5 Predictions Entering Arnold Palmer Invitational at Bay Hill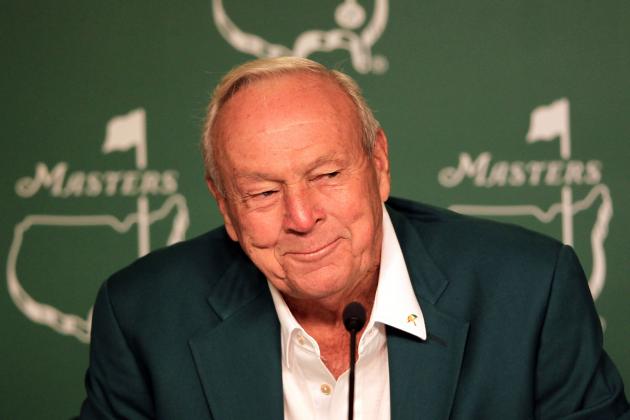 David Cannon/Getty Images
Arnold Palmer will greet a great field at Bay Hill this week.
If golf is not the hardest sport in existence to predict, I'm not sure what is.
I mean, seriously.
Who expected Boo Weekley to come from nowhere and shoot 63 in the final round of the Tampa Bay Championship?
And just as strangely, who saw Kevin Streelman posting three rounds in the 60s to win the thing, jumping from 205 to 74 in the world golf rankings?
It's the way things are on the PGA Tour. The guy who gets it rolling on a particular week can be a winner, especially if his putter gets hot.
Having said that, here are five predictions heading into the Arnold Palmer Invitational at Bay Hill.
Begin Slideshow

»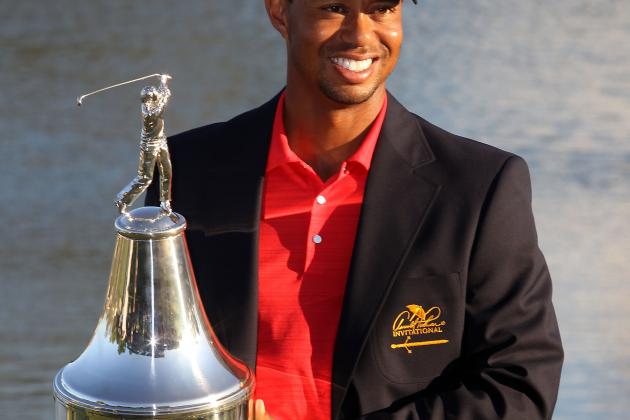 Sam Greenwood/Getty Images
Tiger Woods with his seventh Arnold Palmer Invitational trophy.
There are, indeed, horses for courses, and Tiger Woods is living, breathing proof of that.
He's won this event, WGC-Bridgestone, Farmers Insurance Open and WGC-Cadillac seven times each. That comes up to 28 of his 76 PGA Tour victories.
I'm going to go way out on a limb and say Woods will get his eighth this week at Bay Hill.
He's playing well, and he's rarely played badly under the shadow of the King, who will hopefully be behind the green at the 18th hole Sunday afternoon to present Woods with his trophy.
Stephen Dunn/Getty Images
Brandt Snedeker has all the shots and will use them again this week.
There wasn't a hotter golfer on the PGA Tour over the first month-and-a-half than Brandt Snedeker.
One win, two seconds and a third vaulted him to the top of everything, including the FedEx Cup points race, which he still leads by 177 over, yep, Tiger Woods.
He won't win this week, but you'll know he's there.
He'll get a lot of the rust knocked off but will still be in the hunt.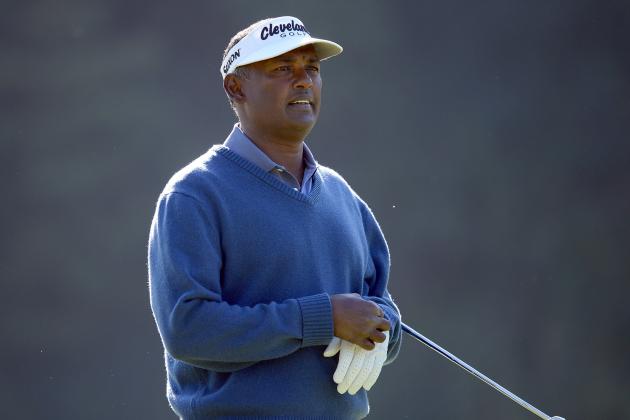 Harry How/Getty Images
Vijay Singh keeps on playing while the PGA Tour fiddles with his case.
It's been six weeks since deer antlers became as much a topic as green speeds on the PGA Tour.
Vijay Singh admitted he used the stuff, and the PGA Tour has been looking into that admission since.
I'm predicting the PGA Tour will do absolutely nothing on this matter for another week, allowing the former Arnold Palmer Invitational champion to play this week, just as he has whenever he's chosen to play since the admission.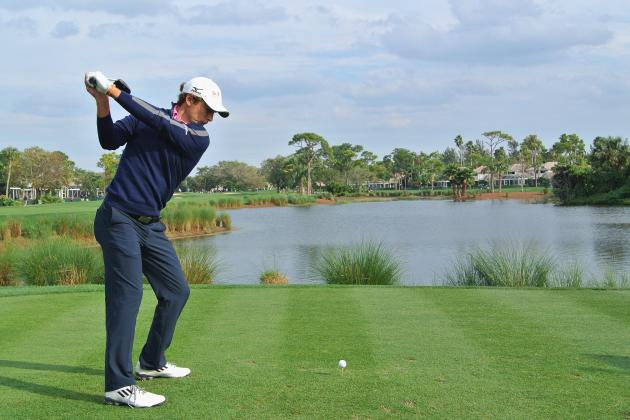 Stuart Franklin/Getty Images
Charles Howell III unleashes a drive at the Honda Classic.
The field of 132 (up from 120 as a result of the shortened season) includes 13 former champions, 13 of the top 20 players in the world golf rankings and lacks only Rory McIlroy to make this event truly royal.
If you're looking for guys to make things difficult for Woods, keep an eye on Snedeker, Keegan Bradley, Charles Howell III and Fredrik Jacobson.
All three have three top-10 finishes so far this season.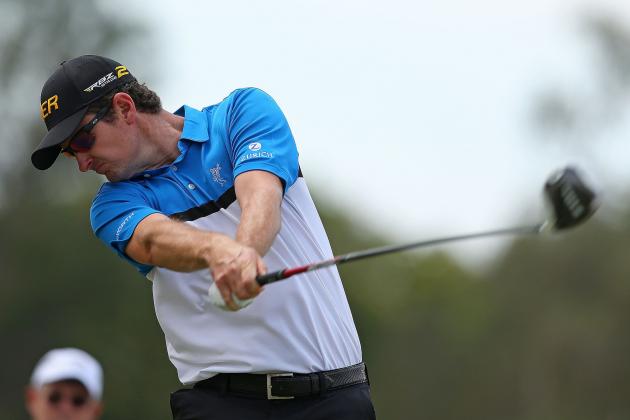 Mike Ehrmann/Getty Images
Justin Rose shows perfect form off the tee. Watch him this week.
The weather forecast is good for the week, meaning conditions will be good for scoring, and I've got just the guy for that.
Justin Rose has three PGA Tour starts this year and finished in the top 10 twice.
He's won three times on this side of the ocean, but golf fans are waiting for him to break through and win a big one.
It's certainly not a major, but the Arnold Palmer Invitational is a highly regarded event and may be a stepping stone to that major he seeks.