Ranking Most Dangerous Western Conference NBA Playoff Teams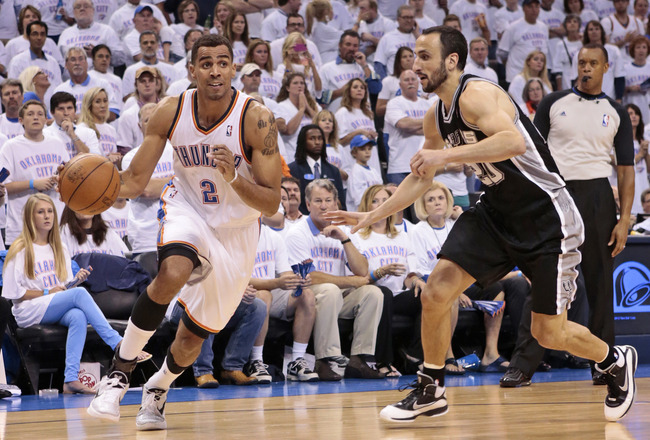 Brett Deering/Getty Images
The NBA playoffs are rapidly approaching. If you listen to most people, it's easy to believe that only a few teams have a chance of winning an NBA championship, but that doesn't mean there are only a few dangerous teams in the playoffs.
In the Western Conference, either of the two conference favorites might fall before making it to the Western Conference Finals, while being dangerous teams themselves.
There are so many different styles of play displayed by the playoff-caliber teams in the West that nobody is really safe. Every team has a foil that could easily take them down with a solid effort.
So what makes a team more dangerous than another? Well, it's a combination of factors.
To put it simply, the most dangerous teams pose a threat to every other playoff team, while less dangerous teams need specific matchups if they want to pull off an upset.
10. Dallas Mavericks/Portland Trail Blazers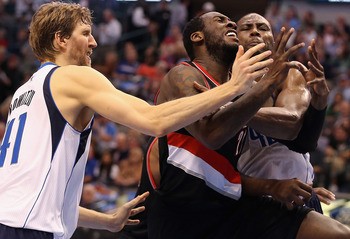 Ronald Martinez/Getty Images
Most Dangerous Feature: Experience/Youth
The Dallas Mavericks and Portland Trail Blazers both have a very faint chance of making the playoffs, but if they do end up pulling off a late-season run, neither seem to be much of a threat.
Dallas has a bit of experience on their side, as they've got Dirk Nowitzki and a handful of players who have bounced around the league long enough to know how the game works in the playoffs.
Meanwhile, the Trail Blazers' best asset is their youth across the board. They've got a starting lineup whose oldest member is just 27. With Damian Lillard, LaMarcus Aldridge, Nicolas Batum and Wesley Matthews, they've got a chance at winning a few games.
Exploitable Weakness: Consistency/Depth
Dallas has a solid rotation of players. The only problem is that they've yet to find consistency in their production. A hot offensive night one game could easily turn into a flat one the next. They're just too unreliable to make anybody tremble.
The Trail Blazers tend to have a strong, consistent starting lineup, but they've got a bench that is one of the worst we've seen in a decade.
Eric Maynor has been a solid addition, but when Meyers Leonard and Luke Babbitt constitute your best bench players, something has gone wrong.
9. Utah Jazz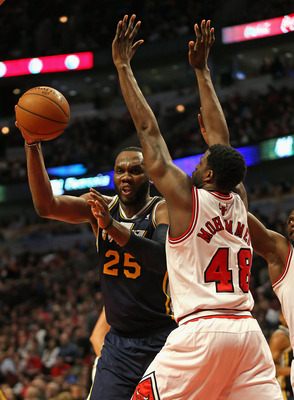 Jonathan Daniel/Getty Images
Most Dangerous Feature: Frontcourt Monsters
The Utah Jazz are still battling with the Los Angeles Lakers to regain that eighth spot in the Western Conference, but they've completely fallen flat since the beginning of February.
While they've struggled lately, nothing about their daunting frontcourt has changed.
Al Jefferson and Paul Millsap come at opponents for most of a game, before they get a break with Derrick Favors and Enes Kanter. That is to say, they get no break at all.
Few teams can match up with two solid big men, let alone four.
Exploitable Weakness: Defensive Consistency
As good as Favors has been defensively this year, the team as a whole is still poor on the defensive end. They give up 107 points per 100 possession, leading to their recent downfall.
The Jazz are a bad team on defense, and that's not going to change if they make the playoffs.
8. Golden State Warriors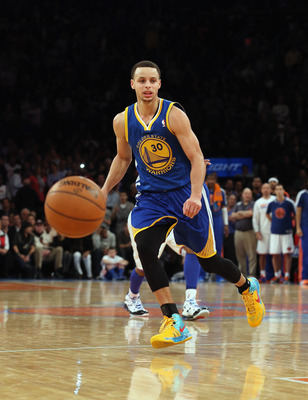 Bruce Bennett/Getty Images
Most Dangerous Feature: Offensive Explosiveness
With Stephen Curry, Klay Thompson, David Lee, Jarrett Jack, Carl Landry and Andrew Bogut on the floor at any time for the Golden State Warriors, they constantly have a player who is going to be a threat offensively.
Jack and Landry make up a terrific sixth and seventh man combination, while Curry and Thompson can go off and hit four, five or 11 three-pointers in any given game.
They aren't just hard to stop, they're impossible to slow down.
Exploitable Weakness: Waning Defensive Presence
Golden State started off the season as a team that was learning its way on defense. They were finally putting the run'n'gun days of the past behind them and starting to turn the corner.
Then January came and the Warriors gave up well over 100 points per game for the next two months.
March has been kinder to Golden State as they've given up just 95 points per game through the first 10 games of the month. Unfortunately, the offense has started to take a break.
7. Houston Rockets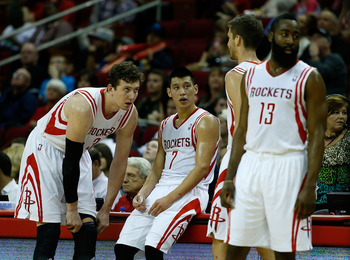 Scott Halleran/Getty Images
Most Dangerous Feature: Ridiculous Pace
If a team can't get out and run, they're going to have a hard time handling the Houston Rockets.
They are the fastest-paced team in the NBA. They average nearly 100 possessions per 48-minute stretch, and the offense just gets out and shoots.
Sometimes they score, sometimes they don't, but when they get on a roll they can be incredibly dangerous.
Exploitable Weakness: Complete Lack of Defense
Of course, there's a general consensus that a team is going to be a disaster on defense if they run at such a fast pace on offense. In the case of the Houston Rockets, that's mostly true.
While they're a magnificent team when playing defense in the half-court set with Omer Asik playing center, that happens perhaps a dozen times per game, if that.
Otherwise, they've got James Harden playing almost no defense, and half of the rest of their team making money as offensive specialists. They're a fun team to watch, but a frustrating one to be a fan of when the defense gets sloppy.
6. Los Angeles Lakers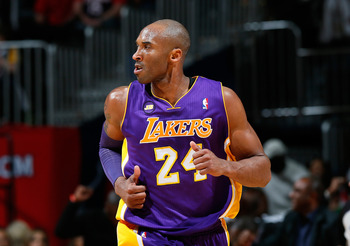 Kevin C. Cox/Getty Images
Most Dangerous Feature: Star Power
There's still the notion that the combination of Kobe Bryant, Dwight Howard, Pau Gasol and Steve Nash should be a good basketball team, and for the most part that assumption is right.
Individually, these are four of the best players at their respective positions—though it's taking some time for them to work out together.
When speaking about individuals, we've got to talk about Bryant, whose sheer willpower is the strongest in the NBA.
Exploitable Weakness: Chemistry
Something we're seeing improve every day at this point, Los Angeles' chemistry has been the biggest problem for the duration of the season.
It's the reason they're lost at times on defensive rotations, it's the reason that they've spent a lot of time pointing fingers at each other and it's the reason that it's taken some time for Mike D'Antoni's teamwork-heavy offense to take hold.
5. Memphis Grizzlies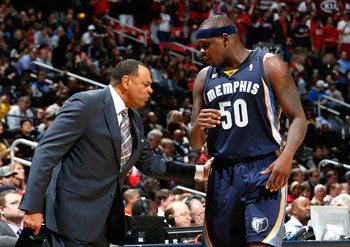 Kevin C. Cox/Getty Images
Most Dangerous Feature: Grit and Grind
Just like the Detroit Pistons back in 2004, the Memphis Grizzlies are making their way along this season by pummeling their opponents into a pulp defensively, while doing enough offensively to win games.
Ever since they traded Rudy Gay, the Grizzlies have been even more dangerous on defense, with no discernible difference offensively.
This is a much closer group to the 2011 Grizzlies team that beat the top-seeded San Antonio Spurs in the first round of the playoffs, only they're more experienced.
Exploitable Weakness: Offensive Firepower
The Grizzlies will be fine offensively without Gay; they've proved that. However, they still didn't solve the little problem they have of not being able to score much at all.
Memphis has made a season out of scoring just enough, which has been fine, but might not get the job done in the playoffs.
If they meet an offensive team that can get on runs every now and then, Memphis could be in trouble.
4. Los Angeles Clippers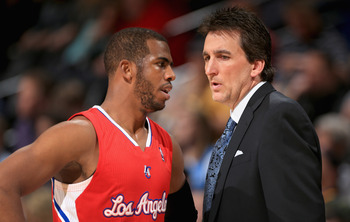 Doug Pensinger/Getty Images
Most Dangerous Feature: Chris Paul
The Los Angeles Clippers have become sudden title contenders this season, and it's all thanks to an extended bench, more experience for their young guys and a point guard who is second to nobody in the league in terms of running a team.
Paul is nothing less than a coach on the floor for the Clippers. His know-how on offense, combined with his stout perimeter defense, is the first thing each team must deal with coming into a game with them.
There's still a lot to be figured out with their system, but they're a solid team across the board, and a championship is not out of the question.
Exploitable Weakness: Vinny Del Negro
The bane of every Clippers fan's existence should be that Vinny Del Negro still inexplicably has a job with one of the best teams in the NBA.
Del Negro still has trouble designing an effective inbounds play, he continually leaves players on the floor too long or takes them out too early and calling timeouts is always an adventure.
A great coach can turn a squad of decent players into a good team, but a bad coach can turn a squad of good players into a sub-par team.
3. Denver Nuggets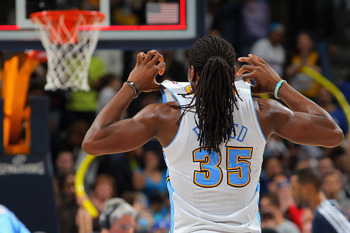 Doug Pensinger/Getty Images
Most Dangerous Feature: Insane Efficiency
The Denver Nuggets shoot the ball more than any other team in the NBA, yet they're also able to score with the fourth-highest efficiency in the NBA.
Watch a single game with the Nuggets and you'll learn their game plan. Shoot a lot and score often.
Defensively they're not like every other run'n'gun team over the past decade; they're actually effective. Adjusted for the pace they play, Denver allows just 105 points per possession, 12th in the NBA.
Combine that with their incredible home-court advantage, and meeting this team on the road is the most frightening experience in the NBA.
Exploitable Weakness: Star Power
Denver's insane depth is one of the things that people always point to when making a case for them as a dark-horse candidate to win the Western Conference.
However, the flip-side of that coin is that they don't have one of the 20 best players in the NBA.
Sure, they've got a ton of very good players. But each one has flaws, and we haven't watched a "star-less" team win an NBA championship since the Detroit Pistons did it back in 2004.
Even so, this is a team to be feared.
2. Oklahoma City Thunder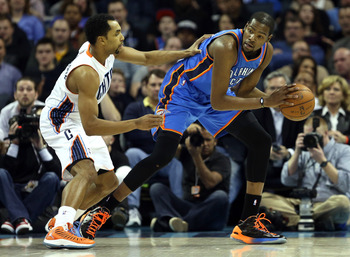 Streeter Lecka/Getty Images
Most Dangerous Feature: Superstar Top End
An argument can be made that the Oklahoma City Thunder have the best guard-forward combination in the NBA, and odds are that's the correct assumption.
When you've got Kevin Durant and Russell Westbrook averaging over 50 points, 14 rebounds and 14 assists per game, it's going to be hard to stop them both.
Both are insane scoring threats, and trying to keep them from being just that is much more easily said than done.
Exploitable Weakness: Ball Distribution
The biggest strength for the Thunder also happens to be their greatest weakness at times over the course of the past season.
When Westbrook gets to dominating the ball, it renders the greatest offensive weapon in the NBA, Durant, nearly useless.
There isn't a problem with Westbrook asserting his will, but there is a problem with him completely shutting everybody else on the offense out for minutes at a time.
1. San Antonio Spurs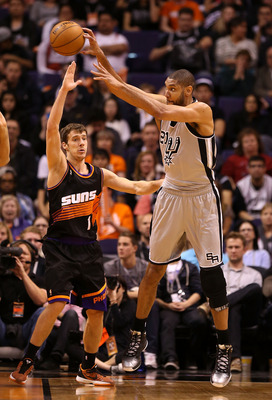 Christian Petersen/Getty Images
Most Dangerous Feature: Experience, Popovich
Year-in and year-out the San Antonio Spurs come into the playoffs with muted expectations. Their players don't say anything, their coach doesn't say anything and their fans don't say anything. Expectations are consistent.
They've never had an extended run of years in which they've gone for the title year after year, but they've never had a period when they're not a threat to win it all.
Expect them to do well and it's likely you won't be disappointed.
What makes them great is what's made them great for years, Tim Duncan and his boys are continually in the playoffs, and Gregg Popovich always knows what to do.
Exploitable Weakness: Age
It hasn't really reared its ugly head this season, but the fact that Duncan and Manu Ginobili are both over 35, while Stephen Jackson, Boris Diaw and Tony Parker are all over 30, is something that can't be ignored.
They've played magnificently alongside their younger players all season long, but a small injury could turn into a bigger one, just because of how old they are.
Keep Reading