Jones, Sanchez Set to Platoon for Pirates, Who Should Play, and When?
Use your ← → (arrow) keys to browse more stories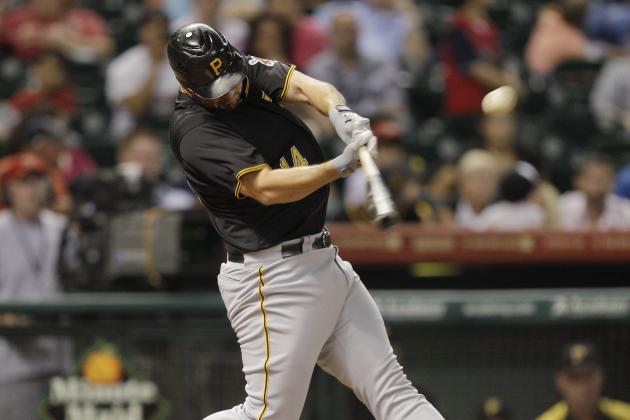 Bob Levey/Getty Images

Let me first get this out of the way, and say that I love Garrett Jones. I have the kind of man crush on Garrett Jones that can only be rivaled by the man crush Buster Olney has on Mike Trout. I don't know what it is exactly, but I have yet to find much that I haven't liked about Garrett Jones so far. That being said, it looks like the Pirates will (and should) have a platoon situation going this season, in which Gaby Sanchez and Garrett Jones will split time at first base...