BYU Cougars' Blueprint to Making a Deep Run in the 2013 NIT Tournament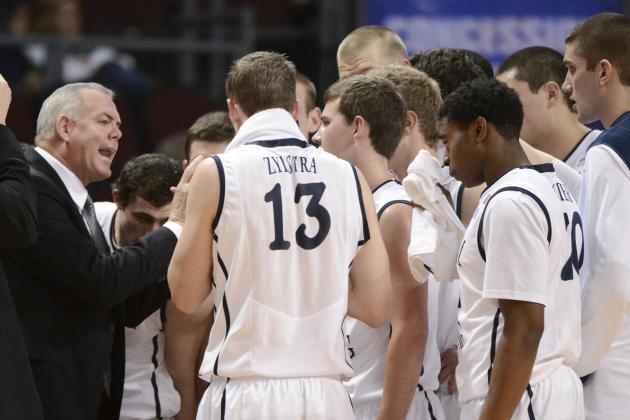 Kyle Terada-USA TODAY Sports

As announced on Sunday night, BYU will host the Washington Huskies in a first-round NIT game. The third-seeded Cougars are not only looking to leave a positive mark on the 2013 season, but they have their focus set on winning the NIT as a whole.
But is that a realistic goal? They will have to face the likes of Baylor and Florida State, who demolished BYU earlier in the season, along with near-misses on the national tourney like Kentucky and Virginia. It will sure be tough, but only time will tell if Dave Rose and his squad can pull it off.
So, what do the Cougars need to do to get to Madison Square Garden and maybe even leave victorious? Here is a complete blueprint.
Begin Slideshow

»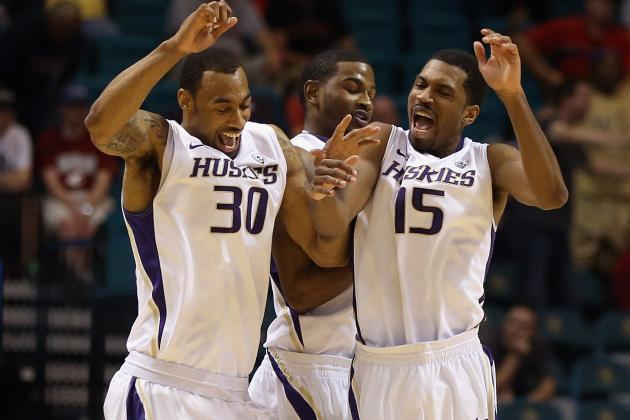 Jeff Gross/Getty Images

The last thing any Cougar fan wants to see is a one-and-done showing in the NIT. Washington has the potential to hand BYU just that, and the Cougs need to focus on this game and this game only.
The Huskies have beaten teams like Saint Louis and Cal this year and have the weapons in C.J. Wilcox and Scott Suggs to give BYU the same fate. Focusing on U-Dub is best for the Cougars right now, and they should not yet look ahead to any other games.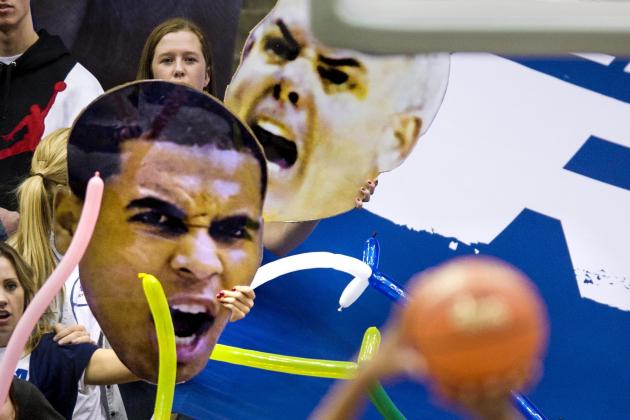 Douglas C. Pizac-USA TODAY Sports

BYU starts their NIT run with a home game, and if they beat UW, they will get another home game against Tennessee or Mercer. Win that, the Cougs will receive yet another home game, unless they play Southern Miss.
If they get that far, BYU will play in Madison Square Garden for the final games.
The lesson to be learned? The Cougars need to get the Marriott Center rockin'. If the first three games come with dominant atmospheres in Provo, I don't think it is all that far-fetched to see a deep tournament run. If the Center is quiet as it was against San Fransisco and some of the previous games this season, don't expect to see BYU get past the first or second round.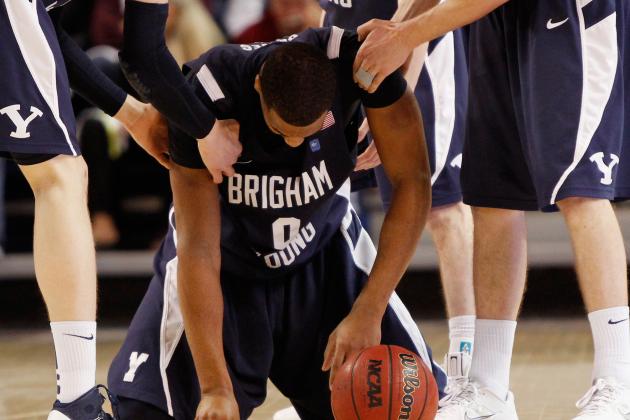 William Mancebo/Getty Images

It's been a frustrating few weeks for the Cougs.
They lost a pair of heartbreakers to Gonzaga and St. Mary's, barely escaped WCC doormat LMU and then lost to San Diego in the first round of the conference tournament. Then, their record-setting streak of NCAA tournament appearances was put to an end, and they got an invite to the NIT.
Oh, and they posted a 3-5 record in the last eight games, 7-7 in the last 14.
Despite the frustration and dissatisfaction, BYU needs to put the regular season behind them and focus on the present. They have a tournament ahead of them to play in, and that's all that they need to worry about.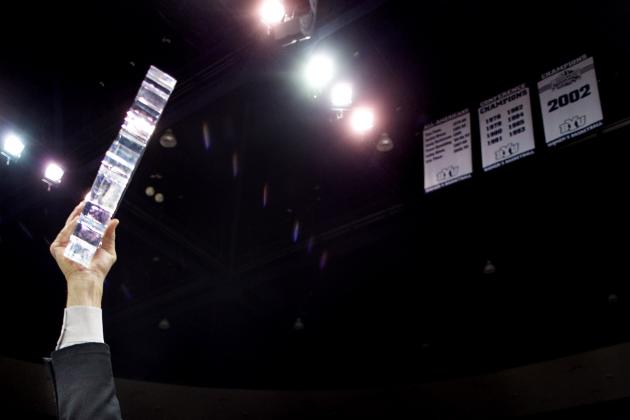 USA TODAY Sports

Like every great coach has said, "Play every game as if it is your last."
And for many Cougars, it could be the last basketball game of their careers.
Brandon Davies, Brock Zylstra and Craig Cusick will be playing their final games as Cougars in the NIT, and I'm sure that they will literally play like it's their last. If they can get the whole team to have that mindset, that attitude and that confidence, it could be a bright postseason for the Cougs.