UK Basketball: Who Stays and Who Leaves for NBA After Missing NCAA Tournament?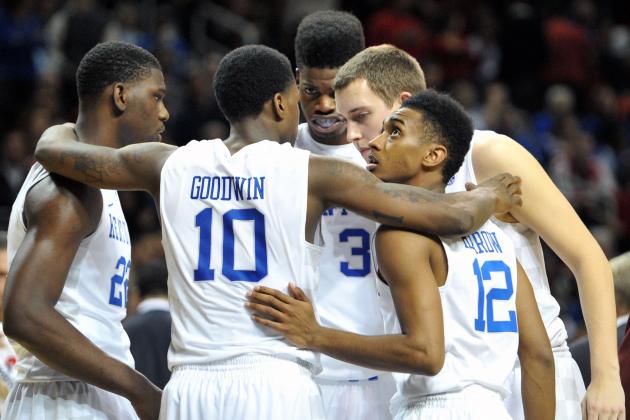 Jason Szenes/Getty Images

March has not been kind to the Big Blue Nation. It may not get any easier for Kentucky basketball fans.
No NCAA tournament bid and an NIT berth sting. The most important upcoming event for Kentucky fans may be the decisions of a specific group of individuals in the coming weeks.
Who will return to Lexington? And who will join the 2013 recruiting class?
Julius Randle announces where he will attend college on March 20. Aaron Gordon will announce on April 3. Andrew Wiggins will announce sometime in between.
Those three decisions will impact who stays in Lexington for another year. The roster is already crowded.
Calipari won't force players to leave or stay. He's a player's coach. He would love to have everyone stay, but that is far from likely.
Those variables, along with an ever-fluctuating draft stock, will likely determine who stays and who leaves.
Earlier in the year, I'll admit, I thought every player on this list would be out of Lexington next year. But the way Kentucky ended the year plus quotes from Calipari have me thinking some will stay.
Begin Slideshow

»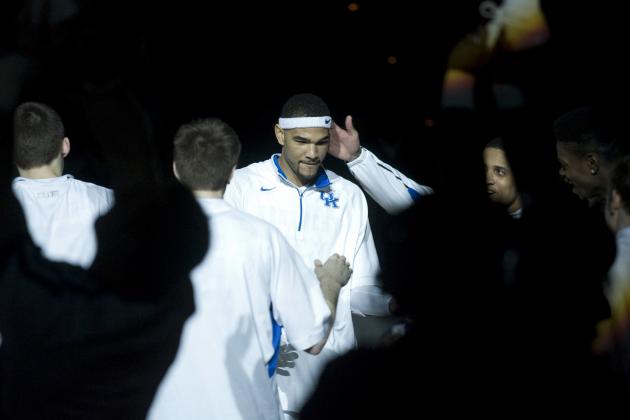 Mark Zerof-USA TODAY Sports

Effort and focus were two major knocks on the Kentucky Wildcats throughout the season.
A lack of effort and focus does not describe Willie Cauley-Stein. He wanted to win, and it showed.
He consistently played 30 minutes per game after Nerlens Noel went down on Feb. 12. His team needed him to step up, and he did. The same can't be said about some of his teammates.
Now, his team needs him to stay in school one more year. Dakari Johnson, Kentucky's incoming 5-star center, may take time to develop.
The problem with Cauley-Stein's rise is that he is now a legitimate lottery pick in the 2013 draft. Based on potential alone, WCS is one of the best prospects in the class.
One thing is certain: WCS would benefit from coming back to school. His post game needs refinement, he will always need to work on free throws and his timing on defense can improve.
Out of the five players on this list, Kentucky is most likely to hold on to Cauley-Stein.
Verdict: Probably staying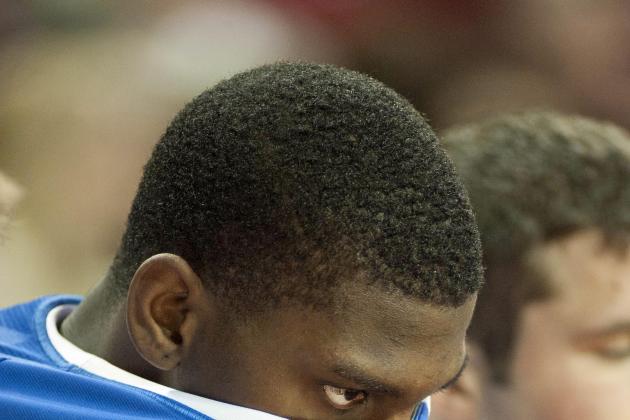 USA TODAY Sports

Alex Poythress attended the University of Kentucky because he "wanted to be challenged." (via Kyle Tucker of the Courier-Journal Twitter feed)
Want an even better challenge?
Turn down the NBA for another year in college.
Poythress is a power forward in college—and a good one if he plays with passion. His draft stock has stayed in the lottery for most of this season. As long as he has good pre-draft workouts, he should be a top 15 pick.
But if he stayed in school, he'd likely be a starter—unless Kentucky lands Aaron Gordon, Julius Randle or Andrew Wiggins.
There are plenty of moving parts for Poythress, and his return may hinge on where Gordon, Randle and Wiggins decide to play college ball.
Verdict: Leaning towards staying (for now)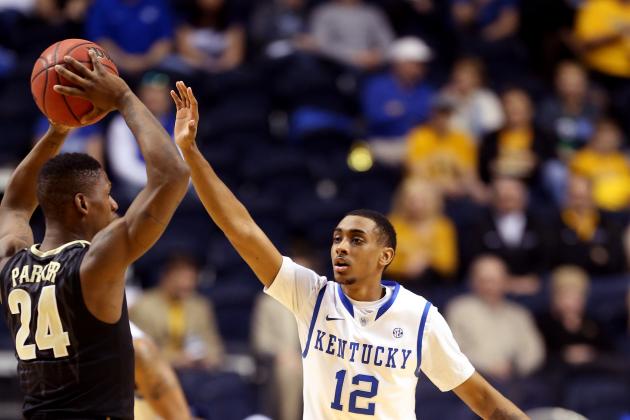 Andy Lyons/Getty Images

What would you do if you were Ryan Harrow?
Go pro? Probably not.
Harrow doesn't have the size to compete at the highest level. He has the elite quickness and scoring ability needed to succeed for a player of his stature.
But he rarely showed it during the season. Going pro would likely result in Harrow being undrafted.
Stay in Lexington?
If Harrow stays, he'd struggle to find minutes. His minutes have been hit-or-miss this year with Jarrod Polson on the depth chart. Add in Andrew Harrison (Aaron will likely play point at some point, too) and Harrow may not see 15 minutes per game.
Transfer?
This may be Harrow's best option if he wants to play starter's minutes. But if he's OK with a bench role, he'll stay.
Harrow isn't one for the bright lights, so maybe he'll acclimate better in a smaller role.
Verdict: Leaning towards staying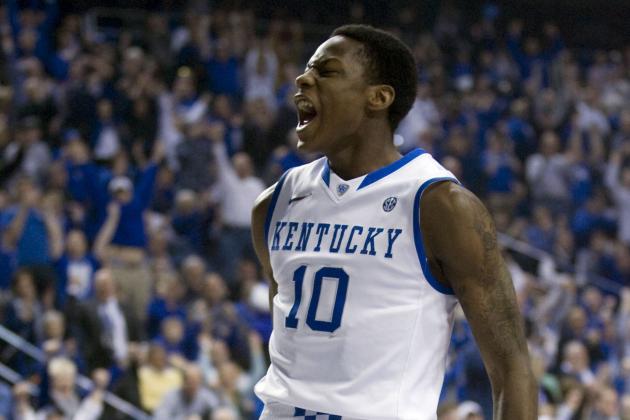 Mark Zerof-USA TODAY Sports

The likelihood of Archie Goodwin seemed apparent from day one.
He's a scorer, and he will be in the NBA.
His carefree attitude, both on and off the court, makes it seem as though he's already made the jump to the NBA.
Goodwin could really use another year in college. He's a scorer, but he pushed the issue entirely too much this year. If there were more scoring threats (James Young and Aaron Harrison) on the team, would he relax a bit?
Maybe. That may be intriguing enough for Goodwin to stay, and his stock would certainly skyrocket if he developed a jumper. His defense could use some work, too.
But right now, Goodwin is a mid-first round talent, and that may improve, depending on how well he performs in the NIT and how well he works out for teams.
Verdict: Probably leaving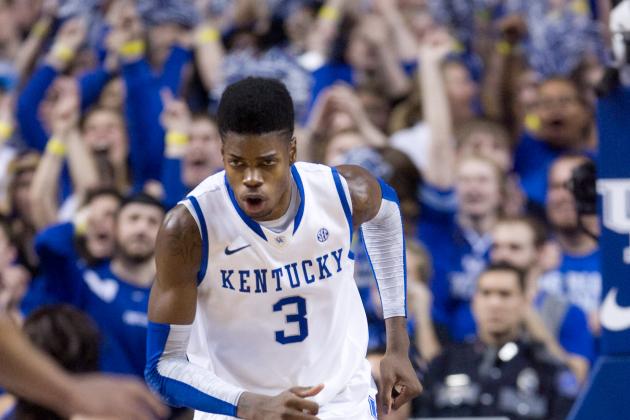 Mark Zerof-USA TODAY Sports

Nerlens Noel is a potential No. 1 pick in the 2013 NBA draft, even with a bum knee.
So why wouldn't he go pro?
Simple.
John Calipari made a good point (he usually does) about Noel's rehabilitation and how he may not be up for NBA training camp. Per WKYT.com:
He'll in all likelihood still have an opportunity to put his name in the draft, he will and it's not going to move that much. I told him don't feel pressed, because after going through six or seven months of rehab you may say, 'I'm not ready now to walk into a training camp that's all new.'
That certainly gives Big Blue Nation (and college basketball fans around the world) hope to see Noel at the college level for another year.
Noel can still improve if he stayed in college, and he'd have a great shot at winning a national championship. His defense is NBA ready. His offense needs at least one more year in school.
Hey, we can dream, right?
Verdict: Almost certainly leaving