Complete Predictions and Full Results from First Four of the NCAA Tournament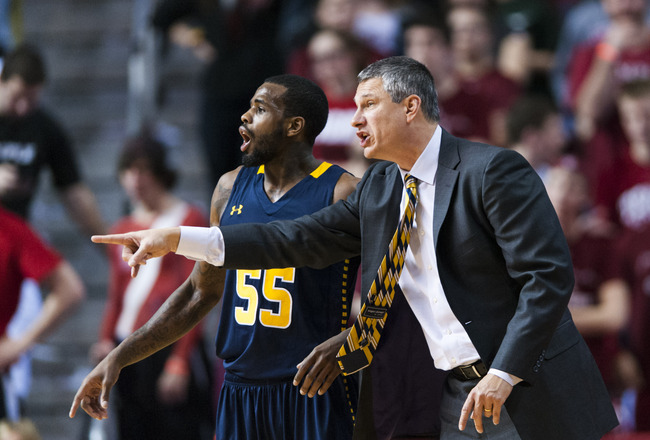 USA TODAY Sports
Dayton, Ohio, is a beautiful town: home to the Wright brothers, Marion's Piazza and, for one week only, the first four games of the 2013 NCAA tournament.
Some call them "play-in" games, but we at B/R prefer the moniker "Little Cinderella Preparatory Academy and Finishing School."
After all, South Florida emerged from last year's First Four to come within six points of the Sweet 16. And who can forget the 2011 VCU Rams, who surged all the way from play-in-round obscurity to reach the Final Four?
Four teams will emerge with a chance to keep the streak alive this year. In the slides ahead, we'll introduce you to those teams who haven't played yet and keep you updated on who's still dancing and who's going home.
Note: All advanced statistics courtesy of KenPom.com.
North Carolina A&T 73, Liberty 72 (Midwest Region)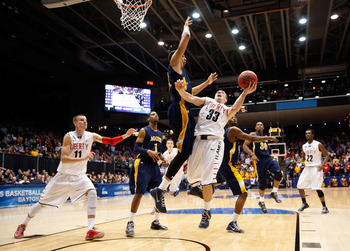 Gregory Shamus/Getty Images
The Liberty Flames almost provided the first great buzzer-beater of the 2013 NCAA tournament, but John Caleb Sanders' runner glanced harmlessly off the backboard to preserve a one-point win for North Carolina A&T. The Aggies had opened up a double-digit second-half lead before Liberty's three-point shooting closed the gap in the final minutes.
Top Performers: Bruce Beckford and Jeremy Underwood shot a combined 14-of-16 from the field to total 35 points for the victorious Aggies. Sanders hit four three-pointers and Davon Marshall added six more for Liberty in the losing effort.
X-Factor: While the Flames defense faltered, Aggie forward Austin Witter blocked four shots in the win.
Next Round: The Aggies' win earns them a date with the tournament's No. 1 overall seed, the Louisville Cardinals. Needless to say, anything short of a blowout loss will be a major accomplishment for North Carolina A&T.
Saint Mary's 67, Middle Tennessee State 54 (Midwest Region)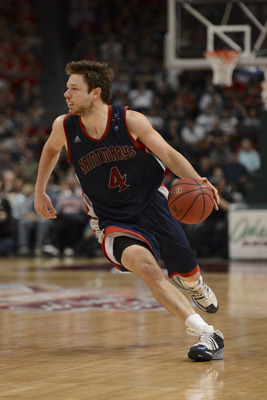 Kyle Terada-USA TODAY Sports
The Saint Mary's Gaels jumped out to a nine-point halftime lead on cold-shooting Middle Tennessee State, eventually cruising to a 13-point win. The Blue Raiders rallied on offense in the second half behind Marcos Knight's 16 points, but couldn't match the hot-shooting Gaels guards.
Top Performers: Gaels star Matthew Dellavedova scored a game-high 22 points on 5-of-7 three-point shooting, while backcourt mate Stephen Holt added 18 more points. Knight, who was the only Blue Raider to score more than 10, also chipped in with six rebounds and six assists in the losing cause.
X-Factor: Saint Mary's was the aggressor on offense, drawing 20 fouls and shooting 25 free throws (though they made just 17). The Blue Raiders, meanwhile, attempted only seven foul shots for the entire game.
Next Round: The Gaels will face a very different challenge in the second round as they go up against the hyper-athletic Tigers of sixth-seeded Memphis. The point guard matchup between Dellavedova and Memphis' Joe Jackson will be one of the most entertaining individual battles in any of Thursday's matchups.
James Madison 68, LIU Brooklyn 55 (East Region)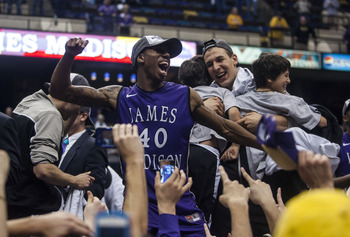 USA TODAY Sports
Despite a late 1st-half push, James Madison was able to hold off LIU Brooklyn to win the play-in game 68-55. After being down 18-30 at one point, LIU Brooklyn battled back to make it 31-32 at halftime. Outscoring the Blackbirds 36-24 in the 2nd half helped the Dukes win by a 13-point margin.
Top Performers:
Freshman Andre Nation was dominant all game long. With five blocks, 7 rebounds and 14 points, the freshman was a force to be reckoned with. LIU Brooklyn's Jamal Olasewere tied James Madison's A.J. Davis to lead all scorers with 20 points. Olasewere registered a double-double, hauling in ten rebounds.

X-Factor:
Charles Cooke came up big for the Dukes off the bench, scoring 15 points. With two big blocks and five rebounds, Cooke added a spark that helped LIU Brooklyn close the door on James Madison.
Next Round:
James Madison will take on No. 1 seed Indiana in the Round of 64. Cody Zeller, Victor Oladipo and the Hoosiers present a tall task for the Dukes. While their play in the play-in game was impressive, the odds are stacked against them as they take on a team many believe to be the best in the country.

La Salle vs. Boise State, 13 Seeds (West Region)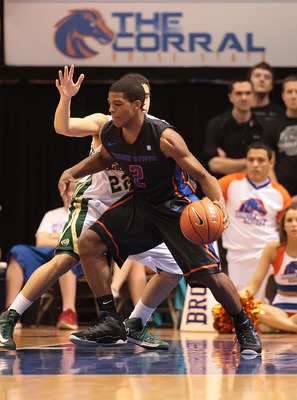 Brian Losness-USA TODAY Sports
La Salle defeated Boise State 80-71 in a game they controlled from start to finish. The Explorers took the lead with 15:35 seconds left to go in the first half and didn't surrender it for the rest of the game. The Broncos were unable to recover after falling behind eight points in the first half.
Top Performers:
La Salle's Sam Mills dropped 15 and went 5-6 from behind the arc. Boise State's Anthony Drmic accounted for a huge portion of the Broncos' scoring, pouring in

X-Factor:
Tyrone Garland came off the bench and lit up Boise State, shooting 9-11 and scoring 22 points. He was the Explorers' leading scorer in the play-in game and was instrumental in getting them to the Round of 64.
Next Round:
La Salle will take on Rodney McGruder and No. 4 seed Kansas State. While the Explorers enter this game as the underdog, they have to feel good about the way they shot the ball tonight. Being outrebounded 20-29 could be a cause for concern, but La Salle has proven they can't be taken lightly.

Keep Reading