Complete Stat Predictions for Patriots' Offseason Acquisitions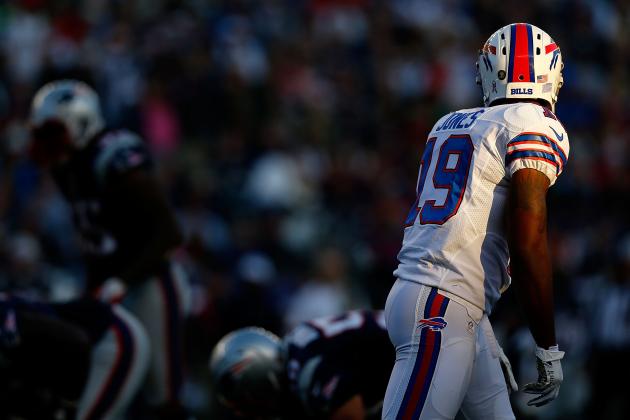 Jared Wickerham/Getty Images

The partnership between Tom Brady and Wes Welker is over. They left behind a staggering record of statistics and a collection of warm memories, but not a single banner to commemorate the good times they shared.
Now, Brady and the Patriots are moving on. It's time to build the new era and take care of unfinished business.
A handful of offseason acquisitions have already been added to the Patriots. These players are ready for war, ready to earn the ring, ready to hoist the trophy and raise the fourth banner that will forever immortalize greatness in New England.
Here are complete stat predictions for the the Patriots' offseason acquisitions.
Begin Slideshow

»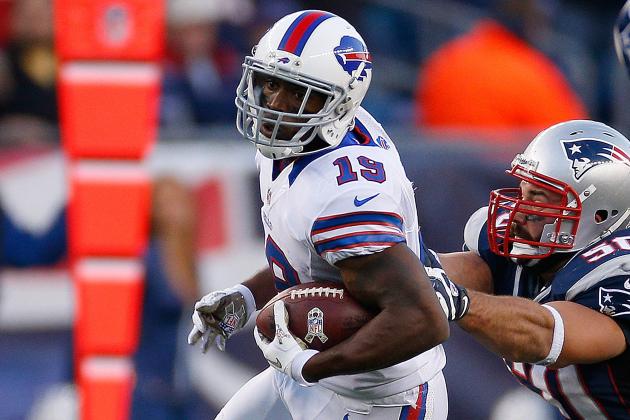 Jim Rogash/Getty Images

Key 2012 Stats: 41 receptions, 443 receiving yards, four touchdowns, one fumble
Must-See Video: Donald Jones' 31-yard touchdown against the Vikings and his 68-yard touchdown against the Patriots
Pros: Jones is a physical speed demon, a solid blocker and a legitimate deep threat. At times, he's been the perfect picture of athletic grace.
Cons: His skill is extremely raw. Inconsistency makes him a full-on project. Results can be expected, it's just a matter of when we'll actually see them. His wavering health is something to monitor. Even with Jones in the mix, there's still too many gaps in leadership and depth in this receiving unit.
The Skinny: The Patriots swiped a young, productive receiver from their divisional rivals in Buffalo. More importantly, Jones has routinely shredded New England's defense for the last few years. Last year, alone, he put up eight receptions, 164 receiving yards and a pair of touchdowns against them. All things considered, I'd rather play with him than against him.
Projected 2013 Stats: 52 receptions, 680 yards, longest gain of 52 yards, eight catches over 20 yards, one fumble, three touchdowns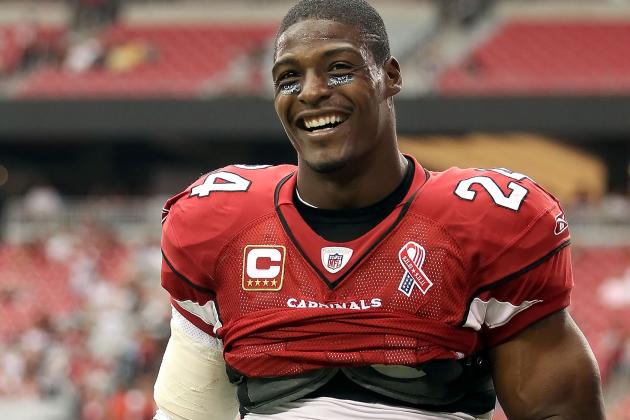 Christian Petersen/Getty Images

Key 2012 Stats: 54 tackles, three sacks, one forced fumble, one pick, five passes defended
Pros: The Patriots nabbed an iconic defender in Adrian Wilson. He's a hard-hitting tackler with a body that literally explodes to where the ball is. He's a physical player. More importantly, he's a leader. Look for him to fill an Andre Carter-type of role for the team.
Cons: The guy is 33 years old and he has 12 seasons under his belt. Expectations for his well-worn body should be managed accordingly. Remarkably, though, he's only missed a pair of games in the last five years, so that bodes well for the coming season.
The Skinny: It's no accident that Wilson's a four-time All-Pro, five-time Pro Bowler with 25.5 career sacks and 27 career picks, along with 14 career forced fumbles. The guy's a terrific player. This secondary will flex some added muscle under his watch.
Projected 2013 Stats: 50 tackles, no sacks, two forced fumbles, two picks, eight passes defended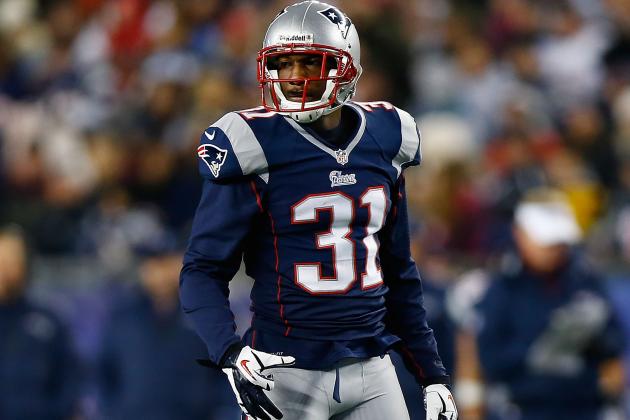 Jared Wickerham/Getty Images

2012 Stats (Total): 40 tackles, 10 passes defended, two picks
2012 Stats (Six Games with Patriots): 19 tackles, two passes defended, one pick
Must-See 2012 Video: Aqib Talib intercepts Andrew Luck, returns pick for 59-yard touchdown
Pros: Talib's a tough customer, a brutal tackler and a high-impact defender against the pass. The guy's a legitimate game changer in the secondary.
Cons: Health. The last time we saw Talib, he was exiting the 2012 AFC Championship in the first quarter with a thigh injury. It'll be important to for him charge into the new season looking fresh, limber and more youthful than ever. After all, he's only 27. Let's see some added spring in his step.
The Skinny: Talib proved his worth last season, injecting a measure of rejuvenated confidence into a drowning secondary. His absence during the AFC Championship swung the momentum of the game into a downward spiral, shedding light on his importance to the team moving forward. Glad to have him back.
Projected 2013 Stats: 53 tackles, 13 passes defended, two forced fumbles, two picks (one for a touchdown)
Stephen Brashear/Getty Images

2012 Stats (Rushing): 23 carries, 83 rushing yards, one touchdown
2012 Stats (Kick Returns): 27 attempts, 784 yards (29 average yards per attempt), one touchdown
2012 Stats (Punt Returns): 41 attempts, 356 yards (8.7 average yards per attempt)
2012 Must-See Video: Leon Washington's 98-yard return touchdown against the Dolphins
More Must-See Video: This terrific interview with him, in which he discusses his admiration for Tom Brady and the Patriots
Pros: Deadly on special teams. He has eight kickoff-return touchdowns in his career (tied for the most all time). The Patriots, ranking No. 25 in kickoff returns (21.2 yards per attempt) last season, will benefit enormously from Washington's presence.
Cons: Washington is 30 years old, which means his considerable ability as a returner has an expiration date somewhere on the horizon. Shouldn't be an immediate issue, though.
The Skinny: Washington's a smart guy with a vibrant personality. He fills major needs in the leadership department and the return department. It's about time he joined the Patriots.
Projected 2013 Stats (Rushing): 30 carries, 88 rushing yards, two scores
Projected 2013 Stats (Kick Returns): 30 attempts, 805 yards, one touchdown
Projected 2013 Stats (Punt Returns): 38 attempts, 466 yards, no touchdowns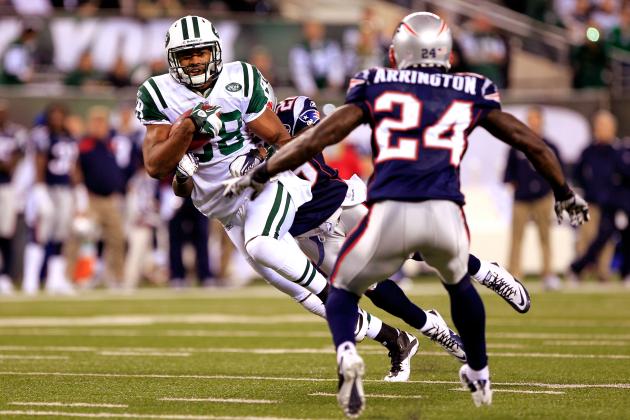 Chris Trotman/Getty Images

2012 Stats: 74 tackles, 11 passes defended, one forced fumble, no picks
2011 Stats: 88 tackles, 15 passes defended, seven picks, no forced fumbles
Pros: Energetic, tough competitor, totally devoted to New England's success. The guy plays his heart out. It's evident that he wants to get back to his 2011 form.
Cons: Easily the most frustrating player on the roster. His speed and technique are questionable. He gets burned way too frequently. 2011 and 2012 painted different portraits of the man. Will the real Kyle Arrington please stand up?
The Skinny: At times, Arrington's game can be impossible to watch. He'll drive you mad. But his energy level never wavers. The kid plays hard. Bill Belichick and the Patriots obviously see something special in him. Everybody wants him to succeed—here's hoping.
Projected 2013 Stats: 80 tackles, 12 passes defended, three picks, no forced fumbles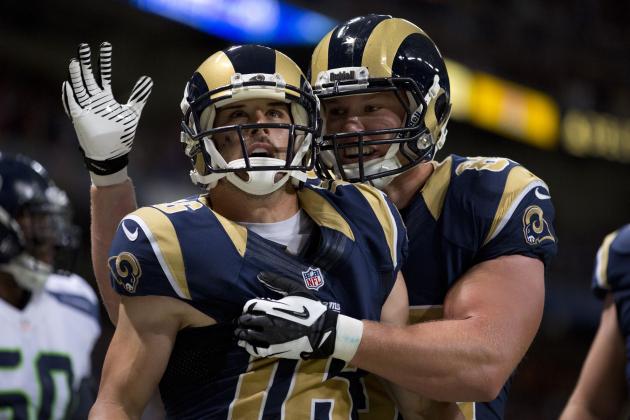 David Welker/Getty Images

2012 Stats: 63 receptions, 666 receiving yards, three touchdowns
Must-See Video: Danny Amendola's amazing one-handed reception against the Seahawks, a great leaping 30-yard grab against the Bears and a great touchdown catch against the Chiefs
More Must-See Video: His 38-yard jaw-dropper and his 44-yard mind-bender, both against the Cardinals
Pros: Remarkable burst, speedy and elusive, a razor route-runner with precise timing. He outwits defenders mentally and physically, feels the ball with his back turned, and leaps and dives for catches. Deeper range and better hands than Wes Welker. Quintessential tough guy with a chip on his shoulder, but also positive and upbeat.
Cons: He missed 20 games between 2011 and 2012. His health is everything. And, given the fragility of New England's tight ends, this entire offense is starting to feel like a glass egg perched on a high ledge during a wind storm. Cross your fingers and hope for the best.
The Skinny: Amendola doesn't need to live up to the standards of Wes Welker's ghost to prove his worth. Sure, 100 catches and 1,000 yards would be nice, but the success or failure of this swap will ultimately hinge on more than his ability to replicate Welker's numbers.
Playoff success is all that matters. Big production during the regular season is great, but ultimately it's a Super Bowl victory that will put legitimate daylight between the Welker era and the Amendola era.
Projected 2013 Stats: 70 receptions, 856 receiving yards, longest gain of 56 yards, 11 receptions over 20 yards, one fumble, eight touchdowns