MLB Prospects Who Have Raised Their Trade Value Most This Spring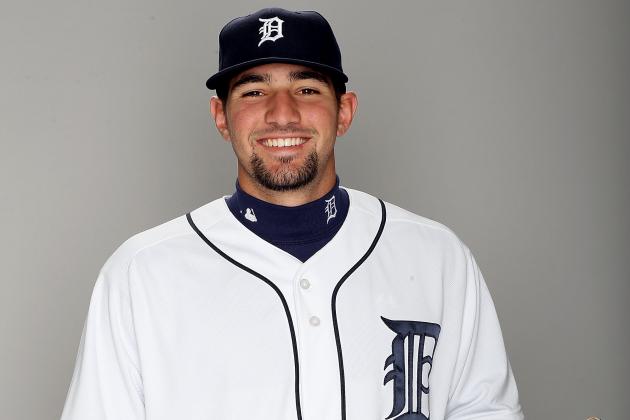 Matthew Stockman/Getty Images
What will the Tigers do with top prospect Nick Castellanos?
In addition to improving their standing with the parent club, a few prospects' strong performances this spring have also raised their perceived trade value.
While all these players have been deemed capable of contributing at the major league level in the near future, each of them is also blocked at his respective position for the foreseeable future.
Therefore, don't be surprised if these five prospects are dangled as trade bait over the course of the upcoming season.
Begin Slideshow

»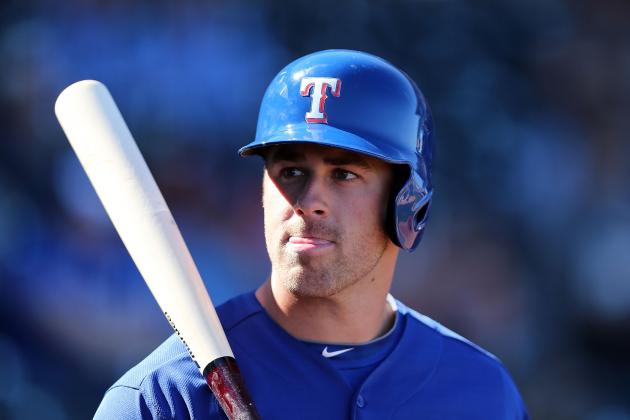 Christian Petersen/Getty Images

Even though Mike Olt is still in big league camp, he's blocked at his natural position (third base) and is anything but a lock to make the Opening Day roster. As was the case following his call-up last August, the 24-year-old has also received playing time in right field, where his adjustments and athleticism have impressed manager Ron Washington.
After batting .152/.250/.182 in the major leagues over the final two months of the 2012 season, followed by a .194/.324/.419 slash line this spring, Olt has yet to establish his bat against top-notch pitching. However, he's still showcased plus raw power this spring, as three of his six hits have been for extra-bases, including two home runs. Furthermore, his six walks in 37 plate appearances reflects the same mature approach he's exhibited since entering the Rangers' system.
But most importantly, Olt's overwhelming success in the minor leagues, highlighted by .288/.398/.579 average with 24 home runs in 95 games last season at Double-A, suggest that he's ready to contribute when given an everyday opportunity.
Kim Klement-USA TODAY Sports

With the news that first baseman Mark Teixeira may miss the entire 2013 season if his wrist injury ultimately requires surgery, it's looking more and more likely that the Yankees may need to part with a prospect or two to land a suitable replacement (either at first base or in the outfield) at the major league level.
Although he's not the team's top prospect, or even its best outfield prospect, there's no question that Tyler Austin can hit.
In fact, of all their position prospects, a case can be made that the corner outfielder has the best hit tool in the organization. Last season, in which he climbed three levels and finished the year at Double-A Trenton, the 21-year-old batted .322/.400/.559 with 58 extra-base hits (17 home runs) and 23 stolen bases in 110 games.
Austin also swung a hot bat this spring, as he batted .571/.667/1.143 with three extra-base hits and two walks in nine plate appearances. He's expected to open the 2013 season back at Double-A.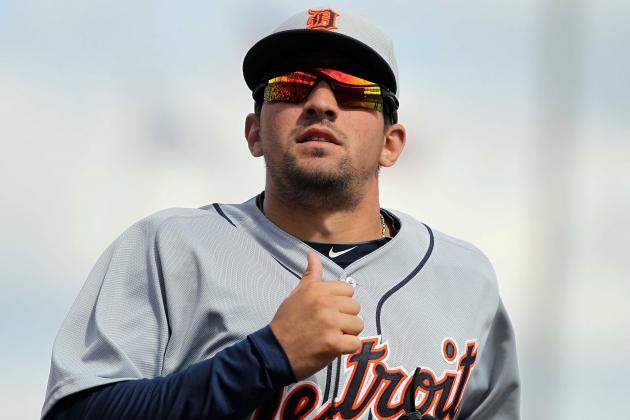 Kim Klement-USA TODAY Sports

The Tigers' top prospect opened the 2012 season on fire, as he batted .405/.461/.553 with 23 extra-base hits in his first 55 games for High-A Lakeland. The eye-opening performance earned the then-20-year-old a quick promotion to Double-A, where he struggled to the tune of .264/.296/.382 with 76 strikeouts in 79 games.
Castellanos has swung a hot bat this spring, as expected, batting .360/.484/.560 with three extra-base hits and six walks over 15 games. Although he could potentially reach the major leagues as the Tigers' left fielder later this season—perhaps in a platoon scenario—the 21-year-old has also established himself as possibly the best trade bait in the game.
The Tigers have a long history of trading nearly big league-ready prospects for established major league players. Therefore, don't be surprised if they ultimately deal the outfielder to address a need on their 25-man roster at some point this season.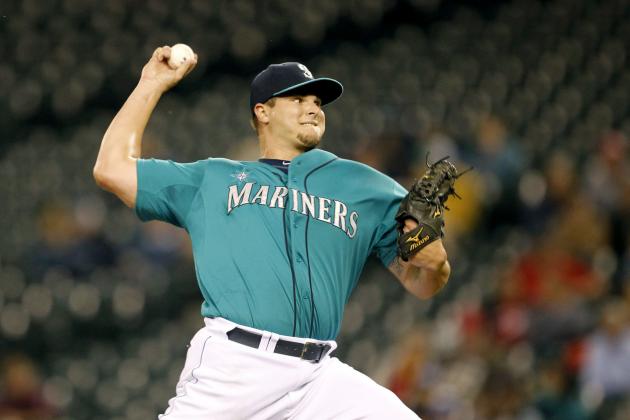 Joe Nicholson-USA TODAY Sports

With a bullpen that already features power arms such as Tom Wilhelmsen and Carter Capps, right-hander Stephen Pryor could ultimately be the odd man out this season. After registering a 0.93 ERA and 10.9 K/9 in 38.2 innings across three levels last season, the hard-throwing right-hander ultimately reached the major leagues where he posted a 3.91 ERA and 10.6 K/9 in 23 innings.
However, Pryor allowed 22 hits and 13 walks during that span, suggesting that both his control and command have room to improve. So far this spring, the 23-year-old has shown improvement across the board, as he's registered a 2.57 ERA, allowed four hits allowed and recorded a 7/2 strikeout-to-walk ratio over seven innings.
Although it's unlikely that the Mariners will trade Pryor straight up, he could be a key piece in a much larger midseason trade.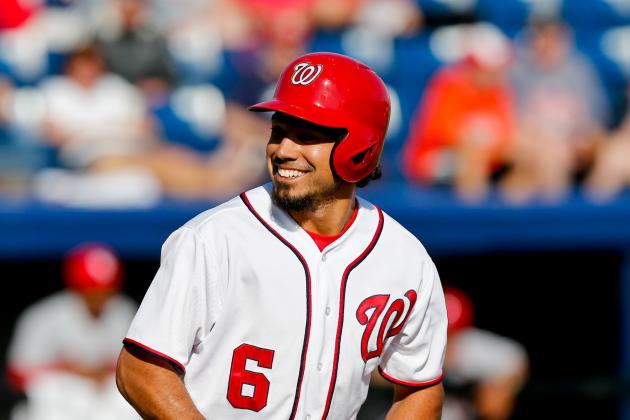 Derick Hingle-USA TODAY Sports

After fracturing his ankle in the second game of the year (at High-A), Anthony Rendon—the sixth-overall selection in the 2011 draft—was limited to only 44 games last season, though he did reach Double-A. Well, after a strong showing in the Arizona Fall League, the sweet-swinging right-handed hitter is back on track, as evidenced by his very impressive .375/.412/.875 slash line with four doubles, four home runs and 11 RBI in 13 games this spring.
Unfortunately, the 23-year-old is blocked for the foreseeable future at every position in the major leagues, as it would likely take an injury to get him in the everyday lineup. However, Rendon's bat is special and ready to contribute in the major leagues.
Likely ticketed for a return to Double-A to open the 2013 season, Rendon could serve as big-time trade bait as long as the Nats don't suffer an injury to either Ryan Zimmerman or Adam LaRoche.