Barcelona Transfers: Why David Villa Shouldn't Leave Camp Nou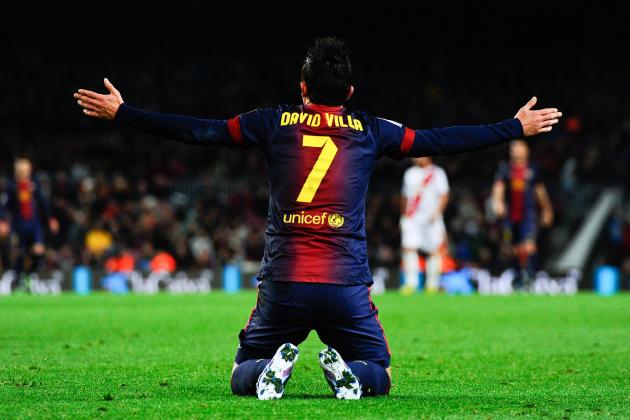 David Ramos/Getty Images

David Villa has been the subject of much transfer speculation over the past 12 months as he continues to only play a squad role at Barcelona, but the news that his club are to offer him a new contract should be a boost that he accepts with thanks.
Arsenal, amongst others, have been linked with a move for Villa in the summer, but signing a new deal with Barcelona should see him finish his career at the Catalan club.
The Daily Mail reports that the Spanish striker will be given the chance to sign the new contract, but that he may wait until the end of the season to assess his options.
In truth, Villa shouldn't have too much of a decision to make. Here's exactly why, if he's given the chance, he should remain at Barcelona.
Begin Slideshow

»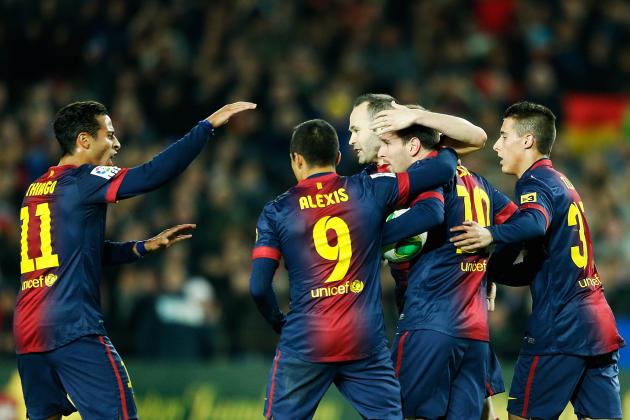 Gonzalo Arroyo Moreno/Getty Images

Iniesta. Xavi. Messi. Mascherano. Busquets. Dani Alves. Pique. Pedro. Adriano. Cesc. Jordi Alba.
No matter where David Villa moves, he won't find himself surrounded by a better squad of players than the one he currently is a part of.
Of course there are far more considerations to think of, but being a successful player has more to do with the capabilities of the rest of the squad than one individual's standing with the starting XI.
It also stands to reason that a player, no matter how talented, cannot shine to the best of his abilities if his teammates are not playing at a high level.
Villa has been a great striker for many years and was one before he moved to Barcelona, but he was also 28 years old and in his prime in his final season for Valencia. During the next campaign, he turns 32.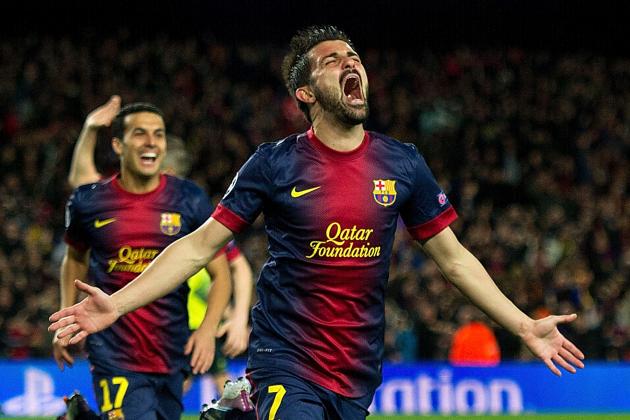 Gonzalo Arroyo Moreno/Getty Images

David Villa, like many other players, might be a little perturbed by his lack of consistent starts this season, but football is indeed the cliched squad game these days.
A player off the bench is sometimes as likely to contribute to any given game as a starter is, especially in an attack where changes are often made in-game.
All told, Villa has featured in 27 matches for Barcelona this season, putting him on course for around 35 appearances in total, the year after recovering from a serious leg injury.
Just about half of those games have been starts, with the rest coming off the bench.
Is Villa really going to be better off leaving Barcelona to join someone else for an extra 10 or 12 appearances a season?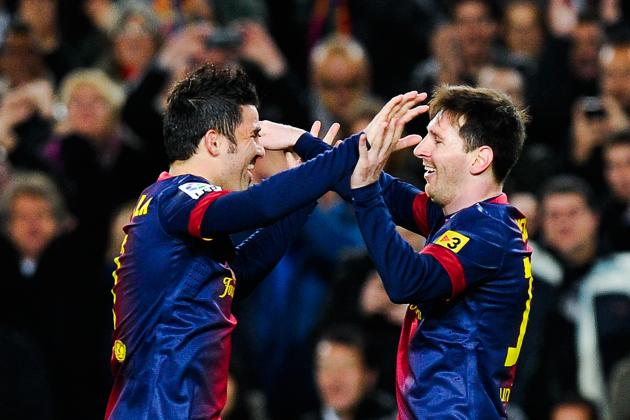 David Ramos/Getty Images

At times during recent matches, including in both La Liga and Champions League fixtures, Jordy Roura has departed from the usual tactic of using Leo Messi as a false nine and has played David Villa directly through the centre of the attack.
Against Sevilla, Villa switched at halftime to play centre-forward, with Messi behind him, while against AC Milan it was Villa central and Messi playing almost from the right.
Most recently, Villa scored one and assisted two for Messi against Rayo Vallecano from his usual role on the left of the attack.
It hints at, if not a complete change of direction from Barcelona, at least an openness to embracing other possibilities to win the game, with Villa being a very direct striker as well as operating from the flank of the attack.
This versatility increases the chances that Villa will be involved in any given game.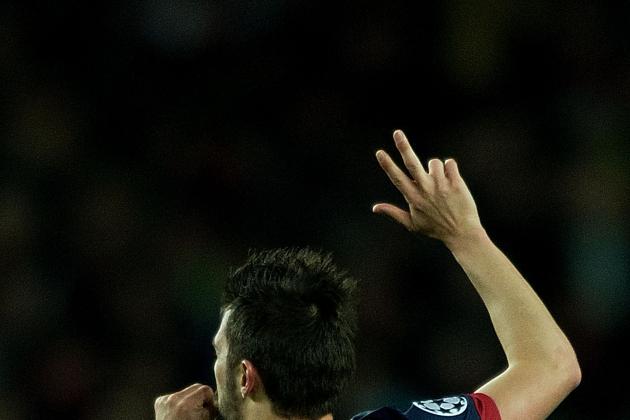 Gonzalo Arroyo Moreno/Getty Images

As mentioned, Villa will turn 32 next season. Should he move to another club this summer, even for a reduced fee due to only having one year left on his contract, he will be expected to both hit the ground running and continue showing a world-class strike rate for the whole season.
Moving to a new club, with a different playing philosophy and quite possibly a different league, would make all of that much harder.
At Barcelona, Villa knows his role, knows what is expected of him and is good enough to do it, even when he misses out on three or four games beforehand.
He remains an important squad member, even if he doesn't play 90 minutes each week as Messi does.
Fifteen months from now, with Neymar possibly on the horizon and likely Villa's last involvement at the international level over and done with, and his Barcelona contract expired (unless he signs the rumoured extension)—that will be the moment to move elsewhere.
He'll be into the final seasons of his career, but Villa will have spent five goal- and trophy-laden years with one of the most successful teams on the planet.
Next season, though, Villa still has a big role to play with Barcelona.