Printable March Madness Bracket 2013: How to Dominate Your Pool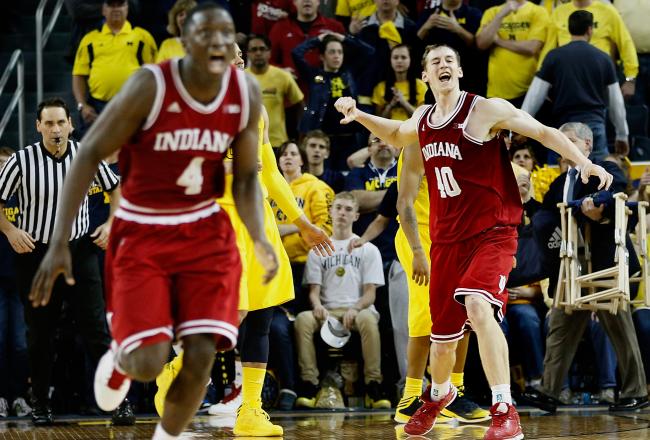 Gregory Shamus/Getty Images
The NCAA tournament became the marquee event it is today in large part due to the popularity of bracket pools. Everybody likes taking part in the excitement, whether they are a diehard college basketball fan or haven't watched a game all season.
This year's March Madness bracket was released on Sunday. Play begins on Tuesday, but almost every pool doesn't start counting the games until Thursday, which means there's plenty of time to download a printable bracket and fill it out.
While there are countless different theories and strategies for transforming the 68-team field into one champion, there are a few steadfast rules everybody should follow. Pair them with a little bit of luck and you have the recipe for a successful bracket.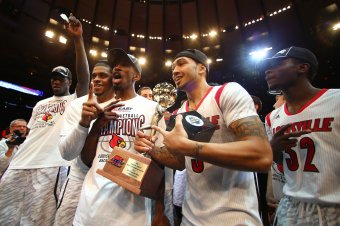 Elsa/Getty Images
1. Don't Pick Too Many Upsets
Yes, the regular season in college basketball featured a lot of surprising results. The lack of a dominant team, such as Kentucky last season, has a lot of people thinking the bracket could end up being mass chaos.
Not so fast.
If there's one long-shot squad that you really like and want to advance a couple of rounds, that's fine. Just don't go overboard and start putting multiple double-digit seeds into the Final Four or expect half of the first round to be upsets.
The biggest problem is if you take chances on four sizable upsets and actually call one correctly, you are still losing ground in the other three areas. If you want to take one measured underdog to make a run, go for it. But don't stray too far away from the higher seeds.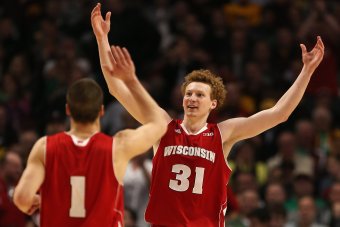 Jonathan Daniel/Getty Images
2. Avoid Team Loyalty
One mistake a lot of people make is sticking by the school they, or somebody they know, attended. It's cool that you went to Western Kentucky. The Hilltoppers aren't beating Kansas, though. Don't make the mistake of ruining your bracket in the first round.
This even goes for teams in the middle of the pack.
Maybe you're a big Wisconsin fan—the Badgers are a solid team, but picking them to win the championship when they aren't even a lock to get out of the Round of 64 is a risk not worth taking.
You are going to cheer for your favorite team regardless of the bracket. So if they make a miracle run to the championship, that excitement will supersede the picks anyway. Make the best tourney picks you can and then just hope for the best for your team.
What seed will the national champ be?
3. Pick One Game at a Time
Some people like to work backwards. For example, if they believe Indiana is going to win the national title, they will fill out all those slots first and then pick the other finalist and so on.
Doing that completely ignores the matchup factor.
Basketball is a game of matchups. If one team has two tremendous post players and their opponent struggles to protect the paint, that's going to have a significant impact on the game. Those things have to get factored in to win your bracket pool.
The only way to do it is going one game at a time. If you want to keep one team in mind throughout the process, that's fine. Just do some basic research each step of the way to make sure they should be able to handle all six matchups before going all-in on them.
Make your picks for the 2013 NCAA Tournament here with the Bracket Challenge Game.
This article is
What is the duplicate article?
Why is this article offensive?
Where is this article plagiarized from?
Why is this article poorly edited?