Free Agent Additions Who Will Be Pro Bowlers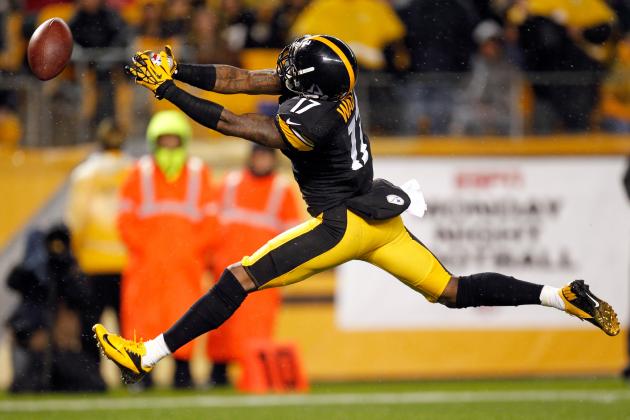 Gregory Shamus/Getty Images

The NFL free agent frenzy has calmed a bit, though there is still a bevy of players to be signed. Plenty of big names have stayed put, while others are contacting real estate agents for new homes.
Winning free agency guarantees nothing for a team, but what about for the player? There have been plenty of individual success stories from players with new teams, even if those teams were not successful as a whole.
Here are eight players who signed with new teams who are good bets to be in the Pro Bowl this coming January.
Begin Slideshow

»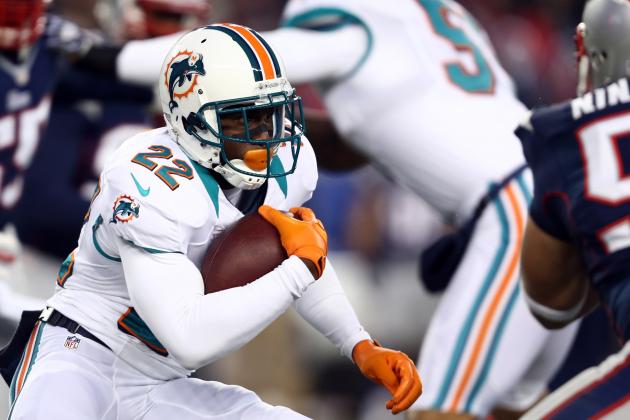 Mark L. Baer-USA TODAY Sports

The Lions made a great move to add the versatile Bush, but he is hardly a bell cow back.
Mike Wallace
The Dolphins have certainly bolstered their wide receiver corps, but there could still be some growing pains this year. Touchdowns were also just hard to come by for Dolphins receivers last year.
Paul Kruger
Though he had a fine season, the former Baltimore Raven essentially parlayed a fantastic playoff run into a big contract with the Browns. The defense will be good, and Kruger will be fine, but a Pro Bowl is not in the tarot cards.
He might have been the most productive NFL receiver over the past six years, but Welker isn't in New England anymore. He will have to contend with Demaryius Thomas, Eric Decker and a more balanced offense.
Greg Jennings
He might be the big dog in Minnesota now, but Greg Jennings will have Christian Ponder throwing him the ball. He will find out what life is like without a future Hall of Famer under center.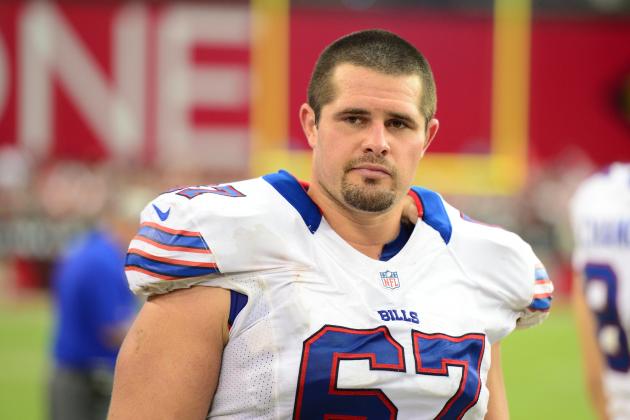 Mark J. Rebilas-USA TODAY Sports

The Buffalo Bills entered free agency with a good chunk of change to spend and a supposed desire to keep Andy Levitre.
As the days wore on, all we heard was crickets out of Ralph Wilson Stadium. The Tennessee Titans, however, were happy to step in and snap Levitre up.
The big guard was the top free agent on the interior offensive line, and Tennessee needed to shore up the position. It was a match made in Nashville, and it will pay dividends for the Titans' offense. Levitre should be rewarded for that with a Pro Bowl berth.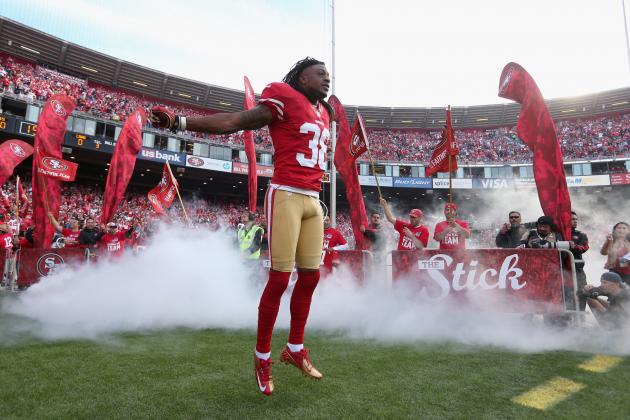 Ezra Shaw/Getty Images

Two years ago, Dashon Goldson tested the free-agent waters. He came back with a measure of humility, signing a one-year deal with the team that drafted him.
The 49ers slapped him with the franchise tag a year later thanks to a good season, and he was almost hit with it again this year. Ultimately, Goldson took flight from one bay area to another, landing with the Tampa Bay Buccaneers in free agency.
Old Ronde Barber actually did a good job at free safety after having moved there from cornerback last season, but the 37-year-old veteran is a free agent and mulling retirement.
Pairing Goldson, who is 28, with the young Mark Barron makes for a fearsome tandem at safety for the Buccaneers. The secondary needed significant improvement, and Goldson provides quality for the long term.
Goldson was a Pro Bowler last year with the 49ers, and there is no reason to think he won't contend for a spot in Hawaii again this year.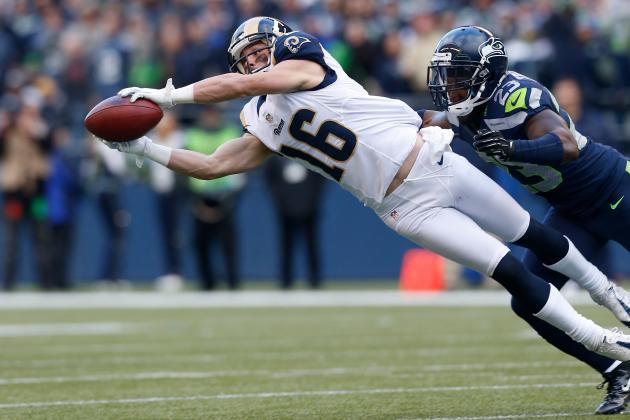 Otto Greule Jr/Getty Images

The gnashing of teeth was palpable in the greater Boston area when word that Wes Welker had signed with the enemy Broncos became official. A casual Twitter search for the hashtag term "trader" that day would have yielded some amusing and relevant results.
Welker's departure was almost immediately diffused by the announcement that they had signed Danny Amendola to a richer contract to replace the veteran.
Amendola might have to pay extra baggage fees on his way to New England with how much he is carrying, however. Despite his relative youth, the talented receiver has played just 12 games over the past two seasons due to injuries.
If he can stay healthy, however, he should fit in nicely with the Patriots in Welker's old role. His skill set and size should lend themselves to other opportunities in that offense to boot.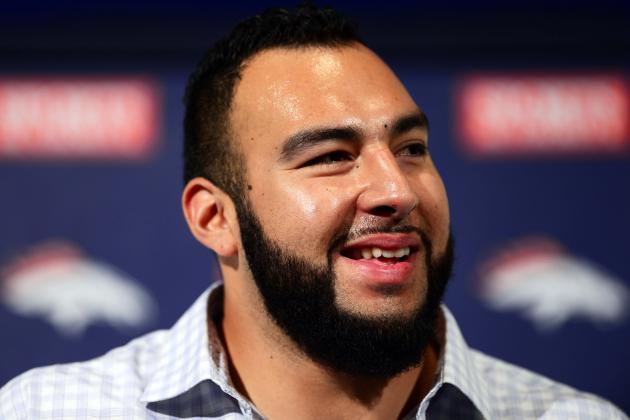 Ron Chenoy-USA TODAY Sports

The Broncos' offensive line was pretty good last season, but the interior needed an upgrade so bad there was speculation Orlando Franklin might move inside.
That is no longer the case with the arrival of Louis Vasquez.
One of the more underrated free agents this year, Vasquez comes over from the division rival Chargers. His departure leaves a big hole in the middle of San Diego's offensive line and fills one for the Broncos.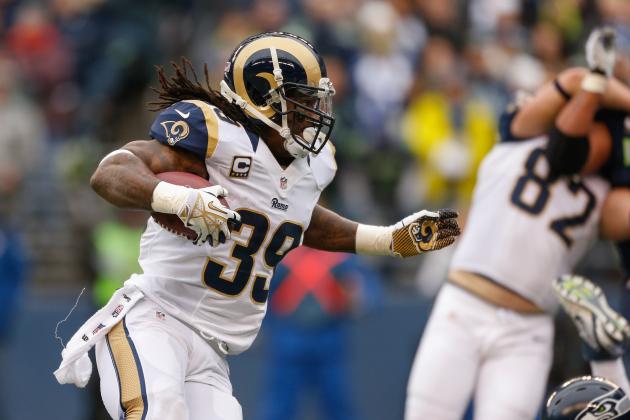 Otto Greule Jr/Getty Images

Michael "The Burner" Turner is out in Atlanta, and Steven Jackson will be a nice replacement.
After years of mediocrity or worse in St. Louis, Jackson finally gets an opportunity to play for a contender. The Falcons are on the cusp of greatness, and Jackson could tip the scales offensively.
Though he may be 29 with over 2,900 career touches, Jackson still seems like he has plenty left in his tank. Running backs may generally decline around this age, but Jackson could be the exception.
Jackson's career appears to have found a second wind. It will be interesting to see how well Jackson does against defenses that have to worry about Julio Jones, Roddy White and Tony Gonzalez.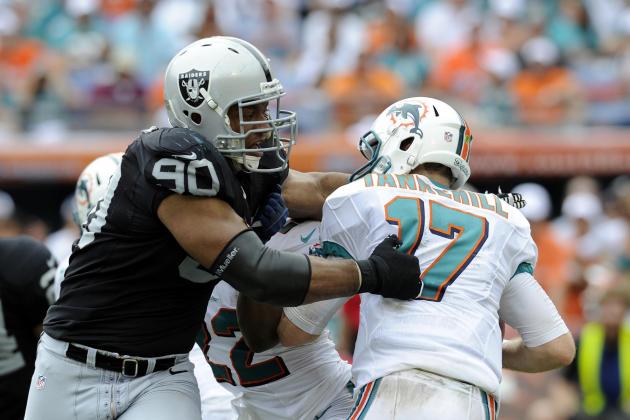 Steve Mitchell-USA TODAY Sports

The best defensive tackle on Oakland's line last year wasn't named Richard Seymour or Tommy Kelly. That title belonged to Desmond Bryant, who will be spending the early years of his prime in front of Cleveland's famed Dawg Pound.
Bryant will be moving from 3-technique defensive tackle to 5-technique defensive end, a position that suits him even better.
Cleveland already had a pretty good defense last year, but adding Bryant and Paul Kruger to the mix makes that defensive front quite intimidating.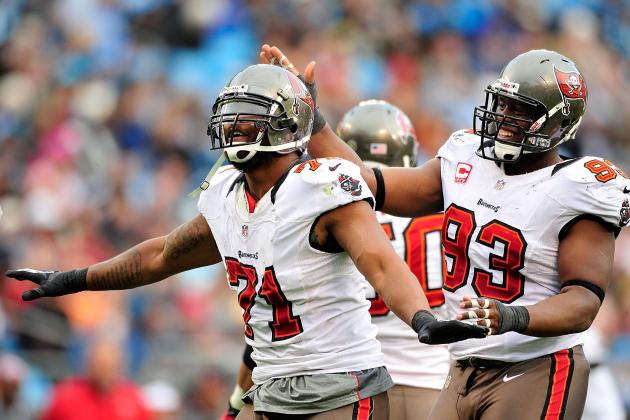 Grant Halverson/Getty Images

The Seahawks appear to be building an all defensive-end front line after signing Michael Bennett and Cliff Avril to go with Chris Clemons and Bruce Irvin.
In reality, some insurance against aging Clemons and versatility are the real motivators. That the market is depressed for free agent defensive ends helped Seattle land Bennett.
Only one will make it to the playoffs, though, and it will not be the more expensive Avril.
Bennett was highly underrated in free agency, eventually taking a one-year, $5 million bet on himself rather than sign a deal elsewhere. While he might not be a household name as a pass-rusher, Bennett is no slouch.
The five-year veteran produced 71 total quarterback pressures for Tampa Bay last season, and he played the run much better than fellow signee Avril.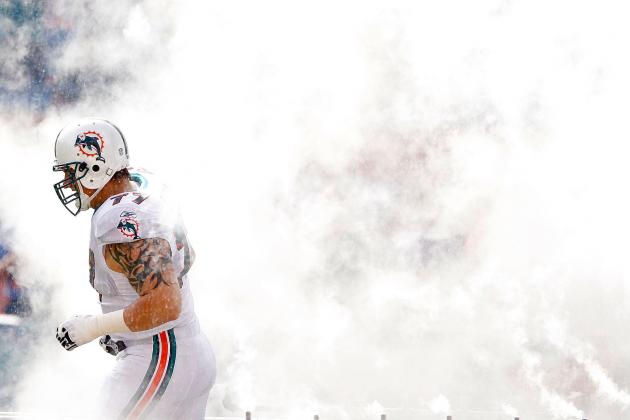 Mike Ehrmann/Getty Images

And just like that, he's gone.
Jake Long was the last vestige of the 2008 draft class for the Dolphins, and it was Keyser Soze'd when he decided to join Jeff Fisher in St. Louis.
Reputation alone goes a long way in earning Pro Bowl berths. Despite two down seasons, Long should have enough street cred to make headway.
Whether he will earn a spot will depend on health. His recent decline has come on the heels of injuries. If he can banish those injuries, Long can and will absolutely regain his dominance at the position.