A Look at the MLB's Batting Stances: Chicago Cubs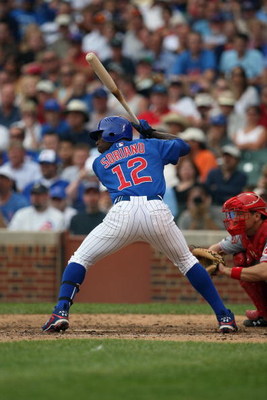 This look at the batting stances of the Chicago Cubs is the second in the series of sixteen as I show off the National League's batting stances.

The Cubs are a very good ballclub with distinct stances throughout their lineup.
Enjoy this look into the stances of the Chicago Cubs, focusing on Alfonso Soriano, Kosuke Fukudome, Derrek Lee, Aramis Ramirez, Mike Fontenot, and Reed Johnson.
Grab a bat and join in on the fun...if you consider this stuff fun.
Alfonso Soriano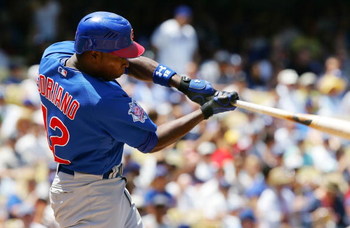 Soriano leads off the Cubs' lineup with a lot of pop in his bat...and his stance.
Alfonso usually begins by digging into the batter's box and swinging the bat below his waist, patiently waiting for the pitch. Then, still squatting down in his closed stance, he raises the bat to his shoulder and waves it up and down. When the pitch arrives, he swings and follows through with one hand still on the bat.
Kosuke Fukudome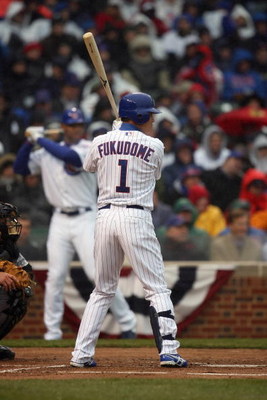 The Cubs' center fielder's stance is similar to most of those coming from Japan.
Fukudome steps in, points at the pitcher, waves the bat around, bends his knees slightly, and raises the bat above his head and slightly moves it. Kosuke waits for the pitch to come and when it does, he seems to be running for first base by the time he hits the ball.
Derrek Lee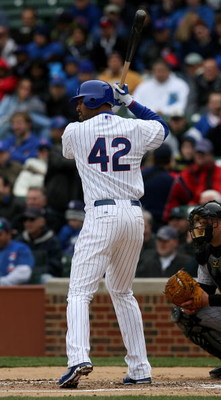 Derrek Lee is an imposing figure at the plate. Stepping up to bat, digging in his spikes, turning his body into an open stance, slightly bouncing up and down, and waving the bat just above his shoulders, Lee is intimidating.
His stance must work seeing all of the success he has had in his career.
Aramis Ramirez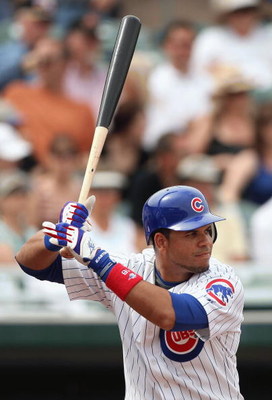 Ramirez begins his batting stance by turning his body so that he is slightly open. The Cubs third baseman then brings the bat up and holds it out. Aramis moves his wrists causing the bat to move in circles.
If you hang a breaking ball, don't even bother turning to watch it.
Mike Fontenot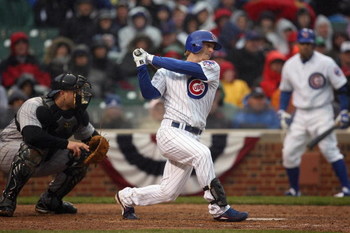 Mike Fontenot, the Cubs second baseman, may be the most underrated player on his team.
He packs some punch in his little frame, most of it coming from his compact swing. Fontenot begins his stance by crouching and doing whatever equipment adjustments necessary. He then somewhat hunches over the plate and twitches the bat slightly above his shoulder.
Reed Johnson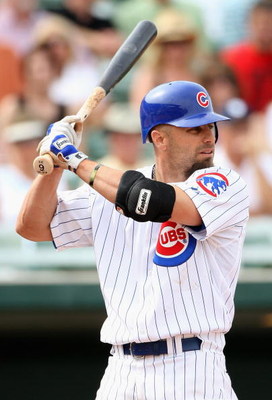 Reed Johnson is the gritty and speedy outfielder for the Northsiders.
The right-handed batter bends his knees, squares his body to the pitcher, and holds the bat above his shoulder, slightly moving it. His batting stance isn't extremely unique, but as long as it works for him, the Cubs like it.
Keep Reading

Chicago Cubs: Like this team?