NIT Tournament 2013: Top Seeds Who'll Sputter Early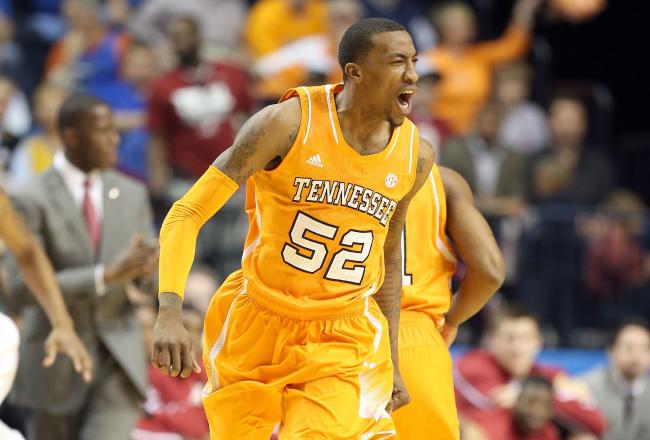 Andy Lyons/Getty Images
With the college basketball world abuzz following the release of the 2013 March Madness bracket (printable version here), our attention must also fall on that of the 2013 NIT tournament, where some of the teams who didn't make the final field of 64 will do battle.
The top seeds in the tournament are all very strong teams and wouldn't have looked out of place in the NCAA tournament for 2013. However, having said that, they aren't all complete locks to make deep runs in the tournament this year and could find themselves sputtering early.
They might not necessarily be eliminated, but they certainly won't be showing the dominance that had led them to being ranked as one of the tournament's top seeds.
Read on to see which top sides will sputter early in the NIT this year.
Alabama Crimson Tide (No. 1 seed, Region 3)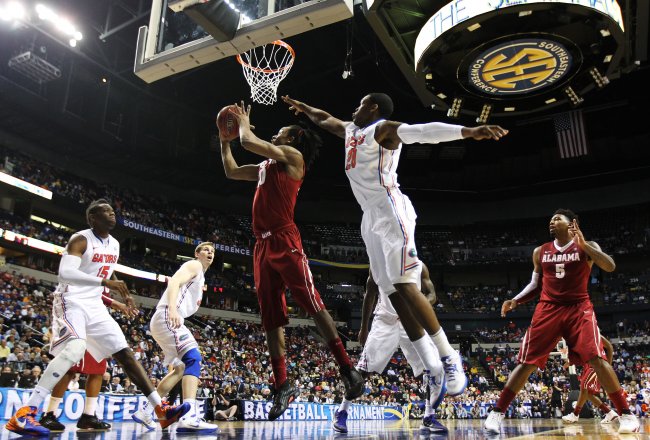 Andy Lyons/Getty Images
Had the Crimson Tide triumphed over Florida in their ACC tournament semifinal, they'd most likely have earned a spot in the 2013 March Madness field.
However they didn't, and now they find themselves in the NIT. And whilst they might be the No. 1 seed in the third region, they certainly aren't a lock to dominate the tournament this year, with their inconsistent play potentially coming back to haunt them again here.
Alabama have lost four of their last seven—including a triple-overtime loss to LSU—and their only quality win outside of their conference this year came against Villanova. That form line doesn't inspire confidence in anyone looking to make the top seed a lock this season, and the Crimson Tide could well struggle throughout the 2013 NIT tournament as a result.
Virginia Cavaliers (No. 1 seed, Region 4)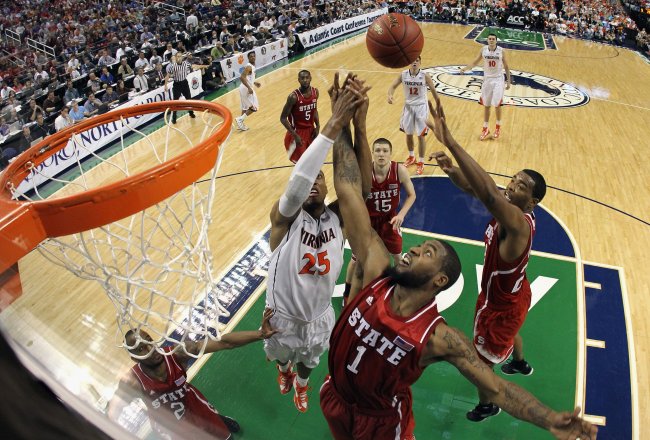 Streeter Lecka/Getty Images
Virginia—on their day—can be a very good team at both ends of the court. However, when they're not at their best, the Cavaliers can be a very inconsistent team that posts up some woeful performances, and that could well affect them once more in the NIT tournament this year.
Wins against Duke and Wisconsin during the year were quickly overshadowed by key losses to Boston College and Florida State. They also only just got past Maryland at the end of the year, though we did see how strong the Terrapins can be in the postseason tournament.
The Cavaliers' strength should see them make a strong run in the tournament this year, but don't be surprised to see them struggle early. They've been inconsistent all year and have sputtered greatly from time to time—making them a very difficult team to read here.
They could either be really good or really not. We'll soon find out.
Tennessee Volunteers (No. 2 seed, Region 2)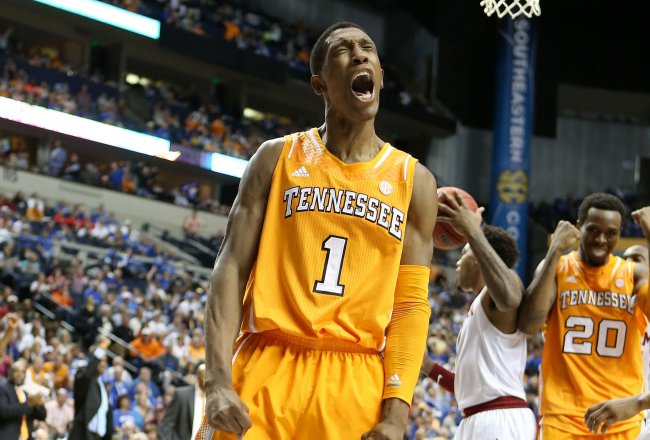 Andy Lyons/Getty Images
The Volunteers have offered glimpses of potential all season long—making them an outside chance at a March Madness berth—but they ultimately failed in the SEC postseason and were reduced to battling it out in the NIT tournament in 2013. And judging on how they performed in the SEC postseason, they may very well not even be that much of a threat in the NIT either.
Tennessee's only win in the SEC tournament (quite a relatively weak conference) came against Mississippi State before putting up just 48 points in defeat to Alabama. They can ill afford to have such a poor night again in the NIT—even against some easier opposition than the NCAA.
The Vols' average points per game and low field-goal percentage means that their defense has to pick up much of the work for them here, and if an opposing team starts to get hot against them, they could have few answers to respond with. Thus, don't expect Tennessee to be an absolute sure thing come tournament time, though I'd say they cruise past Mercer relatively easily in the first round.
Make your picks for the 2013 NCAA Tournament here with the Bracket Challenge Game, or print out your 2013 March Madness bracket here.
Which top seeds do you think will sputter in the 2013 NIT tournament?
Comment below or hit me up on Twitter: Follow @dantalintyre
This article is
What is the duplicate article?
Why is this article offensive?
Where is this article plagiarized from?
Why is this article poorly edited?