WrestleMania 29: 5 Possible Match Stipulations for Triple H vs. Brock Lesnar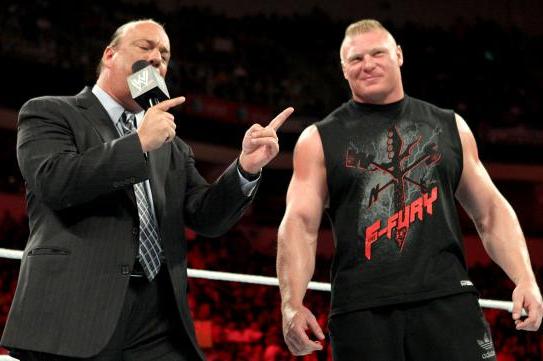 WWE.com
Triple H found his reason to return to the ring after Brock Lesnar attacked Vince McMahon on the January 28, 2013 edition of Monday Night Raw.
Triple H challenged Lesnar to a fight at WrestleMania 29, despite having been defeated by him back in August at SummerSlam. A week later, Lesnar and his agent, Paul Heyman, would respond.
But Lesnar and Heyman threw "The Game" a curveball. Instead of simply accepting the challenge, they told Triple H that they would only accept it if he were to agree to their terms of naming the stipulation of the match. To further their blackmail attempt, they made it clear that they would only name the stipulation if Triple H first accepted those terms.
Obviously, Triple H will accept that. So what kind of match will these two be squaring off in at MetLife Stadium in New York? Here is a look at five possibilities.
Begin Slideshow

»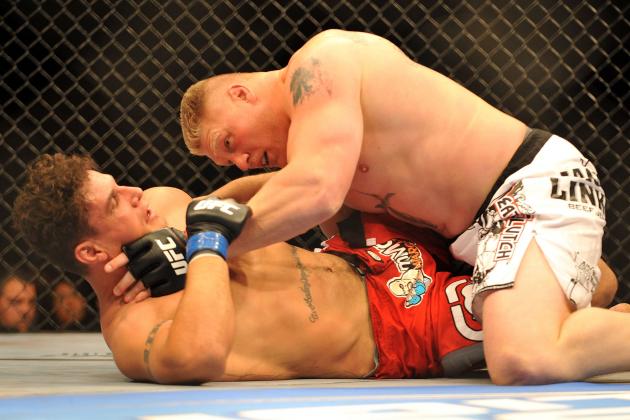 Jon Kopaloff/Getty Images

It would be interesting to see how WWE would stage something that has always been a legitimate fight, but this stipulation remains a possibility and has been reported (via PW Mania).
This, however, would be about as bad of an idea as they could come up with.
Brock Lesnar is a former UFC heavyweight champion, having defeated the likes of Randy Couture, Frank Mir and Shane Carwin. If he were to lose a fight like this to Triple H, it would go beyond the realm of stupidity.
This is something WWE is not familiar with and it is a territory they should steer clear of.
Yes, Triple H is angry and ready for payback. Putting him in the ring with Lesnar in any kind of match WWE has become known for is great. Putting him against Brock in an MMA Rules match needs to be scratched from the board.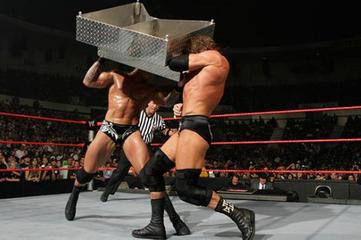 WWE.com
This would have to be considered a very likely stipulation for the match because it would fit in with the angle between the two men quite well.
Triple H has competed in numerous Last Man Standing matches. He has faced men like Chris Jericho, Shawn Michaels, Ric Flair and Randy Orton but never a man like Lesnar.
It's a match Lesnar has never competed in, but it would allow both men to fight all over the arena and introduce weapons such as steel chairs, the ring steps and Triple H's sledgehammer into the match.
Some of this was already seen when the two men recently brawled on Raw.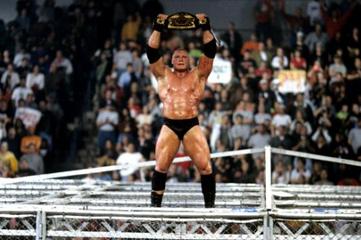 WWE.com
Hell in a Cell is a match that probably wouldn't be the best choice since there was one on the card at WrestleMania 28, also featuring Triple H.
Not only that, but Triple H is one of the most successful competitors that has ever entered the cell, so what sense would it make for Lesnar, even from a storyline standpoint, to choose that match?
Triple H has appeared inside the cell nine times, winning six of those matches. However, Lesnar won his only match in the cell back in 2002 at the No Mercy pay-per-view event.
There aren't many guys who have put a bigger beating on Undertaker than Lesnar did in that particular match.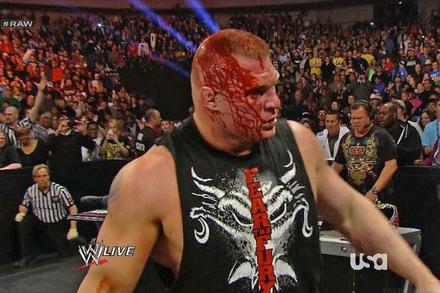 WWE.com
A First Blood match would be a unique choice because it hasn't been seen in the WWE in many years, mainly because the WWE turned itself into a more family-oriented, PG-rated company.
WWE seems to have loosened up a little in this area, as blood is being featured in matches here and there. Remember when they were stopping matches in order to clean up any cuts? How bad was that?
Lesnar was busted open after being shoved into the steel ring post in the most recent confrontation between these two men, and for that reason, it would make sense as a stipulation.
Lesnar, frustrated by the fact Triple H forced him to bleed, could come out and say that it will never happen again and then name that as his stipulation.
WWE.com
The ambulance match has only been done a handful of times in WWE, most of which (if not all) have featured Kane.
Lesnar and Triple H seem intent on destroying one another, so what better way for that to take place then by forcing so much punishment on your opponent that you are able to throw him into the back of an ambulance and have him whisked away?
This idea is probably a bit of a long shot, but it would be a WrestleMania first and it would be a good way to end the program (if in fact that is WWE's plan) between these two men.
What ideas do you have? Feel free to comment below with your own match stipulations for this WrestleMania match.
One thing is for sure, we should find out the answer to what kind of match they will partake in on Monday Night at 9 p.m. ET on the USA network!