Who Will Replace Anquan Boldin?
Use your ← → (arrow) keys to browse more stories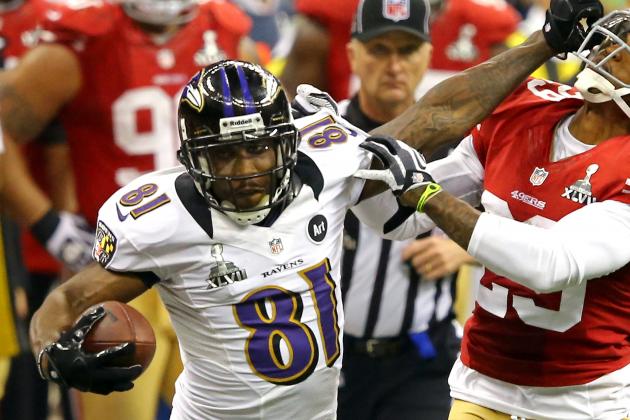 Al Bello/Getty Images

Veteran Anquan Boldin was the top target for quarterback Joe Flacco the last three seasons. But now Boldin is gone after getting dealt to San Francisco, leaving the Ravens with a big hole at wide receiver. So who's going to replace him? One option is to put tight end Dennis Pitta in the slot, using him in a role similar to what Boldin has played the last couple seasons.