5 Braves Who Will Be Toughest Roster Cuts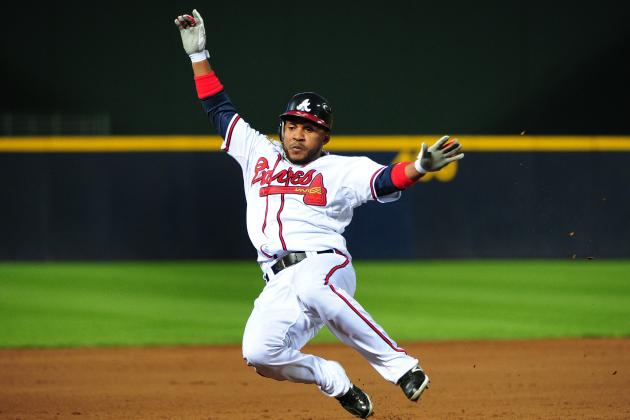 Scott Cunningham/Getty Images

With Opening Day just over two weeks away, teams are already seeing their rosters take shape. Sure there are some competitions for spots final spots, but for the most part, teams have a good idea of what they are going to be doing.
The Braves are a team without openings at this time. Four starters are set with Tim Hudson, Mike Minor, Paul Maholm and Kris Medlen. Julio Teheran has a clear lead over Sean Gilmartin for the final spot. The bullpen will have Craig Kimbrel, Jonny Venters, Eric O'Flaherty, Jordan Walden, Luis Avilan and Cristhian Martinez taking up all but one spot. That means there are only two pitching jobs open, and one of those is fairly set.
The lineup is set to have Freddie Freeman, Dan Uggla, Andrelton Simmons, Chris Johnson/Juan Francisco, Jason Heyward, Justin Upton, BJ Upton and Gerald Laird until Brian McCann returns. The bench will have the loser of the third base job, Reed Johnson and Ramiro Pena (at least until Paul Janish is healthy). That means we are looking at two openings for hitters with one of those being the backup catcher job.
I am projecting Cory Gearrin, Evan Gattis and Jordan Schafer win the final three jobs and this article will preview the five toughest cuts or demotions that the Braves will need to make.
Begin Slideshow

»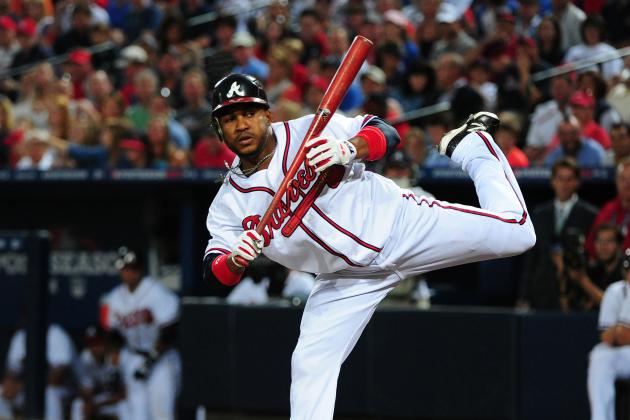 Scott Cunningham/Getty Images

Jose Constanza is going to be a tough demotion for the Braves because of his speed and the fact he made an impact in the 2011 race. Constanza is a career .281/.332/.341 hitter in 79 games, has 12 steals and he can play all three outfield spots.
However, because he has a minor league option left and his top competitor, Jordan Schafer, does not, Constanza is likely to start the 2013 season in Triple-A. Another thing working against Constanza for a roster spot is the fact that the Braves have a trio of starters with good speed and defensive ability, so he doesn't bring a must-have skill to the table.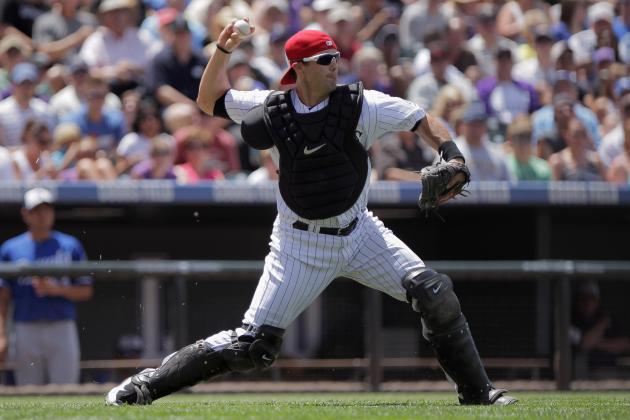 Doug Pensinger/Getty Images

If the Braves decide to make their backup catcher a true catcher, then they would pick Pagnozzi. Pagnozzi is a solid defensive catcher and he is hitting well in the spring, so it's not going to be easy to send him down considering the starter will be Gerald Laird for a few weeks.
The reason Pagnozzi is likely to be demoted is the fact that Evan Gattis is tearing the cover off the ball this spring and he could serve as a backup catcher along with playing other roles. Gattis is a significantly better hitter than Pagnozzi, though his defense doesn't compare.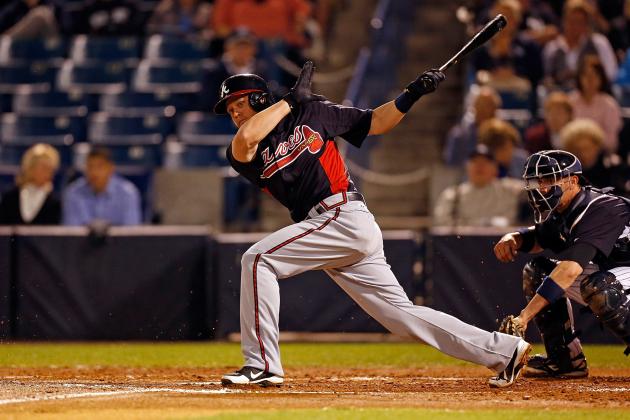 J. Meric/Getty Images

The starter at shortstop to begin the 2012 season, Tyler Pastornicky is fighting a battle to just make the Opening Day roster in 2013. He's hitting very well with a .364 average and .997 OPS in 44 at-bats this spring, so he is really giving it his best effort to win a job.
The reason Pastornicky is likely to start the year in the minors is to get him regular at-bats as well as give him looks at different defensive positions to make him a true utility player. Pastornicky has mostly played shortstop in his career, and he did not play the position well in the big leagues last year, so that is working against him as well.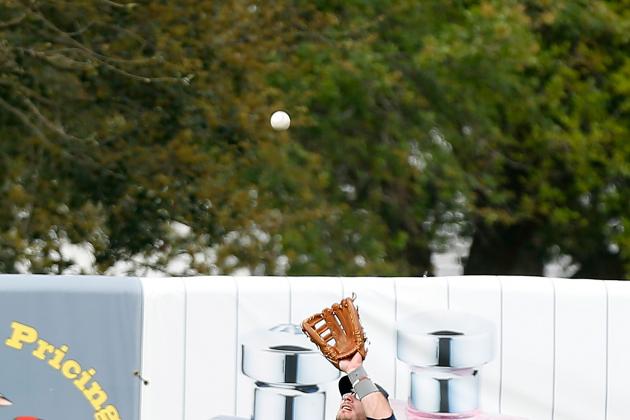 J. Meric/Getty Images

Joey Terdoslavich was a hot prospect coming into last year, but he struggled in Triple-A after skipping over the Double-A level while trying to convert to third base. He got back on track after a demotion to Double-A and a move back to first base defensively, so he is still a prospect.
Terdoslavich wasn't expected to compete for a spot this spring, but he is having a great spring. In 36 at-bats he is hitting .417 to go with a 1.004 OPS. He is going to be tough to cut because his bat has potential, but he is a guy in need of more minor league at-bats to develop.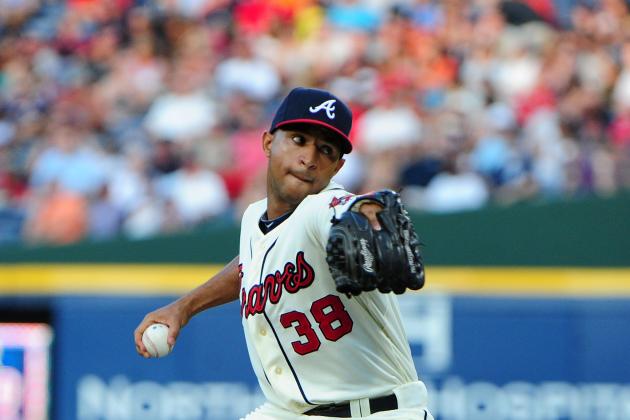 Scott Cunningham/Getty Images

Anthony Varvaro had some success for the Braves in the bullpen in 2011, though he did not get much of a chance to win a job last year and only saw limited time. Varvaro has been decent this spring, but he has not been better than Cory Gearrin, who also has a higher ceiling.
Varvaro is out of options. That's the only way he wins a job over Gearrin and why he is one of the tougher cuts. That means the Braves would need to expose Varvaro to waivers to send him to Triple-A.