CBI Tournament 2013: Bracket, Picks and Predictions for Entire Field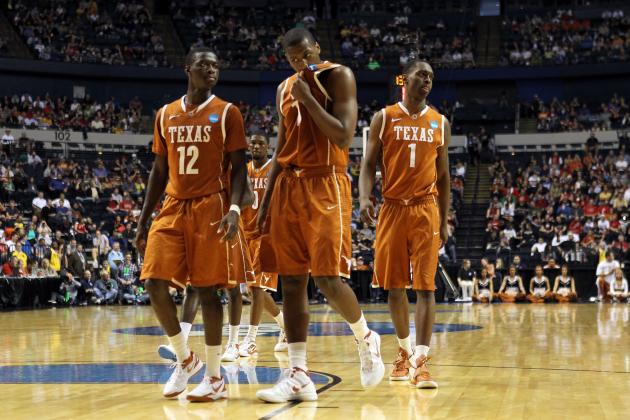 Jamie Squire/Getty Images

The College Basketball Invitational (CBI) tournament might not be as big as the NCAA tournament, but it still brings exceptional basketball in the month of March.
As one of the newer postseason tournaments, the games are becoming bigger and better, and this year's field contains some awesome matchups, which can been seen in this CBI bracket.
Whether this is the first time you've watched the CBI tournament or you've watched every one, this is your definitive guide to one of college basketball's top postseason tournaments.
Begin Slideshow

»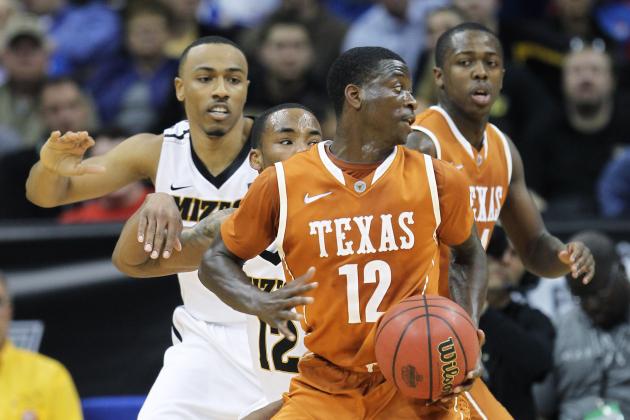 Jamie Squire/Getty Images

George Mason vs. College of Charleston
Sherrod Wright and Andrew Lawrence highlight a matchup between two similar teams, and these backcourt leaders must play well for their teams to succeed.
If Adjehi Baru is able to crash the boards with ease against George Mason, Charleston will be able to win a tight game despite George Mason being slightly more talented.
Predicted Score: Charleston 69, George Mason 65
Texas vs. Houston
The key to this game is Myck Kabongo. After missing the first 23 games of the season, he came back for the last 10 and led Texas with his 14.4 points, 5.1 rebounds and 5.5 assists per game.
Texas is 6-4 with Kabongo with all four losses coming against Top 25 teams, which proves that he makes this team good, but not great.
Houston may have gone 19-12 during the season, but the Cougars simply don't have anyone who can stop Kabongo, which is why Texas will win the first game between these schools since 2000.
Predicted Score: Texas 76, Houston 64
Western Illinois vs. Purdue
Purdue's ability to crash the boards and its tried-and-tested game plan that lasted through Big Ten play give it a huge advantage over Western Illinois, and playing at home can't hurt, either.
Predicted Score: Purdue 65, Western Illinois 59
Vermont vs. Santa Clara
Kevin Foster and Marc Trasolini give Santa Clara a huge edge, and that inside-outside combo of seniors will lead the Broncos to a victory at home.
Predicted Score: Santa Clara 75, Vermont 60
Tulsa vs. Wright State
Tulsa's experience against tough opponents in Conference USA, coupled with its four scorers who average double-digit points per game, will give the Golden Hurricanes a huge victory on the road.
Predicted Score: Tulsa 67, Wright State 60
Richmond vs. Bryant
With Richmond's debacle against Charlotte fresh in the minds of college hoops fans and Bryant's statistical dominance in this matchup, it's tough to pick against the Bulldogs.
Predicted Score: Bryant 67, Richmond 62
Lehigh vs. Wyoming
C.J. McCollum. Remember him?
Well, he isn't playing in this game, but Holden Greiner's improved play and Gabe Knutson's reliability make Lehigh the favorite over a Wyoming team that stumbled down the stretch, losing 11 of its last 15 games.
Predicted Score: Lehigh 71, Wyoming 68
North Dakota State vs. Western Michigan
Shayne Whittington is a double-double waiting to happen, and he will lead a talented Western Michigan squad to a narrow home victory over North Dakota State.
Predicted Score: Western Michigan 64, North Dakota State 60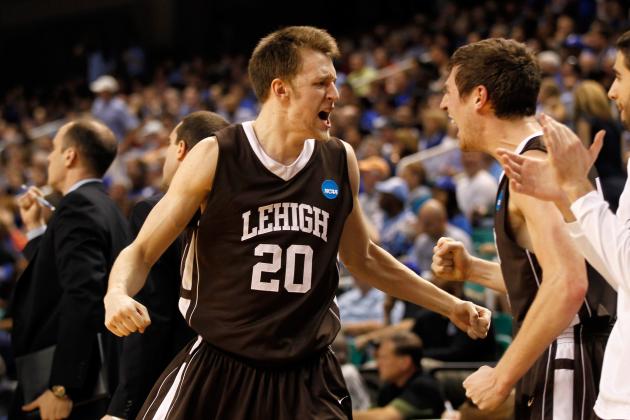 Mike Ehrmann/Getty Images

Charleston vs. Texas
Myck Kabongo, once again, has a favorable matchup against Charleston, and he is arguably the best player in the CBI tournament. Look for another fantastic game against Charleston.
Predicted Score: Texas 73, Charleston 64
Purdue vs. Santa Clara
Purdue's stingy defense might be useless against elite scorers like Foster and Trasolini, who will keep the Boilermakers guessing on whether the team is going inside or out.
Predicted Score: Santa Clara 64, Purdue 61
Tulsa vs. Bryant
Bryant has the ability to put up a ton of points, ranking 33rd in scoring in the country. However, Tulsa's defense and experience against teams like Memphis and Southern Miss will help the Golden Hurricanes advance to the semis.
Predicted Score: Tulsa 72, Bryant 65
Lehigh vs. Western Michigan.
If you haven't seen Holden Greiner dominate the last few weeks with C.J. McCollum out, he has developed into a legitimate threat who is averaging 18.3 points per game in the last six contests. Look for him to step up against Western Michigan.
Predicted Score: Lehigh 69, Western Michigan 62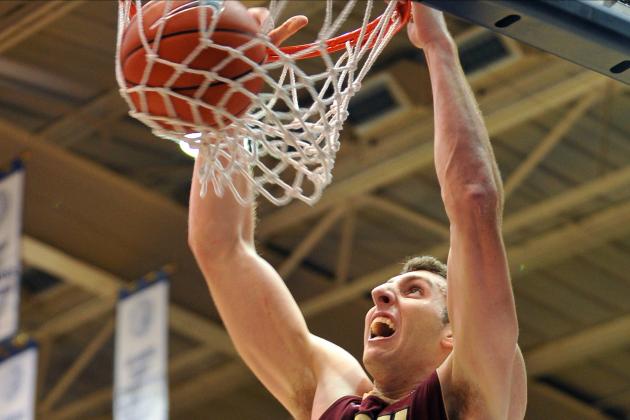 Lance King/Getty Images

Lehigh vs. Texas
To see Kabongo and Greiner go back and forth will be a special game, but Texas has been playing like a legitimate contender in the Big 12 since Kabongo came back, and without McCollum, Lehigh will fall short in this one.
Predicted Score: Texas 78, Lehigh 71
Tulsa vs. Santa Clara
This game is pretty simple—Santa Clara is hot, Tulsa is not.
Santa Clara won nine of 12 games near the end of its regular season whereas Tulsa lost five of seven during the middle of its conference schedule.
Predicted Score: Santa Clara 79, Tulsa 74
*Note: The tournament is re-bracketed after the quarterfinals, but these are likely matchups.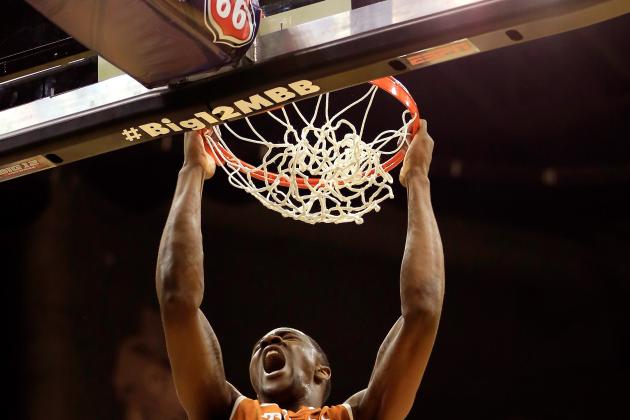 Jamie Squire/Getty Images

Santa Clara vs. Texas
It hasn't been an easy year to be a Texas fan, but it will get a little better with a CBI tournament championship.
Ever since Myck Kabongo came back, the team has gone 6-4, with all four losses coming against Top 25 teams.
Santa Clara has had to deal with teams like Gonzaga and Saint Mary's all year long, but Foster and Trasolini simply will not be able to best Kabongo, Sheldon McClellan, Ioannis Papapetrou and the rest of the Longhorns.
Look for Texas to win two games to sweep the three-game series.
Predicted Score (Game 1): Texas 75, Santa Clara 68
Predicted Score (Game 2): Texas 72, Santa Clara 62