How Much Will Mavs Miss Marion vs. Durant?
Use your ← → (arrow) keys to browse more stories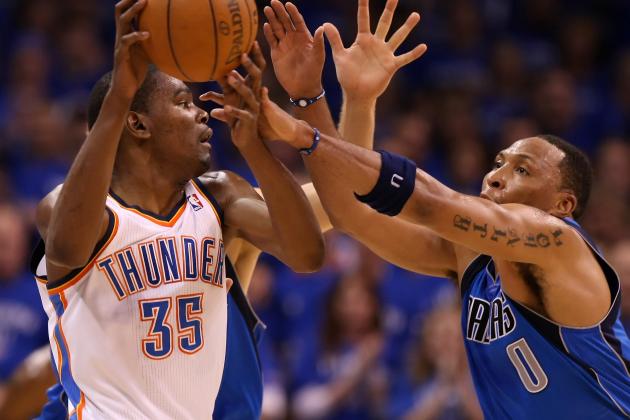 Christian Petersen/Getty Images

If not for Shawn Marion's defense on Kevin Durant, a championship banner probably wouldn't be hanging from the American Airlines Center rafters. Unfortunately for the Mavs, Marion won't be available for the Thunder's visit tonight, as he'll be sidelined by a strained right calf for the sixth consecutive game.