2013 NCAA Tournament Bracket: 10 Must-See Matchups in Round of 64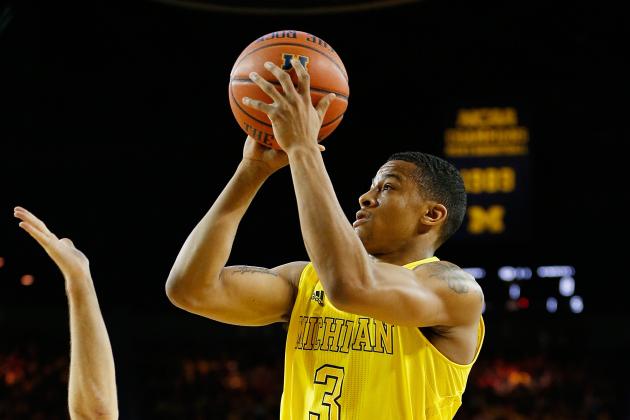 Gregory Shamus/Getty Images

Targeting early-round NCAA tournament games that promise to be fascinating is important work with 32 games competing for your attention on Thursday and Friday.
Must-see games in the round of 64 must have at least one of the following features:
1. An intriguing individual matchup
2. Upset potential
3. No clear-cut favorite
4. An element that adds flavor or allure
Here's our countdown of the 10 games in the first full round of action that demand your attention, at least until a major upset is brewing elsewhere.
Begin Slideshow

»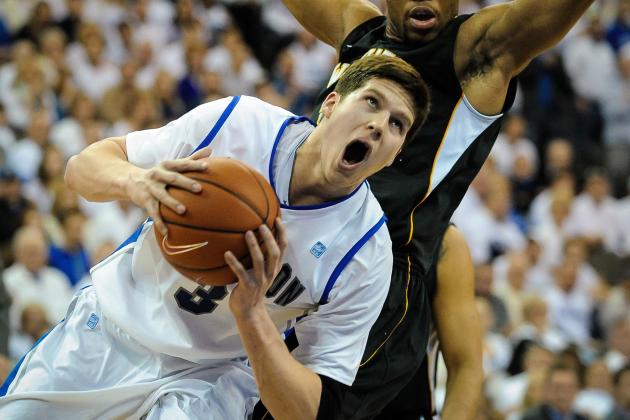 Eric Francis/Getty Images

Doug McDermott of seventh-seeded Creighton may be the best offensive player in the country.
He's averaging 23.2 points, second best in the country, and scores in every conceivable way. He had 41 in the critical victory over Wichita State and scored at least 27 points in Creighton's four games against teams from the six power conferences.
His presence alone makes the game appealing.
But 10th-seeded Cincinnati is an excellent defensive team that has weathered the rigors of a tough conference. None of the Big East's top three scorers—Providence's Bryce Cotton, St. John's D'Angelo Harmon and Louisville's Russ Smith—scored 20 points or more against the Bearcats.
Can McDermott carry the Bluejays past another rugged defensive team from a power conference?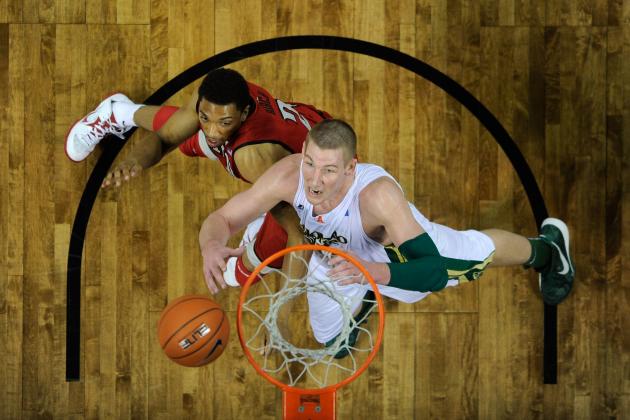 Jeff Bottari/Getty Images

The game between No. 8 seed Colorado State and No. 9 seed Missouri is a tossup that represents a clash of styles and has some distinctive allure.
The Rams have received little attention despite finishing second in the Mountain West Conference standings ahead of UNLV and San Diego State. They feature underpublicized big man Colton Iverson, who could leap into the public's consciousness with a big game against the Tigers.
Meanwhile, the erratic Tigers can be spectacular at times and awful at others, much like their point guard, Phil Pressey.
While the Rams are an excellent rebounding team under first-year coach Larry Eustachy, Missouri relies on its talent to get the ball up and down the court. The Tigers need to win to erase the taste of last year's opening-round loss to Norfolk State, when Missouri was seeded No. 2.
Besides matching teams seeded eighth and ninth, the game features teams with intriguing resumes.
Villanova has wins over Louisville, Georgetown, Marquette and Syracuse, but finished only 10-8 in the Big East Conference.
North Carolina lost by 18 points to Texas, by 24 to Indiana and by 26 to Miami. But the Tar Heels have played much better since going to a smaller lineup, winning eight of their final 10 games and losing only to Duke and Miami.
The Tar Heels have the talent to be one of the surprise teams in the tournament, but they remain an uncertain commodity at this point.
A North Carolina victory would lead to a matchup against Kansas, where Roy Williams once coached. But that is a must-see discussion for another day.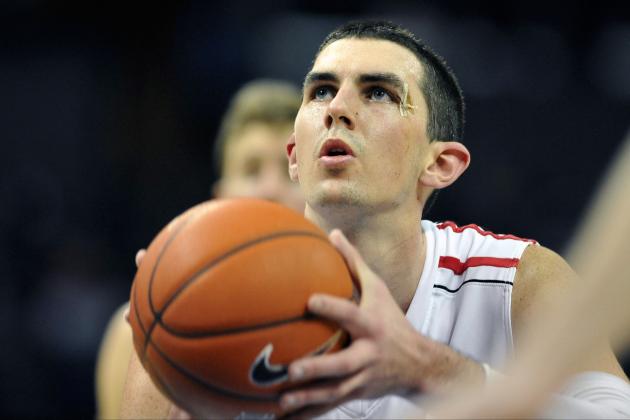 Lance King/Getty Images

No. 14 seed Davidson doesn't have anyone like Stephen Curry on its roster, but it does have 6'10" Jake Cohen, a two-time Southern Conference Player of the Year who gives the Wildcats a shot at an upset.
Marquette, the No. 3 seed in the East, shared the regular-season Big East title and has a star of its own in Vander Blue. However, the Golden Eagles don't score a lot of points, and their big men may have trouble defending Cohen on the perimeter.
Davidson has faced Duke and Gonzaga this season, so it won't be intimidated, and it owns the longest active winning streak in the country at 17 in a row.
UCLA was unpredictable before Jordan Adams was lost for the season with a broken foot. Now it's impossible to know what to expect from the Bruins, who had depth issues before losing Adams.
UCLA's talent level and No. 6 seed suggest they should be favored over No. 11 seed Minnesota, but a look at the matchup suggests something else.
The Bruins are a poor rebounding team and haven't fared well against physical teams that prevent them from utilizing their free-wheeling style. The Gophers can be bruisers and are among the nation's leaders in rebounding margin.
Future NBA players Shabazz Muhammad and Kyle Anderson as well as efficient point guard Larry Drew II have the skills to carry UCLA through several rounds. But this matchup seems to favor Minnesota.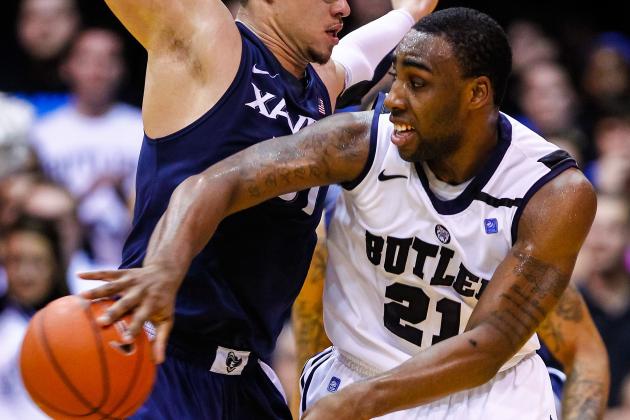 Michael Hickey/Getty Images

Butler occupied the role of popular underdog when it got to the national finals in 2010 and 2011. But this year, the sixth-seeded Bulldogs play the heavies against 11th-seeded Bucknell, an underrated Patriot League team that boasts one of the nation's best big men.
The Bison's 6'11" Mike Muscala is projected as an early second-round NBA draft pick by NBADraft.net and DraftExpress.com. He could create problems for the Bulldogs.
Don't forget that it was a Patriot League team featuring a future NBA draft pick that pulled off one of the biggest upsets last year, when Lehigh and C.J. McCollum eliminated Duke.
Butler has wins this season over two teams seeded No. 1 in the NCAA tournament (Indiana and Gonzaga). However, a different kind of pressure is applied when you're expected to win an early-round game in a single-elimination format.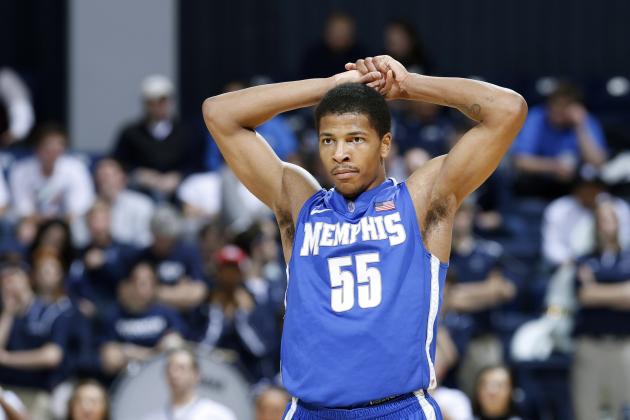 Joe Robbins/Getty Images

Whichever 11th-seeded team No. 6 seed Memphis faces in its opener will provide an intriguing matchup and a potential upset.
If St. Mary's beats Middle Tennessee in its First Four game, an interesting point guard duel between the Gaels' Matthew Dellavedova and Memphis' Joe Jackson would take center stage.
If Middle Tennessee is Memphis' opponent, you have the makings of a Cinderella story similar to what Virginia Commonwealth accomplished while reaching the Final Four in 2011. Much like VCU two years ago, Middle Tennessee made the field as an at-large team from a small conference, much to the disappointment of some teams from power conferences.
Meanwhile, nobody knows how good Memphis is even though it has 30 wins and went 24-1 over its last 25 games.
Its competition in Conference USA was as suspect as St. Mary's competition in the West Coast Conference and Middle Tennessee's competition in the Sun Belt.
No. 11 seed Belmont has become the chic pick to pull off an upset or two in the NCAA tournament and sixth-seeded Arizona could be the perfect victim.
The Bruins don't get much attention in the Ohio Valley Conference, but they are an excellent three-point shooting team with a guard (Ian Clark) capable of becoming a postseason star.
Meanwhile, Arizona's defense against the three-point shot has been poor, ranking 276th in the country in three-point percentage defense, according to NCAA.com
The Wildcats were just 5-5 over their final 10 games and aren't the same team they were when they were ranked No. 3 in the country with a 15-0 record, including wins over Miami and Florida.
The Wisconsin-Mississippi game has virtually every element needed for basketball intrigue.
The upset potential is there, with 12th-seeded Mississippi being a hot team coming off a victory over Florida, who crushed Wisconsin earlier in the season.
The contrast in styles adds to the game's allure. Wisconsin, the No. 5 seed, plays a disciplined, error-free brand of ball that grinds teams into submission; Mississippi is an erratic team that makes lots of big plays and many mistakes while wearing its emotions on its sleeves.
Finally, there is the polarizing presence of Mississippi guard Marshall Henderson. He not only provides entertainment value with his flamboyance and cockiness, but he personifies the difference between the two teams. He averages 20.1 points for a team that is among the nation's leaders in scoring, while Wisconsin has no stars and relies on keeping the score down.
Henderson's on-court personality probably would not play well in Bo Ryan's staid system.
The delicious point guard matchup between Michigan's Trey Burke and South Dakota State's Nate Wolters is the definition of must-see competition.
Burke was the player of the year in the Big Ten, widely considered the best conference in the country and the recipient of seemingly endless national exposure.
Wolters scored 53 points in a game this season and was player of the year in the Summit League, a lesser conference that receives little national attention. Many are aware of Wolters' amazing statistics (22.7 points, 5.6 assists, 5.8 rebounds), but few have seen him play. Watching him go against a national player of the year candidate like Burke will answer a lot of questions about both.
Whether the 13th-seeded Jackrabbits can hang with No. 4 seed Michigan is debatable. However, the Wolverines are just 6-6 in their last 12 games.
Last year, Wolters and South Dakota State gave Baylor a scare in its opening NCAA tournament game before falling 68-60.
Make your picks for the 2013 NCAA Tournament here with the Bracket Challenge Game.