GSP vs. Diaz: Potential Opponents for GSP's Title Going Forward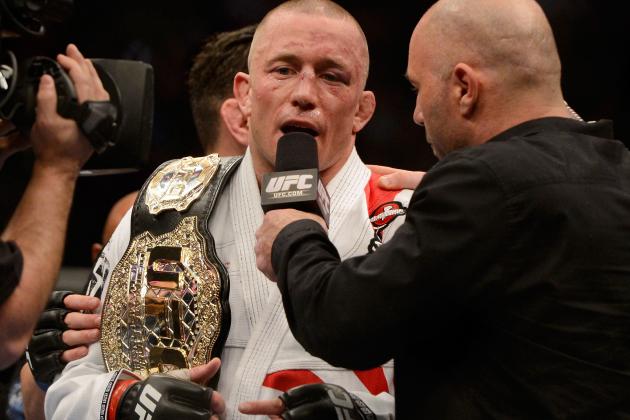 Eric Bolte-USA TODAY Sports

Well, he did it. Not that many expected him to lose, but on Saturday night in Montreal, Georges St-Pierre defeated Nick Diaz in decisive fashion to retain his UFC welterweight title.
The fight was more or less exactly as expected, with St-Pierre using ground control and wrestling to pull away early before he used calculated striking to round out his set of 50-45s on the scorecards.
Now the attention moves to whom will be next for the longtime champion. St-Pierre will have gone six years without a loss by the time he returns in the Octagon for his next fight.
The following fighters deserve the most attention as his next opponent.
Begin Slideshow

»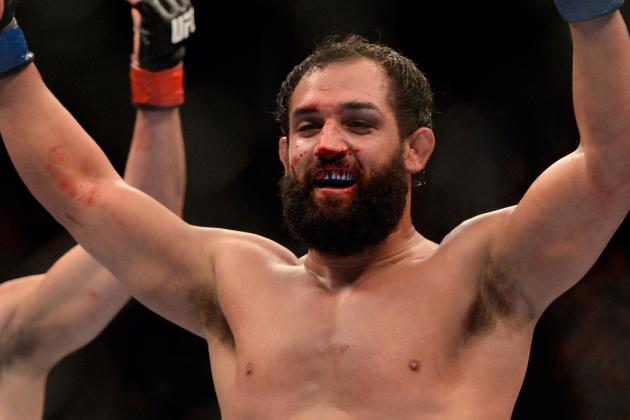 Eric Bolte-USA TODAY Sports

It's about time. The good ol' boy who has spent the past few years of his life nearly beheading most of the best welterweights in the world is finally going to get his chance at St-Pierre.
Hendricks looked decent if unspectacular in putting on an epic fight with Carlos Condit at UFC 158, but he did enough to win in the eyes of the judges.
He'll need to be better equipped in the standup game than he was on Saturday night. Relying on a lunging hook repeatedly will plant him firmly on his back against the champion—and he won't be able to fall back on easy takedowns like he did against Condit.
This is the fight he wanted. Now he finally has it.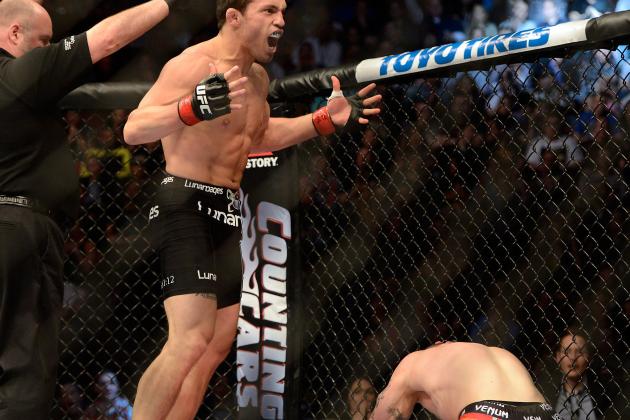 Eric Bolte-USA TODAY Sports

If there's a new face for St-Pierre to consider in the title mix, it could be Ellenberger. He's been quietly smashing people for a few years now and has wins over guys like Jake Shields and now Nate Marquardt.
What would really help him would be a big win over a true Top-Five guy, since he's beaten the biggest names when they were on the way down the rankings. A rematch from his close loss to Carlos Condit might make sense, or a shot at Rory MacDonald to test his mettle before facing St-Pierre.
Regardless, he's entering his prime and is close to getting a crack at the title.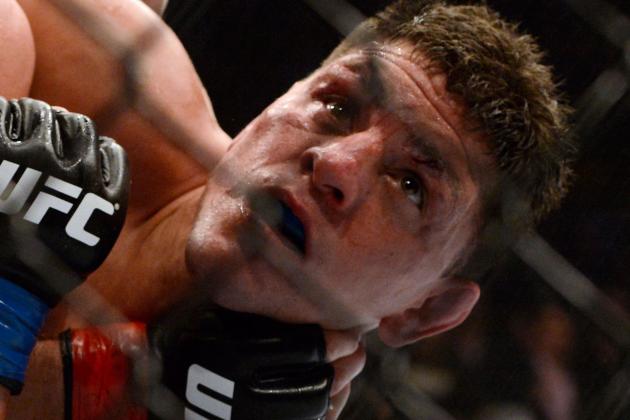 Eric Bolte-USA TODAY Sports

Wait, what?
Didn't we just see this?
Yes, we did. And it wasn't even close. St-Pierre controlled the action from start to finish and was never in trouble at any point. Plus, Diaz kind of retired at the end of the fight.
Or did he?
Diaz hit up the post-fight press conference with a fury that was become customary last week, preaching his gospel on a host of topics—not the least of which was his desire to fight St-Pierre again, who "hits like a woman."
He might need to take a few fights to work his way back—something he said he wasn't keen to do—but as long as people want to see and hear him, he'll be in the mix.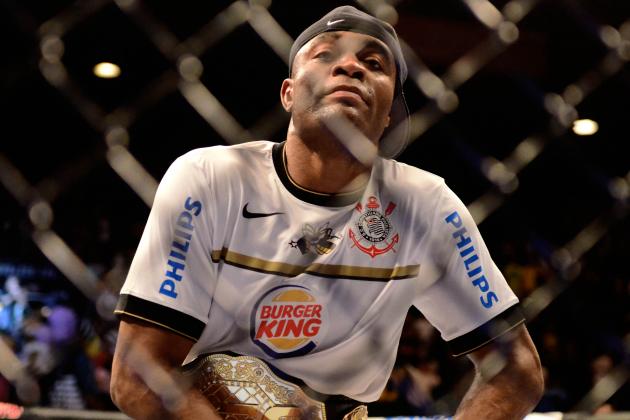 Mark J. Rebilas-USA TODAY Sports

Sometimes, if you want something, you've got to go and get it. In the case of Anderson Silva, he might have to get Georges St-Pierre, if he wants him.
And he's said he's willing to.
GSP has been lukewarm on a superfight with Silva, claiming that putting on the weight would be troublesome for him and then citing his knee injury as something that would need to be overcome before he could take the fight.
Silva, for his part, hasn't said much other than that he wants the fight. Recently, he's even said he could do it at 170 lbs. If that happened, it could be the best of all time who's next in line.