New York Knicks vs. Los Angeles Clippers: Live Score, Results and Highlights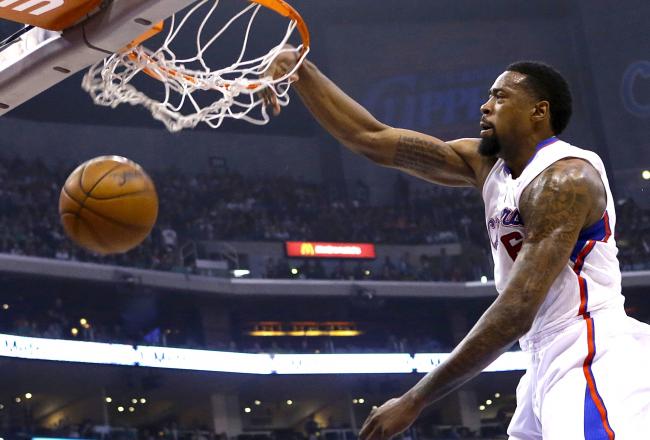 That's all she wrote folks. The L.A. Clippers toyed with the New York Knicks on route to a 93-80 victory.
The superstar-less Knicks were outclassed, outmatched and overpowered from the tip, as evidenced by their atrocious 35.8 percent shooting from the floor.
J.R. Smith was the main culprit in lowering the Knicks efficiency, with a 4-of-20 shooting performance on the afternoon.
It wasn't always pretty for the Clippers but Blake Griffin grabbed a double double with 12 points and 12 rebounds, and Chris Paul added 20 points, eight assists and four rebounds.
One thing is very clear, and that is that the Knicks need Carmelo Anthony and Tyson Chandler back sooner than later.
Chandler's presence in the paint would've been a real difference maker, with the Clippers scoring 40 points in the paint, compared to the Knicks measly 20 points.
The Knicks have a tough turnaround with a road game Monday against the Utah Jazz. They'll be hoping that one of their two injured superstars—Chandler or Carmelo—will be able to suit back up, because without them the Knicks are going to keep falling down the Eastern Conference playoff ladder.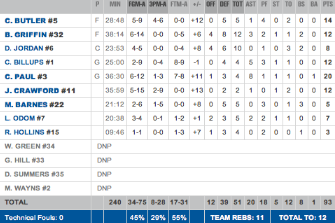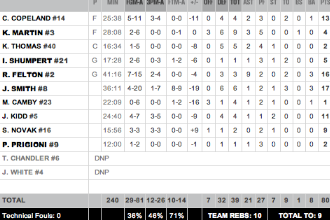 Box Scores courtesy of NBA.com
Final: Clippers 93, Knicks 80. New York now just 1/2 game ahead of Brooklyn in Atlantic Division.

— The NBA on ESPN (@ESPNNBA) March 17, 2013
That miss puts J.R. Smith at 4-of-18 from the field. I'd usually blast him for poor shooting, but no one else on the Knicks would've put up better shots.
Clippers 90, Knicks 80—54.8 remaining in the 4th quarter
It's single digits here thanks to a pair of J.R. Smith free throws.
Clippers 89, Knicks 80—1:59 remaining in the 4th quarter
The Knicks just won't completely go away. I mean this one's over, but the Knicks keep fighting.
Clippers 89, Knicks 78—2:15 remaining in the 4th quarter
The Clippers are playing unbelievably lazy basketball right now.
It's almost like they don't think the Knicks could score 13 points to tie this thing up, even if they didn't play any defense for the rest of the game.
Clippers 87, Knicks 74—3:50 remaining in the 4th quarter
James White doesn't deserve to start for the Knicks. He also doesn't deserve to not get 4th quarter time in a game like this. #knicks

— Steve Popper (@StevePopper) March 17, 2013
It seems like the Clippers are the dunk of the week every single week now.
The dunk you'll be talking about this week (trust me), courtesy of the Clippers. Again. on.nba.com/ZjYAQ0

— Rachel Nichols (@Rachel__Nichols) March 17, 2013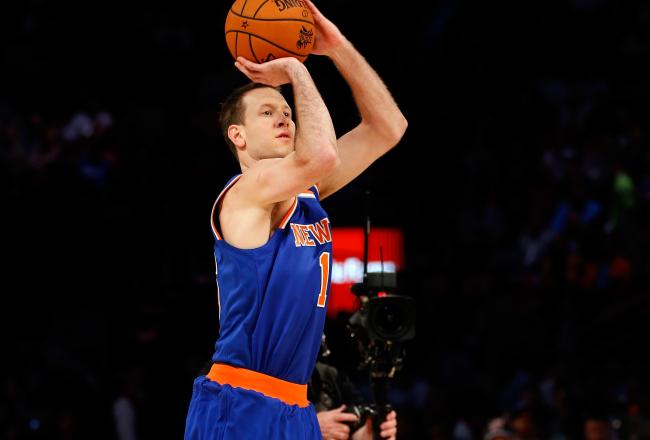 Steve Novak just drilled a 35-foot three ball, giving him his second of the game.
I always forget that he's 6'10''. There's no reason why he shouldn't be a much, much better and more versatile player.
Clippers 81, Knicks 65—7:33 remaining in the 4th quarter
It figured this game would have some old man-game moves. Chauncey Billups just baited Copeland into a shooting foul, Sam Cassell style

— J.A. Adande (@jadande) March 17, 2013
The Clippers, with 11 turnovers and just 29.2 percent shooting from beyond the arc, haven't had a great game. The Knicks have just had a terrible one.
Clippers 79, Knicks 62—8:30 remaining in the 4th quarter
J.R. Smith is having one of the worst shooting games of the season, and he still has 15 points. That's how bad the Knicks are today.
Clippers 76, Knicks 60—10:45 remaining in the 4th quarter
Just like that, with a J.R. Smith four-point play, the Knicks cut the Clippers' lead to 12.
Chris Paul with 17 points, 8 assists and 4 rebounds
J.R. Smith with 15 points, on 21.4 percent shooting
Clippers 72, Knicks 60—end of the 3rd quarter
Chris Copeland (10), Jason Kidd (11) and J.R. Smith (11) have 32 of the Knicks' 53 points.
Clippers 72, Knicks 53—1:17 remaining in the 3rd quarter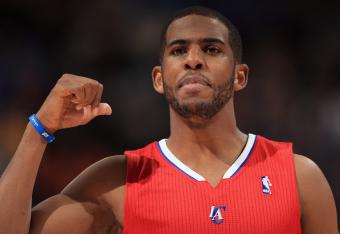 People should probably start leaving Chris Paul wide open, because he misses more shots when he's wide open. The dude is deadly with a hand in his face.
Clippers 72, Knicks 53—1:17 remaining in the 3rd quarter
Kidd, Camby, Thomas, Wallace, Martin, Prigioni:a combined 225 years old. The United States: 237 years old. #OldKnicks.

— Jim Brady (@jimbradysp) March 17, 2013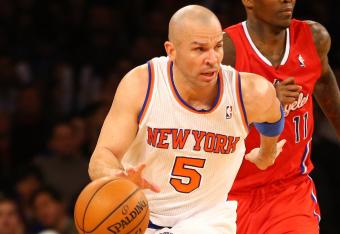 Jason Kidd just knocked down three three-pointers in about two minutes. Unfortunately he's getting out-performed by Blake Griffin's repetitive slams.
Clippers 67, Knicks 53—2:50 remaining in the 3rd quarter
The Knicks just need to start jacking up three pointers. It's that kind of a game today, nothing else is falling for New York.
Clippers 62, Knicks 47—4:35 remaining in the 3rd quarter
HUGE alley-oop from Chris Paul to Blake Griffin wakes this quiet STAPLES CENTER crowd up.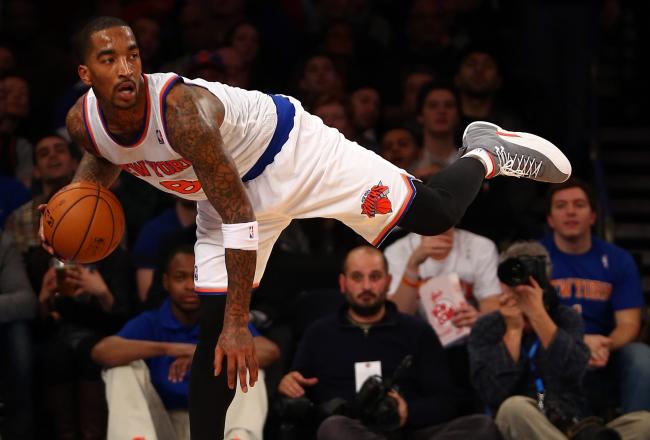 The Knicks are down 13 and J.R. Smith is nowhere to be found. The Knicks need some erratic scoring. Mike Woodson needs to get him into this one.
Clippers 57, Knicks 44—5:52 remaining in the 3rd quarter
Clippers stretching out the lead. Knicks just stretching, because that's what old people do for exercise: calisthenics

— J.A. Adande (@jadande) March 17, 2013
This article is
What is the duplicate article?
Why is this article offensive?
Where is this article plagiarized from?
Why is this article poorly edited?