Ranking Washington Redskins' Best Remaining Free-Agent Options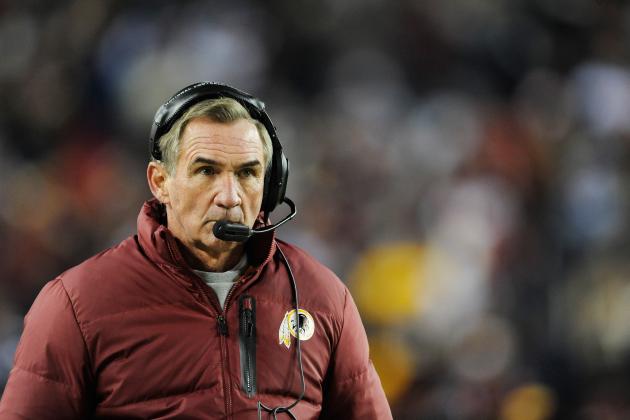 Patrick McDermott/Getty Images

After an impressive second half run to the division crown and a playoff berth, there is a positive buzz surrounding the Washington Redskins. For the first time in what seems like forever, there are a lot of reasons for free agents to want to go to Washington beyond just money.
The universe (and the NFL), cruel sense of irony and all, stripped the Redskins of $18 million in cap space this offseason, removing them from contention in regard to the big free-agent prizes the market had to offer.
Now that the so-called frenzy is done, and all the top players are signed, Washington must find a way to fill a few of their holes with the scraps that remain on the market.
Here are some of the best remaining free-agent options for the Redskins this offseason.
Begin Slideshow

»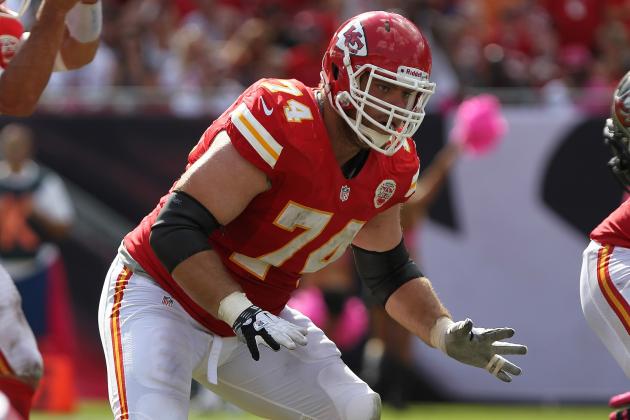 Kim Klement-USA TODAY Sports

The right tackle position was easily the weakest part of the Washington Redskins' offensive line. Jammal Brown never saw the field, and neither Tyler Polumbus nor Jordan Black instilled much confidence in being long-term solutions.
Signing Tony Pashos and Jeremy Trueblood have done little to ease those concerns, as both are seen as stopgap signings.
Barring the team drafting a right tackle with either of their first two picks, Washington could do a lot worse than Eric Winston to fill the void.
He was inexplicably cut by the Kansas City Chiefs despite starting every game since 2007, but his ability and potential to start for another four years could put his asking price above the Redskins' reach.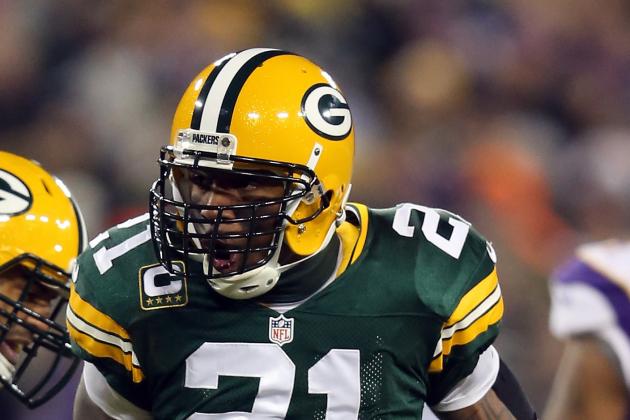 Andy Lyons/Getty Images

He'll be 37 when the season starts, and would cost a pretty penny, but the sheer playmaking ability and experience Charles Woodson would bring to the Redskins defense is invaluable.
However intriguing Woodson may be, he is at a point in his career where he wants to play for championships.The Redskins made the playoffs last year, but still have a long way to go to reach the Super Bowl.
Consider it more of a desire to add a future Hall of Famer to a defense in need of serious help in the secondary. He's tied for 19th all time with 55 interceptions and second all time with 11 interceptions returned for touchdowns.
Even at his age, Woodson is a better safety than anyone the Redskins fielded last season.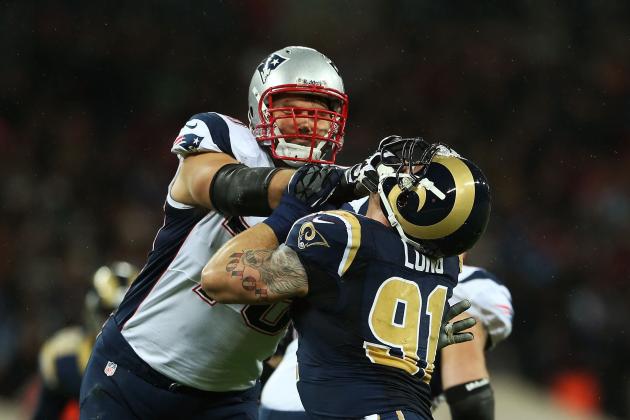 Scott Heavey/Getty Images

Sebastian Vollmer, by some miracle, remains unsigned. However, the market for tackles this offseason has driven his price up significantly. Jake Long got $36 million from St. Louis, Sam Baker got $41.5 million from Atlanta, Will Beatty got $38.75 from New York and Jermon Bushrod got $36 million from Chicago.
Unless the NFL suddenly gives the Redskins a spare $18 million, Vollmer is likely out of their price range.
Stranger things have happened, however, and perhaps there is something in the 12 starts he missed over the last two seasons that might bring his price down, but even then, it would require fancy financial footwork—more of what got them into the cap mess—for Washington to sign him.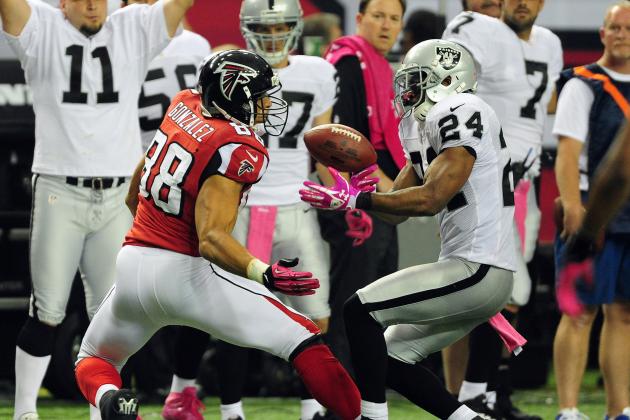 Scott Cunningham/Getty Images

Michael Huff is an interesting free agent. He's not considered one of the top talents of the class, but he's versatile and young enough to be at least a contributor for the next four or five years.
With the Redskins desperate for help at either safety spot and corner in a pinch, Huff would be a welcome addition.
Huff isn't stellar in any aspect of the game, but he's consistent and would be an instant improvement over Madieu Williams. Depending on what the Redskins do in the draft, or how they handle Tanard Jackson, Huff might just be a smart signing.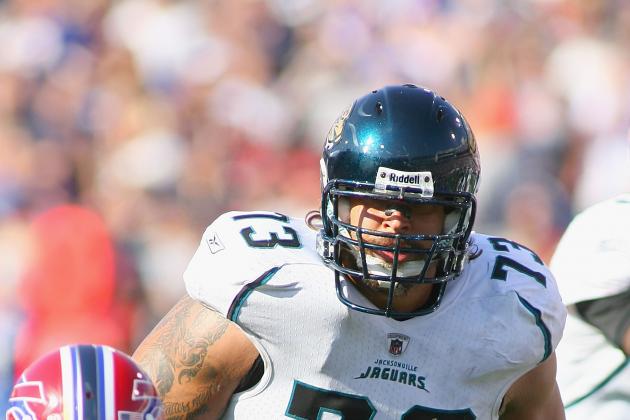 Rick Stewart/Getty Images

Even with Kory Lichtensteiger re-signed as the starting right guard, it would be nice to have some depth at the position. Josh LeRibeus and Adam Gettis are still young, with LeRibeus possibly being more than a backup.
No one will ever lament having too much competition or depth along the offensive line.
For a unit that started the same five linemen for most of the season, there is still a need to improve. Eben Britton may not be the best guard in the league, but he's young, and Mike Shanahan has a way of getting the most out of his linemen.
Britton's disappointing career can also be chalked up to being a member of the Jacksonville Jaguars, which has a way of degrading quality players.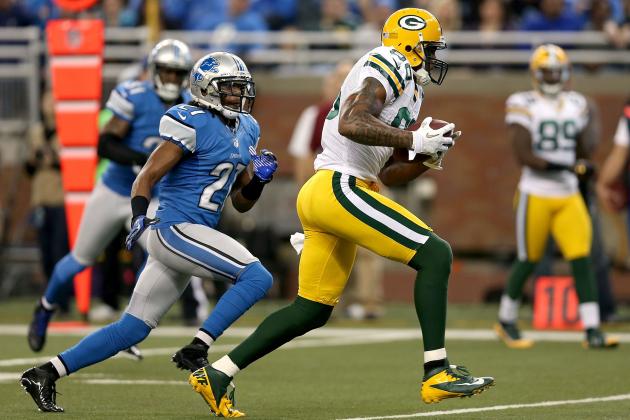 Matthew Stockman/Getty Images

Washington's secondary is in shambles, lacking depth and talent, and is short one starting corner since the release of DeAngelo Hall. Jacob Lacey is young and showed great improvement with the Detroit Lions last season, particularly in a nickel role.
He has good size and good ball skills, tallying six interceptions and two touchdowns in his four-year career.
An undrafted free agent out of Oklahoma State, Lacey has averaged nine starts a year, but finished last season on the injured reserve with a dislocated knee and suffered a concussion while working through a foot injury.
One season hardly proves he is an injury concern, but it could make him cheaper to sign, and Lacey's best years may be ahead of him.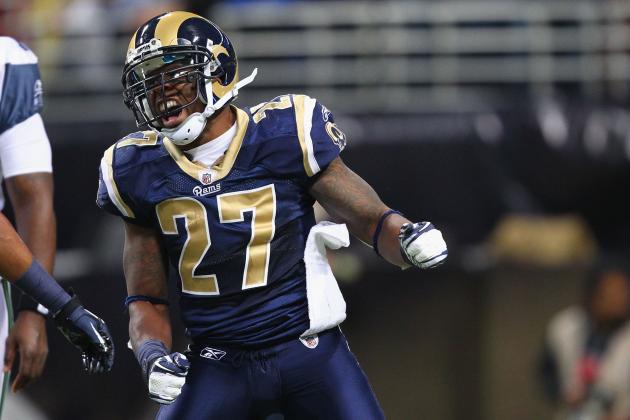 Dilip Vishwanat/Getty Images

Brandon Meriweather was projected to be the opening day starter at strong safety for the Redskins, but injuries limited him to just one-half of one game of the 2012-13 season. However impressive his seven tackles and one interception were on that day, it wasn't the type of season the Redskins expected from him.
Quintin Mikell will be 33 when the season begins, but has become a reliable contributor at strong safety—most recently for the St. Louis Rams.
What Mikell excels at—and Washington's defense could use—is run support. He has missed just one game in the last five seasons, while racking up 363 tackles in that span. Mikell is also good for a couple of interceptions and a sack or two when playing close to the line of scrimmage.
Experience and consistency is Mikell's appeal, and the Redskins could take solace in having reliable depth in their secondary.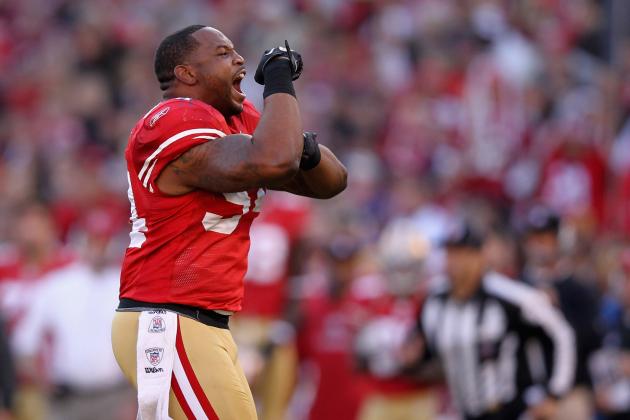 Ezra Shaw/Getty Images

With London Fletcher mulling retirement and Lorenzo Alexander signing with the Arizona Cardinals, the Washington Redskins could have a problem at inside linebacker. Larry Grant didn't do much last season, but in 2011, when Patrick Willis went down for three games, Grant stepped in and tallied 23 tackles, a sack and a fumble recovery.
Grant may be 28, but his experience playing behind one of the best young linebackers, as well as with the 3-4 scheme, would be tremendous assets for a Redskins team that may soon be without their field and locker room general.
Depth, experience, and above all, price, would drive Washington to ink Grant to a modest deal to fill the hole if Fletcher hangs them up this offseason.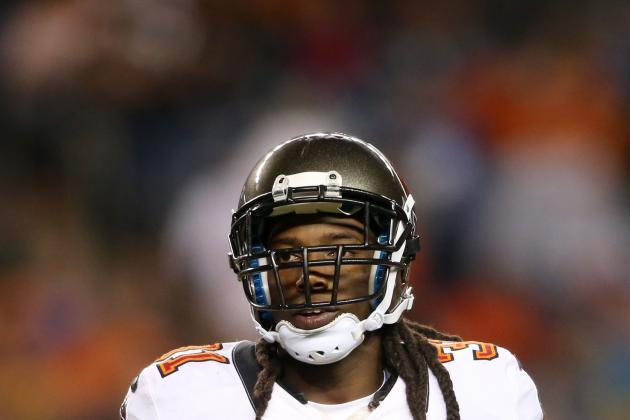 Chris Humphreys-USA TODAY Sports

Maybe Raheem Morris can swing some more of his clout around and entice Tampa Bay Buccaneers corner E.J. Biggers to Washington. Biggers is young and has 24 starts under his belt, and beggars can't be choosers when it comes to talent in the secondary.
Biggers isn't a top-tier talent, but the Redskins could sign him for cheap and either develop him into a quality starter, or solid depth.
Since Biggers hasn't generated a ton of interest on the open market, it is likely that he'll return to Tampa Bay, but if the Redskins could swoop in and add him to their roster, they're pitiful secondary would be better for it.