Picking One Player to Build a Football Team Around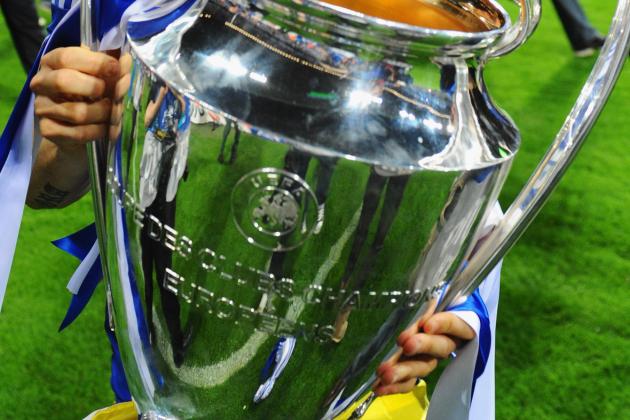 Mike Hewitt/Getty Images

It sounds like an easy assignment, but it's anything but.
Here's the scenario: you are the manager of a newly formed football club and you can pick one player—any player, but only one—around whom to build your team.
Let that roll around in your head for a moment.
There are reasonable arguments to be made for a handful of world-class players of various positions. A natural goalscorer is always nice to have, but then again a creative midfielder turns most of his teammates into weapons. And what about top goalkeeper or stud defender? Your club won't get very far if it leaks goals.
In the following slides I have laid out some of the traits I considered in making my selection. Hopefully they'll explain why I chose the player I did. In the second-to-last slide I reveal the position of the player, and in the final slide I divulge who he is.
Let's get to it.
Begin Slideshow

»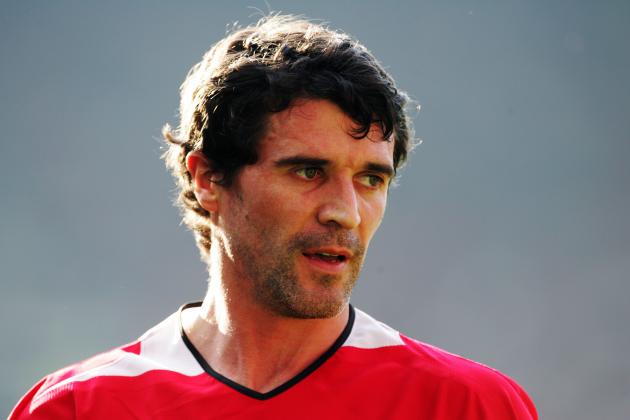 Laurence Griffiths/Getty Images
Roy Keane was a legendary leader for Manchester United.
It won't do much good if the player you're building an entire team around can't wear the armband.
When constructing a team from scratch, you have to assume most of the players will have never played together before, and they'll require a stabilizing influence to smooth the transition from awkward introductions to effective football.
Therefore, I've selected a player supremely confident in his own abilities, widely respected as one of the best at his position and an individual his managers for both club and country have trusted with a leadership role.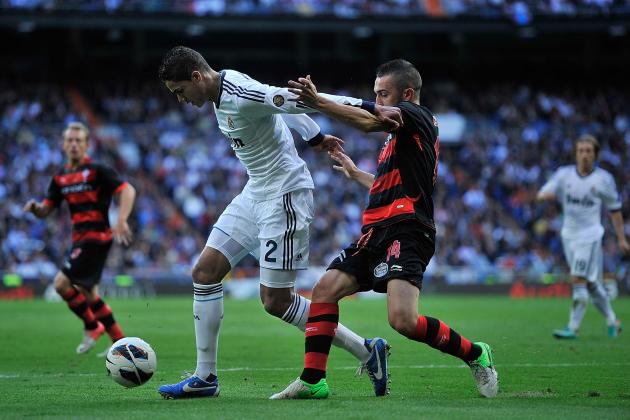 Gonzalo Arroyo Moreno/Getty Images
In three or four years' time, Raphael Varane will be considered a player worthy of building a team around.
If age were of no consequence in this exercise I'd be picking Rio Ferdinand, but he'd only be able to give me 25-30 matches a year and for maybe just one or two more seasons.
If a chairman is entrusting you with a significant sum of money to use for acquiring a player around whom to build a team—his team—that player had better be in the prime of his career and still have at leave five years of top-level football left in him.
Ideally, he will also have won things at his previous clubs. There is no substitute for a winning mentality. If I was overlooking experience and considering only physical ability, I'd be after Raphael Varane, or someone of his ilk.
At this point I'm sure you're beginning to sense the direction in which I'm headed.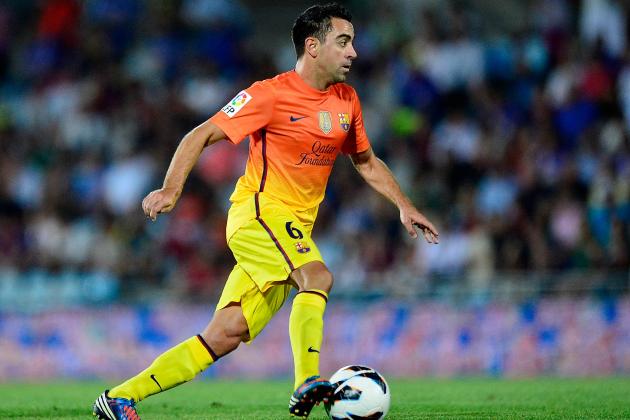 Gonzalo Arroyo Moreno/Getty Images
Xavi's passes are efficient, moving play along yet minimizing risk.
The player around who I am building a team will not misplace his first pass; he will not concede possession in his first act after receiving the ball. Rather, he will keep the time he spends on the ball to an absolute minimum, finding a teammate with his first effort or scampering up the field, whatever the situation requires.
Think of Xavi and Andres Iniesta at Barcelona.
Neither of them are much known for giving the ball away. Quite the contrary. It's because of Xavi and Iniesta that Barcelona's possession-oriented football has become an identity, that tiki-taka has become synonymous with an entire generation of Barcelona players.
They never spend more time on the ball than is absolutely necessary. Their movements are efficient and minimize risk. I'm looking for similar attributes in my player.
Ryan Pierse/Getty Images
Ronaldinho dominated the left-hand side of the park during his time at Barcelona.
It should go without saying that any player around whom a team is built dominates his position to an extent that his teammates don't have to worry about that patch of the pitch. They're free to concentrate on their own responsibilities.
When Ronaldinho was enjoying his best years at Barcelona, he so controlled the left side of the park that it was almost as impossible for the opposition attack to get any joy down that side as it was for defenders to contain his movements. He dominated so much real estate that his teammates were able to overwhelm their opponents in other areas of the field.
I want my player to be so imperious in his role that his teammates are already thinking ahead to their own assignments, taking for granted that he won't put a foot wrong in his position.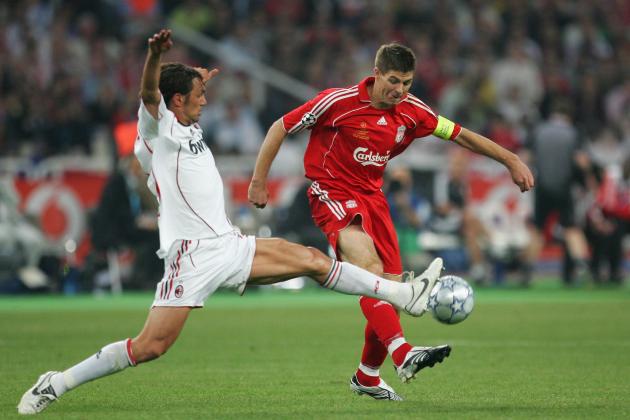 Laurence Griffiths/Getty Images
Paolo Maldini, shown here tackling Steven Gerrard in the 2007 Champions League final, was one of world football's best defenders for parts of three decades.
You've probably guessed by now that the player around whom I will build my football team will be a central defender.
As described in the previous slides, he will lead from the back, be in the prime of his career and yet have won a few trophies, play a faultless first ball and operate as a colossus in front of his own goal.
While natural goalscorers and creative midfielders are also necessary to any winning team, they have to get the ball before they can work their magic. And they won't get the ball unless it is played to them accurately, without sacrificing defensive integrity.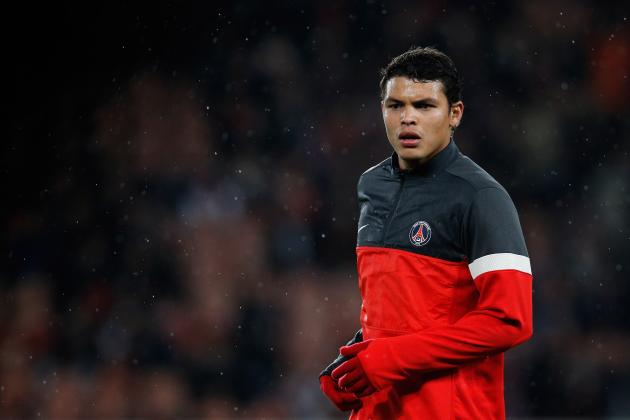 Dean Mouhtaropoulos/Getty Images
PSG have build their own fantasy football team around Thiago Silva.
At 28 years of age, Thiago Silva is still in the early years of his prime and can be expected to play at an extremely high level for another five or six.
He is also a decorated footballer, having won the Copa do Brasil with Fluminense in 2007 and the Scudetto with AC Milan in 2011—the same year in which he was awarded the Serie A Defender of the Year gong and named to the UEFA Team of the Year, as he was again in 2012.
A natural leader, he has previously captained Brazil and currently wears the armband at Ligue 1 leaders Paris Saint-Germain. And as far as his athletic abilities are concerned, few defenders play as fine a first pass as Thiago Silva, and few keep as tidy a back line.
In a way, my selection has already been vindicated.
Paris Saint-Germain recently built a fantasy football team from scratch and, like me, they chose Thiago Silva as the player to build it around.