Baseball Memorabilia Super Fans Wish They Had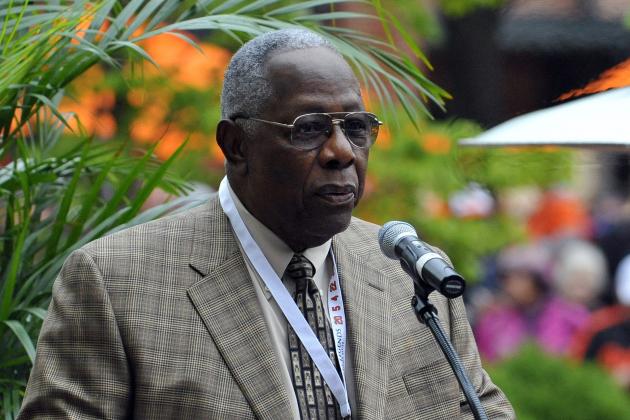 Joy R. Absalon-USA TODAY Sports
Who wouldn't want the ball that Hank Aaron hit over the fence to break the all-time home run record?
Ever wanted a piece of baseball history that you just couldn't get your hands on?
All super fans should know what I'm talking about—the game-winning home run that a random person in the stands caught; the record-breaking play that went straight to the Hall of Fame; that strange, yet interesting, piece of memorabilia that people would talk about behind your back if they knew you held it.
There's always going to be something that's either impossible to buy—like a bat in Cooperstown—or something that you can't put a price on—like a World Series-clinching baseball. But that doesn't mean a super fan can't dream, right?
Here are a few things that aren't that obtainable, yet are still desirable to super fans across baseball.
Begin Slideshow

»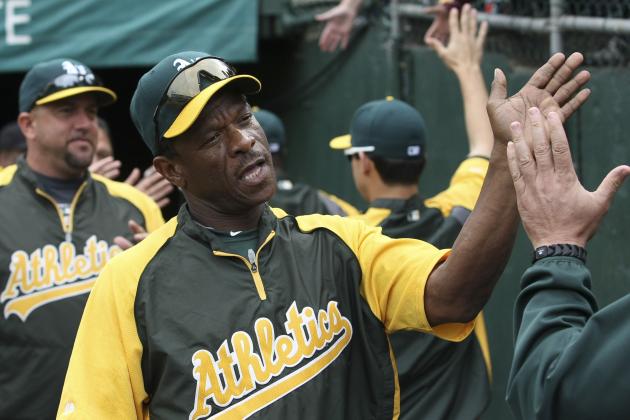 Kelley L Cox-USA TODAY Sports

On May 1, 1991, Rickey Henderson of the Oakland Athletics became baseball's all-time leader in stolen bases with the 939th successful swipe of his career.
With New York Yankees pitcher Tim Leary on the mound, Henderson took from second base for third base, looking for his third steal of the season and one that would make history. The throw down the line from catcher Matt Nokes was late and Henderson was safe.
Henderson rose to his feet and lifted the third base bag over his head in celebration, taking in the moment knowing that he just broke Lou Brock's record. The Athletics outfielder still holds the all-time record, finishing his career with more than 1,400 stolen bases.
If you're looking to purchase the infamous third base bag, you're not going to have much luck. Look at it all you want in Cooperstown, but if you try to bring it home, expect for some men with badges to show up at your door.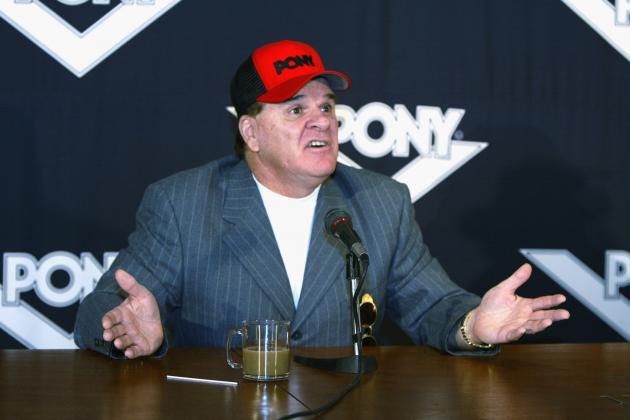 Jeff Gross/Getty Images

Pete Rose is one of the most controversial players to ever play the game of baseball after it was found that he had bet on games, resulting his being banned by Major League Baseball for life.
I can guarantee that Rose didn't grow up hoping to get banned from anything, better yet the game that he was so great at playing. On one hand, he has more hits than anyone in the history of the game. On the other hand, he bet on the game when he clearly knew that was against the rules.
"I bet on my team every night," said Rose in a 2007 interview on ESPN Radio (h/t ESPN). "I made a big mistake. It's my fault, it's nobody else's fault."
If you don't believe that Rose bet on baseball, let me show you some evidence. Baseball-Almanac has physical evidence (shown in pictures) of Rose's betting slips. How cool would it be to get your hands on one of those? These are the things that have kept one of baseball's best players ever out of the place where the best are honored in Cooperstown.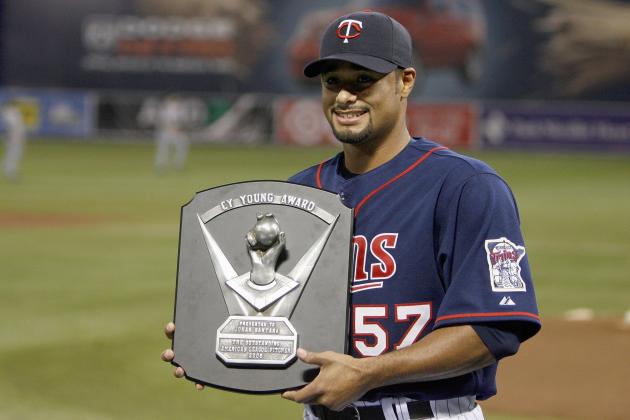 Scott A. Schneider/Getty Images

Only a handful of players have awards named after them. Cy Young just happens to be one of those baseball immortals, with the Cy Young Award handed out to the top pitcher in each league every year.
Young is obviously one of the best players to ever take the rubber. In six of his 22 seasons as a major leaguer, he finished with an ERA of fewer than 2.00 and threw at least 400 innings five times. Justin Verlander led baseball with 238.1 innings last season. Throwing 250 innings in this day and age is unheard of. Imagine 400?
But that's not the most impressive part of Young's resume. It's that he has won more than 500 games over the course of his career. His 500th came back on July 23, 1910 against Washington. The story was published in the New York Times. No other pitcher in history has more than 420 wins and that record will likely never be broken.
Want the ball Young used to set his historic mark? I'll wish you all of the luck in the world trying to get it because you're definitely going to need it.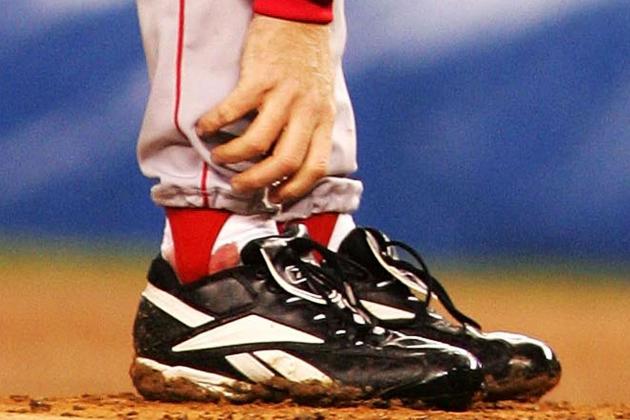 Al Bello/Getty Images

Unless your name is Pete Siegal, you probably don't own a bloody sock worn by a pitcher during one of the most important games in postseason history.
With the Boston Red Sox trailing, 3-2, to the New York Yankees in the 2004 American League Championship Series, Curt Schilling took the mound in a must-win Game 6. Schilling had been suffering from ankle issues previously in the playoffs and underwent minor surgery before taking the field for Boston.
Throughout Schilling's outing, it became apparent that his ankle was bleeding through his sanitary hose. As the night went on, the spot on his sock got bigger and bigger, drawing the attention of fans everywhere. Schilling pitched seven innings, allowed one earned run, won the game and well, the rest is history.
Schilling's sock was stored in the Baseball Hall of Fame until recently when it was auctioned off. Siegal was the lucky winner, purchasing it for $92,613, according to Laura Ly of CNN. It's probably the most expensive sock in the world, to say the least.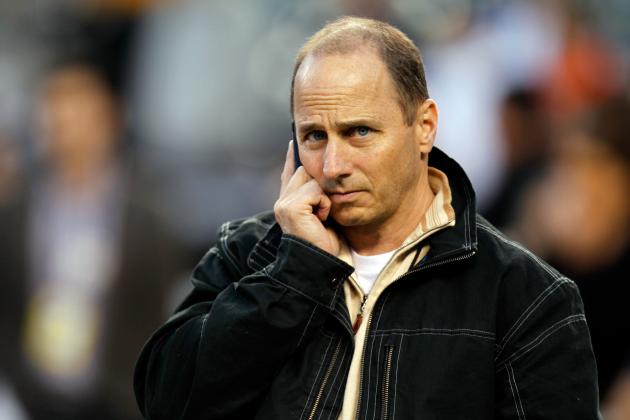 Gregory Shamus/Getty Images

So technically, Brian Cashman is the one who has all of the New York Yankees' money, but he is also the one who makes the decisions on who to pay and how much to pay them.
Cashman has been considered to be one of the most free-spending general managers in baseball. If he thinks that a player is going to give the Bronx Bombers a better chance at winning a World Series, he's going to do what it takes to land that player. It doesn't matter the price and rarely will Cashman lose out on a player he wants.
As David Waldstein of the New York Times writes, Cashman has been trying to restrain himself recently in order to avoid the 2014 luxury tax mark of $189 million. The Yankees still, however, have had Opening Day payrolls of at least $200 million the past five seasons and are expected to start the 2013 season with a similar figure.
If you had full access to Cashman's checkbook, you could get pretty much whatever you wanted. What's better than that?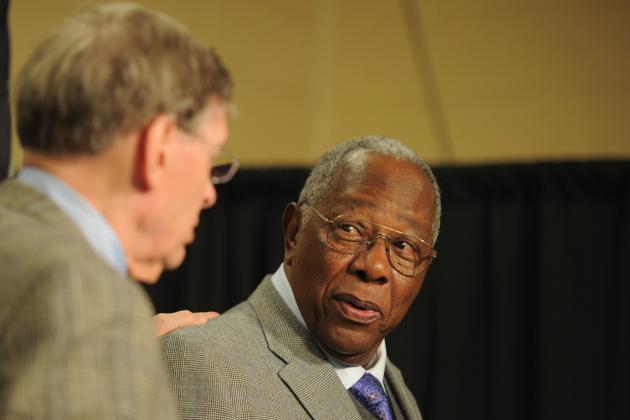 Tim Fuller-USA TODAY Sports

I'm split as to whether the Baseball Hall of Fame should recognize Barry Bonds or Hank Aaron as the all-time home runs leader. But in all honesty, I think it would be cooler to have Aaron's record-breaking long ball.
Aaron broke the home run record during a time when steroids never crossed the minds of fans, coaches or front office executives. Aaron became the all-time home run leader the way the game was supposed to be played, not artificially.
The 715th home run of Aaron's career for the Atlanta Braves on April 8, 1974 against Al Downing of the Los Angeles Dodgers is one of the greatest moments. The fans running onto the field congratulating the home run king is a clip that still runs through our heads.
Breaking arguably the most important, and now most controversial, record in baseball isn't something that happens every day or even every season. Having that home run ball is probably one of the coolest pieces of history you could possibly own. It's not something you can use Brian Cashman's checkbook to buy though, unfortunately.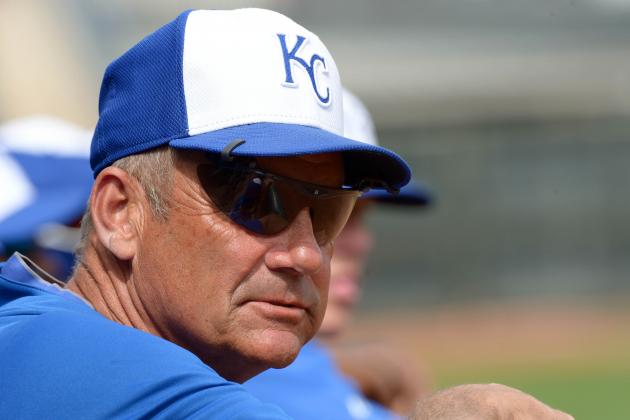 Jake Roth-USA TODAY Sports

Imagine hitting a home run at Yankee Stadium and rounding the bases thinking that you just gave your team a better chance at beating the New York Yankees. When you cross home plate, the other team questions how much pine tar you used on the bat to hit your blast.
Eventually, the umpire rules that you have too much pine tar on your bat and calls you out and your team loses. How would you feel? Probably just as angry as George Brett of the Kansas City Royals was when he heard the umpire make that dreaded call on July 24, 1983.
Brett's reaction was, by far, one of the best in baseball history, with him running out of the dugout outraged now rather comical, from a fan's standpoint at least.
Who would really want a bat covered in pine tar? It set a precedent going forward for players trying to get away with any advantage, While Royals fans might not want Brett's bat since it cost their team a game, it probably wouldn't be tough to find another fan who might want it for their collection.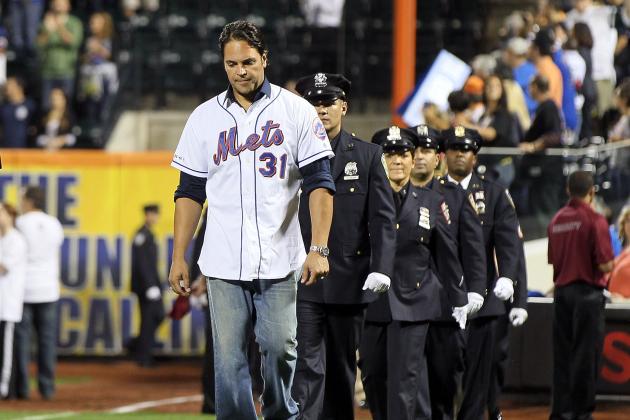 Jim McIsaac/Getty Images

September of 2001 was an emotional time for the entire United States in the wake of the World Trade Center tragedy. Playing baseball was far from important at the time, but Mike Piazza of the New York Mets gave people a reason to cheer in New York.
The Mets were at home against the division-rival Atlanta Braves just a couple games after returning to the field following the terrorist attacks of Sept. 11. Piazza came up to the plate in the bottom of the eighth with New York trailing by a run and a runner on base.
The right-handed catcher smacked a deep home run off of Steve Karsay to send Mets fans and baseball fans around the country into a frenzy. For a split second, people didn't have to think about what had happened just a week before as the moment was all about baseball.
There hadn't been many moments like that in the past nor since. If you don't want that home run ball, check your pulse.