Today is Selection Sunday, and by the day's end, the four top teams in the nation will have earned No. 1 seeds for the national tournament. Just who gets them, however, is a different story.
Just looking at the rankings, there are plenty of teams that could snag the coveted spots, but that means other equally deserving squads could get the shaft as well.
One seeming lock for a No. 1 seed are the Gonzaga Bulldogs. Despite playing in the easy West Coast Conference, the team did not play down to its competition and was no stranger to being on the winning end of a blowout.
But that still doesn't take away from how deep the rest of the pool is. No. 2 Duke could definitely snag one of the No. 1 seeds, but will the Blue Devils' early exit from the ACC Tournament and bad regular-season losses come back to haunt them?
No matter who gets a No. 1 seed, one thing is clear. The four squads that land them will have huge targets on their backs, so they had better bring their best games from start to finish.
Louisville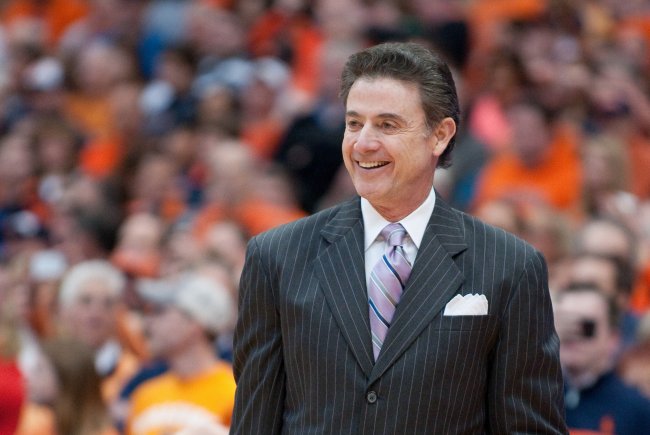 Mark Konezny-USA TODAY Sports
Rick Pitino once again has the Cardinals as a team to beat on the national level, having gone 25-6 on the season and 14-4 in the Big East. The team had no signature wins on the regular season, but that doesn't take away from the fact that they closed it out with seven straight wins following a stunning five-overtime loss to Notre Dame on Feb. 9.
Winning the Big East tournament for the second year in a row also certainly helped Louisville's chances. No matter how you look at it, this team deserves a No. 1 seed, be it for its strong finish to the season or just strong effort throughout.
Duke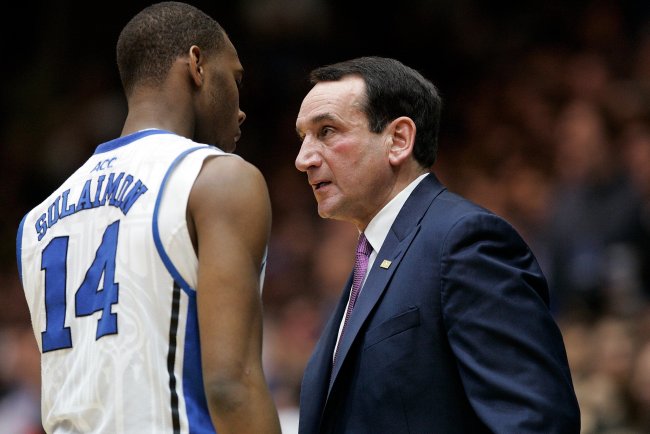 Mark Dolejs-USA TODAY Sports
The Blue Devils may have had some bad losses towards the end of their regular season, most notably to Virginia on Feb. 28, and their loss to Maryland in the ACC Tournament quarterfinal doesn't help their case either.
Just the same, Duke was the seventh best scoring team in the nation and closed out its regular season winning eight of 10, including a season sweep of rival North Carolina. This team knows how to win and did plenty of it this year, going 27-5 and 14-4 in conference play.
They deserve a No. 1 seed, and it'd be a crying shame if they were denied one.
Gonzaga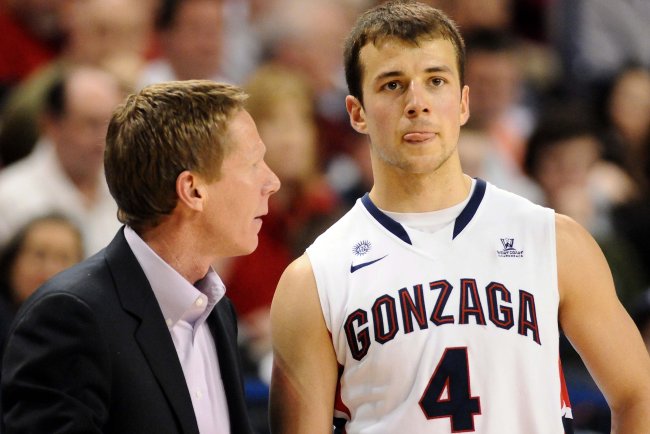 James Snook-USA TODAY Sports
Say what you want about the Bulldogs playing in an easy conference, not having signature wins, etc. This team came out of nowhere to take the nation by storm, going 29-2 in the regular season and undefeated in conference play.
Moreover, all but eight of the team's wins were by a double-digit margin, leading Gonzaga to finish 13th in the nation in scoring and third in field-goal percentage. I don't care if a team plays in the easiest conference ever—those performances and numbers are both impressive.
They may not get that far in the tournament, what with the near certainty that they will have to face tough teams from tougher conferences, but one thing is certain. This team earned its No. 1 seed.
Indiana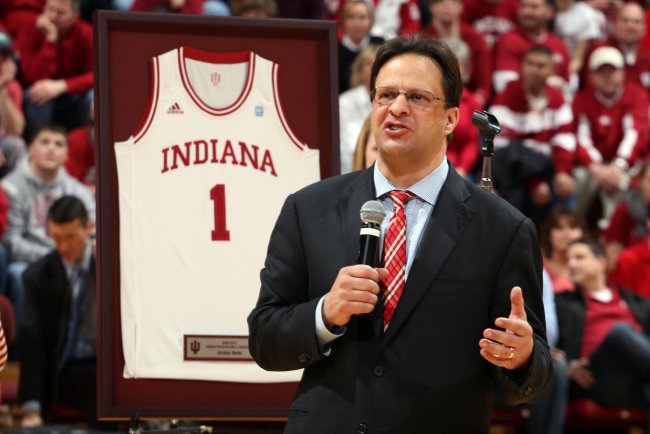 Brian Spurlock-USA TODAY Sports
The Hoosiers were phenomenal to watch all season long. Not only did Indiana rank second in the nation in scoring, but it also earned the top spot in the Big Ten, going 14-4 in conference play and 27-5 overall.
However, some may say that the team does not deserve a No. 1 seed. Four losses came to lesser conference opponents and were games that the Hoosiers should have won easily.
But the fact of the matter is that despite those losses, Indiana was in the game from start to finish. The four conference losses were only by a combined margin of 20 points, and the fifth was an overtime stunner to Butler on Dec. 15. Were any of those losses blowouts, that would be a different story.
This team not only deserves a No. 1 seed, but the subject shouldn't even be a debate. Indiana will start the tournament at the top and almost certainly go on a long run.