The Greatest Free Agent Pickups in the Last 10 Years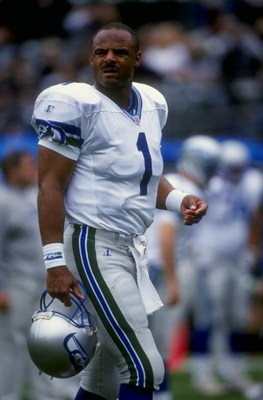 Idiocy exists in every field of play in the large spectrum we call life.
This list not only salutes the greatness of those overlooked, but the morons who overlooked them.
Perhaps I sound vulgur, but some of the greatest NFL athletes to ever play were passed up, by everyone, and signed off the board to come in as scrubs.
Personally, I would never want a top 10 pick in an NFL draft. You are more likely to get some pissant college kid thinking he's God and having his bigshot agent asking for record guaranteed money in longterm contracts, which roughly three to four years later turns out to be a move that gets you the idiot label, and rightfully so.
Enjoy.
10. Willie Parker
Three solid seasons so far, but I still wait to see more. However i'm sure this guy is certainly better than most of the RBs taken in the first five rounds of drafts.
9. Wes Welker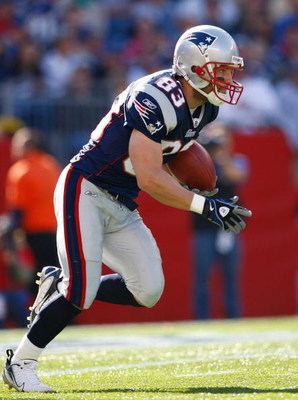 I'll be the one to say it here; white receivers are often overlooked due to stereotyping, go ahead and give me evidence against this.
Welker's back to back 110+ reception seasons are a good tale to tell, and he's got more I'm sure.
8. Tony Romo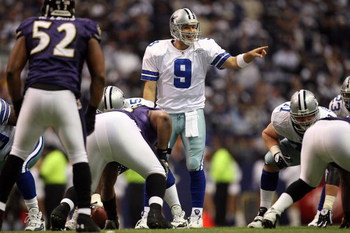 When he wins some playoff games he'll get his due, but he's a fine quarterback who knows how to produce.
I turned in his favor when I saw that Baltimore game in week 16 of last season.
The Cowboys lost the game and effectively lost their shot at the postseason, but did you watch that game? I did.
In the fourth quarter Romo not once, but twice lead TD scoring drives from inside his 20 yard line, against the Ravens vaunted defense.
Only to have the Dallas defense not once, but twice give up long TD runs on the first offensive play by the Ravens after those TD scores. Team fail? Yeah.
Romo is a gem.
7. Brian Waters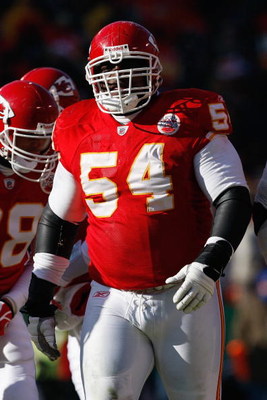 A two-time first team All-Pro guard. One of few bright spots on the Chiefs nowadays (no I don't believe in Matt Cassel).
6.James Harrison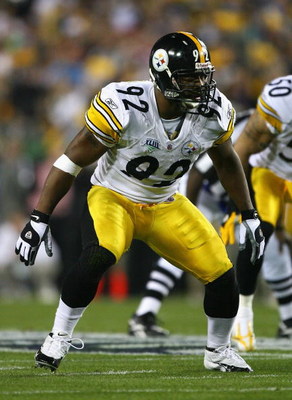 Guess who owns the all-time combine record for bench press? This guy.
Yet for some reason, a horribly stupid one I'm sure, he went undrafted.
Ask the Steelers how they like their two-time All-Pro Linebacker.
5. Jeff Garcia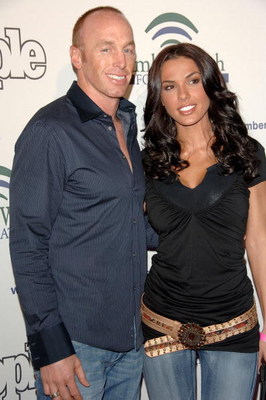 You know who has a better TD-INT ratio, with at least 2,000 completions, than Peyton Manning? Jeff Garcia (and Donovan McNabb).
In 2003 it did seem Garcia had slipped down, but I don't think the 49ers grasped what they had. Since then no starter QB for the 49ers has suceeded in throwing for more than 16 TDs. In 2003 Garcia threw for 18 in 13 games.
Garcia has made four Pro Bowls, is one of only a handful of QBs to have two or more 30 TD seasons, and is a consistently accurate, mistake-free scrambler.
Also, hottest wife in sports.
4. Adam Vinatieri
Made his NFL debut more than 10 years ago you say?
Yes, but I did not specify year of entrance, everyone knows Vinatieri's rise started in 2001.
He's making the Hall of Fame you can bet on that, and he is the only kicker in NFL history with five Super Bowl Appearances and four wins.
3. Antonio Gates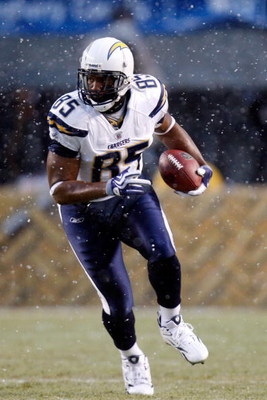 In fairness he was a Basketball player in college.
In the NFL, he has quickly put up a case for greatest TE of all time, he's more than halfway there after six seasons.
2. Priest Holmes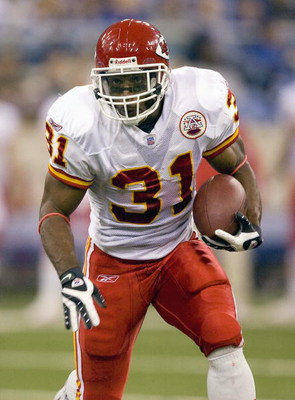 One of the greatest RBs in NFL history? Yes, and before you question me for possible brain damage, the guy fumbled a total 16 times on 1,780 carries.
When you try and assess that, be sure to look at the number of fumbles the great Emmitt Smith accrued. It's 61 on 4,409 carries, and Holmes caught only 176 less passes in his career too.
Holmes was named first team All-Pro three times, his 2004 season saw his career effectively end on the cusp of a fourth, I still say Hall of Fame material.
1. Kurt Warner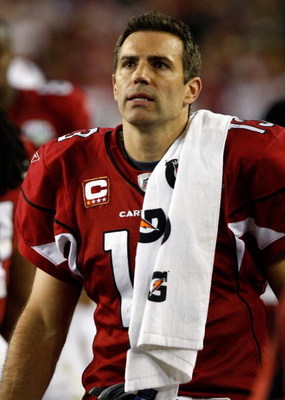 I honestly don't feel I need to spend much time making an argument.
The man is a two-time league MVP, but I'll let his Super Bowl antics speak for themselves.
Most Yards in a Super Bowl
1. Kurt Warner-414 Yards
2. Kurt Warner-377 Yards
3. Kurt Warner-365 Yards
Playoff machine, Rams management never fails to piss on my dreams.
Who I Missed?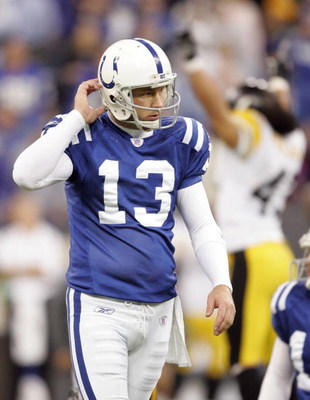 Mike Vanderjagt still owns the best NFL field goal percentage ever for a career.
And that streak of consecutive field goals made too.
But man, how badly can you shank a field goal? At any time? Even Janikowski didn't shank his 71 yard attempt THAT bad.
And everyone should know which shanked field goal I am refering to.
Also, no alcoholics on this list allowed. Cept the happy ones.
Keep Reading