Most Consistent NBA Franchises in Recent Memory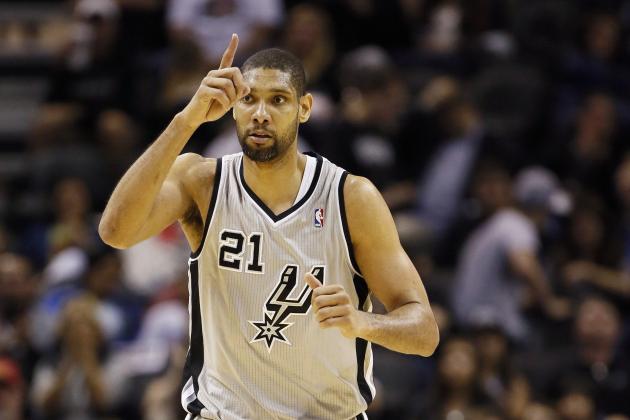 USA TODAY Sports

When the San Antonio Spurs defeated the Dallas Mavericks on March 14, Tim Duncan and Co. officially punched their postseason tickets for the 16th straight season. Before long, a "Spurs playoff berth" will be joining death and taxes in the hierarchy of life's most predictable certainties.
But the Spurs aren't the only NBA club that has enjoyed consistent success in recent years.
As a matter of fact, in looking at the steadiest teams of the past two decades, it turns out that four different franchises have put together consecutive playoff-appearance streaks of at least seven seasons.
With free agency, injuries and luck all conspiring to trip up the league's most consistent organizations, a few have stayed the course better than most, leading to plenty of postseason appearances and even some NBA championship trophies.
As we go through the most consistent franchises in recent memory, keep in mind the following: "Recent memory," for our purposes, means the past 20 years. Also note that NBA titles don't necessarily determine consistency. Instead, we're out to reward sustained performance over the relevant time period.
Like a Steve Nash free throw or a Rasheed Wallace blowup after a bad call, predictable outcomes are key here. Now, let's get consistent!
Begin Slideshow

»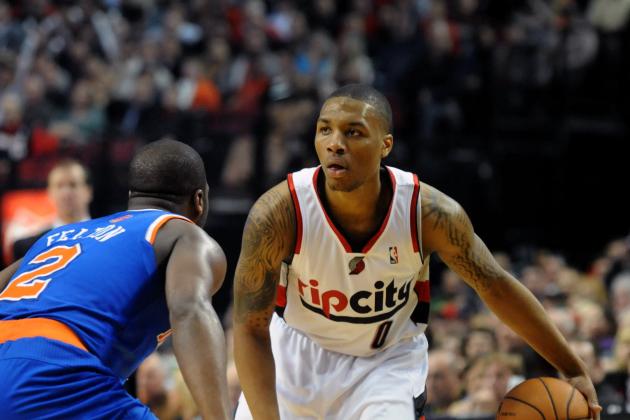 Steve Dykes-USA TODAY Sports

The Portland Trail Blazers have fallen on hard times recently, which keeps them from cracking the official list here, but there was a time not long ago when their presence in the postseason was a virtual lock.
We're breaking our 20-year rule already, but only to point out that from their 1976-77 NBA title, the Blazers made the dance 26 times in 27 years.
Since the 2003-04 season, though, Portland has visited the playoffs only three times, hurting its case as a consistent franchise.
Based on the remainder of this list, it's clear that the Western Conference is a tough place to win. With Damian Lillard looking like a real gem, it's possible that Rip City will be back in the regular playoff mix soon.
That'll be a welcome site for the Blazers and their fans.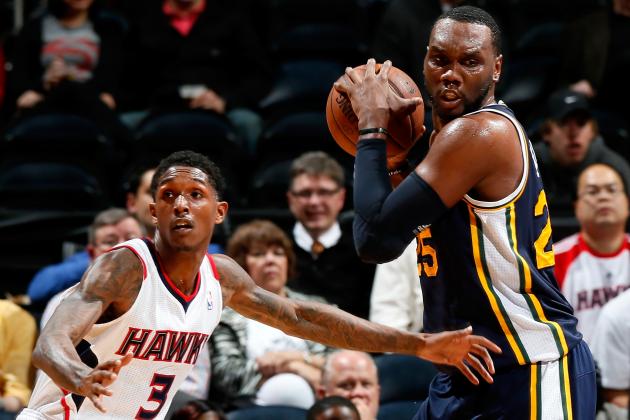 Kevin C. Cox/Getty Images

The Utah Jazz made the playoffs in every single season from 1992-93 until 2002-03. A short lull in the aftermath of the John Stockton-Karl Malone era led to a trio of lottery seasons, but the Jazz got things right back together, making the postseason five more times in seven years between 2006-07 to 2011-12.
Never exciting, the Jazz operated under Jerry Sloan starting in 1988, executing and out-hustling opponents in front of a rabidly loyal home crowd.
Since Sloan's departure in the 2010-11 season, Utah doesn't quite feel the same. In place of relentless pick-and-roll offense and hard-nosed defense, there's a team in flux without much of an identity.
The present isn't so great, but a recent past that includes 10 50-win seasons and 16 playoff appearances in 20 years is remarkable.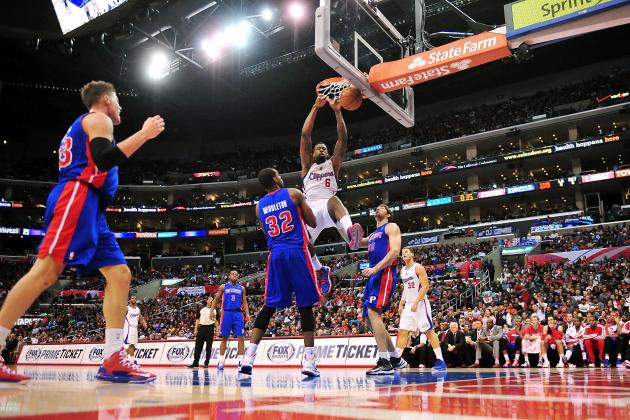 Gary A. Vasquez-USA TODAY Sports

Like the Blazers, the Detroit Pistons put together a great run in the 1970s and '80s, but unlike the Portland franchise, Detroit has a fairly recent NBA title.
The Pistons won it all in 2003-04 and even returned to the NBA Finals the following year. Those back-to-back campaigns took place right in the middle of a 20-year period in which the club made the playoffs 12 times.
These days, the Pistons (and Brandon Knight, unfortunately) are best known for being dunked on. With no playoff visits in the last four years, Detroit is trying to clear cap space and secure lottery picks.
That's a far cry from the consistent dominance the team so recently enjoyed.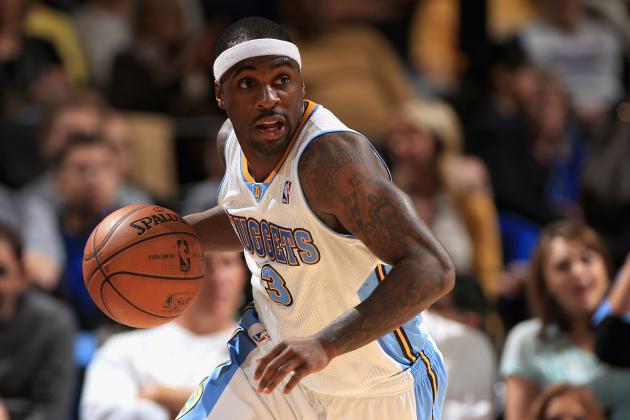 Doug Pensinger/Getty Images

Here's a surprise: The Denver Nuggets are just a few wins away from securing their 10th consecutive playoff berth. Raise your hand if you're not a Colorado resident and you knew the Nuggets had been so consistently good for the past decade.
Admittedly, the decade prior to this one featured a Nuggets organization that was something of a laughingstock. But credit them for really turning things around and becoming one of the league's most successful regular-season clubs.
Aside from being a consistent playoff presence, the Nuggets are always reliable in terms of style. Few clubs are as easily identifiable with a particular pace as the Nuggets are with George Karl's up-and-down attack.
For years now, teams visiting the Mile High City have known they were in for a track meet. Despite all the sprinting in Denver, the Nuggets have managed to sustain their pace for nearly 10 years. Pretty impressive, right?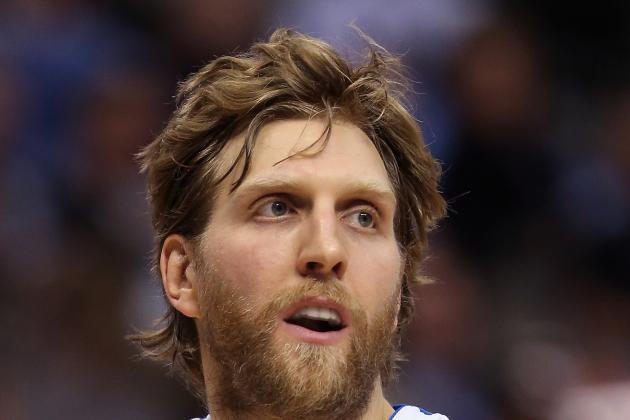 Ronald Martinez/Getty Images

Barring an unlikely late-season surge, this season will mark the end of an era for the Dallas Mavericks.
After making the postseason for 12 straight years, the Mavs will almost certainly be heading home early this spring. Though they're just three games back of the No. 8 spot with 17 left to play, the L.A. Lakers and Houston Rockets don't both figure to fall off, which is what it'd take for Dallas to crash the playoff party this season.
After winning at least 50 games per year from 2000-01 to 2010-11, Dallas managed just 36 in a lockout-shortened campaign last year. So in some ways, there were signs of decline before this season.
The Mavs have plenty of cap room opening up this summer, so there's a good chance that their playoff absence will be short-lived. Nonetheless, it's a little sad to see such a model franchise falling down a peg.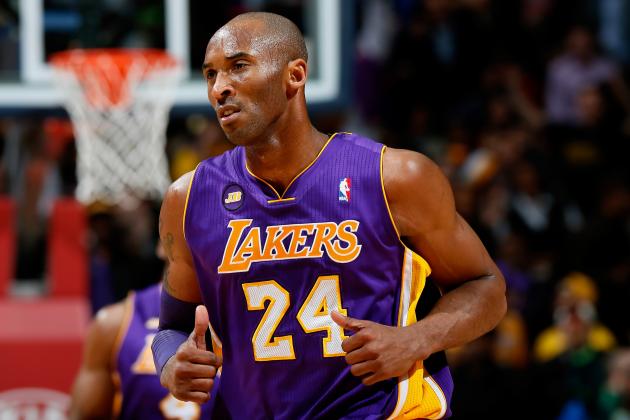 Kevin C. Cox/Getty Images

The L.A. Lakers have benefited from having some of the brightest marquee talent over the past 20 years, but part of sustaining a good team is keeping cornerstone players around for a long time.
If anything, Kobe Bryant's 17-year run should count as part of L.A.'s remarkable consistency in recent seasons.
The Lakers have made the playoffs for seven consecutive years, and against all odds, it appears they've got a shot to extend that streak this season. If it does, L.A. will still have missed just one postseason since 1994-95.
Though championships aren't necessarily a prerequisite to making the list of the NBA's most consistent franchises, the five titles L.A. has taken home over the past two decades certainly don't hurt its case.
There's some concern that the passing of Dr. Jerry Buss and Bryant's near-future retirement will alter the Lakers' course. But for now, they're still pretty darn steady.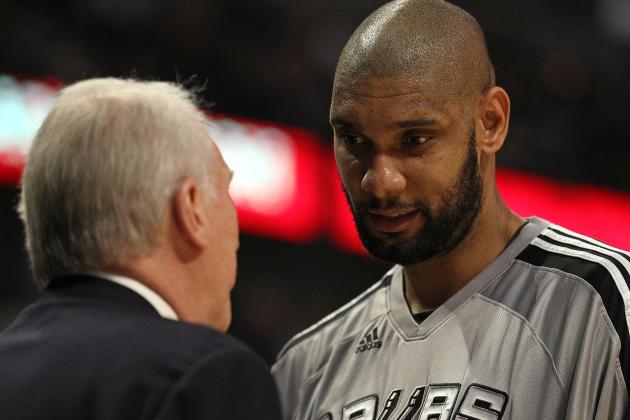 Jonathan Daniel/Getty Images

The credentials are truly amazing: 14 consecutive 50-win seasons, 16 straight postseason appearances, four NBA titles.
Without question, the San Antonio Spurs have been the most consistent NBA franchise in recent memory. Thanks to the steady guidance of Gregg Popovich and the quiet, Hall of Fame brilliance of Tim Duncan, the Spurs have simply churned out one terrific season after another.
Though it's easy to forget, San Antonio was good before Popovich took over too. Since 1989-90, the Spurs have missed the playoffs just once. And even that failure turned out to be a success, as the lottery pick that resulted from a 20-62 season in 1996-97 turned into Duncan.
It's really not discussed enough that Duncan's first season in the league was Popovich's first full year as coach. The two have grown together on parallel tracks, turning the Spurs into the NBA's model franchise.
Until both player and coach decide to hang up their sneakers (or clipboards, as the case may be), don't expect any club to surpass the Spurs, who have set the benchmark for NBA consistency.