Chicago Bulls vs. Golden State Warriors: Live Score, Results and Game Highlight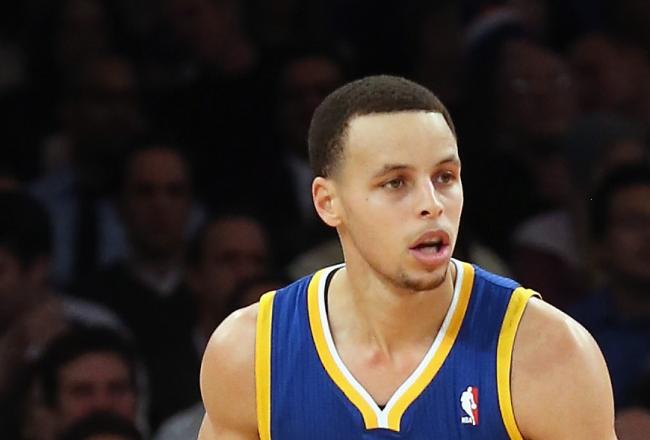 Bruce Bennett/Getty Images
Commentary from the Chicago Bulls 113-95 trouncing of the Golden State Warriors at Oracle Arena on March 15, 2013.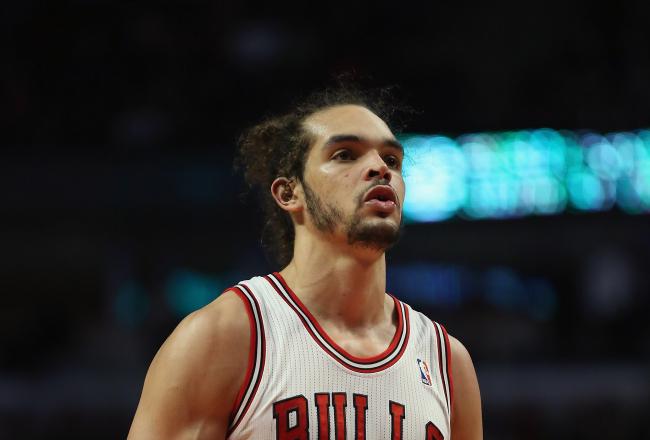 Keys to the Game:
1) Joakim Noah: Noah has a near flawless game, hitting ugly jumper after another, grabbing offensive boards, and so on. Noah finished with 16 points on 7-of-8 shooting, and he grabbed 13 rebounds (four offensive). The Warriors two centers (Andrew Bogut and Festus Ezeli) attempted two field goals between them and missed them both.
2) Rebounding: Chicago 43, Golden State 34
3) Balanced Attack: All five Bulls starters scored in double figures, and the team shot 51.8 percent from the floor. They also had 28 assists on 43 baskets.
4) Third Quarter: The Bulls were up 10 at the half, but the third quarter was what blew the game open. Chicago out-scored G.S. 38-17 in the third period, and the fourth quarter became entirely meaningless because of it.
The Bulls sweep the season series, and it's a nice recovery for Tom Thibodeau's squad after having their pants handed to them by the Sacramento Kings last night (March 14, 2013).
BULLS 113, WARRIORS 95 — FINAL
Kent Bazemore is going to be the one responsible for fans seeing the final box score and having no idea what a blowout this was. Bazemore has 14 points, and he's naturally score them all here in garbage time. It's garbage time, sure, but if Mark Jackson isn't tempted to play him a few more minutes now, he never will be.
BULLS 113, WARRIORS 95 — FINAL
I've never seen a guy happier to have his team down big than Kent Bazemore. He's thrilled to be on the court, playing very hard and helping to make this bearable to watch. Bazemore's got an ear-to-ear grin, and the fact he forced Thibbs into a garbage-time timeout will go down as the best highlight of his young career so far.
BULLS 113, WARRIORS 91 — 1:30 4th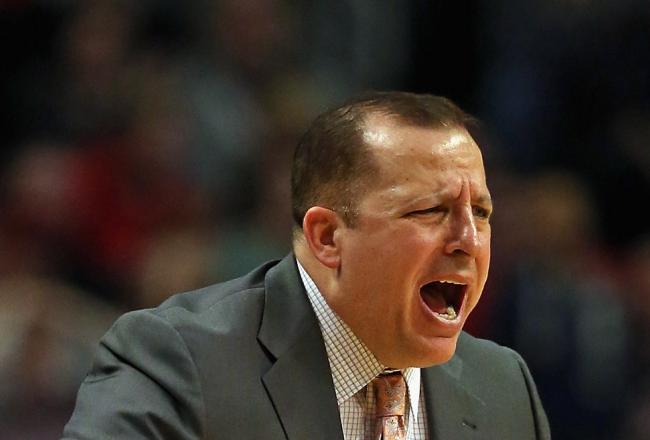 Tom Thibodeau really doesn't like what he's seeing, even though a comeback is pretty near impossible.
Thibbs may be a bit annoying with the over-coaching, but there's a reason he's managing a team that has finished with the East's best record the last two seasons. That reason is a lot of diligence. Thibbs is reaming his team for Kent Bazemore's breakout performance in garbage time. A game is never over...
Bazemore has 10 points on 4-of-5 shooting and he's nailed both his three-point attempts.
BULLS 110, WARRIORS 89 — 2:45 4th, Bulls Timeout (Yes, even ahead by 21 with a few mins to go)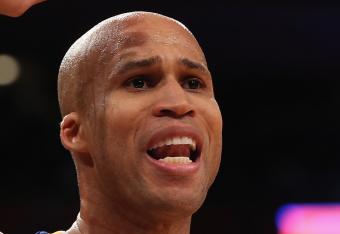 This isn't the first Warriors' blowout I've covered this year, and the same thought runs through my head this time around: "What must it feel like to be Richard Jefferson playing garbage minutes after having been a high profile starter his entire career?"
BULLS 108, WARRIORS 84 — 3:30 4th
The one great thing about blowouts is that the benchwarmers come in with something to prove. Kent Bazemore forced an eight second violation, and he's been playing superb defense. Mark Jackson is surely taking note of his high effort performance.
BULLS 106, WARRIORS 82 — 4:00 4th
James Harden's brilliance wasn't fully known at the time, so it's plausible teams passed on him. Daryl Morey says "thanks."
Did Warriors, Wizards turn down James Harden deals? dlvr.it/35CMPX

— Kurt Helin (@basketballtalk) March 15, 2013
What would a Steph Curry / James Harden backcourt look like? We'll likely never know, is the answer to that.
BULLS 103, WARRIORS 77 — 5:00 4th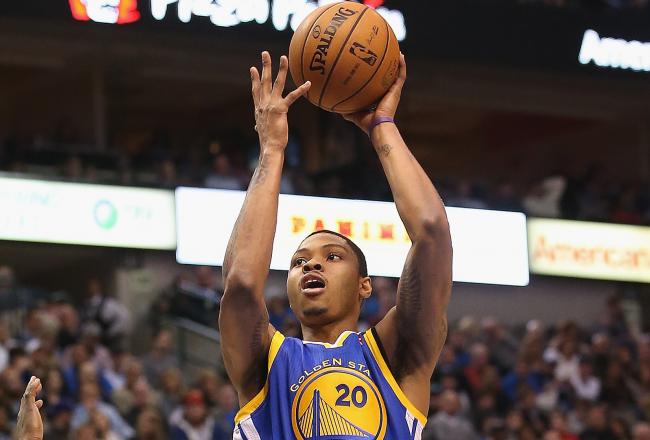 Kent Bazemore is looking good in garbage time. Warriors fans are trying to find something good to draw from this one, and Bazemore is trying to show he's worth a spot in the rotation. Bazemore is a 6'5" swingman who went undrafted from Old Dominion.
He's appeared in 46 games for just four minutes on average, but his three-pointer cut the lead under 30.
See, it's not so bad.
BULLS 103, WARRIORS 75 — 5:53 4th, Timeout In Play
The Golden State Warriors have lost nine of their last 10 on the road, and they're about to embark on a road trip.
The Warriors have a pretty tough schedule coming down the stretch, and the 6/7/8 seeds in the West are in motion. The Rockets, Lakers and Jazz are all jostling for position with Golden State.
BULLS 103, WARRIORS 68 — 6:58 4th
Appears Bulls fans can stop watching 2nd consecutive game in 4th quarter for very different reasons.

— Sam Smith (@SamSmithHoops) March 16, 2013
It's more likely that Bulls fans are going to sit back and let this one sink in.
The Bulls are truly playing a flawless game, though we're looking at a Nazr Muhammed vs Malcolm Thomas showdown in the paint.
Thomas is a 6'9" forward/center from San Diego State. He went undrafted, so it's a chance here for Thomas to show what he has. The Dubs need a big man to step up, and even unlikely sources of such production are worth a look at this point.
BULLS 103, WARRIORS 68 — 8:06 4th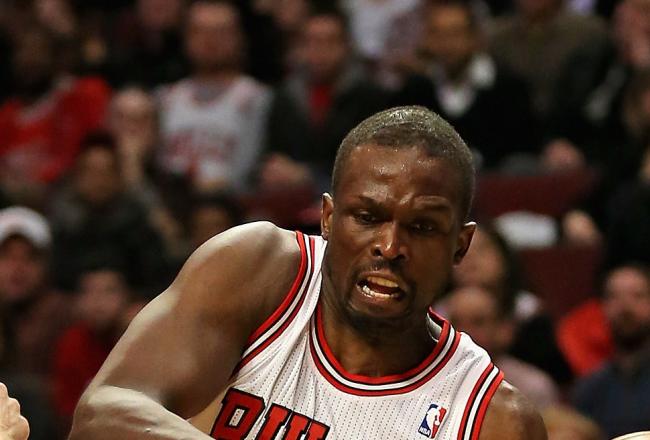 With the Bulls up 34 points and the game well in hand, Tom Thibodeau is leaving Luol Deng on the court. It completely defies logic, but Thibbs makes innumerable questionable calls like this, despite being one of the best strategists in the NBA.
If Deng goes down with an injury...
BULLS 101, WARRIORS 67 — 9:44 4th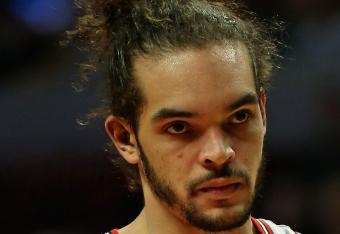 The Bulls have 40 points in the paint and are 6-of-11 from distance. That's inside/outside offense to a "T," but capturing success like this in a bottle and recreating it is a bit more difficult.
BULLS 99, WARRIORS 65 — 10:54 4th
The Bulls have outscored the Warriors 60-25 since the mid-way point of the second quarter. In the third quarter alone, the Bulls handled the Dubs 38-17. We'll name this "The Drubbing of the Dubs."
BULLS 99, WARRIORS 63 — 11:00 4th
I love when players make it seem like they're trying to get off a last second heave but just can't. The moment of hesitation to make sure it doesn't beat the horn is priceless. Jarrett Jack didn't want to mess up his 6-of-12 shooting; and with the Dubs down big, who can blame him for protecting his stat line?
Nah, I don't really love it. It just seems like something I'd likely do if I played in the NBA.
BULLS 94, WARRIORS 63 — End of 3rd
The Bulls have hit the 90 point mark for the first time in 5 games. Yes, it's still the third quarter.

— Jeff Mangurten (@JeffGurt) March 16, 2013
Another Carlos Boozer dunk. He's realized there's no one there to block his shot, and he's loving it. His expression screamed "I can still do that?" the whole way down the court.
BULLS 92, WARRIORS 63 — 1.0 seconds, 3rd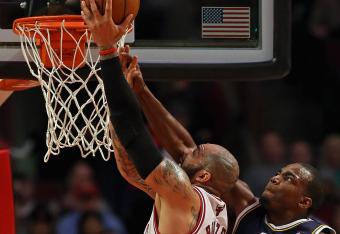 Carlos Boozer just had his most explosive throwdown since Duke. It seems a good blowout energizes everyone. Booz with 17 & 9.
BULLS 90, WARRIORS 63 — 29.6 seconds, 3rd
I must be hammered because the #Bulls, after losing by 42 to the Sacramento Kings, are up 25 on the Golden Sleeved Warriors.

— The Bulls Show (@TheBullsShow) March 16, 2013
Some things just defy explanation, but a safe bet is that Tom Thibodeau gave his team a reaming they'd never forget after the Sactown disaster.
BULLS 86, WARRIORS 63 — 2:12 3rd
With the Bulls up 25, Tom Thibodeau is doing his best to ruin the fun for his team.
Up 22, Thibodeau SCREAMS at both his players and the officials. Unquenchable rage.

— Bulls 101 (@Bulls_101) March 16, 2013
BULLS 86, WARRIORS 61 — 2:42 3rd, Bulls Timeout
The Bulls scored 79 points in Sacramento on Wednesday. They've passed that number with 4 minutes left in the THIRD quarter tonight.

— Jeff Mangurten (@JeffGurt) March 16, 2013
What a difference a night makes.
BULLS 84, WARRIORS 61 — 3:02 3rd
The Bulls are over the limit with four minutes to go in the third quarter. Can the Warriors get to the line and take advantage of this? Down 20-plus, something has to give if they're going to get back in this contest.
BULLS 80, WARRIORS 59 — 3:56 3rd
Jarrett Jack is continuing the hot shooting. He's 6-of-10 from the floor, and Nate Robinson really is getting frustrated guarding Jack. Not frustrated in the sense that he's going to back down, but you know...it's Nate.
BULLS 78, WARRIORS 58 — 4:05 3rd
Robinson splits defenders, fouled on the drive to the hole. Nate makes a pair off free throws. #Bulls 74-51. #BullsUpdates #CHIvsGSW

— Pippen Ain't Easy (@BullsBeatBlog) March 16, 2013
Mark Jackson has switched Klay Thompson onto Nate Robinson, in hopes that the 6'7" Thompson's length will prevent Nate Rob from getting so many shots up at the rim. Thompson is a very good (and underrated) defender, but Nate will let no man, machine, whatever—stop him from getting it up to the rim.
BULLS 76, WARRIORS 54 — 4:55 3rd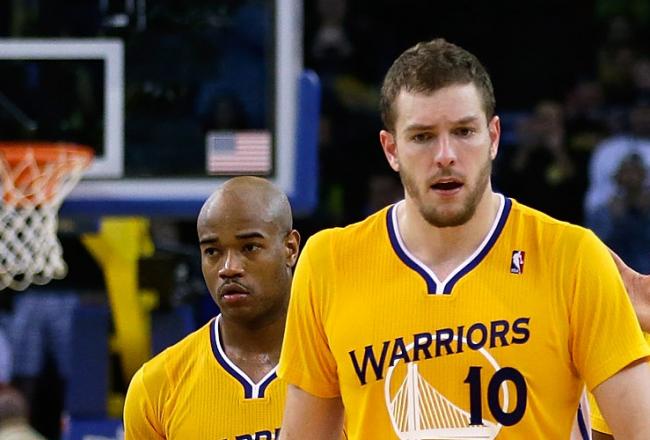 If the Warriors are going to get back in this game, it will be with Jarrett Jack and David Lee on the court.
They're the only Warriors having a good game. Jack and Lee are a combined 11-of-21 from the floor for 24 points. The rest of the Warriors are 11-of-32 from the field for 27 points.
If I'm Mark Jackson, I don't want to see anything other than Jack/Lee pick and rolls for a while.
BULLS 74, WARRIORS 52 — 6:00 3rd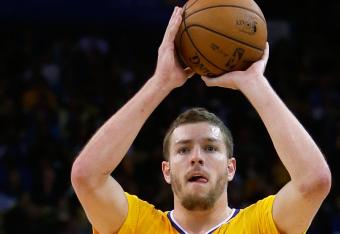 David Lee is the Warriors only double-figure scorer thus far. He has 16 points on 7-of-11 shooting. Then again, he's going against a true defensive demon in Carlos Boozer.
The difference between Lee and Boozer?
Lee is an All-Star—and Boozer used to be.
BULLS 72, WARRIORS 51 — 7:10 3rd
This article is
What is the duplicate article?
Why is this article offensive?
Where is this article plagiarized from?
Why is this article poorly edited?