Grading Minnesota Vikings Signing of Greg Jennings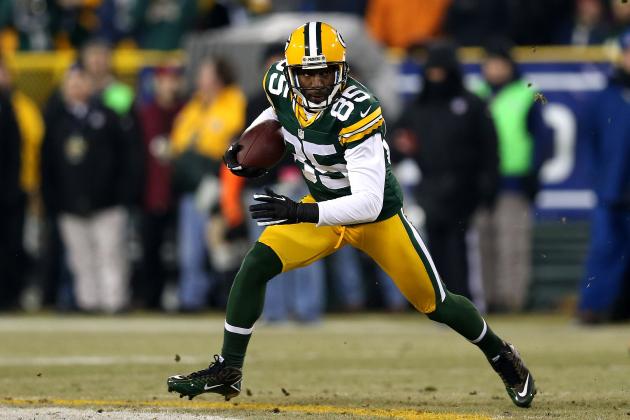 Jonathan Daniel/Getty Images

The loss of Percy Harvin created a huge hole atop the depth chart at wide receiver for the Minnesota Vikings, and after several days of speculation it appears that the Vikings finally have their man.
According to ESPN's Adam Schefter, the Vikings and seven-year veteran Greg Jennings have agreed to terms on a five-year contract.
So, how did the Vikings fare in taking the 29-year-old Jennings on board?
Let's take a look.
Begin Slideshow

»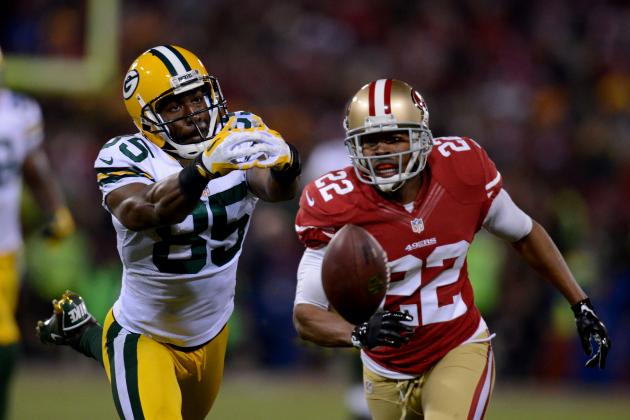 Thearon W. Henderson/Getty Images

There's an old saying that desperate times call for desperate measures.
Had the Vikings not done the deal with Jennings after trading Percy Harvin, the team may have spent much of the spring holding tryouts for wide receivers in the Metrodome parking lot.
Now, not only has the team given Christian Ponder an athletic and sure-handed veteran wide receiver, but the team has also increased the potential flexibility with which they may approach the pair for first-round draft picks in April.
From a fit standpoint, this deal's a home run.
Grade: A+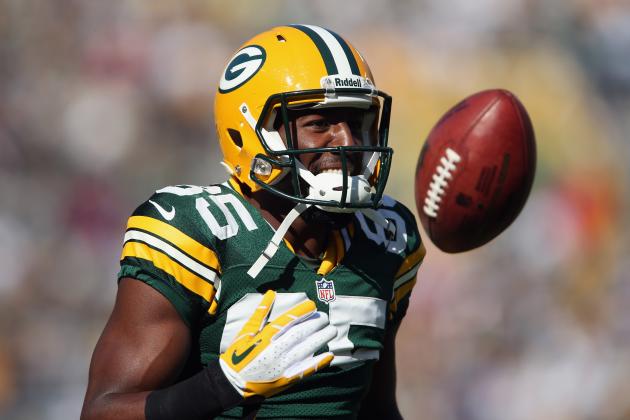 Jeff Gross/Getty Images

When he's healthy, Greg Jennings is a top-flight NFL wide receiver.
In 2010, Jennings' last full NFL season, he reeled in 76 passes for 1,265 yards and 12 touchdowns, ranking 11th at his position according to Pro Football Focus that year.
However, the issue since then is that Jennings just hasn't been able to stay healthy.
Over the past two seasons Jennings has missed 11 games due to various injuries, and much like with Percy Harvin before him, Jennings won't do the Vikings much good if he isn't on the field.
Grade: B-
Kevin C. Cox/Getty Images

Terms of the Greg Jennings deal are a little sketchy at this point, and early reports of contract terms are often inflated a bit by agents.
However, according to ESPN's Josina Anderson, Jenning's pact with the Vikings will pay him $47.5 million over its term, with $18 million guraranteed.
Granted, that's less than what the Dolphins gave Mike Wallace and a far cry short from the $12 million annually that Jennings was originally believed to be asking for.
Still, nearly $10 million a season with almost $20 million in guarantees is quite a bit of scratch for a wideout pushing 30 who hasn't been healthy in two years.
Grade: B-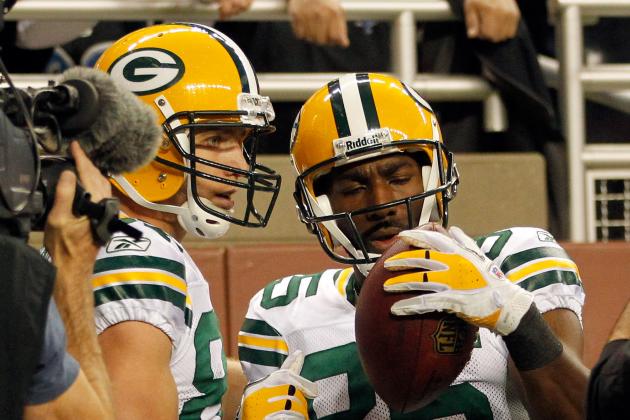 Gregory Shamus/Getty Images

The Minnesota Vikings may have been backed into a corner of sorts with Greg Jennings, but they're also taking a pretty good-sized gamble.
As has already been mentioned, Jennings' durability has become a question mark over the past couple of years, and one has to wonder whether Jennings, even if healthy, can come close to the production he posted with Aaron Rodgers catching passes from Christian Ponder.
Add in a pretty significant financial commitment, and by no means is this contract a can't-miss proposition.
Grade: C+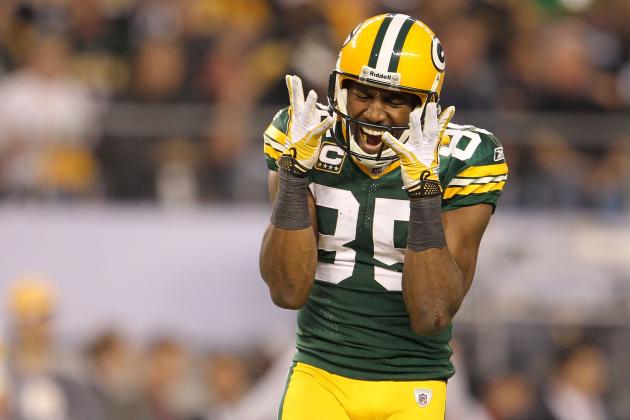 Jamie Squire/Getty Images

Many deals in free agency, especially those signed fairly early, carry with them substantial risk.
However, given the state of the Minnesota receiving corps right now, it's not like the Vikings exactly had a lot of choice.
If the Vikings get the Greg Jennings that topped 1,000 yards three straight seasons from 2008-2010, then Ponder will get his number one wideout, and this deal will be hailed as one that general manager Rick Spielman pulled off just when the team needed him to.
However, if the Vikings get the Greg Jennings that hasn't been able to stay on the field and looked to have lost a step last year, then this signing coupled with the Harvin trade is going to have Spielman dodging tomatoes for a while.
Grade: B-