The Rival Player Every MLB Fanbase Hates the Most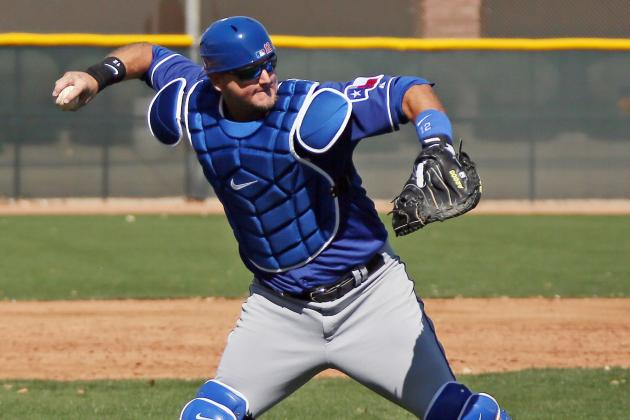 A.J. Pierzynski's strong personality rubs other players the wrong way. Fans of multiple clubs also hate him. Louis Deluca/The Dallas Morning News
Every MLB fanbase thinks ill of a rival player, either because he underachieved during a previous stint with the team or needlessly causes trouble.
Of course, it is often more complicated.
Upstanding citizens like Derek Jeter and Joe Mauer get jeered for exemplifying excellence in the front of those who lack it. Jealous spectators vocalize their discontent in the form of booing. Skipping town for higher pay also tends to rub fans the wrong way.
As you would expect, many of these hated individuals rank among baseball's best at their respective positions.
Begin Slideshow

»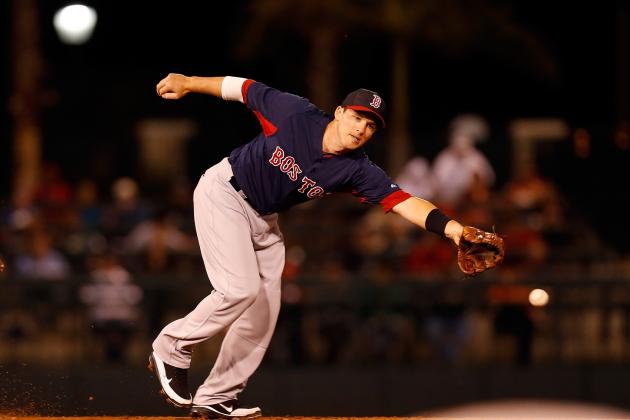 J. Meric/Getty Images
Stephen Drew.
The former first-round draft pick posted very respectable offensive numbers during his first five major league seasons. Arizona Diamondbacks fans believed he was their long-term answer at shortstop.
Drew suffered a gruesome ankle injury in 2011 and, initially, fans stood by their homegrown, top-of-the-order weapon.
But patience eventually ran thin. Nearly a year removed from the violent home-plate collision, D-Backs managing general partner Ken Kendrick questioned Drew's motives (via the Arizona Republic). Kendrick insisted that agent Scott Boras and others were "more focused on his impending free agency than on helping the Diamondbacks this season."
The Georgia native returned to action at midseason, played poorly and was dealt to the Oakland Athletics.
Kim Klement-USA TODAY Sports
Ryan Howard.
Despite a strong performance this spring training, it's clear that Ryan Howard is in decline.
You wouldn't know it from his production off Atlanta Braves pitchers, though. He clobbered five home runs and 12 runs batted in 14 games against them last summer.
The overpaid first baseman even disrespected untouchable closer Craig Kimbrel recently with an opposite-field bomb.
The Braves faithful ought to be frustrated. The rest of baseball has figured out how to negate Howard's power while their team lags behind.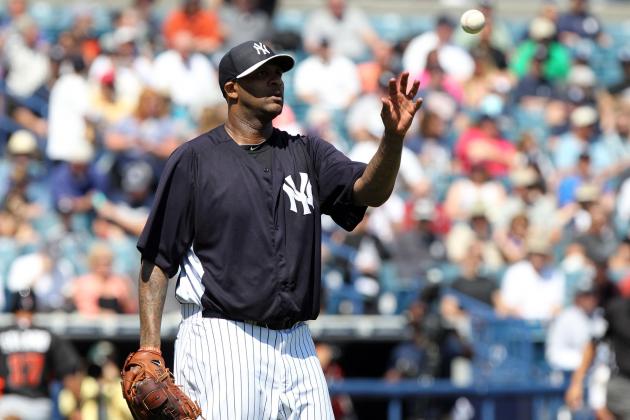 Kim Klement-USA TODAY Sports
CC Sabathia.
During his first three seasons in pinstripes, CC Sabathia made life miserable for the Baltimore Orioles. He notched wins in 11 out of 13 starts and made a habit of pitching into the later innings.
It appeared that 2012 would be an anomaly. Sabathia spent two stints on the disabled list and wasn't particularly effective in limited regular-season exposure to the O's.
But he went on to break their hearts in October.
Baltimore ended a lengthy playoff drought only to suffer elimination in the divisional round. With their hefty lefty on the mound, the New York Yankees bookended the ALDS with victories. Sabathia recorded 53 of 54 possible outs.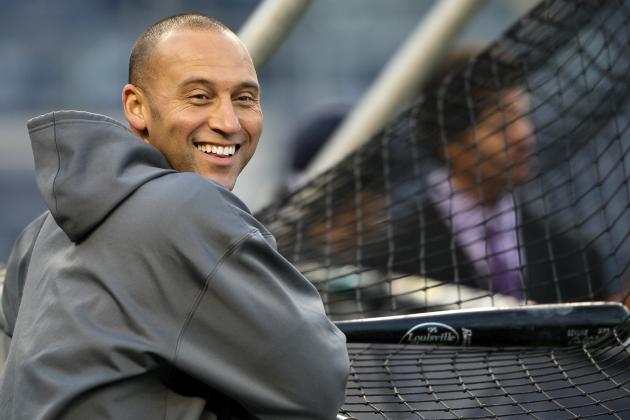 Alex Trautwig/Getty Images
Derek Jeter.
While the Boston Red Sox have gone through numerous changes at shortstop since the mid-1990s, Derek Jeter is a constant in their rival's lineup.
Not surprisingly, the New York Yankees captain has been plunked 24 times by Boston pitching. That's nearly one for every home run he has against the Red Sox.
The impassioned fanbase envies Jeter's production and his immaculate reputation.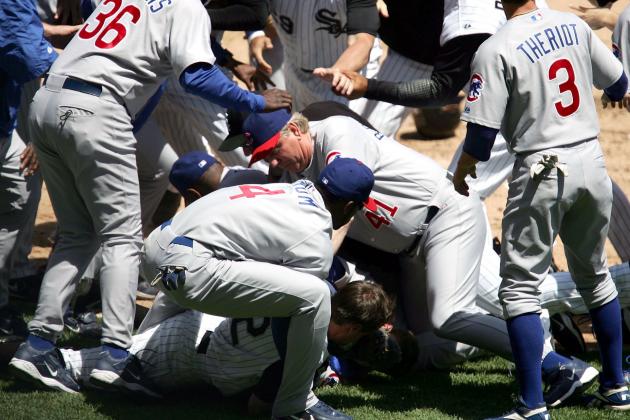 Jonathan Daniel/Getty Images
Members of the 2006 Chicago Cubs pummel Pierzynski.
A whopping 34 percent of major league players says A.J. Pierzynski is the most hated man in the sport (via Men's Journal).
Pierzynski used to meet annually with the Chicago Cubs during interleague play. The North Side crowds learned to despise him in 2006, when he started a fist fight with opposing catcher Michael Barrett.
You thought signing with the Texas Rangers would make Cubs fans forget?
Think again. The 36-year-old tells Gerry Fraley of the Dallas Morning News that, even in spring training, he can't escape their boos.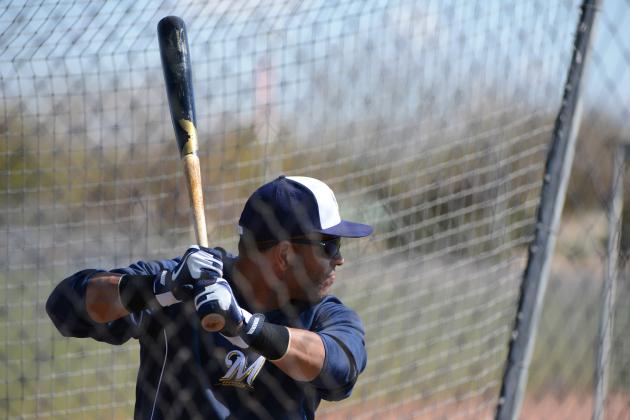 Kyle Terada-USA TODAY Sports
Aramis Ramirez.
Aramis Ramirez used to clash with the Chicago White Sox six times each year during interleague play.
Agreeing to terms with the Milwaukee Brewers after the 2011 season ended that tradition, but the numbers speak for themselves.
His batting line in 46 games versus the Sox is a stellar .325/.394/.669. That includes 14 home runs, four of which came in the same 2008 series.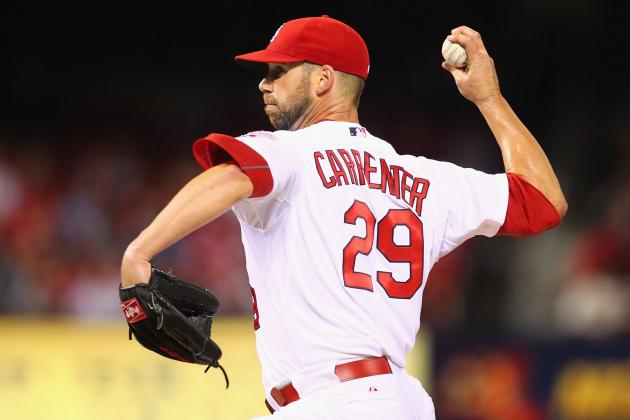 Dilip Vishwanat/Getty Images
Chris Carpenter.
When healthy (which Chris Carpenter reportedly won't be in 2013), the right-hander has embarrassed the Cincinnati Reds. He owns a lifetime 2.55 ERA against them in 24 starts.
But MLB.com's Mark Sheldon reminds us that Carp is so much more than an elite starting pitcher.
He "rekindled" the 2010 bench-clearing brawl between the Reds and St. Louis Cardinals just as both sides were settling down. Plus, even in victory, Carpenter has shown the audacity to whine about playing conditions:
On a couple of occasions in 2009 and '10 after starts at Great American Ball Park, Carpenter complained openly about the Reds giving him baseballs that were too slick because they were not rubbed down properly.
Just like Cincinnati fans, broadcaster Marty Brennaman is irked with the excuses (h/t the Cincinnati Enquirer).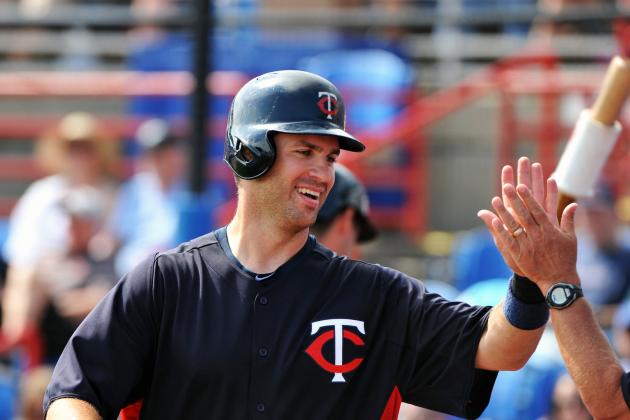 Al Messerschmidt/Getty Images
Joe Mauer.
This elite offensive catcher has routinely worked the Cleveland Indians to exhaustion.
In 449 career plate appearances versus the Tribe, Joe Mauer has struck out only 39 times compared to 58 walks. More notably, he owns a .339 batting average in that significant sample.
That's even better than Ted Williams' lifetime mark against the club!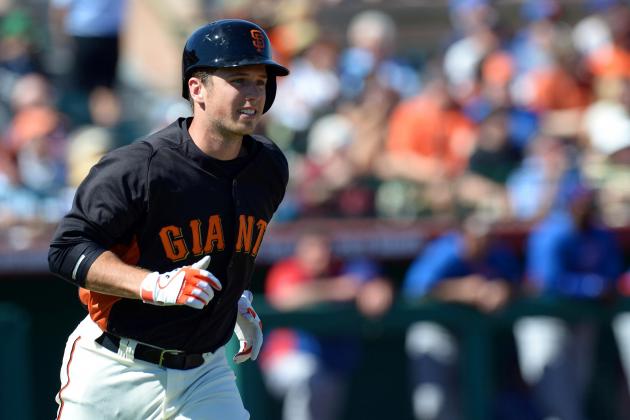 Jake Roth-USA TODAY Sports
Buster Posey.
Nearly every batter benefits from facing the Colorado Rockies, but Buster Posey is particularly unstoppable against them.
Few other active players match his 1.017 OPS (min. 150 PA). Those who do have since left the NL West.
The fans at high altitude don't care for the comparisons between Posey and their own young backstop, Wilin Rosario.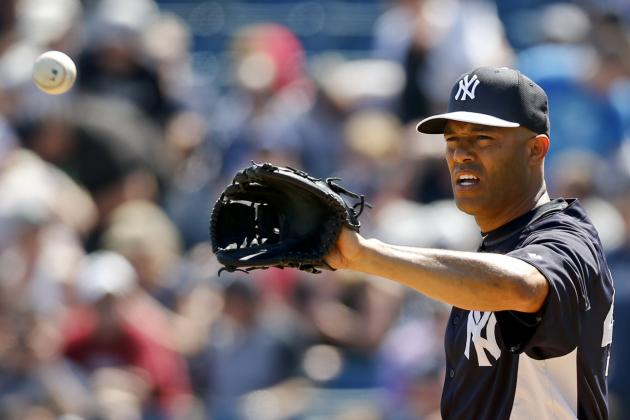 Derick E. Hingle-USA TODAY Sports
Mariano Rivera.
Mariano Rivera has had considerable experience and success against every American League team.
His numbers when battling the Detroit Tigers, however, are almost too exceptional to comprehend.
They have defeated him only once and have scored five earned runs in 52 regular-season matchups (0.78 ERA). The Sandman limits them to a 0.59 WHIP entering his final major league campaign.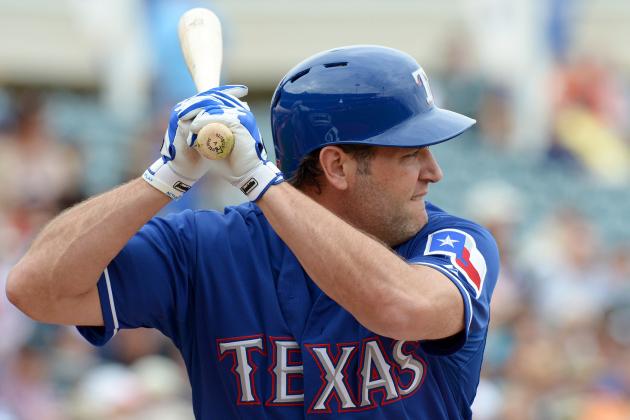 Jake Roth-USA TODAY Sports
Lance Berkman.
To be perfectly honest, Houston Astros fans shouldn't hate anybody other than their own front office. The executives are responsible for trading away likable veterans over the past several years to revitalize the farm system.
Lance Berkman was among the most outstanding players in franchise history, a perennial All-Star who typically averaged 100 RBI. Knee surgery made him seriously consider retirement after the 2012 campaign.
Perhaps the fanbase is ticked that he didn't re-sign with the Astros, who openly sought a designated hitter prior to their AL West debut.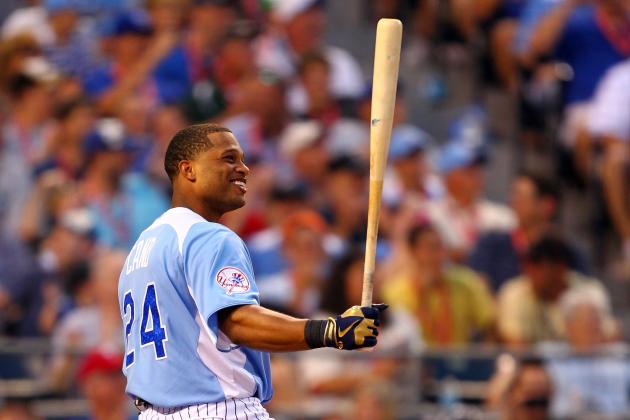 Dilip Vishwanat/Getty Images
Robinson Cano.
Kauffman Stadium hosted the 2012 MLB All-Star Game.
Supporters of the Kansas City Royals spent lavishly on tickets for the festivities, presuming that their own Billy Butler would participate in the Home Run Derby.
AL captain Robinson Cano had other plans. He invited Dominican countrymen to fill out his four-player posse rather than the local hero.
Cano is in store for a cold reception when the New York Yankees travel to K.C. May 10-12.
Jason Miller/Getty Images
Chris Perez.
The Los Angeles Angels have not mustered a single earned run against Chris Perez in 11 opportunities. In fact, only seven of their batters have reached base with the All-Star staring them down.
Ever since Francisco Rodriguez departed, the Halos have struggled to identify an adequate ninth-inning successor.
Their fans secretly covet Perez, but they realize the franchise doesn't have enough quality prospects to offer in exchange.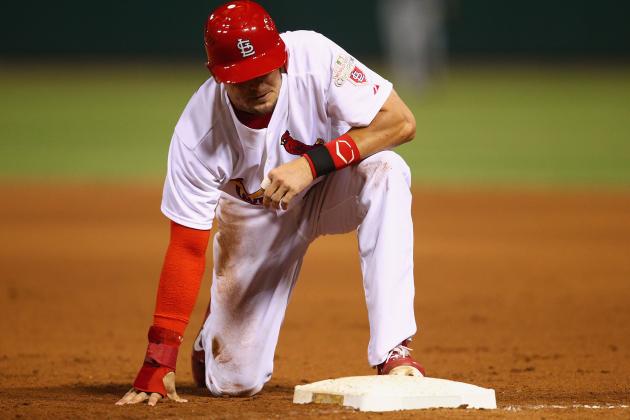 Dilip Vishwanat/Getty Images
Tyler Greene.
Los Angeles Dodgers second baseman Mark Ellis nearly lost his leg after Tyler Greene slid into him.
No, seriously. Steve Dilbeck of the Los Angeles Times reports that Ellis was just hours away from an amputation.
Greene, an otherwise pedestrian utility player, steps up in opposition to the Dodgers (.333 career batting average against them).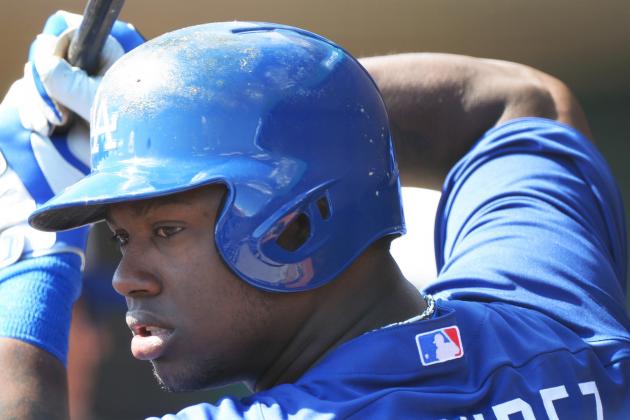 Jake Roth-USA TODAY Sports
Ramirez grossly underachieved during his final seasons in Miami.
After just a couple outstanding campaigns, the then-Florida Marlins committed $70 million to Hanley Ramirez.
It was a decision the team now sorely regrets.
Rather than continuing to blossom into an NL MVP candidate, Ramirez never fully dedicated himself. His stats plateaued and eventually regressed.
Above all else, Marlins fans want wins. Ramirez is their perfect scapegoat because his departure marked the dawn of a pathetic era.
The front office sold low on its highly-paid superstar in July upon realizing he would never turn the corner. Within a few months, all their reputable free-agent acquisitions were dealt too.
Ramirez gave the fanbase false hope and ought to be showered in boos during his visit this August (by the handful of people in attendance).
J. Meric/Getty Images
Ryan Dempster.
It just had to be a former Chicago Cubs player, right?
Only 90 miles separate the Windy City from Milwaukee, Wisconsin, and the close proximity strains the relationship between fans of the clubs.
Ryan Dempster made the Milwaukee Brewers suffer for years, both as a starter and closer. He is the only active pitcher with double-digit wins and double-digit saves against them.
As a free agent this past winter, the right-hander received a two-year offer from the Brew Crew. With his known preferences for spring training in Arizona and the National League, it seemed like a logical fit.
Alas, he crushed the fanbase once again by accepting a slightly more lucrative deal from the Boston Red Sox.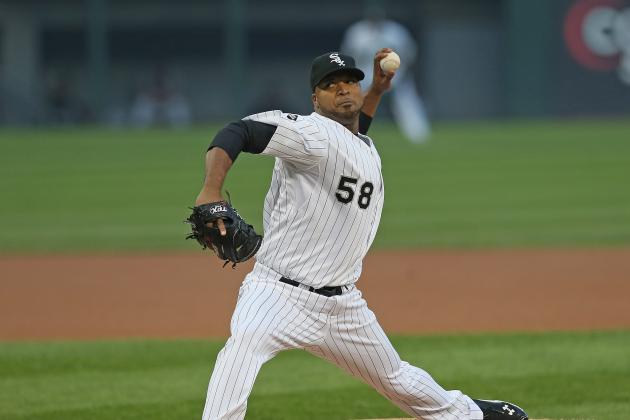 Jonathan Daniel/Getty Images
Liriano flipped the switch after a 2012 trade to the Windy City.
The former top prospect, whom the Minnesota Twins stuck with through Tommy John surgery and inconsistency, was supposedly all washed up at the 2012 non-waiver trade deadline. The club dumped him on the Chicago White Sox for an underwhelming package of Eduardo Escobar and Pedro Hernandez.
Francisco Liriano stunned his ex-teammates twice before the season concluded. In 13 total innings pitched versus the Twins, he surrendered only five hits while striking out 17.
Though the left-hander helped the club to an AL Central title in 2010, he abruptly faded into mediocrity. No suitors were willing to part with premium young talent, so the aforementioned midsummer deal did little to aid Minnesota's rebuilding.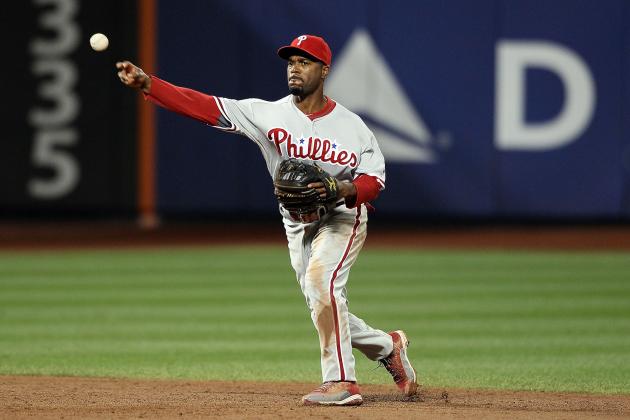 Alex Trautwig/Getty Images
Jimmy Rollins at Citi Field.
Retiree Chipper Jones was public enemy No. 1 for many, many years.
Longtime Philadelphia Phillies shortstop Jimmy Rollins is nearly as pesky. That's evident from the dozens of stolen bases he has against the New York Mets and his .283/.342/.450 batting line in the rivalry.
Back in 2007, Rollins predicted that his team wold capture the NL East title. From then through the 2011 season, Philadelphia's streak stayed intact, while the Mets never advanced past Game 162.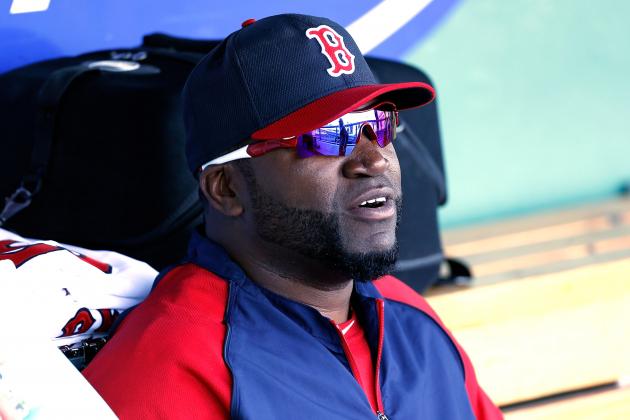 J. Meric/Getty Images
David Ortiz.
We jokingly give outfielder Dave Roberts credit for stealing his way into scoring position during Game 4 of the 2004 ALCS, thus enabling a miraculous comeback for the Boston Red Sox.
The club went on to win the series, not to mention a championship the following week.
In reality, no figure was more influential than David Ortiz. He drove home 11 runs in seven contests against the New York Yankees with a .387/.457/.742 batting line. The Dominican slugger made future Hall of Famer Mariano Rivera look human under the brightest lights.
Even at age 37, Big Papi is seemingly impossible to contain.
The Bombers sought offensive help over the winter. Though Ortiz bolsters any lineup, the fanbase would not have accepted him. Too much irreparable damage has been done.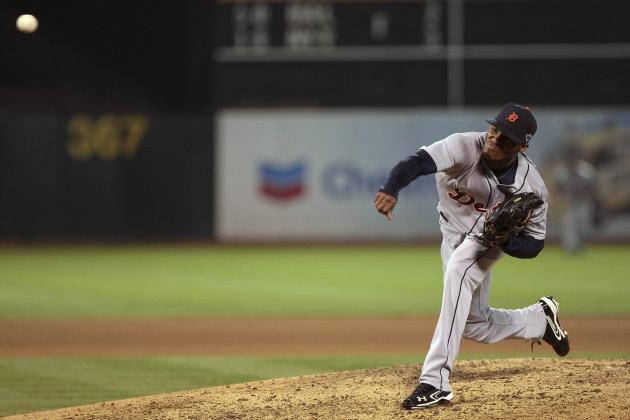 Kelley L Cox-USA TODAY Sports
Al Alburquerque.
The Oakland Athletics have looked impotent in six regular-season and postseason matchups with Al Alburquerque (four baserunners in eight innings).
That alone has annoyed many fans.
The right-hander added insult to injury with this little kiss while relieving in the 2012 ALDS (via World of Isaac). Alburquerque helped the Detroit Tigers to a series victory.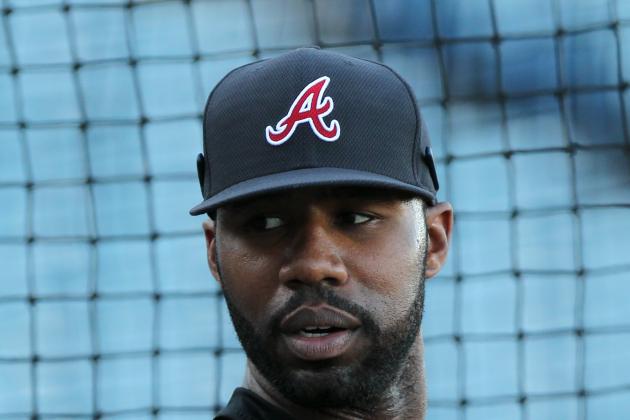 Kim Klement-USA TODAY Sports
Jason Heyward.
Actually, Jason Heyward has historically been a non-factor in games versus the Philadelphia Phillies.
Nothing puts their fanatics in a better mood.
The 23-year-old is quickly developing into one of the sport's all-around superstars. By contrast, the Phillies haven't put any of their homegrown outfielders in the All-Star game in decades.
This hatred is rooted in envy.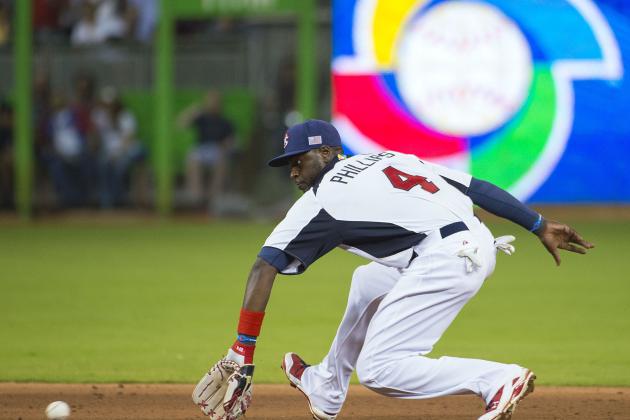 Scott Rovak-USA TODAY Sports
Brandon Phillips.
Brandon Phillips certainly isn't afraid to speak his mind—or express his honest thoughts via the "DatDudeBP" Twitter handle.
Tempers flared between the Cincinnati Reds and Pittsburgh Pirates during a 14-inning game last September. Phillips overreacted when a Jared Hughes fastball hit him in the leg, flipping his bat in the pitcher's direction and glaring at him.
Then came this allegation:
#RealTalk... Not really surprised by what I heard come outta another player's mouth tonite but DAMN... Still PISSED bout that $h¡+!! #Racism

— Brandon Phillips (@DatDudeBP) September 11, 2012
The two players resolved their issues the following day, but Phillips ignited a nationwide discussion that probably should have never left the field.
Pittsburgh Pirates fans also resent the fact that he is always in top offensive form when facing their team.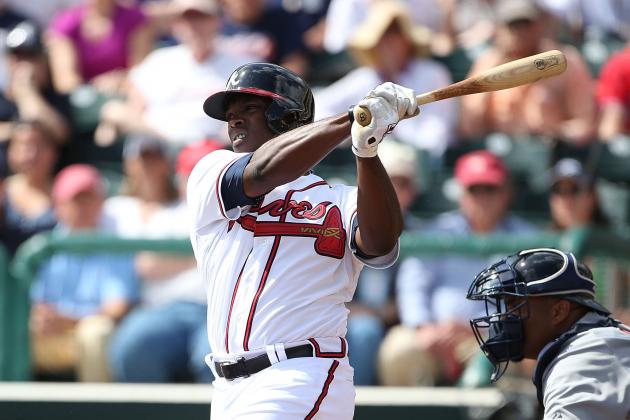 Leon Halip/Getty Images
Justin Upton.
Justin Upton made frequent visits to Petco Park during his tenure with the Arizona Diamondbacks and straight-up embarrassed the competition.
The venue has pitcher-friendly dimensions, though the 25-year-old's .291/.354/.547 batting line there presented evidence to the contrary.
San Diego Padres fans will be relieved to see less of him.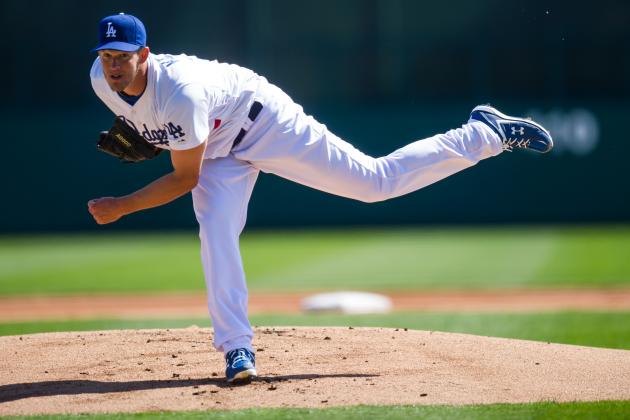 Rob Tringali/Getty Images
Clayton Kershaw.
Baseball-Reference.com has the year-by-year breakdown of Clayton Kershaw's annihilation of the rival San Francisco Giants. There's really no better word to describe it.
The Los Angeles Dodgers deploy their ace whenever these teams meet during the season. Even the triumphs are tough to sit through.
Much to the dismay of the Giants fanbase, Kershaw is a candidate for a long-term contract extension. Should he opt to test free agency instead, San Francisco would still have to put up with him for another two years.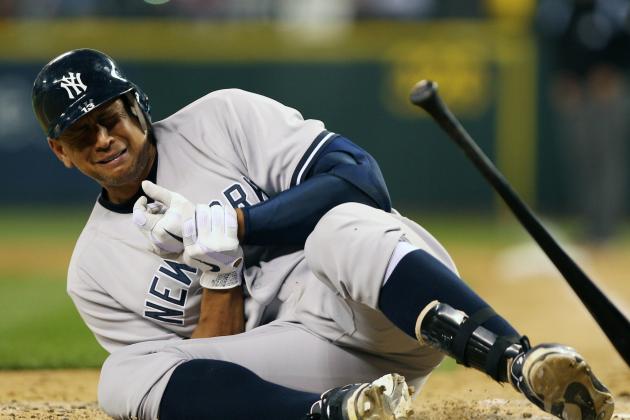 Otto Greule Jr/Getty Images
Mariners fans booed A-Rod after he was hit by a pitch in 2012.
The most talented player in Seattle Mariners history signed a record-breaking deal with the rival Texas Rangers in January of 2001.
The M's dominated baseball the following summer (116 wins), but haven't qualified for the postseason since. Carlos Guillen, Yuniesky Betancourt and Brendan Ryan are among those who have tried and failed to duplicate Alex Rodriguez's overall production at shortstop.
Fans in the Pacific Northwest detest A-Rod because he made all sorts of statements about "loyalty" entering his walk year and because he declined Seattle's handful of contract offers.
They will always remember his greed before his accomplishments.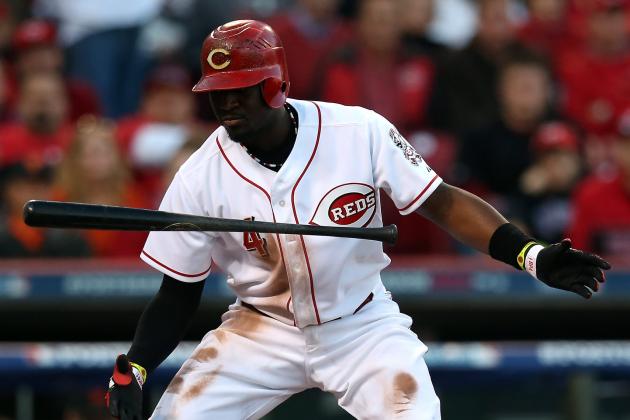 Jonathan Daniel/Getty Images
Brandon Phillips.
Brandon Phillips famously antagonized the St. Louis Cardinals in 2010 prior to a midsummer series. He noted that they loved to complain when calls didn't go in their favor.
With tensions running high, he tapped his bat on Yadier Molina's shinguard and initiated a brawl.
Fast forward a few years and Cards fans still loathe him. They don't appreciate his showmanship at second base or his offensive production against St. Louis (five home runs and 19 RBI since 2011).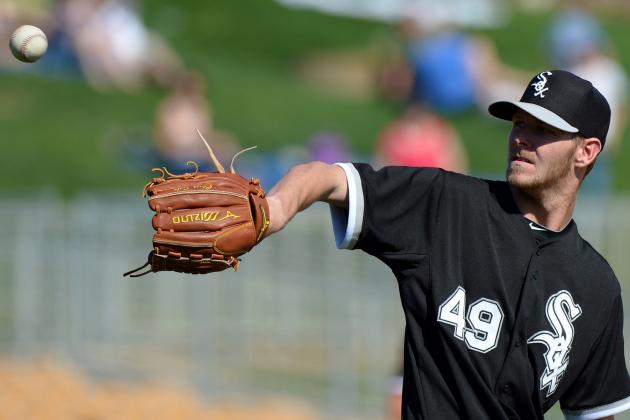 Jake Roth-USA TODAY Sports
Chris Sale.
The Tampa Bay Rays selected the wrong Sale with their first-round pick in the 2010 amateur draft.
They used the 17th overall pick of Josh Sale, an outfielder from the Pacific Northwest. He underwhelmed early in his professional career before resorting to amphetamines last year. The 21-year-old is still serving a suspension for violating the minor league drug prevention and treatment program.
Oh, what could have been.
Southpaw Chris Sale went to the Chicago White Sox, spent parts of two seasons as a stellar setup man and recently moved into the starting rotation. In his best MLB outing to date (May 28, 2012), Sale limited the Rays to three hits and struck out 15 at Tropicana Field.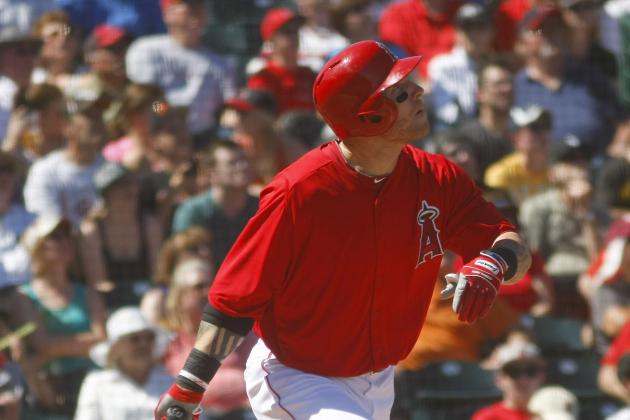 Rick Scuteri-USA TODAY Sports
Hamilton was a perennial All-Star with Texas and the 2010 AL MVP.
Josh Hamilton was arguably the greatest left-handed batter in Texas Rangers history.
The Dallas-Ft. Worth area once celebrated his five-tool feats and storybook recovery from alcoholism.
But support began to wane last September when he slumped down the stretch and botched a fly ball during the de facto AL West championship game. He also went hitless in Texas' win-or-go-home matchup with the Baltimore Orioles.
The Rangers showed interested in retaining Hamilton with a new, multi-year contract. The details are a bit fuzzy, but we know that he did not ask them to match L.A.'s $125 million offer.
The 31-year-old also attacked the fanbase directly during spring training in an interview with Gina Miller of CBSDFW.com: "Texas, especially Dallas, has always been a football town. They're supportive, but they also got a little spoiled at the same time, pretty quickly."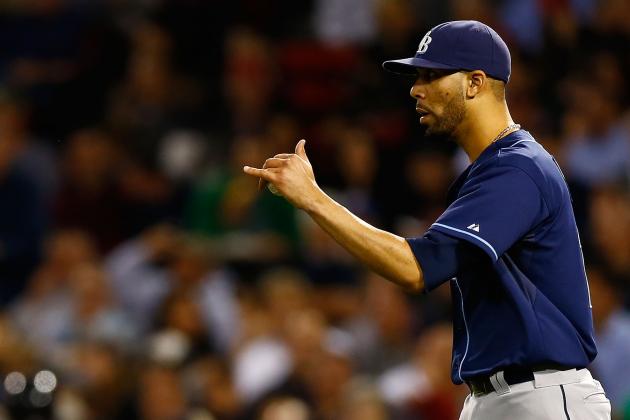 Jared Wickerham/Getty Images
David Price.
David Price and Ricky Romero have much in common, such as age, handedness and potential.
Unfortunately, the latter, who has an undefeated record at Rogers Centre, pitches for the Tampa Bay Rays. He is also the American League's reigning Cy Young Award winner.
The Toronto Blue Jays, meanwhile, fully guaranteed Romero's contract through 2015 with confidence that he would experience a comparable progression.
The 28-year-old instead has seen his mechanics deteriorate, and each of Price's visits north of the border is a reminder of the club's rotten luck.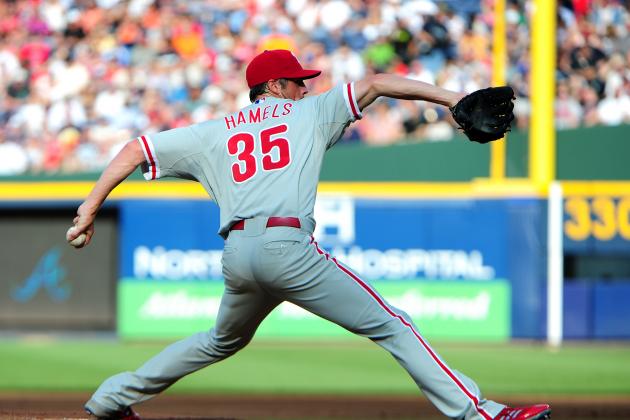 Scott Cunningham/Getty Images
Cole Hamels.
We've seen over and over again that fans detest opposing players who consistently succeed.
Cole Hamels owns the Washington Nationals, with 13 career victories when matched up with them. He typically lasts six-and-a-half innings in those starts and sports a tidy 2.57 earned run average.
But the stud southpaw only recently became the target of their ire last May. Not only did Hamels plunk Nats rookie Bryce Harper, but he admitted to doing so intentionally (via the Washington Post):
I was trying to hit him. I'm not going to deny it. That's just—you know what, it's something that I grew up watching, that's what happened, so I'm just trying to continue the old baseball—I think some people kind of get away from it...Sometimes the league is protecting certain players and making it not that old-school, prestigious way of baseball.
Neither Washington's fanbase nor anybody else finds anything "prestigious" about using a fastball as a weapon.