Chelsea Transfer Rumours: Calling True or False on the Ins and Outs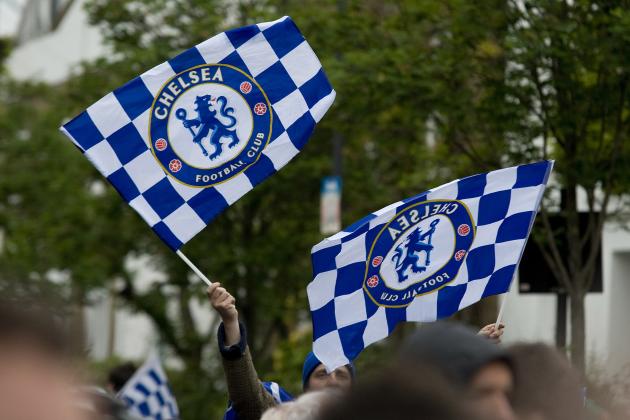 Alan Crowhurst/Getty Images

Thanks to a decade of ownership by Roman Abramovich, a man who owns both the biggest and second-biggest yacht in the world, Chelsea are still big players in the financial world of football. This leads to wilder than average speculation when it comes to their activity in transfer windows.
Staying within the realm of reality and ignoring the ridiculously outlandish, yet very plausible rumours can be tricky. Here are eight of the more substantial stories that will have some merit when summer comes around.
Begin Slideshow

»
David Ramos/Getty Images

False
Rumours abound that the Catalan giants are chasing David Luiz and are reportedly willing to offer £35 million for the player. His best position is in a defensive midfield role, but he can be reasonably effective at centre-half. This versatility, and his natural drive to succeed, have led to him being regarded as a future club captain.
He is the club's ambassador for children—the way he relishes his involvement at all levels means that Barcelona would have to add an extra few zeros to that offer for it to be accepted.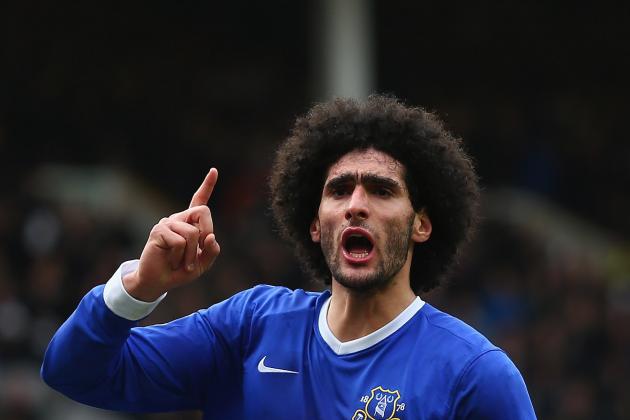 Clive Mason/Getty Images

True, conditionally.
Fellaini has issued a "come and get me" cry to Chelsea following the long-running speculation linking the big Belgian with the west London club.
A move would only come if Chelsea qualify for the 2013-14 Champions League—even the opportunity to link up with fellow countrymen Romelu Lukaku and Eden and Thorgan Hazard would not be enough to prise Fellaini away from Merseyside.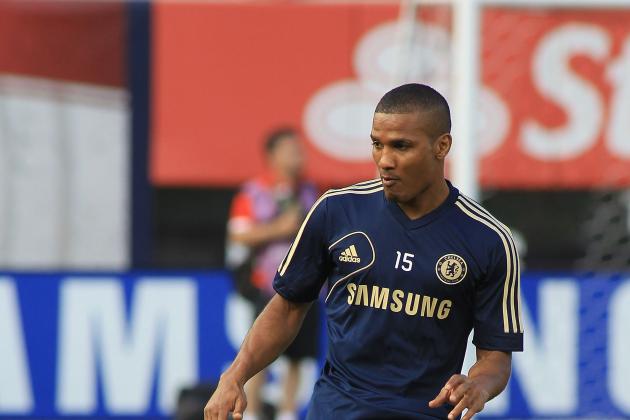 Andy Marlin/Getty Images

True
Once a key player for the Blues, Malouda has been relegated to the reserve squad for the final season of his contract. Chelsea failed to find a buyer for the midfielder in the summer 2012 window and will be glad to shave his high wages from their monthly outgoings.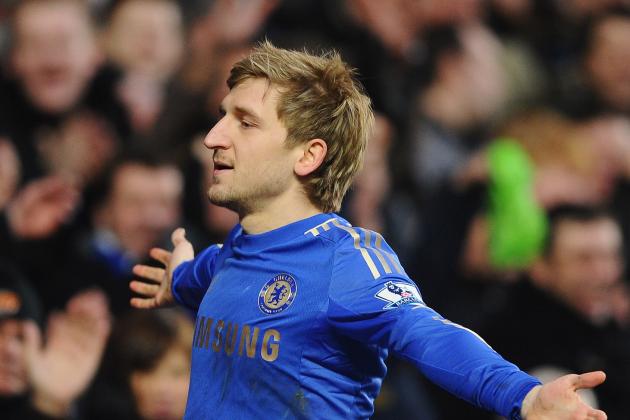 Laurence Griffiths/Getty Images

False
Having completed his move to Chelsea in June 2012, Marko Marin was one of many hot prospects brought to Stamford Bridge to rejuvenate an ageing squad. He started brightly on the preseason tour of North America, but a hamstring injury ruled him out of the opening matches of the season.
By the time he was fit again, the trio of Eden Hazard, Juan Mata and Oscar had gelled so well that Marin struggled to make it further than the bench. However, the 24-year-old shows great promise—whilst the competition for a place in the attacking midfield trio is fierce, Marin is a very useful member of the current squad.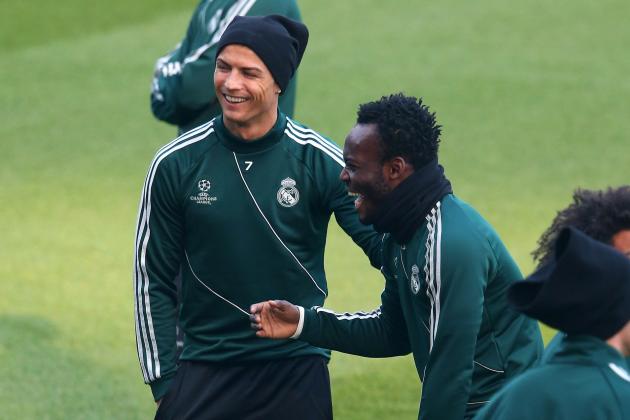 Alex Livesey/Getty Images

50/50
Essien was, in his prime, the greatest box-to-box midfielder the Premier League has ever seen. He has always had problems with his cruciate ligaments—each new rupture has weakened his overall game. At the age of 30, it is nigh on impossible for him to find form anywhere near his best, but he can certainly be deployed effectively in a defensive midfield role.
He has been an effective squad player during his season-long loan at Real Madrid, having reunited with Jose Mourinho at the Bernebau. If the Special One returns to Stamford Bridge in the summer, then there is every chance that Essien will follow him back to continue in a similar role for the Blues.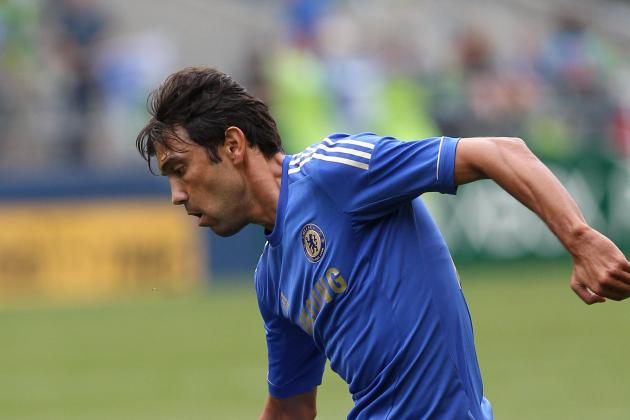 Otto Greule Jr/Getty Images

True
Paulo Ferreira was Chelsea's first-choice right-back during their Premier League winning campaigns of 2004-05 and 2005-06. Since Jose Mourinho's departure in 2007, his inclusion has been sporadic—with Cesar Azpilicueta and Branislav Ivanovic ahead of him in the positional pecking order, he is unlikely to get an extended run in the side.
His contract expires in June and there has been no talk of the 34-year-old being offered an extension.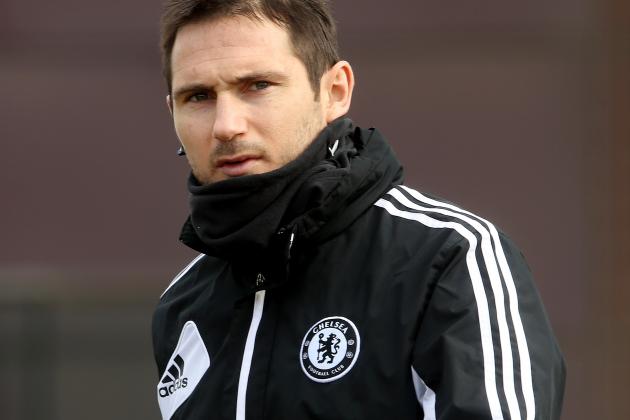 Scott Heavey/Getty Images

True
Other events in the past few months have proven that no matter how much noise the fans make, Roman Abramovich will make his own, sometimes crazy, decisions. Chants of 'sign him up' appear to have fallen on deaf ears, as there is still no sign of a new deal being negotiated for the midfielder who is currently three goals behind Bobby Tambling's all-time goal-scoring record.
This uncertainty spurred him on to get close to this target during December and January, but as the end of his time at Chelsea approaches with hopes of a last-minute reprieve fading fast, he has become despondent.
There is a real danger that he won't reach his goal of becoming the club's most prolific goalscorer—for a player who has dedicated so much to Chelsea FC, that would be very sad indeed.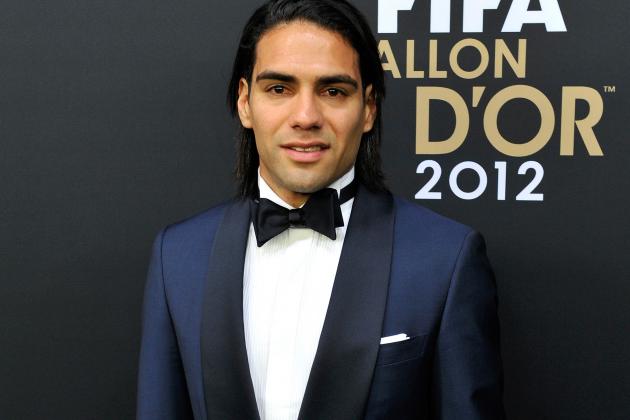 Harold Cunningham/Getty Images

True, conditionally.
Everybody loves a long, drawn out, will-they-won't-they transfer saga. The Cristiano Ronaldo to Real Madrid story brewed for the best part of three years before the deal was done—the rumours around a potential Chelsea move for Radamel Falcao have been circling for only half that time.
The Columbian striker is prolific in front of goal and it was his first-half hat trick in the UEFA Super Cup that prevented Chelsea from consolidating their position as European Champions. If they fail to qualify for next season's competition, they will undoubtedly fail to sign Falcao.
There is another factor in this deal, and that is whether the Blues can offload Fernando Torres, either as a makeweight with Atletico Madrid or as a separate deal with a club who have no idea about his dramatic decline.
Torres has scored just twice in 2013—although both of those goals have been crucial, keeping Chelsea in both the FA Cup and the Europa League, he is a broken man and the cure for what ails him is not in West London.
It has been suggested that a move which would see Torres return to the club that made him its captain when he was just 19 years old would be favourable to both parties, although his wages would present a stumbling block.
The only reason Atletico Madrid are entertaining the prospect of losing a striker of Falcao's talent is because they are in a sticky financial situation, and Torres would have to agree to a renegotiated wage deal for there to be a chance of this whole deal actually happening.