Inter Milan Transfers: 3 Positions They Need to Shore Up This Summer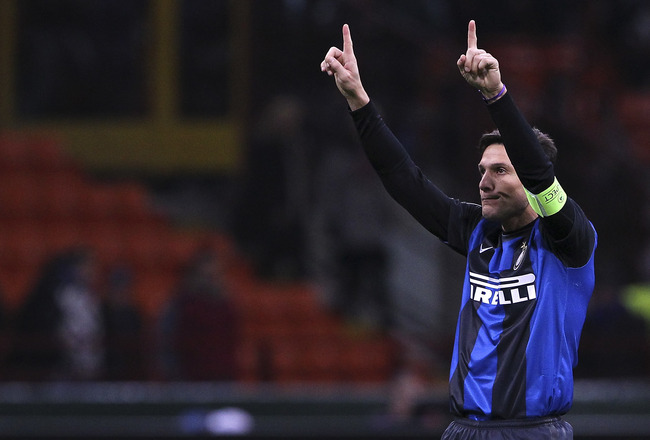 Marco Luzzani/Getty Images
It seems like overkill, but Internazionale need to add defenders, midfielders and forwards. The only position they're truly set at is goalkeeper.
It may seem extreme, but their roster doesn't lie. They're old—and they're not good.
Inter may in fact qualify for European competition this season, but it won't be by much. Here is a breakdown of what the Nerazzurri need to improve upon and why.
Inter Milan Must Add Defenders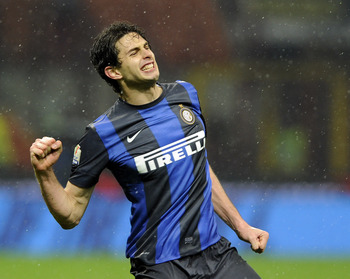 Claudio Villa/Getty Images
Andrea Ranocchia certainly pulls his weight on this squad. At 25 years old, he's a player Inter could rebuild their defensive core around.
Walter Samuel, on the other hand, is 34 years old. He hasn't played a game since early January. Inter have to take their back line seriously. They cannot simply rely on a spirited counter-attack to make all the difference week in and week out.
Despite their best efforts, that strategy has left them in seventh place in the league table. There's no way around it—the defense must become an anchor for this team, especially with some of the amazing strike forces developing around Serie A.
The club is in the middle of the pack in terms of goals allowed, and that isn't going to cut it for a team of Inter's caliber.
Inter Milan Must Add Midfielders
Marco Luzzani/Getty Images
Javier Zanetti is a stalwart for Inter in the midfield. However, he's 39 years old. Inter must find his eventual replacement. It's highly unlikely he'll be able to continue at this level at his age for long.
As a result, they have to find a strong midfielder to replace him. Maybe a few of them.
There's a real shortage of talent in the midfield for the Nerazzurri. There's a real shortage of youth, too. Both must be rectified this summer for Inter.
Walter Gargano is younger, relatively speaking, but he hasn't been a consistent presence in Inter's midfield. He's in the prime of his career and that usually means there's not a lot of room for improvement. Giving him a year or two more to develop is a waste of time—it's time to get younger and better.
Inter could do this by emphasizing youth development and/or making a push to sign young stars who are hitting their prime. If they don't take this issue seriously, this Italian giant will continue to find itself barely contending for a spot in European competition.
Inter Milan Must Add Depth to Their Attack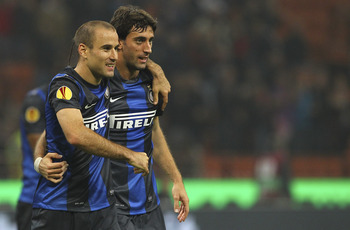 Marco Luzzani/Getty Images
Rodrigo Palacio, Diego Milito and Antonio Cassano all do a fine job up front. Palacio and Milito have nine goals apiece, and Cassano has seven.
The biggest thing Inter want to do up front is to not make the same mistake they made in midfield and at the back. For now, the attack is strong. However, all three of the aforementioned forwards are 30 or older.
Over the next few seasons, Inter must begin looking to younger attackers—whether in their system or through transfers—to take the place of these three when their production begins to slide.
They already have a completely lackluster and depleted midfield and defense. If the attack suffers, they'll find themselves in the bottom half of the standings.
Which positions do you think Inter needs to improve upon and what are your suggestions for how they should do it?
Leave your assessments below!
Keep Reading

Inter Milan: Like this team?