3 MMA Fighters Most Likely to Drop in P4P Rankings in 2013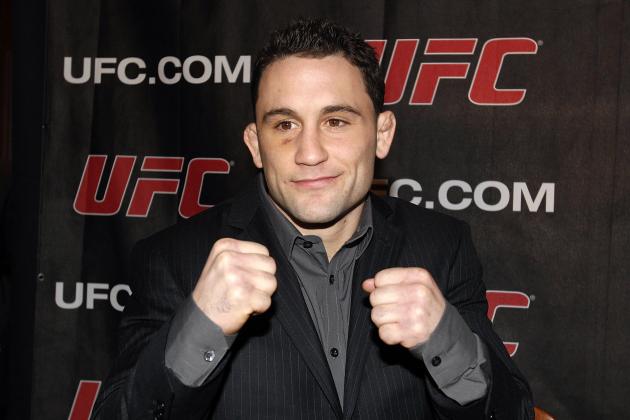 Michael Cohen/Getty Images

2013 is underway and the UFC has officially begun ranking fighters, including their own pound-for-pound rankings.
There has already been slight movement on the list, but many of them have yet to step inside the Octagon. A quarter of the year is nearly complete, and there is a lot of time for new faces to emerge on the list.
Several members are locks to retain their position. These elite fighters may only fight twice in a year, and a few have already had their first fight of the year. Others have favorable fights lined up that will see them retain their spot, and a couple can remain on the list even with a quality loss.
Anything can happen in this sport, and there is still a lot of fighting left to happen.
Here are three fighters that are the most likely to fall out of the pound-for-pound rankings by year's end.
Begin Slideshow

»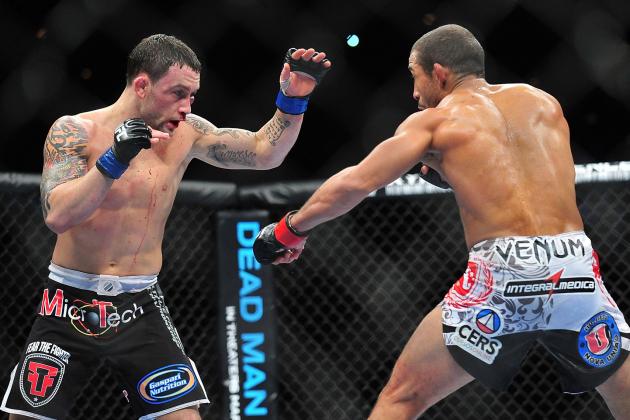 Gary A. Vasquez-USA TODAY Sports

Edgar is an incredible fighter, and has been competitive with both the lightweight and featherweight champions. The reason he is most likely to drop off the pound-for-pound rankings is because he is 10th.
No matter your personal opinion about his previous three close decision losses, the fact remains they are all losses. A quality win from other fighters just outside of the top 10 could push them ahead of Edgar while he sits on the sidelines awaiting his next bout.
Edgar could be in the top five of this list if a few judges saw his fights a different way. That's all in the past now.
Fighters such as Ronda Rousey and others lay just outside of the top 10 and threaten to usurp the former lightweight kingpin.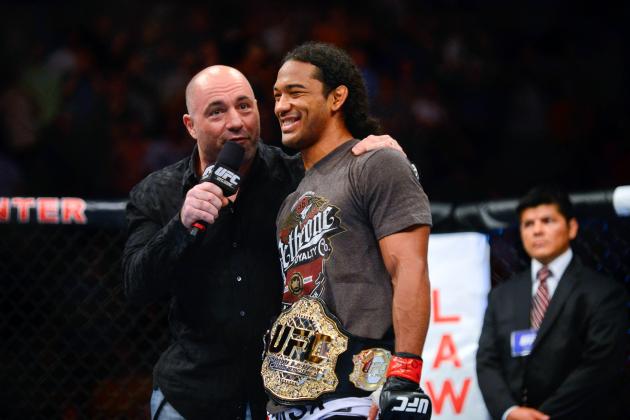 Ron Chenoy-USA TODAY Sports

Benson Henderson is the current UFC lightweight champion, and he is coming off successful defenses against Frankie Edgar and Nate Diaz. Yet, he could find himself outside of the pound-for-pound rankings if he loses his next outing.
Gilbert Melendez is a big threat to take his title and ranking.
Other factors include how Henderson wins, and his last bout against Edgar. Yes, he won, but voters are not likely to forget how close that bout was. Many in the MMA community felt Edgar actually topped Henderson. If Melendez upsets the champion, that gives voters a reason to drop him completely out of the top 10.
The pound-for-pound list is also typically reserved for finishers. Fighters who outright dominate their opposition. Henderson has finished no one inside the Octagon in six fights.
Even with a win, he is likely to fight one more time in 2013 against the winner of Jose Aldo vs. Anthony Pettis. That is another fight where he could lose and plummet down the P4P ladder.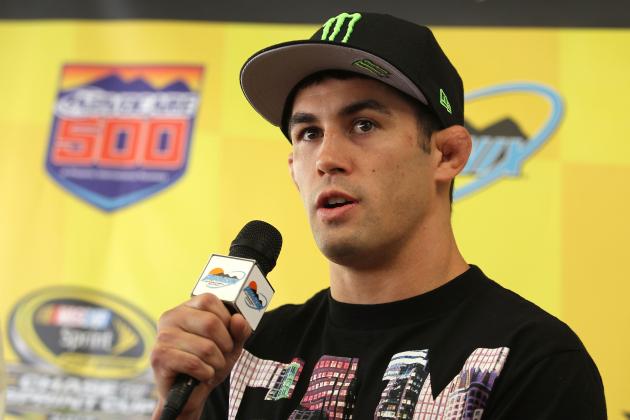 Todd Warshaw/Getty Images

The man most likely to fall is clearly Dominick Cruz, and it has nothing to do with his fighting ability.
Cruz has been absent with injury since 2011. After more than a year of inactivity, and no timetable for a return, he could easily be taken out. It may happen as soon as the next rankings.
Let's assume he returns in 2013. There is a monster awaiting him. Renan Barao is the interim champion of the division, and already on the pound-for-pound list. He has been dominant, and he poses significant risks to a healthy Cruz, let alone one coming off an injury.
As the weeks and months go by and Cruz remains out of competition, voters will eventually drop him off their ballots. He is a near lock to lose his place on the pound-for-pound list.