Mauricio Rua vs. Antonio Rogerio Nogueira Head-to-Toe Breakdown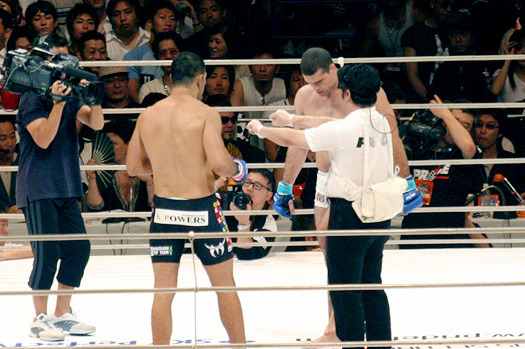 Photo Credit: Stephen Martinez/Sherdog.com
Mauricio "Shogun" Rua and Antonio Rogerio Nogueira will meet again nearly eight years after their first encounter in PRIDE.
Shogun took the first exciting fight by unanimous decision, and advanced to the semifinals of the 2005 PRIDE Middleweight Grand Prix. The Chute Boxe fighter would go on to claim the tournament title and shoot up the 205-pound rankings.
Eight years later, they are both still ranked in the Top 10. In the official UFC rankings, Nogueira comes in at No. 5 and Shogun is right behind at No. 6.
This rematch will help one fighter get closer to a title shot, and send the loser back down a ladder they may never get to climb again. It is a crucial meeting in the light heavyweight division.
Let's break down the rematch between Shogun and Minotouro.
Begin Slideshow

»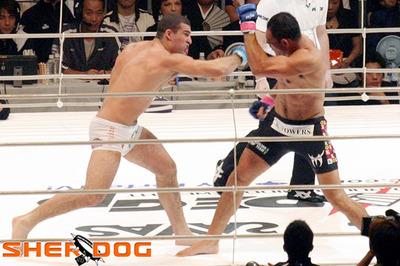 Photo Credit: Stephen Martinez/Sherdog.com
Many assume that Shogun will have the striking advantage in this bout, but do not let the Nogueira name fool you. He is equipped to handle everything Shogun throws standing.
Shogun has a more diverse striking attack. His kicks and knees are powerful. However, it's during these wild but exciting exchanges that he often gets into trouble on the feet. It almost cost him in their first fight.
Nogueira has some of the better boxing in the division. He throws crisp, straight punches. In the first meeting, he landed his lead left repeatedly, and dropped Shogun with a clean overhand right in the first round. He can do that again.
Conventional wisdom does not hold up in this instance.
Nogueira's boxing is a perfect counter to Shogun's wild exchanges. Shogun needs to throw more kicks in this battle, but his penchant for brawling will cause him to fall into Nogueira's style.
Edge: Nogueira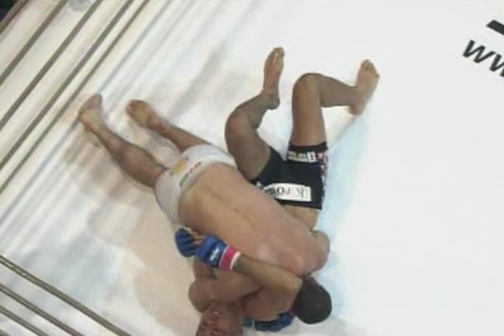 Shogun passes in to side control.
You can once again throw conventional wisdom out the window when it comes to grappling. The Nogueira name is almost synonymous with jiu-jitsu, but it will not be as effective in this fight.
Shogun's ground game doesn't get talked about nearly enough. The focus is always on his striking and knockout ability. However, the first meeting against Nogueira provided us with a good look at his skills in this area.
Nogueira allowed Shogun to get inside and get a body lock on him numerous times. Shogun took Nogueira down almost at will, and only when he was tired did throwing Nogueira fail. Meanwhile, when Nogueira tried to take Shogun down early in the fight, he easily stuffed the attempt.
Once on the mat, Nogueira could not threaten Shogun nearly enough. Shogun's top game was simply too good. He even passed Nogueira's guard.
Shogun will not have the luxury of knees to the head in this fight, but that's not why he was in control. He simply outperformed Nogueira on the canvas. I don't see that changing in the rematch should Rua want this fight on the mat.
Edge: Shogun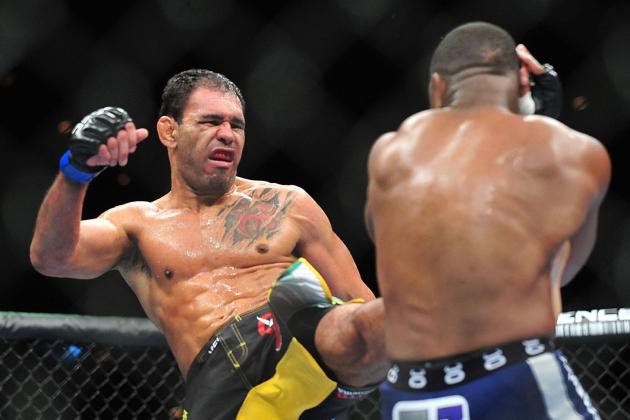 Gary A. Vasquez-USA TODAY Sports

It has been eight years since the first fight. That is a tremendous amount of time for fighters to improve their skills, and this fight may come down to who has improved the most.
With that being said, neither man has greatly improved. They were both in their prime in 2005.
Shogun may only be 31, but he is an old 31. He has been in a lot of battles and it has sapped his time in the sport. Nogueira is closing in on 37. Neither man is a spring chicken.
Based on their most recent performances, it looks as if Nogueira has been the one improving the most between the two—slightly.
This is still an even fight, but Nogueira has only fought once since 2011. The time away from the cage may have helped him improve his skills. More importantly, it has perhaps allowed his body to recuperate.
Edge: Nogueira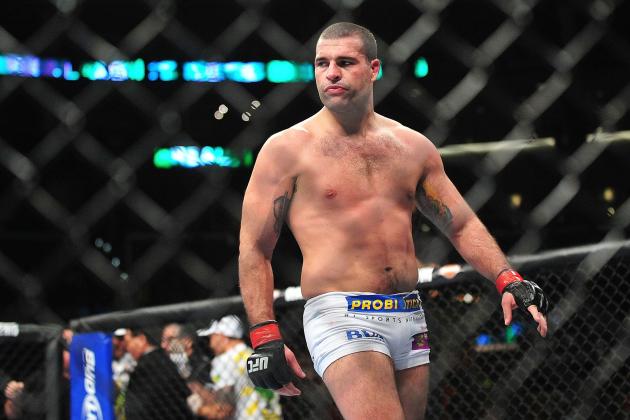 Gary A. Vasquez-USA TODAY Sports

Nogueira's X-Factor: Takedown Defense
Nogueira has to keep this fight standing.
In the first fight, he could do little to nothing to stop Rua from putting him on his back. He can't let that happen in this fight.
Nogueira let Shogun inside too easily, and offered little to no defense once he had the body lock. In the Octagon, things are a bit different. The cage can assist him. If Shogun gets the body lock against the fence, Nogueira can use it to stay standing and pummel under.
With five-minute rounds, Nogueira needs to stay upright for as long as possible. He can't afford to have Shogun on top of him in the current state of MMA judging.
Rua's X-Factor: Cardio
Unfortunately, one of the question marks for Shogun late in his career has been his gas tank. How much can Shogun push the pace in his fights?
The output for their first fight was high, and Shogun slowed down. The difference is that he was still able to be active late in the fight, and PRIDE had a 10-minute first round.
The style of the fight should play into Shogun's hands, but the question marks remain.
If Shogun slows down against Nogueira, he could wind up with his second straight loss in the Octagon.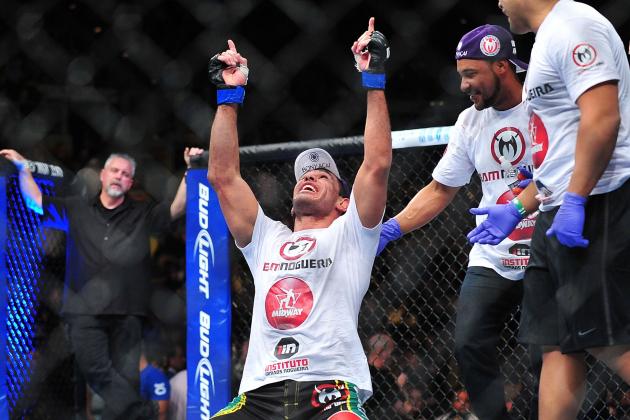 Gary A. Vasquez-USA TODAY Sports

Two men who love to strike and are very durable—this fight has every chance to exceed their first bout, but it won't.
Shogun needs to take this fight to the mat. His top game will not allow Nogueira to be successful with any submission, and he can do some damage with his strong ground-and-pound. The problem is that Rua likes to brawl a bit too much.
Nogueira will capitalize.
I will take a bold stance with my prediction for this fight.
Shogun is weathered. His style matches perfectly to being countered by Nogueira, and that will happen at some point after the first round. Nogueira's boxing will earn him an important stoppage over the former champion.
Prediction: Nogueira defeats Shogun by TKO in the second round