NBA Youngsters Who Aren't Being Developed Properly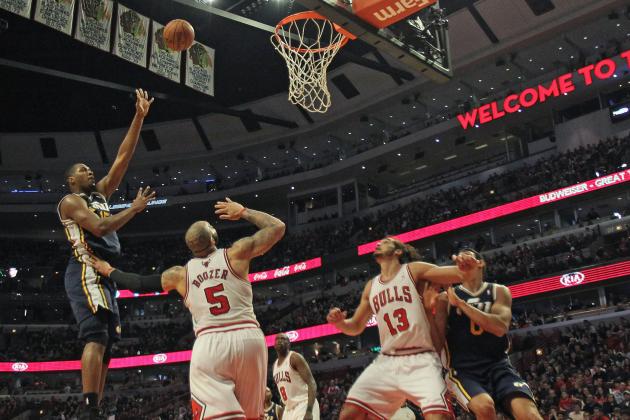 Jonathan Daniel/Getty Images
Derrick Favors is one of many who are being used incorrectly.
As fans, writers, bloggers and faux head coach/general managers, we all love to criticize and analyze the impact of a player and what we would do in that situation.
More often than not, the coaches understand the game of basketball better than us, but that doesn't stop us from voicing our opinions on who should be in the starting lineup, fourth quarter, or taking the last shot. And rightfully so, we are just fans, even the people who write.
We don't necessarily take in the aspect of a players' mentality, the confidence they gain from minutes played, and their development because we aren't a part of the process.
Keeping that in mind, there are phases of the game we can take from simply watching the games themselves. For example, we can keep track of the style of play, and monitor the minutes. What's most important is watching how a coach handles his players.
Even though there may be times a player plays 30+ minutes in a game, we see the coach take them out because of a defensive breakdown. That's not necessarily fair to the young player, especially if the team isn't bound for the playoffs. A young player may struggle but they are much better working through their struggles than being nailed to the bench.
There are eight extreme cases, ranked from normal to most egregious, in today's NBA that highlight how coaches are mishandling the young talent on their teams.
Begin Slideshow

»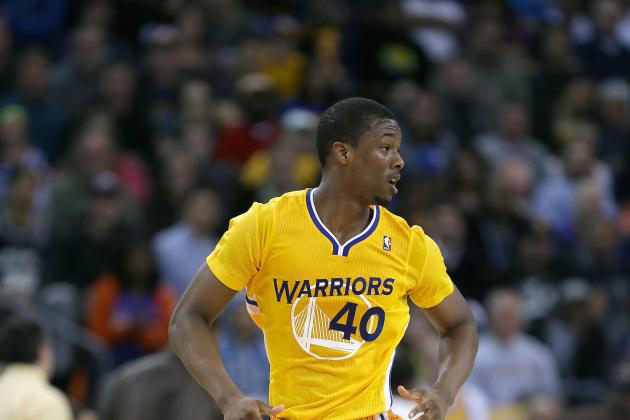 Ezra Shaw/Getty Images
Barnes presents the whole package but doesn't have the aggressiveness or playing time to show it.
This is a bit tough to believe, with Barnes playing a solid 25.4 minutes per game and a starter all year long on a playoff team.
However, there have been many instances where Mark Jackson has had a short leash on Barnes, subbing him out for a defensive breakdown and keeping him on the sidelines until halftime or the end of the game.
Along with Jarrett Jack's recent struggles and Klay Thompson's season-long shooting slump and poor decision-making, Barnes deserves a bit more playing time in the latter portions of games.
Granted, he rarely seizes the moment by driving to the basket aggressively or looking to make a play, instead wanting to float around on the perimeter. But on the other hand, it's hard for him to get into a rhythm with Stephen Curry, David Lee, Klay and Jack all looking for their own shots.
With Klay playing 35.7 minutes a game, there is cause for a bit of wear and tear, given that it's his first 82-game season. With the playoffs looming and the Warriors as a whole struggling, Barnes can give them what they need offensively: an extra shot creator.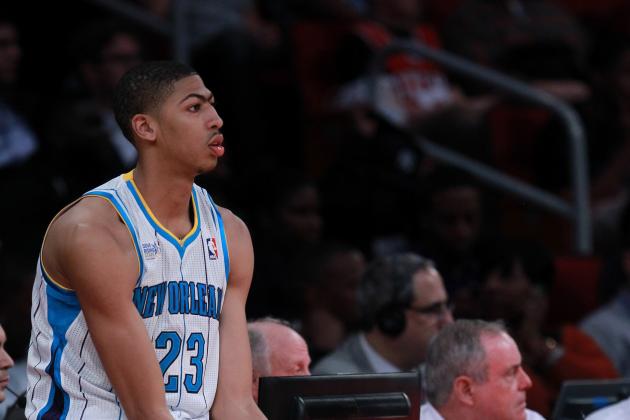 Ronald Martinez/Getty Images
Davis has spent too much time on the bench due to coaching and injuries.
It was just last season when people were calling Monty Williams one of the best up-and-coming coaches in the league.
A season later, this has been reversed, as the offense and defense have struggled in light of more injuries to players like Eric Gordon and Anthony Davis. It didn't help that top draft pick Austin Rivers had a terrible rookie season.
Despite an extraordinary season from Most Improved Player candidate Greivis Vasquez, Williams has ignored a player who could use a lot more playing time than he's gotten.
Granted, Davis has been injured a lot this season, from a concussion, ankle and shoulders, he hasn't proven able to stay on the floor for an extended period of time. However, when he has played, he's played great.
Davis is averaging nearly two blocks, 51.1 percent shooting and while he hasn't shot well from mid-range, he does have the ability to stretch the floor.
Even with that being said, he is barely scraping the upper 20s in minutes. With a frontline of Robin Lopez and not much else (Ryan Anderson is much better stretching the defense shooting that inside), a lineup of Vasquez-Davis-Gordon-Anderson-Aminu would prove lethal.
That lineup has played a total of 55.8 minutes this season, producing a +10 in that span, according to 82games.com.
Unclog the middle and run the spread pick-and-roll with Davis and watch the team flourish.
Stephen Dunn/Getty Images
Bledsoe may be the Clippers' X-factor in the playoffs.
Playing behind Chris Paul is both good and bad.
The good being that you get mentored behind the greatest point guard of our generation. The bad being you probably won't be playing much, if ever. Toss in the fact that Chauncey Billups is back and Vinny Del Negro is the coach, and we understand why Bledsoe plays sparingly.
In spurts, a guard tandem of Paul-Bledsoe can create havoc against the other team's guards. See: the Clippers-Grizzlies series last year. However, Del Negro insists on only playing Caron Butler over Matt Barnes but keeping Bledsoe under 22 minutes a game.
He may not be the floor general that CP3 is—no one is—but his ability to defend certainly deserves a significant spot in the rotation.
We can understand that the Clippers are going for it all this season and veterans are the tried and true formula, but it's a bit counterintuitive when Bledsoe may present their best option of winning.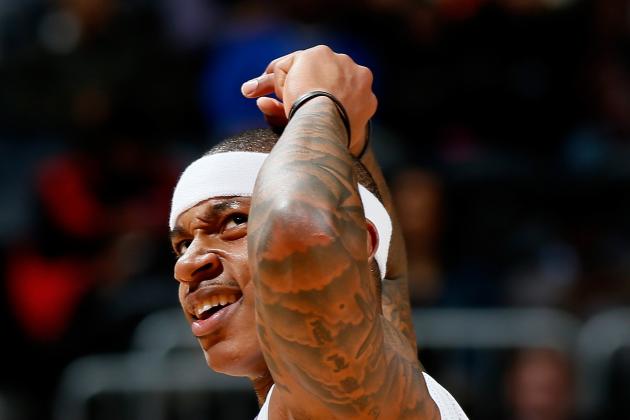 Kevin C. Cox/Getty Images
Thomas has looked like this a lot when Smart benches him.
Despite shooting essentially the same percentages from the field and from three in the two seasons, along with owning a PER of 17.22 (down from last season of 17.68), he is playing just 25.9 minutes per game. Last season as a rookie? 25.5 minutes per game, according to ESPN.com.
The numbers remain the same and Thomas doesn't quite have the height or strength to play the best defense, but the most worrisome aspect of this is Keith Smart's inability to recognize the need for player development.
Thomas, along with DeMarcus Cousins and Tyreke Evans are their three best youngsters, but John Salmons (29.5 minutes) and recently released Aaron Brooks (20.8 minutes) were soaking up all of Thomas' playing time.
Perhaps management finally realized Smart's inability to recognize talent, and the release of Brooks speaks a lot to that notion.
With just a handful of games left as a lottery team, there's no reason to play the veterans.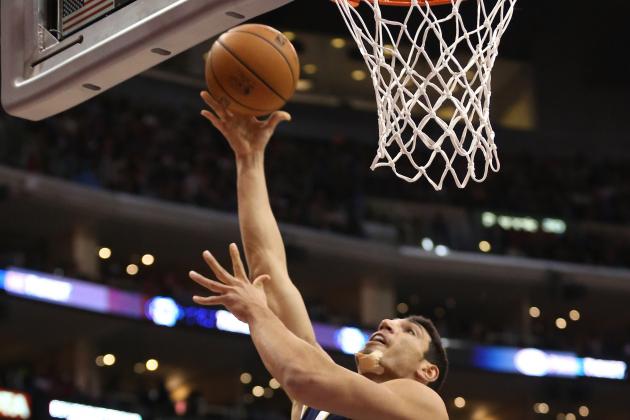 Stephen Dunn/Getty Images
Kanter's high intensity low-post game isn't seen often in the NBA, or young players.
And here we begin the questioning of the Utah Jazz.
We have no idea whether they even had trade offers for Al Jefferson or Paul Millsap at the trade deadline, and if I had to guess, they probably didn't or they would have jumped on it.
However, this doesn't mean that they should minimize the playing time of one of their two potentially dominant big men, Enes Kanter.
The Turkish star known for his absurd clothing, has been a per-minute star. On a 36-minute basis, Kanter averages 16.9 points, 10.5 rebounds and 55.6 percent shooting from the field, according to NBA.com.
Numbers don't extrapolate that easily, but Kanter is known for his high-intensity work on the glass when he plays. Only 15.7 minutes per game, even with Millsap and Jefferson on the team, is simply unacceptable.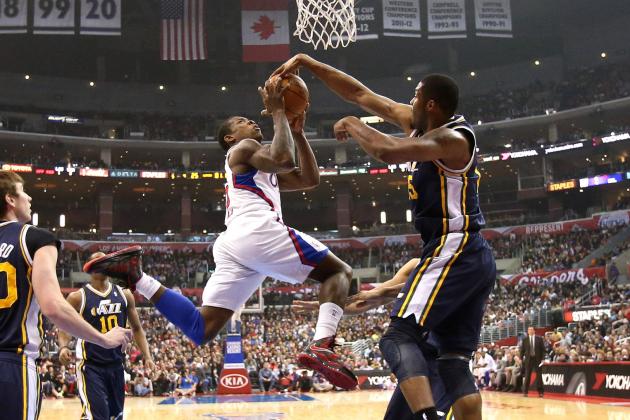 Stephen Dunn/Getty Images
A core of Favors-Kanter has Jazz fans drooling.
The other part of the young duo in Utah, Derrick Favors, has unlimited potential along the likes of a young Dwight Howard or Andrew Bynum.
During his three seasons in the NBA, Favors has averaged 21.1 minutes per game. Favors is currently averaging 22.6 minutes languishing on the bench behind Jefferson.
The reason that makes the Utah bigs less effective than they are is the result of the poor guard play. Even with a healthy Mo Williams—who isn't very good, regardless of injury—the combination of Jamaal Tinsley, Earl Watson and Randy Foye aren't the best players to relieve the pressure on pick-and-rolls.
And if Favors ever got to play in a lineup with Jefferson, he would never get the ball. Favors currently plays in the fourth and fifth most-used lineup on the team. To contrast that, the combination of Millsap and Jefferson have held down the top three lineups all season.
For the Utah Jazz, we can throw Alec Burks and Gordon Hayward in that under-used crew, as well.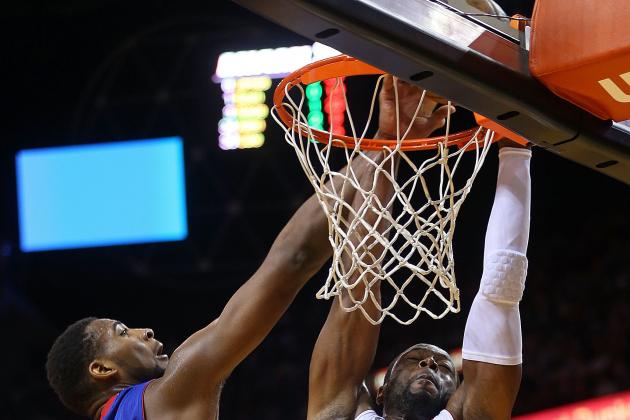 Mike Ehrmann/Getty Images
Drummond can play some defense.
This one is easily the hardest to understand, especially from a fan standpoint.
After falling to the ninth pick to the Detroit Pistons, Drummond inexplicably played an average of 19.7 minutes despite averaging 1.7 blocks and 7.5 rebounds in that span.
Under 20 minutes for a guy who hustles, plays defense, and tries? Apparently that doesn't work on a team with players like Charlie Villanueva and Jason Maxiell, both veteran players wasting away playing time on a lottery team.
Drummond is currently recovering from a back injury, but when he returns, he should garner as much playing time as possible. A starting frontcourt of Greg Monroe is a potential two-way devastation machine.
Another aspect of that development is how the Pistons handle the two big men. Will they just let Drummond play by himself so they can spread the floor? Or will they play both, hoping to dominate other front lines?
Whatever they do, Drummond will need plenty more playing time for them to find out.
The guy does this. How can you possibly play him 26.6 minutes per game?
When one takes a look at the depth chart, if they haven't watched a Milwaukee Bucks game all season, they see Ekpe Udoh and Samuel Dalembert fleecing some of his minutes. That is incomprehensible.
Now that Scott Skiles is gone, Ersan Ilyasova has exploded and Larry Sanders, or LARRY SANDERS!, as the online community dubs him, should join him as well.
Already one of the league's best interior defenders, they'll need him much more down the stretch with notoriously bad defenders Monta Ellis and Brandon Jennings manning the guard slots in the playoffs.
More Larry Sanders is good for everyone, especially the Bucks.