Why Johnny Hendricks Will End Up Georges St-Pierre's Biggest Test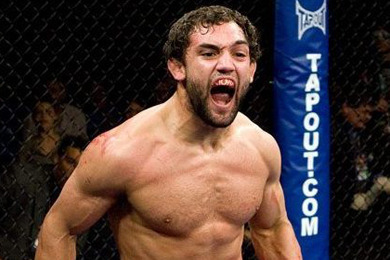 Georges St-Pierre has run through a laundry list of challengers during his title reign, most recently defeating the tenacious former WEC welterweight champion Carlos Condit via unanimous decision. Fans are left wondering what it will take to dethrone the seemingly unstoppable kingpin.
St-Pierre's next scheduled title defense comes this Saturday night at UFC 158 against an accomplished striker and Jiu Jitsu specialist in Nick Diaz. However, many critics are writing off the challenger in this matchup. Instead, they believe that rising contender Johnny Hendricks is a greater threat to the champion.
Let's take a look at why he's considered the next best thing.
Begin Slideshow

»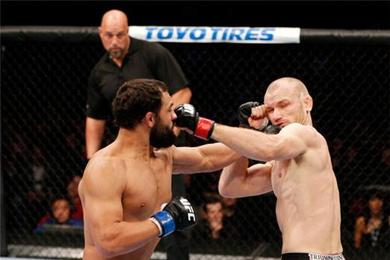 When it comes to pure knockout power, Hendricks is by no means in short supply. At UFC 154, it took him only 46 seconds into the first round to send a very tough Martin Kampmann to the canvas. Less than a year prior to this matchup, Hendricks disposed of Jon Fitch in the same way, snapping a five-fight win streak for the challenger that dated back to January 2009.
St-Pierre, while dominant in his recent outings, has shown that he can be rocked. Fights with Matt Serra and most recently Carlos Condit have critics questioning the champion's ability to absorb hard shots. If St-Pierre can't avoid the power of Hendricks, he could find himself staring up at the octagon lights.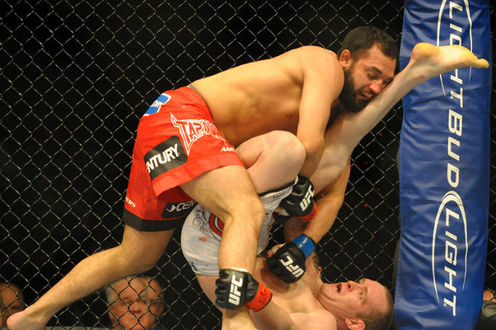 St-Pierre has displayed an accomplished wrestling skill set throughout his title defenses. His takedowns and wrestling have allowed the champion to dominate and control his opponents with ease. His ability to utilize wrestling to dictate where the fight goes has been instrumental in his success.
Johnny Hendricks has preferred to showcase his striking in recent matchups, but his wrestling pedigree is undeniable. Hendricks was a four-time All-American at Ohio State University and a Big 12 conference champion from 2005-2007.
However, St-Pierre has shown that he can dominate even the most accomplished wrestlers in his division. This leaves the question of whether Hendricks' pure wrestling will offset the champions ground game if the two challengers meet.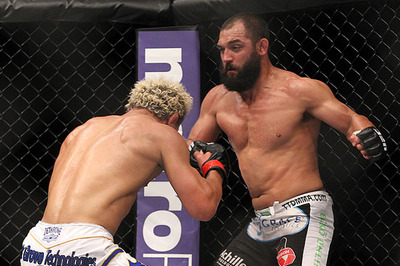 St-Pierre cuts weight to make the 170-pound limit. By fight night he has a significant size advantage over his opponents. The champion's wrestling skill and size allows him to smother opponents with ground control or up against the cage where he can set up a takedown.
Hendricks has the ability to match that strength and intensity, as he is one of the most physically imposing opponents that St-Pierre will face. Technique will be the factor that separates these two fighters when their power is matched.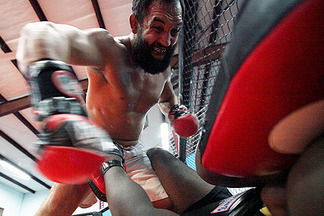 Hendricks has voiced his frustration loudly on the MMA hour about St-Pierre's decision to leap frog him for a fight with Nick Diaz.
He stated, "I feel I proved I can go with GSP, and that I should go with GSP, and here he is keeping me out of that."
The frustration that Hendricks feels may prove to be a deciding factor in a potential future matchup with St-Pierre.
At the UFC 158 pre-fight press conference, St-Pierre stated that he doesn't believe Hendricks is at the top of the division because he lost to Josh Koscheck at UFC on Fox 3.
These words have lit a fire under the challenger, and St-Pierre may come to find out the hard way that a hungry fighter is always a dangerous fighter.
Out of all the contenders that St-Pierre has faced, Johnny Hendricks is by far the most dangerous. He can match the champion on almost every level. If the fight goes to the ground, he won't be a fish out of water. If the fight is kept standing, he has the punching power to knock the champion out. In a game of strength, he can match St-Pierre.
The reason he is the most dangerous opponent so far is because there is not much the champion can do to take him out of his comfort zone. With previous opponents, St-Pierre has been able to exploit their weaknesses, however small they may be. In a future encounter with Hendricks he may do the same, but could also have difficulty finding those openings.
Before a fight with the champion can happen, two outcomes must occur. St-Pierre will have to defeat Nick Diaz and Johnny Hendricks must defeat top contender Carlos Condit in order to maintain his number one contender status. If they succeed, a title fight between the two looms on the horizon.