L.A. Clippers' All-Time Dream Team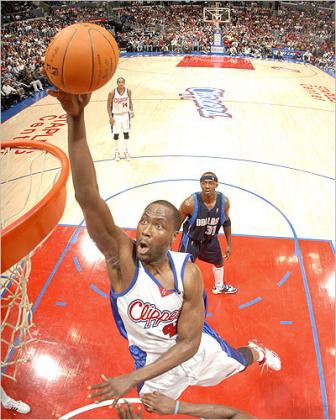 Credit NBA.com
Selecting a franchises' Dream Team is no easy task. There are sentimental favorites, hyper-athletic dunkers, role players and those who used to be beloved and are now hated.
While the Los Angeles Clippers never had the premier champions like the Boston Celtics or Los Angeles Lakers, they have plenty of historic and league-changing players. From Buffalo to San Diego and now into Los Angeles, the history is rich and full of more talent than most remember.
Begin Slideshow

»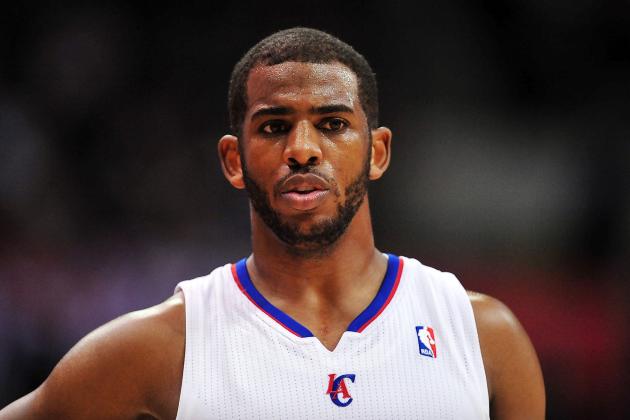 Gary A. Vasquez-USA TODAY Sports

Although he has yet to finish his second year with the Los Angeles Clippers, Chris Paul is already atop the "Clippers' Dream Team" list at point guard.
Despite his short history as a Clipper, Paul has already been named All-NBA first team, All-Star MVP, started on the Olympic team and started in two All-Star games. Those accomplishments already make him one of the most decorated Clippers in franchise history.
His accolades are only expected to grow, as many expect Paul to re-sign with the Clippers this summer. His arrival in Los Angeles signaled a change in the franchise's culture, and that cannot be taken for granted.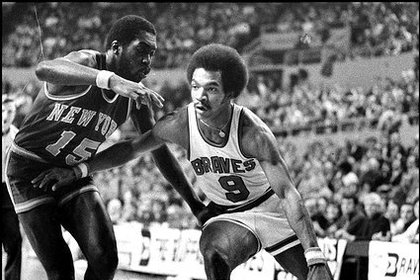 Credit: Sportsthenandnow
Although he mostly played small forward, Randy Smith earns a starting spot at shooting guard on this team. There were few players in franchise history who could score and impact a game in as many ways as Randy Smith could.
Smith teamed up with Bob McAdoo to turn the Buffalo Braves into one of the most exciting teams in the league, before the franchise moved to San Diego. Smith also holds numerous franchise records such as games and minutes played, field goals made and attempted, assists and steals.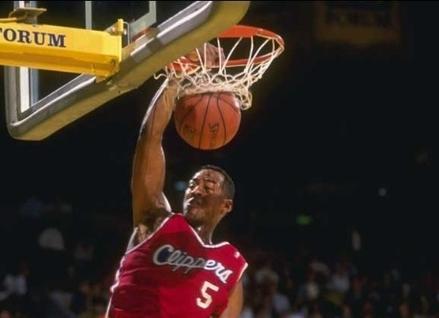 Credit: ESPN
Although he could be cited as the player who began the Clippers' curse, Danny Manning was as talented a forward as there was in the league when healthy. Unfortunately, Manning was plagued by knee injuries throughout his career.
Regardless, Manning helped lead the Clippers to two of their five playoff appearances since moving to Los Angeles and still ranks fifth on the franchise-scoring list. He also helped end a 16-year franchise playoff drought, along with head coach Larry Brown, in the 1991-92 season.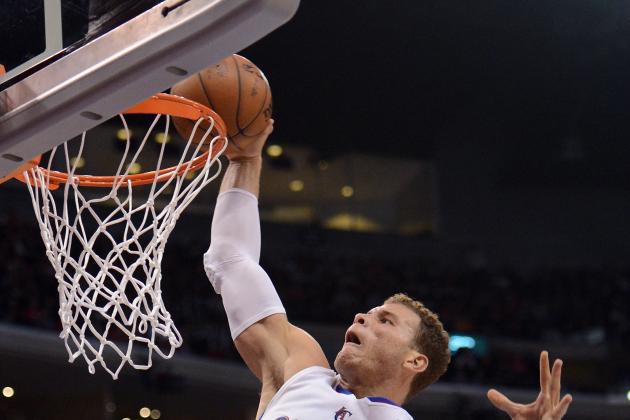 Harry How/Getty Images

Blake Griffin's history his still being written, but he is undoubtedly the most exciting and marketable player in franchise history and is only 23 years old.
His highlights are nearly unavoidable on YouTube, and he signed the largest contract in the organization's history. Furthermore, the former No. 1 pick in the 2010 NBA draft has already started in two All-Star games, been named Rookie of the Year, made Second-Team All-NBA and won a Slam Dunk contest.
As his game continues to progress, he will begin to climb up many of the team's career statistical lists. In fact, he already has recorded the fourth-highest point per game total in Clippers' history. The future is bright in Los Angeles, thanks to Blake.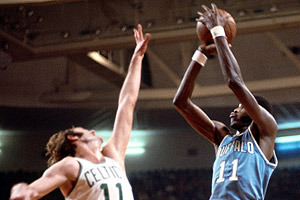 Credit: NBA.com
There is no easy way to describe Bob McAdoo and his sensational talents, but Sports Illustrated summed it up about as well as anyone could:
By the middle of the 1975-76 season Sports Illustrated was calling McAdoo "the quickest tall man, finest shooter and most astounding outside scoring machine ever to play basketball."
McAdoo had a sensational career in the NBA, and is, perhaps, the greatest player in the franchise's history. Mcadoo won three straight scoring titles as a Buffalo Brave, from 1973-74 through 1975-76. He also won the NBA Most Valuable Player Award, made First- and Second- Team All-NBA and was named Rookie of the Year.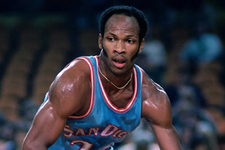 Credit: Hardwoodparoxysm
Anyone who has never seen World B. Free play, just imagine Eric Bledsoe mixed with Jamal Crawford. Lloyd Bernard Free played two short season with the San Diego Clippers, but holds the all-time franchise record for career points per game with 29.4.
Free was known for his signature dunks and aerial assaults on the rim. His scoring prowess earned him an All-Star appearance with the Clippers while scoring 30.2 points per game for the season. Although he did not stick around long, there are plenty of stories about him with the Clippers, just ask Ralph Lawler.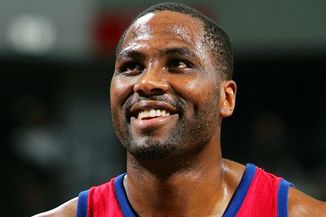 Credit: ESPN
The 2006 Los Angeles Clippers were one game away from the Western Conference semifinals, thanks to the play of Elton Brand. He still is the all-time leader in total and offensive rebounds and even led the league in offensive rebounding during his first season with Los Angeles.
While many fans continue to call him a traitor for bolting Los Angeles for the Philadelphia 76ers in the summer of 2008, despite the team having locked up Baron Davis to play with Brand, he was the face of the franchise for years.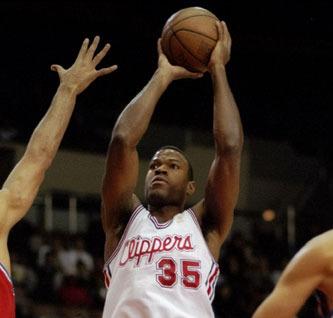 Credit: Nba.hupu.com
Loy Vaught's per-game numbers as a Clipper might not stand out, but he certainly was consistent and one of the few Clippers to reach the postseason three times.
Ranking third on the franchise list in games played, fourth in minutes played, second in offensive rebounds, first in defensive rebounds and second in total rebounds, he certainly has climbed many of the statistical rankings.
He might be most remembered for playing on the 1989 Michigan Wolverines National Championship Team, but he was a staple of the organization once it moved to Los Angeles.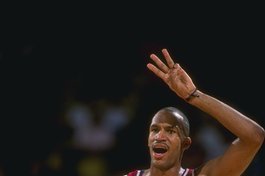 Credit: NBA.com
Perhaps, no player in the team's history bled red and blue as much as Ron Harper. He was interviewed by Slam's Russ Bengston, and had this to say about his career and being a Clipper.
SLAM: I guess being a Laker from '99-on was a long ways from being a Clipper in '89.

Ron Harper: That's for sure. It's definitely a long way, but I tell folks any time, if I'm goin' into the Hall of Fame, I'm goin' in as a Los Angeles Clipper.
Harper left Los Angeles and went on to win five NBA itles with the Chicago Bulls and Los Angeles Lakers, but was one of the few "star" players during his time on the Clippers.
He averaged a shade under 20 points per game as the Clipper and recognizes his time in Los Angeles allowed him to move on later in his career and become a vital player on multiple championship teams.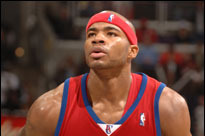 Credit: NBA.com
Corey Maggette was and still is a wrecking ball going through the paint. He was able to get to the line at will, no matter who was guarding him because of his impressive physique and athleticism, which allowed him to create and finish through contact.
As a result, Corey is the Clippers' all-time leader in free throws made and attempted. Additionally, he also led the league in free throws made during the 2003-04 season.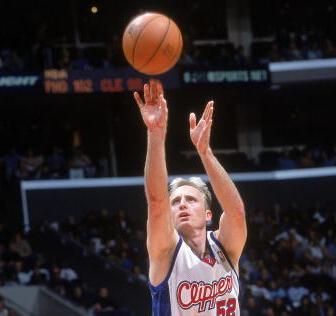 Credit: NBA.com
One of the most appropriately nicknamed players in league history, "The Polish Rifle" holds the record for most threes made in team history by over 300.
Eric Piatkowski was a fan favorite and spent nine long years with the Los Angeles Clippers. His most impressive season came in 2001-02 when he made 46.6 percent of his threes. In addition, he also played in the second-most games in franchise history.
His seasons in Los Angeles may not have led to many playoff appearances, but fans become enamored with the team's most one-dimensional specialist.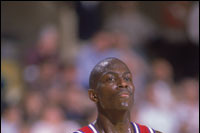 Credit NBA.com
Gary Grant, also known as "The General," finished his career with the second-most assists in team history and seventh in games played. He may not have been the most lethal point guard, having averaged double digits in scoring only twice in his career, but he knew how to lead a team.
His flashy passes made him another fan favorite, as he consistently set up Danny Manning and Ken Norman for dunk after dunk.
His most impressive season was his second year in the league, when he averaged a double-double for the Los Angeles Clippers with 13.1 points and 10 assists per game.