Chicago Bulls vs. Sacramento Kings: Live Score, Results and Game Highlights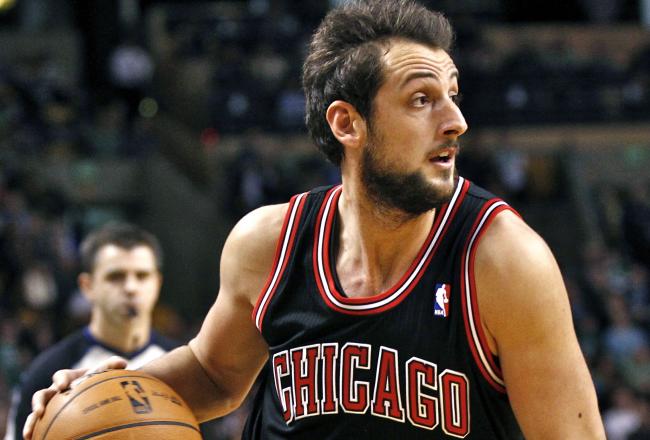 Commentary from the Sacramento Kings dominant 121-79 victory over the Chicago Bulls from Sleep Train Arena in Sacramento, CA on March 13, 2013.
Keys to the Kings victory:
1) Total Tyreke: Tyreke Evans hit 11-of-13 from the floor for 26 points. This is the player we anticipated Evans would become as a rookie, but doing it for one night isn't quite enough. He has to build on this.
2) Very Tough Defense: The Bulls shot 38.6 percent from the floor and the Bulls 2-guards Jimmy Butler and Marco Belinelli shot a combined 2-of-19. The Bulls couldn't really get what they wanted from their sets and took a lot of tough shots at the end of shot clock counts.
3) Turnovers: The Kings had just 2 turnovers in the first half and 3 in the second. That's impressive. Five total turnovers, while forcing 17 from the Bulls.
4) Came Out Aggressive: The Kings led 34-20 after one quarter, and Isaiah Thomas came out and set the tone for his team with penetration and aggressive shooting early on.
5) Chipping in with DeMarcus Down: With DeMarcus Cousins missing the game due to a bruised quadricep, everyone else stepped up, including 10 points apiece from Chuck Hayes and Toney Douglas off the bench.
KINGS 121, BULLS 79 — FINAL
Cole Aldrich vs. Nazr Mohammed is about as flashy a matchup you'll see at the 5-spot, if you're into guys with vertical leaps less than a foot and 40-yard dash times over six seconds.
Thank god we're under a minute here.
KINGS 116, BULLS 76 — 46.2 seconds remaining, just 46.2 in 4th...
Phew. This could have been embarrassing. RT @kcjhoop: Bulls have passed their season low of 67 points.

— Bulls by the Horns (@BullsbytheHorns) March 14, 2013
As we go to timeout, let's stop and think about the fact that one of the worst five teams in the league is blowing out a playoff team by 40. Really let it sink in. Then, let it sink in that the team down by 40 finished with the best record in the league the last two seasons. Now, contemplate that they're without their best player.
One guy can make an awful big difference.
KINGS 114, BULLS 74 — 1:33 4th, Bulls Timeout
Hard to find a lot of positives while down 40, but it can be done, it can be done.
Phew. This could have been embarrassing. RT @kcjhoop: Bulls have passed their season low of 67 points.

— Bulls by the Horns (@BullsbytheHorns) March 14, 2013
KINGS 112, BULLS 72 — 2:15 4th
Couldn't agree more. We won't see D-Rose till next year.
Hate to say it but I bet Bulls team knows Rose is not coming back this year and have lost all hope. Expect an announcement within a week or2

— Ryan Jensen (@MajorJensen33) March 14, 2013
KINGS 108, BULLS 68 — 4:30 4th
Derrick Rose must be thinking, "I'm not coming back to play with these bums." #Bulls

— JRSportBrief (@JRSportBrief) March 14, 2013
They weren't playing like bums until recently. It really makes you wonder what happened.
So about Derrick Rose saying there was no pressure to return because the Bulls are winning? Lost 11 of 18 & now down 54-24 to...the Kings.

— Sam Amick (@sam_amick) March 14, 2013
KINGS 103, BULLS 68 — 5:43 4th, Kings Timeout
Bulls = No Rose. Celtics = No Rondo. Knicks = No Amare. Pacers = No Grainger. 76ers = No Bynum. Heat = No problem getting to the Finals.

— Not Bill Walton (@NotBillWalton) March 13, 2013
Good point, parody Bill.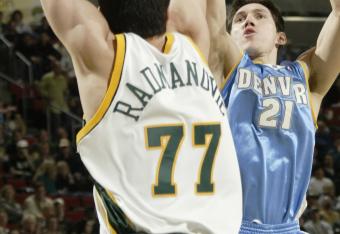 Vlad Radmanovic was a pretty good shooter when he wore No. 77 in Seattle, but the novelty of having a 6'9" shooting guard was gone when he became a 6'9" power forward with a broken shot who can't defend. It's difficult to understand what is keeping Vlad Rad in the NBA.
KINGS 96, BULLS 64 — 7:55 4th
Pretty uneventful first 3.5 minutes of the fourth quarter. Four points scored in 3.5 minutes: a layup by Nate Robinson and a Tyreke Evans jumper from the top of the key.
Thibbs yanked all of the starters. Except Nate Robinson. Good thinking.
KINGS 95, BULLS 62 — 8:32 4th, TV Timeout
Nate Robinson pulled his pants down to tuck his shirt in at the end of the quarter, except he really pulled them down. I mean, no fans saw anything, but he wasn't at all careful.
End 3rd Qtr: Kings lead Bulls 93-60. Evans 24pts 7asts, Thomas 22pts 3asts, Patterson 14pts 9rebs. #KingsAllDay

— Sacramento Kings (@SacramentoKings) March 14, 2013
I'm trying to find some reason to watch this game. And it's really hard. I'm pretty sure the players want out of this one, too, except for maybe Jimmer Fredette who likely has an itchy trigger finger to satisfy here in the fourth quarter.
KINGS 93, BULLS 60 — End of 3rd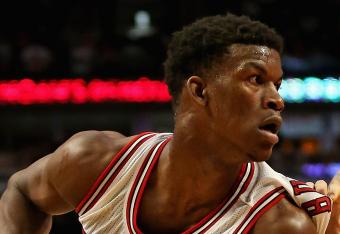 Other than Marco Belinelli (who is 0-of-9 from the floor), the Bulls still have four of their five starters on the court. It's going to be interesting to see when Thibbs pulls the plug, since there's clearly no coming back in this. Jimmy Butler is in instead of Belinelli.
KINGS 91, BULLS 51 — 1:57 3rd (I can't believe I have an entire period more of this)
No Kings starter committed a first-half turnover and they only had 1 as a team. They were too busy driving uncontested to the rim.

— K.C Johnson (@KCJHoop) March 14, 2013
Things haven't changed in the second half. The Bulls really should be ashamed of their effort, because they mailed it in and it's beyond obvious on the defensive end, where they're making All-Stars out of Cole Aldrich and Chuck Hayes.
KINGS 90, BULLS 48 — 3:45 3rd
This makes Cole Aldrich look like the white Hakeem.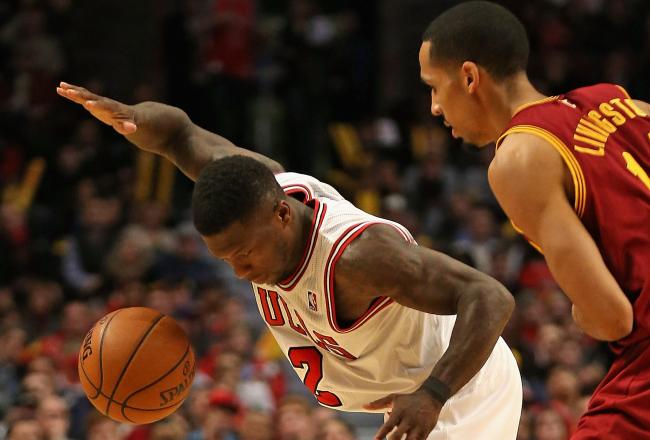 Nate Robinson should keep us entertained through a quarter and a half of blowout basketball. At least that's about my only hope as I suffer through a game everyone has already turned off.
KINGS 87, BULLS 46 — 4:59 3rd
The Kings are leading the Bulls by 40?! Suddenly that Laker win over them looks a lot less impressive.

— bandwagonknick (@bandwagonknick) March 14, 2013
There's bad nights, and then there are games like this one that Tom Thibodeau won't even try to fix or learn from. The Kings are just abusing the Bulls.
KINGS 87, BULLS 44 — 6:02 3rd, Bulls Timeout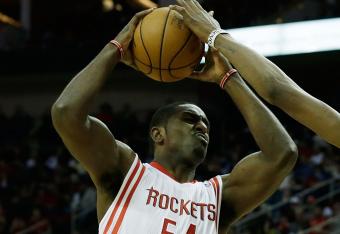 Patrick Patterson's corner three makes Sacramento 6-of-13 from behind the arc. Patterson is 2-of-2 from distance.
KINGS 76, BULLS 42 — 8:00 3rd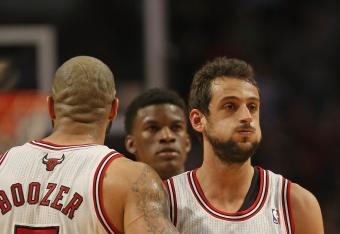 There really isn't any one thing the Bulls are doing well right now. A lackadaisical entry pass to Carlos Boozer was picked off by Patrick Patterson and it led to Jason Thompson free throws. The foul? On Carlos Boozer. Players are committing mistakes and then making up for them with frustration fouls.
KINGS 71, BULLS 36 — 10:02 3rd
Patrick Patterson's first miss of the game was a little sweeping lefty hook coming across the paint. Patterson made his first five shots (all in the first half) and has 11 points.
KINGS 67, BULLS 36 — 11:00 3rd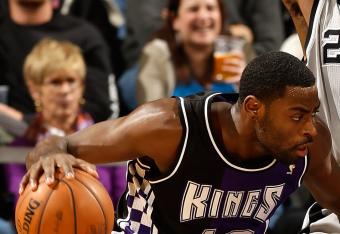 Nate Robinson isolated on the final play and drew a foul on Toney Douglas as he rose up for three. Nate Rob hit all three free throws.
That's just an inexcusable mistake on Douglas' part. And it only adds insult to injury for a horrible Kings first half.
HALFTIME: Kings lead Bulls 65-36. Evans 18pts 6asts, Patterson 11pts 5rebs, Thomas 11pts 2asts. #KingsAllDay

— Sacramento Kings (@SacramentoKings) March 14, 2013
Robinson had eight first half points for the Bulls, who should be able to focus on developing the talents of Marquis Teague and Jimmy Butler in the second half, since no other players stand to benefit from playing in this blowout.
Chicago, a team who prides themselves on defense, have allowed the Sacramento Kings to score 65 points in the first half. THE KINGS!!!

— Vince Galloway (@Vince_Galloway) March 14, 2013
The Kings will focus their efforts on developing Jimmer Fredette, integrating Patrick Patterson into their offensive schemes and allowing Tyreke Evans to rediscover his groove as an NBA player.
KINGS 65, BULLS 36 — Halftime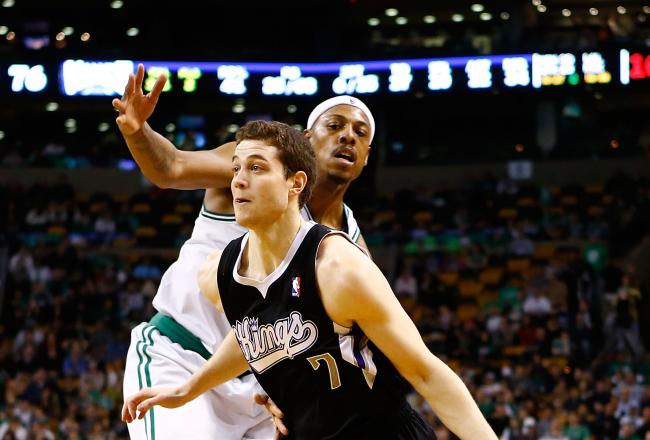 Jimmer Fredette's little floater off the window shows some of the skills he worked on over the summer.
Fredette is similar to Milwaukee's J.J. Redick in a lot of ways. They're both guys who came out after legendary college careers with some major flaws in their game that needed correcting before they could become major fixtures on their team.
Redick made those adjustments and became a better defender. Jimmer's path must be similar, and it begins with becoming a true combo guard so he can maximize his minutes.
KINGS 62, BULLS 33 — 1:07 2nd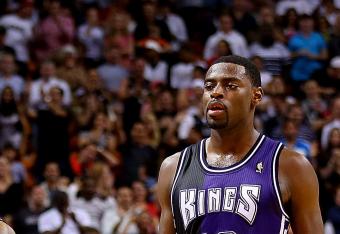 Tyreke Evans is 8-of-9 from the floor for 18 points, and the Kings are just obliterating the Bulls. The funny thing is that in the first two posts of this live blog prior to the game, I indicated the Kings had way too much talent to have as poor a record as they do.
They're showing it tonight.
The Kings are up 32 with 3 mins left in the 1st half.Stop checking your calendars, this isn't April Fools Day.

— Sactown Royalty (@sactownroyalty) March 14, 2013
Sactown has a great collection of talent, but they've underachieved for several consecutive seasons. If only for one night, they look like the team they could eventually become.
It's all Sacto at this point, baby.
KINGS 60, BULLS 29 — 2:57 2nd, Bulls Timeout
It's been really amazing to see the Kings do this. Cole Aldrich has two dunks and he has like an 11-inch vertical leap. Sacramento can do no wrong. In fact, they still have yet to commit a turnover.
Bulls led 16-15. Kings have outscored Chicago 40-8 since.

— Dave Deuce Mason (@DeuceMason) March 14, 2013
KINGS 57, BULLS 26 — 3:45 2nd
This is just getting really ugly though, and I'm trying to distract myself from the horror of this, if you couldn't tell already at this point. Three Kings in double figures mid-way through the second.
KINGS 54, BULLS 24 — 5:00 2nd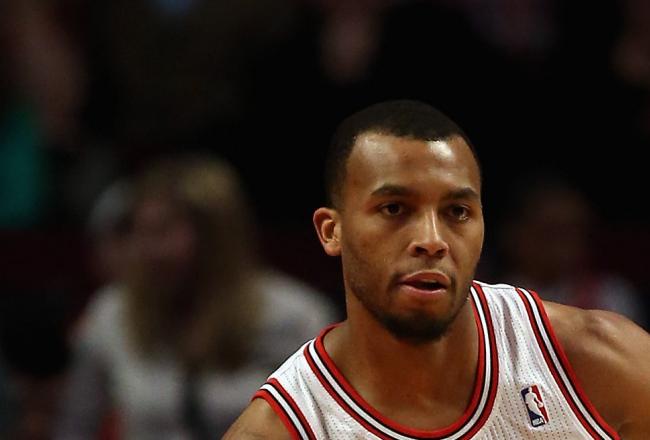 You know you're in trouble when the opposition is on a huge run, as Kings are in 2nd going up 20, and coach signals for Daequan Cook

— Sam Smith (@SamSmithHoops) March 14, 2013
Daequan Cook is a good shooter, though. Cook is just wildly inconsistent and doesn't do much else, but there's always a niche in the league for a spot up shooter who can hit down the open three.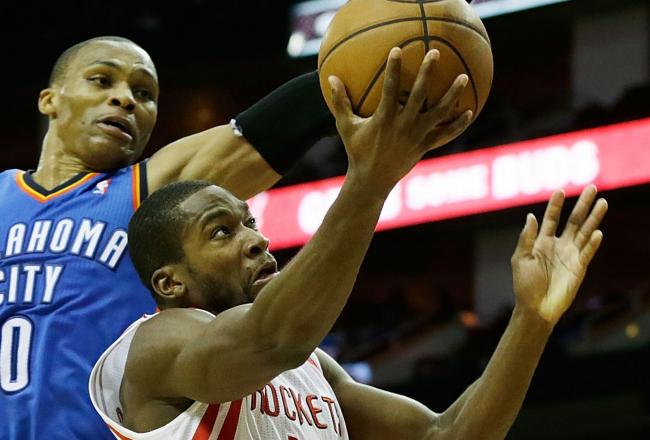 Toney Douglas was having a nice season in Houston, but really hasn't done a lot of value since the trade.
Toney Douglas first point guard off the bench for the Kings.

— Dime Update (@DimeUpdate) March 14, 2013
Douglas has averaged just 3.7 points per game in 17 minutes of play per night for the Kings, and he is shooting a beyond comprehensible 26 percent from the floor. Presumably, it is just a slump, but it's a bad start to his Sacramento career.
Douglas had shot 37.7 percent from three-point range with the Rockets prior to getting traded and was averaging 8.1 points per game in 18.5 minutes per night. He's more than just a throw-in, but not by much. Douglas is also a redundancy in the second unit with Marcus Thornton already there to do the shot chucking.
KINGS 47, BULLS 24 — 6:30 2nd
This article is
What is the duplicate article?
Why is this article offensive?
Where is this article plagiarized from?
Why is this article poorly edited?