Grading Denver Broncos Signing of Wes Welker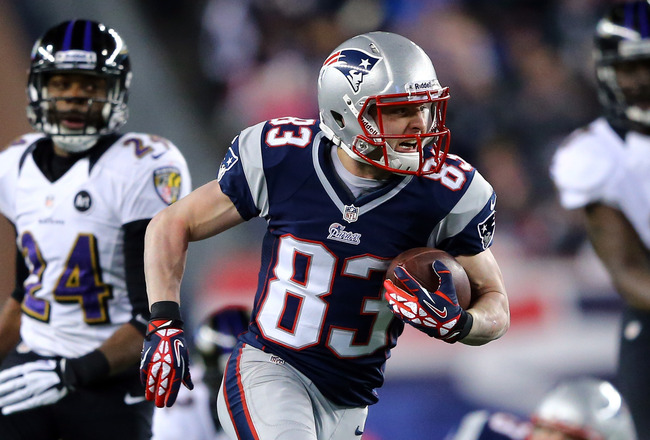 Al Bello/Getty Images
Every year the NFL landscape is shaken up by free agency.
This year has been no exception, and on Wednesday, the Denver Broncos shook up the AFC in a huge way.
According to Ian Rapoport of NFL.com, the Denver Broncos agreed to a two-year contract with wide receiver Wes Welker, who had 118 catches for over 1,300 yards and six touchdowns last year for the New England Patriots.
As fans in Denver do cartwheels and those in New England head for the liquor cabinet, let's take a look at what this means for the Broncos.
Fit: Be Afraid. Be Very Afraid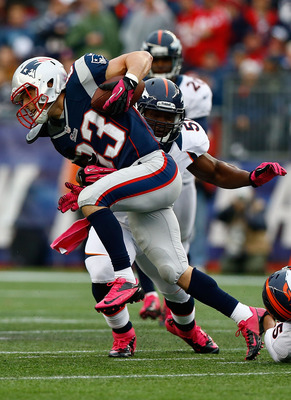 Jared Wickerham/Getty Images
That pounding sound you hear is every defensive coordinator in the AFC beating their heads against their desks.
The Denver Broncos already had a talented cadre of wide receivers led by Demaryius Thomas and Eric Decker.
Now, with the addition of Wes Welker, Peyton Manning now has arguably the best group of pass-catchers in the NFL at his disposal.
Manning topped 4,600 yards last year.
This season, 5,000 yards could be a cakewalk.
Grade: A+
Talent: It's Wes Welker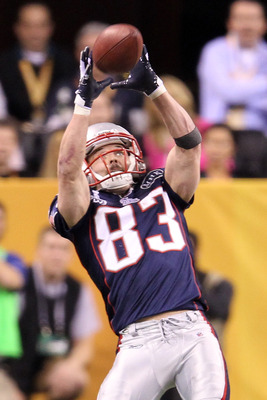 Andy Lyons/Getty Images
Granted, Wes Welker is 31 years old and his best football may be behind him.
However, the fact remains that over the past six seasons no wide receiver in the National Football League has caught more passes than Wes Welker.
In five of his six seasons with the New England Patriots, Welker eclipsed 100 receptions and 1,000 receiving yards.
The Denver Broncos just got the best slot receiver in the NFL, and arguably one of the best slot receivers that's ever played.
After nearly 120 catches last year, there's still plenty of tread on those tires.
Grade: A
Price: SOLD!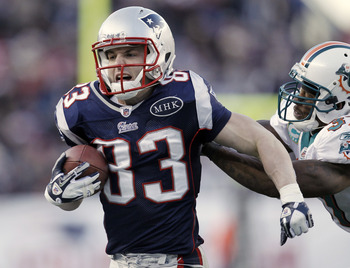 Winslow Townson/Getty Images
According to Adam Schefter of ESPN, Welker will receive $12 million from the Broncos over the two years of his contract.
Um, are you kidding me?
That's slightly less than what the Miami Dolphins are now paying Brian Hartline per season.
The defense rests.
Grade: A+
Risk: What Risk?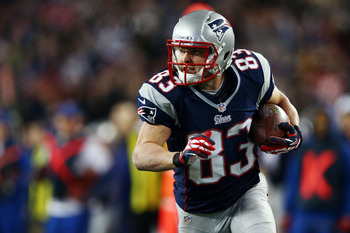 Elsa/Getty Images
Any contract in the NFL carries with it some measure of risk.
With that said though, this deal is about as risk-free as you can get.
The Broncos didn't make a huge financial commitment to Wes Welker, either in regards to the length or size of the deal, even if the majority of that $12 million is guaranteed.
Also, we're talking about a player who has missed only three games in the last six years, and that's taking into account the ACL tear he suffered late in the 2009 season.
Grade: A
Overall Grade: The Steal of Free Agency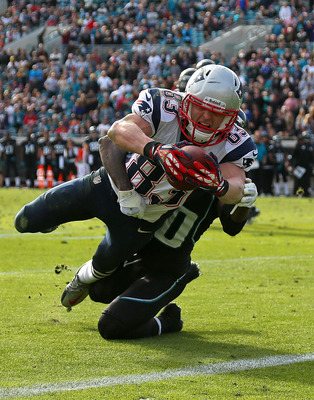 Mike Ehrmann/Getty Images
John Elway might want to hire an attorney, because he just committed robbery.
The Denver Broncos just upgraded an already potent offense significantly, by adding the most dependable wide receiver in the NFL over the past six seasons.
All at a reasonable cost.
While sticking it to the New England Patriots in the process.
This is the steal of free agency. Period.
Grade: A+
Keep Reading

Denver Broncos: Like this team?