Mets Winners and Losers Halfway Through Spring Training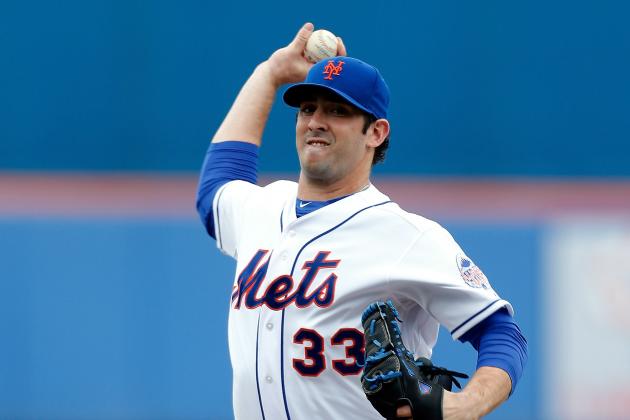 Chris Trotman/Getty Images

Halfway through spring training, the New York Mets still look as if they are trying to find a new identity within the team.
With David Wright currently a member of Team USA in the World Baseball Classic, the Mets' infield has certainly looked different on the left side. In Wright's absence, Brian Bixler, Brandon Hicks, Wilmer Flores and Zach Lutz in particular have spent time at third base.
Injuries to Mets' players on their major league roster have also given some of the younger players some opportunities to show what they can do. Some minor league players have already been re-assigned to minor league camp, while others are still battling for possible major league roster spots.
Here are the Mets' three biggest winners and three biggest losers through the first half of spring training.
Begin Slideshow

»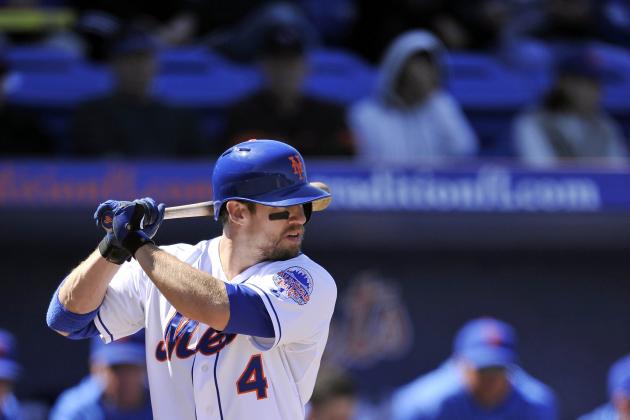 Brad Barr-USA TODAY Sports

One new Met that has certainly made his presence felt in spring training is Collin Cowgill.
Cowgill is batting .400 in 25 at-bats in spring training. He has been hitting very well and is playing just as well defensively. With Kirk Nieuwenhuis injured, this has given Cowgill a great opportunity to possibly become the Mets' starting center fielder on Opening Day.
It would become a steal for the Mets if Cowgill really produces. The Mets acquired Cowgill this winter from the A's in exchange for third base prospect Jefry Marte.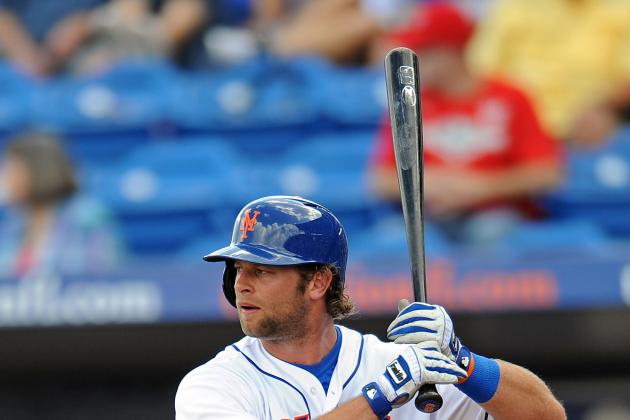 Steve Mitchell-USA TODAY Sports

Kirk Nieuwenhuis' knee injury has limited him to just seven games and 18 at-bats in spring training. With Cowgill hitting as well as he has, Nieuwenhuis could now find himself on the bench in April.
Nieuwenhuis got off to a great start in his rookie 2012 season, but had a terrible slump in July and got demoted to the minor leagues. Despite hitting seven home runs among his 71 hits, Nieuwenhuis also struck out 98 times in just 282 at-bats. He drew only 25 walks, which led to a below average OBP of .315.
More than likely, Nieuwenhuis and Cowgill will platoon in center field, but if Nieuwenhuis does not get healthy soon and Cowgill continues to rake, then Cowgill could possibly win the starting job outright.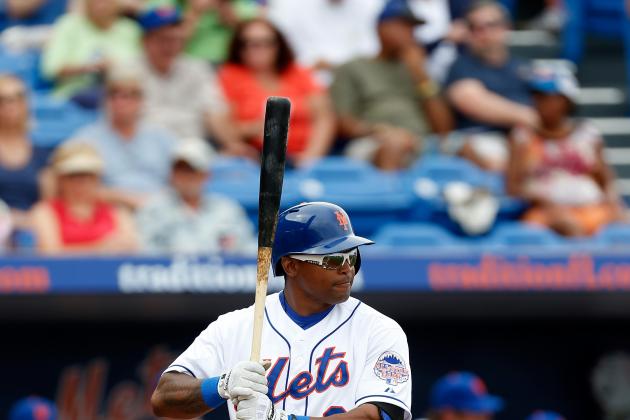 Chris Trotman/Getty Images

Veteran outfielder Marlon Byrd has a great chance to become the Mets' starting right fielder with the way he has hit in spring training.
Byrd is batting .348 with three doubles and three RBI in spring training. With the younger Mike Baxter struggling, Byrd should be able to assure himself of at least a platoon in right field, if not the starting job itself.
If Byrd could once again become the same player that hit 20 home runs and drove in 89 RBI for the Rangers in 2009, then he could definitely help the Mets score more runs, especially against left-handed pitching.
More hitting against southpaws is one thing the Mets will have to improve drastically compared to 2012 in order to become more successful.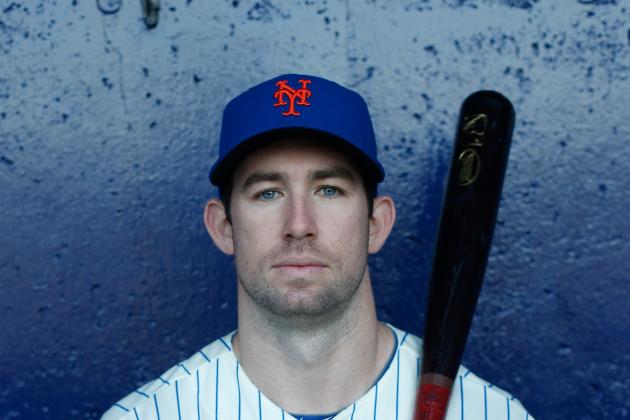 Chris Trotman/Getty Images

Going into spring training, Mike Baxter was projected to be the Mets' Opening Day right fielder. However, his poor offensive performance, plus Marlon Byrd's more successful spring training could put Baxter on the bench by Opening Day.
In 12 games and 23 at-bats, Baxter is batting just .130 with one RBI and one stolen base.
His starting spot was never guaranteed to begin with, so Baxter has to play very well to redeem himself. At best, Baxter could platoon in right field with Byrd, but now, it could be just as likely that Baxter comes off the bench more often than not.
Baxter not starting every day wouldn't necessarily be a bad thing for the Mets. He was a very successful pinch-hitter in 2012 and has a .333 career average as a pinch-hitter.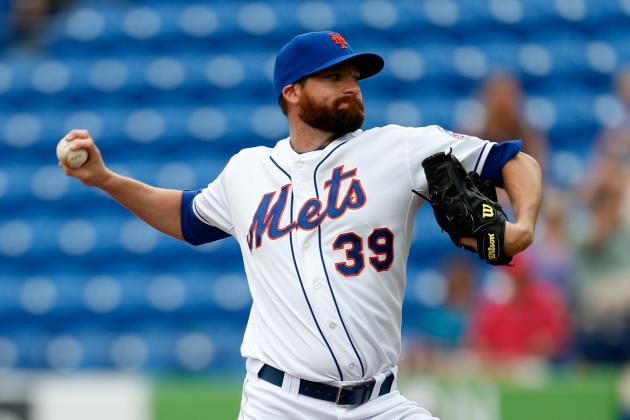 Chris Trotman/Getty Images

Thanks to Frank Francisco's elbow injury, Bobby Parnell has become the Mets' new closer and could hold onto that role for a very long time if he is successful this year.
In spring training, Parnell has a 3.86 ERA and one save. He will begin the regular season as the Mets' closer. If he succeeds for the most part, then he could very likely be the Mets' closer for the entire season. However, if Parnell is not particularly successful, he will probably get moved back to his eighth-inning role, with Francisco or possibly Brandon Lyon replacing him as the closer.
After four years of being one of the Mets' most consistent middle relievers and set-up men, Parnell should be ready to finally become the permanent closer, and hopefully, he will perform a lot better than Francisco did a year ago.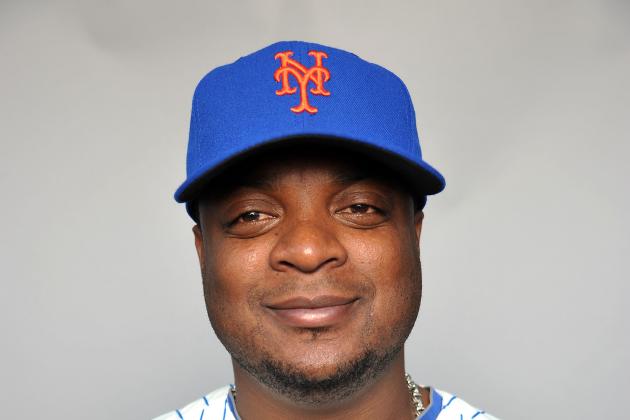 Steve Mitchell-USA TODAY Sports

Not too much has gone well for Frank Francisco since he became a Met last year.
In 2012, Francisco struggled for most of the season as the Mets' closer and had a notable tantrum after pitching poorly in a game against the Marlins, which led to an ejection.
And if that wasn't embarrassing enough, then Francisco also made some headlines in June, calling the Yankees "chickens," which of course ended up with the Mets not playing well against their cross-town rivals.
This year, Francisco has had elbow issues and will most likely not be ready for Opening Day.
As a result, Bobby Parnell will close for the Mets, at least for the time being, and Francisco could become a middle reliever by the time he is finally healthy.
In February, Mets' manager Terry Collins insisted that Francisco would be the Mets' closer this year, but if Parnell becomes an effective closer during Francisco's absence, then there will be no reason for Francisco to step in after the disastrous 2012 season he had.