The 5 Richest Clubs in World Football: Analyzing Their Revenue Streams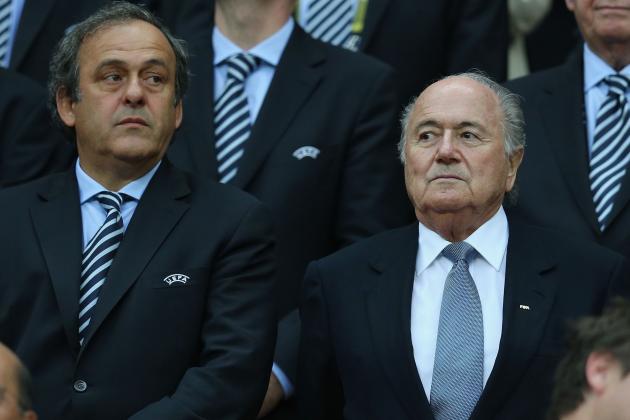 Alex Grimm/Getty Images

European football has become more than just a game. It's big business. The ability to generate revenue has become a vital skill for European clubs, and their financial health can have a tendency to run parallel to results on the field.
Although many clubs in Europe's top leagues are able to generate revenue, there are some clubs that manage to stand out above the rest. These clubs have managed to build their brands on a global level, and are looking to gain market share on every corner of the globe. According to Deloitte, the following teams are the top five revenue-producing clubs in world football, based on their financial statements and publicly available data.
Begin Slideshow

»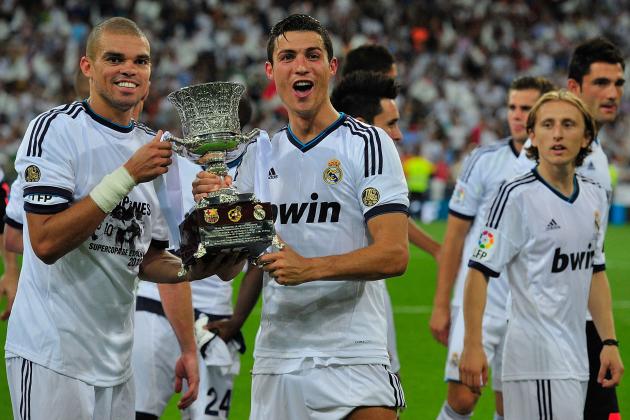 Gonzalo Arroyo Moreno/Getty Images

Matchday revenue: €126.2 million
Broadcast revenue: €199.2 million
Commercial revenue: €187.2 million
Real Madrid was at the top of Deloitte's list for the eighth straight year, and became the first ever team to record over €500 million in revenue over the course of a season. The club recorded a 7 percent increase in total revenue through 2011-12, mainly through the addition of friendly matches around the world. With Madrid's star power, the addition of exhibition matches in China, Kuwait, and the United States were a boost to the club's broadcast revenue. At the same time, the club extended its shirt sponsorship deal with Adidas through 2019-20, ensuring that its commercial revenue streams will remain strong for years to come.
President Florentino Perez deserves a good share of the credit for getting Madrid to this point, but there is even more to come. Madrid has future plans to expand the Bernebeu, and an even more ambitious plan to build a theme park dedicated to the club.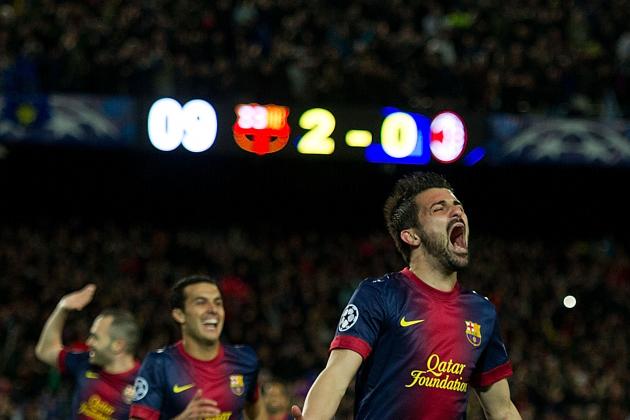 Gonzalo Arroyo Moreno/Getty Images

Matchday: €116.3
Broadcast: €179.8
Commercial: €186.9
Not to be outdone, Barcelona matched Madrid's 7 percent increase in overall revenue, but still fell short of their rivals. Barcelona kept pace by increasing its commercial revenue by 20 percent, and over the last two seasons has increased its revenue by €64.7 million. This increase is almost exclusively due to the club's new shirt deal with Qatar Sports Investments, worth an estimated €30 million per season. Prior to the QSI deal, Barcelona was famously known for avoiding lucrative shirt sponsorships, and for the previous five seasons was charitably paying humanitarian fund UNICEF for shirt rights.
Similar to Real Madrid, Barcelona also has plans to renovate Nou Camp. Even though the club average 75,069 fans per home match in 2011-12, they only increased revenue by €0.2 million, and hope to improve on that number with a more modern matchday experience.
Alex Livesey/Getty Images

Matchday: €122
Broadcast: €128.5
Commercial: €145.4
Perhaps not surprisingly, the Glazer family has been focused on increasing Manchester United's commercial revenue stream as well as capitalizing on the club's global popularity. Outgoing Chief Executive David Gill deserves credit for Manchester United's groundbreaking training kit deal with DHL, which is worth €10 million per season. The concept of sponsoring the training kit went so well, that United negotiated an early buyout with DHL, and will seek an even higher amount for the rights starting in July 2013.
The Glazer family also continues to grow its appeal in the United States. Starting in 2014-15, Chevrolet will take over as United's shirt sponsor, after agreeing to a seven year deal worth €432 million. The club also opened on the New York Stock Exchange in August 2012, and have laid plans to open a global office in New York to capitalize on potential revenue opportunities.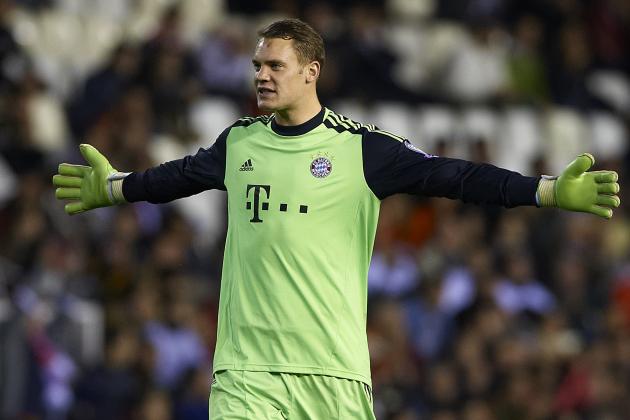 Manuel Queimadelos Alonso/Getty Images

Matchday: €85.4
Broadcast: €81.4
Commercial: €201.6
Despite failing to win a trophy in 2011-12, Bayern Munich's run to the Champions League final amounted to €43.8 million in prize money. The success on the field also allowed Bayern Munich to play more home dates in front of a capacity crowd, including the Champions League final which happened to be played at Allianz Arena.
But Bayern can also credit its financial success to a resilient German economy. The club reported a 13 percent increase in commercial revenue over the last season, and merchandise revenue ballooned to €57.4 million. The increase in merchandising allowed Munich to renew its shirt sponsorship with Deutsche Telekom at a rate of €30 million per season, and the addition of manager Pep Guardiola next season will only bring more attention to the popular German club.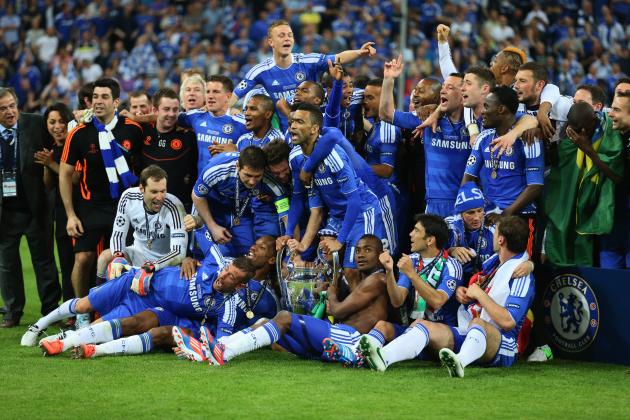 Alex Livesey/Getty Images

Matchday: €96.1
Broadcast: €139.4
Commercial: €87.1
Chelsea became the first club from London to win the UEFA Champions League, and brought home €59.9 million in UEFA prize money. The club also won the FA Cup, and the success on the field brought in three extra dates of revenue at Stamford Bridge.
The two Cup runs coincided with Chelsea's shirt sponsorship renewals with Adidas and Samsung, and those deals helped Chelsea increase commercial revenue by 12 percent. The club also stands to benefit from the new Premier League broadcast deals, which should bring at least another €5.76 billion in revenue to the world's richest league.
In order to keep up with its rivals, Chelsea is looking to build a new 60,000 seat stadium in London. But the club has not been able to secure a location, and its failure to advance in the 2012-13 Champions League put Chelsea in danger of falling out of the top 5 in future seasons.