ACC Tournament 2013 Predictions: Championship Odds for Every Team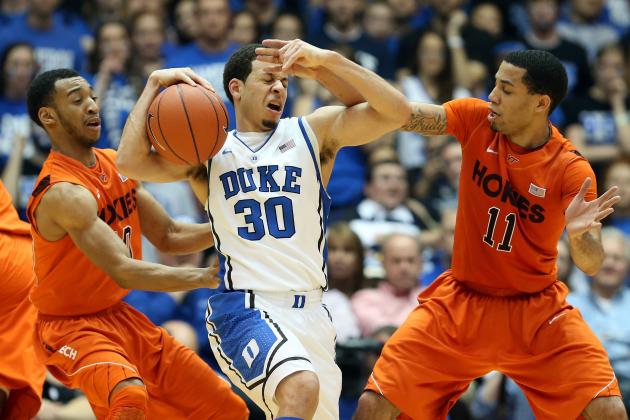 Streeter Lecka/Getty Images

The 60th Annual Atlantic Coast Conference basketball tournament takes center stage at the Greensboro Coliseum this week. The tourney routinely produces some of the NCAA bracket's top title contenders each spring.
Upstart Miami made its strong start count, claiming the regular season ACC crown and entering tournament play as a top seed. Duke, propelled by the return of senior Ryan Kelly, remains in position to earn a No. 1 ranking in the NCAA tournament.
Virginia and North Carolina both dealt with struggles during the regular season, The start of tournament action presents those programs a clean slate, along with a cluster of up-and-down ACC squads.
It's time to take a look at each team's chances of chasing down a conference championship.
Begin Slideshow

»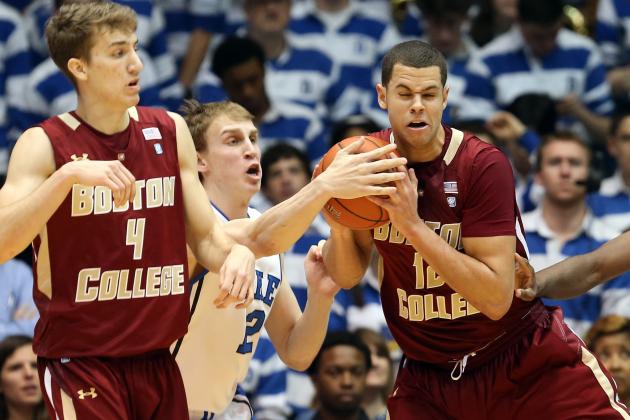 Streeter Lecka/Getty Images

Tournament Outlook: No. 8 seed / Open against Georgia Tech
It's been seven seasons since Boston College reached an ACC tournament championship game, but this hardly looks like the year for a return trip. The Eagles overcame a rough January (1-6) to gain ground in conference standings, but have yet to prove capable of competing with the ACC's elite.
Boston College is 0-5 against nationally ranked opponents. The Eagles haven't appeared in the NCAA Tournament since 2009.
Odds: 20/1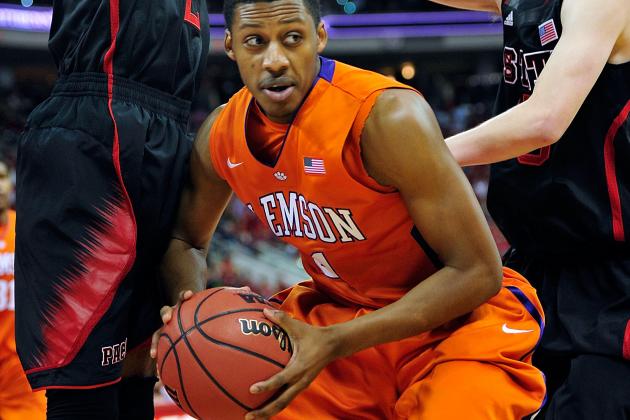 Grant Halverson/Getty Images

Tournament Outlook: No. 11 seed / Open against Florida State
Clemson's season is coming to a crashing close. The Tigers have lost six straight and nine out of 10.
The collapse calls the future of third-year head coach Brad Brownell into question. Clemson dropped both matchups against Florida State during the regular season and does not match up well along the perimeter in the tourney opener versus FSU.
With just one win since January, it's difficult to believe the Tigers are ready to take down any of the ACC's top seeds.
Odds: 40/1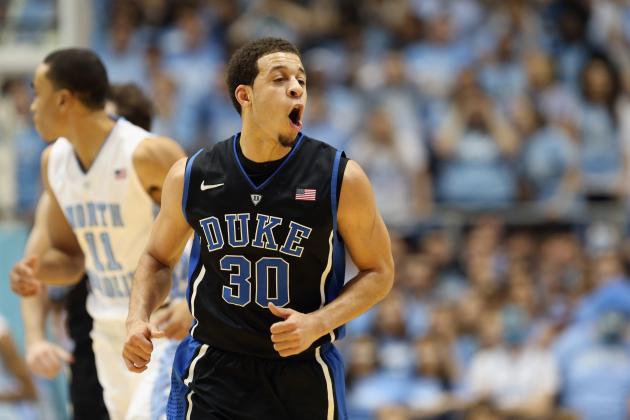 Streeter Lecka/Getty Images

Tournament Outlook: No. 2 seed / Open against winner of Maryland versus Wake Forest
The return of senior seven-footer Ryan Kelly came at the perfect time, as Duke brings one of the nation's best half-court offensive attacks into the ACC tournament.
The Blue Devils are 18-0 with Kelly on the court. He teams up with seniors Mason Plumlee and Seth Curry to give Duke a tough veteran core that's supplemented by young talent.
Miami opens the tourney as the conference's top seed, but Duke is the prohibitive favorite after defeating the Hurricanes on March 2.
Duke has reached 12 ACC tournament title games since 1998, winning 10 championships during that span.
Odds: 3/2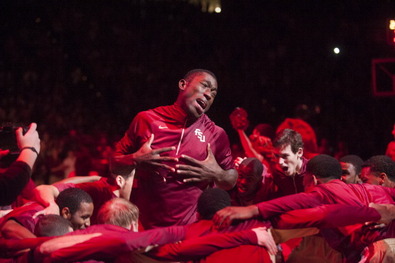 Jeff Gammons/Getty Images

Tournament Outlook: No. 6 seed / Open against Clemson
Florida State (24-9, 12-4 in ACC) entered the 2012 ACC tournament as a No. 2 seed. The Seminoles surged to a title game victory over North Carolina, as senior guard Michael Snaer claimed ACC tourney MVP honors.
Snaer remains a dangerous threat on both ends of the court and kept Florida State's season afloat with several game-winning shots. The Seminoles haven't lived up to heightened expectations this year, but a favorable opening-round matchup against Clemson presents an opportunity to start fresh.
Florida State wrapped up the regular season with consecutive wins against Virginia and NC State, two teams ranked higher than the Seminoles in the ACC tournament.
Odds: 12/1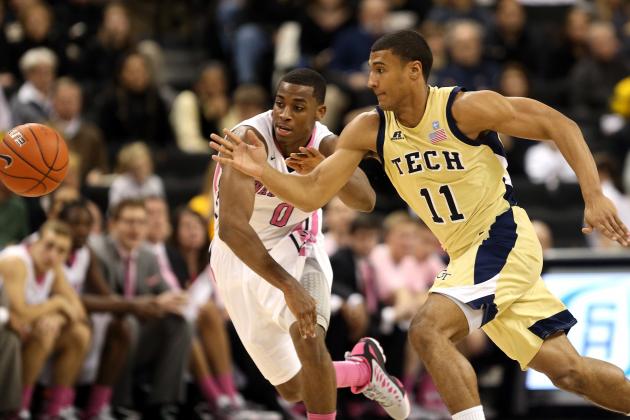 Streeter Lecka/Getty Images

Tournament Outlook: No. 9 seed / Open against Boston College
Georgia Tech has reached three ACC title games since winning its last conference championship in 1993. The Yellow Jackets don't appear capable of another journey into late March this season.
The team hasn't won consecutive games in 2013. Georgia Tech's lack of any semblance of consistency will doom the program in tournament play, where hot squads reign supreme.
The Yellow Jackets lost to first-round opponent Boston College in the regular season finale, allowing four Eagles to tally double-digit scoring totals.
Odds: 30/1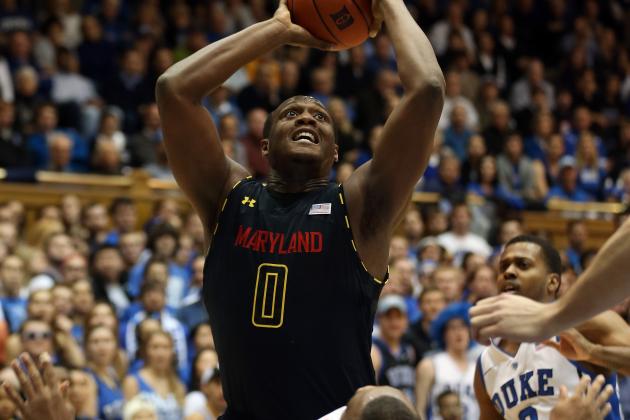 Streeter Lecka/Getty Images

Tournament Outlook: No. 7 seed / Open against Wake Forest
Maryland likely must earn an automatic bid to qualify for the NCAA tournament. Anything short of that should send the Terps, 7-9 since Jan. 9, to a top seed in the NIT.
Six of the team's last eight losses came courtesy of a 10-point margin or more. An opening-round matchup against Wake Forest is a nice draw for the Terps.
Maryland decimated the Demon Deacons by 26 points when the foes met in February. The Terps eliminated Wake Forest from the 2012 ACC tourney.
Sophomore center Alex Len continues to improve and may be headed for early entry in the NBA draft. His ability to control the paint is key for Maryland's defense in the postseason.
Odds: 15/1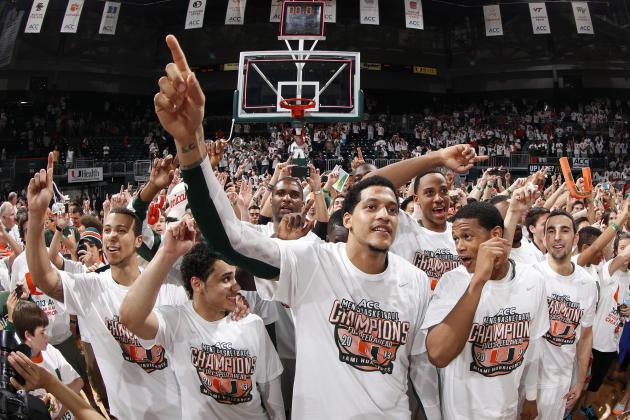 Joel Auerbach/Getty Images

Tournament Outlook: No. 1 seed / Open against winner of Boston College versus Georgia Tech
Miami suddenly seems susceptible to an early round knockout in both the ACC and NCAA tournaments. The Hurricanes held a 13-0 record against conference opponents on Feb. 19, but a late slide creates some doubt.
The 'Canes fell three times in the final five games of the regular season. Losses to Georgia Tech and Wake Forest — teams with a combined conference record of 12-24 — are worrisome.
A narrow loss at Duke gave the Blue Devils a boost in momentum, though the two could meet again in the ACC title game.
Miami opens against the Yellow Jackets, who won at Coral Gables last week. Georgia Tech shot 52 percent in a game decided by Marques Georges-Hunt's game-winning tip-in.
Odds: 3/1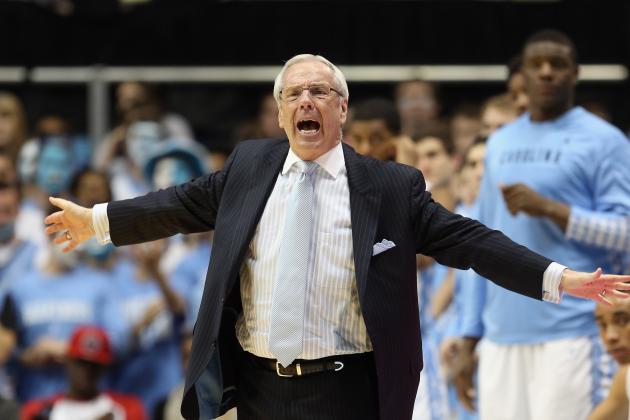 Streeter Lecka/Getty Images

Tournament Outlook: No. 3 seed / Open against winner of Clemson versus Florida State
Give the Tar Heels credit for rebounding from a rough start to secure an NCAA tournament berth and first-round bye in the ACC tourney. North Carolina began the season 10-5, but improved as the winter progressed and has now won six of seven games.
Its lone loss during that span, however, was ugly.
Duke clobbered North Carolina at Chapel Hill on Saturday, allowing the Blue Devils to race out to a 42-24 advantage before halftime. The loss continued a troubling trend for the Tar Heels.
North Carolina is 1-5 against nationally ranked opponents. UNC suffered regular season sweeps against both Duke and Miami, the only teams currently sitting ahead of the Tar Heels on the conference tournament bracket.
Odds: 6/1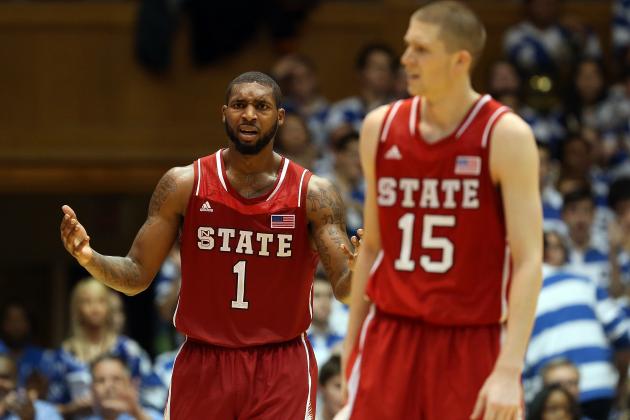 Streeter Lecka/Getty Images

Tournament Outlook: No. 5 seed / Open against Virginia Tech
The consensus preseason ACC favorite has taken its lumps at times this season, but seems to be playing its best basketball during the past five weeks. NC State is 6-2 since Feb. 7.
The Wolfpack defeated Duke and North Carolina during the regular season while falling just one point shy against Miami. Freshman Rodney Purvis, the ACC Preseason Rookie of the Year, has been extremely inconsistent, but could give this team a shot in the arm with a string of quality games.
Odds: 12/1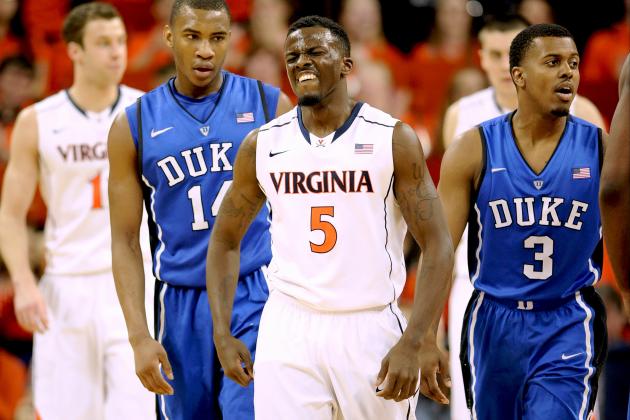 Lance King/Getty Images

Tournament Outlook: No. 4 seed / Open against winner of NC State versus Virginia Tech
The Cavaliers struggle to control position in the paint, but hot perimeter shooting helped this squad secure a first-round bye. Virginia defeated Duke, UNC and NC State on its home court during the regular season.
The Cavs are a much less effective team away from Charlottesville. Virginia stumbled to a 2-7 ACC road record, so take note of how UVA responds in a neutral setting.
The Cavaliers rank last among ACC teams in collecting offensive boards, but mask some inefficiencies by making 39 percent of three-point attempts.
Odds: 10/1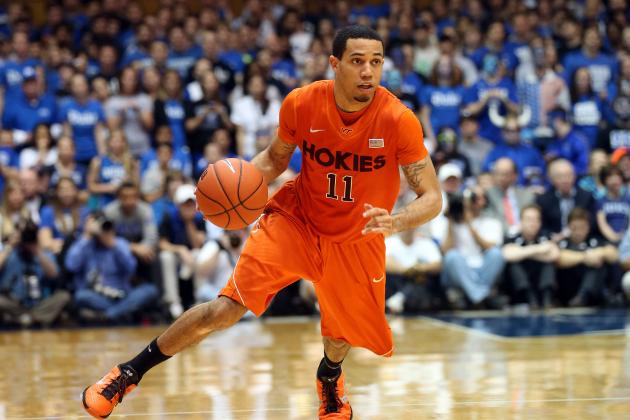 Streeter Lecka/Getty Images

Tournament Outlook: No. 12 seed / Open against NC State
The Hokies' season hit rock bottom in February, as they suffered nine straight conference losses. Virginia Tech secured wins against Florida State and Clemson since the skid, but the damage is done and this team enters the ACC postseason ranked last in a 12-team tournament.
Virginia Tech surprisingly took NC State to overtime in Raleigh on Feb. 16 so perhaps the Hokies have uncovered a way to contend with a superior Wolfpack squad.
Odds: 35/1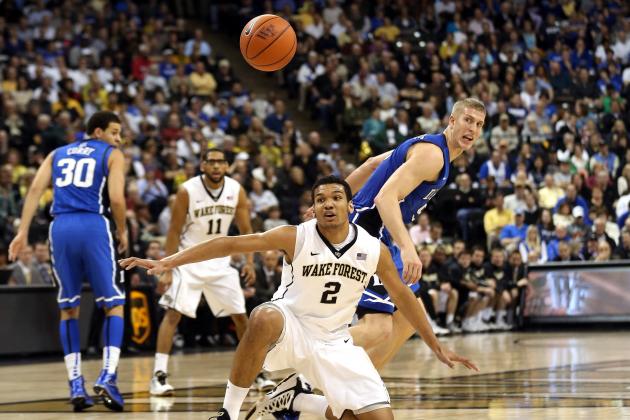 Streeter Lecka/Getty Images

Tournament Outlook: No. 10 seed / Open against Maryland
Wake Forest hasn't won consecutive contests since Jan. 12, and the program is enduring its roughest stretch in recent memory. Coach Jeff Bzdelik has begun to draw the ire of Demon Deacons fans across the country and can't afford many more lackluster efforts against ACC rivals.
The team met Maryland in the 2012 ACC tournament opener, falling to the Terps by 22 points. Maryland also owns a pair of double-digit wins over Wake Forest this season, so there is plenty of pride at stake for the Deacs.
Odds: 30/1