Power Ranking the Best Assistant Coaching Hires of 2013 Offseason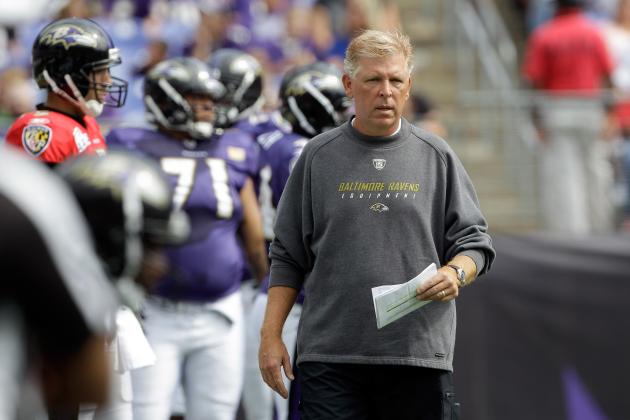 Rob Carr/Getty Images

College football head coaches are talked about all day and sometimes receive a lot more attention than they really should. A lot of times it is the assistant coaches that play the big role in getting a program off the ground. Whether it is making sure the players are ready to go on game day, or using a magic touch in the recruiting field, the assistants are always undervalued when it comes to national attention.
This offseason there was an absurd amount of head coaching changes at various programs and it was enough to drive a sane man crazy. And while that drew most of the headlines, there were also more than your fair share of assistant coaching moves that will play a huge role in college football over the next several years.
Here are some of the best assistant college football coaching moves from the 2013 offseason.
Begin Slideshow

»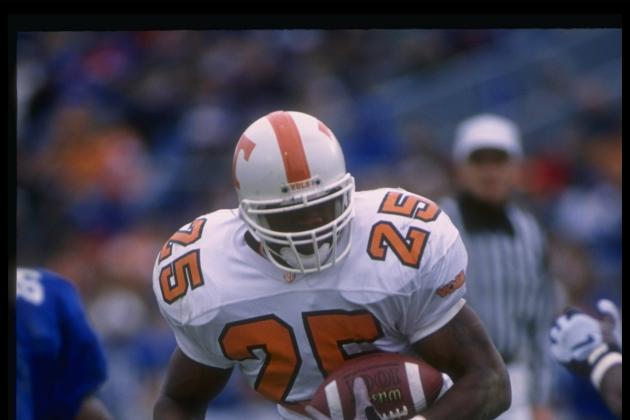 Andy Lyons/Getty Images

New Position: Offensive Coach
What He Has Done: Jay Graham was a running back for the Tennessee Volunteers back in the day and recently coached at his alma mater, helping to turn the running game around last season. In one season, the Volunteers improved their rushing total by 70 yards a game from 2011 to 2012. Graham also spent time with the South Carolina Gamecocks and helped not only land Marcus Lattimore, but mentored him into the runner he became.
What He Brings to the Table Now: Florida State has the defense down to a science; it was the lack of offensive production that has kept this team from hitting the next level. With the track record Graham has with running backs and producing success in the ground game, he should be able to help create a more balanced unit. He was also a top-notch recruiter in the state of Tennessee and will be able to tap into that area to improve recruiting on the offensive side of the ball for the Seminoles.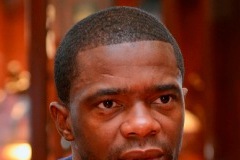 Credit: 247Sports.com
New Position: Co-Offensive Coordinator and Wide Receivers Coach
What He Has Done: Dameyune Craig has spent the past couple of seasons as a quarterback coach for the Florida State Seminoles, coaching two talented players in both Christian Ponder and EJ Manuel. He was also the quarterback coach for Tuskegee, help leading the Golden Tigers to two Southern Intercollegiate Athletic Conference, including the black college football national championship in 2007.
What He Brings to the Table Now: Not only is Craig a young, upcoming coach at the tender age of 38-years-old, but he played at Auburn in the mid-90s, so he's already established relationships in the area. Florida State was able to recruit a total of five players from the state of Alabama the last two seasons, including quarterback Jameis Winston from the 2012 class. Believe me, that wasn't by accident. Craig will not only be able to help run an up-tempo offense, but he does provide a little bit more competition to Alabama in the recruiting world.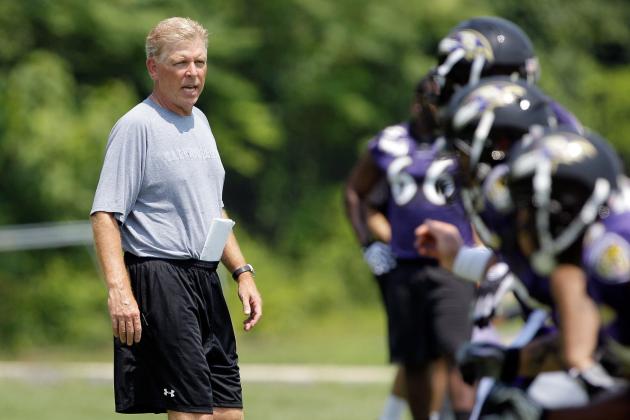 Rob Carr/Getty Images

New Position: Offensive Coordinator
What He Has Done: Cam Cameron was an NFL offensive coordinator in the NFL for a total of 11 seasons, and his teams finished in the Top 10 in scoring five times. Known most for producing those highly explosive San Diego Chargers offenses led by LaDainian Tomlinson and Phillip Rivers, Cameron has built a reputation of being one of the brighter offensive minds in the game.
What He Brings to the Table Now: Cameron wasn't successful as a head coach throughout his career, but he is back in his element as an offensive coordinator. Running the Air Coryell offense, he will be able to take advantage of a power running game to help open up the vertical pass. I wouldn't want to speak too soon, but this may be the best chance LSU actually has for more than mediocre success at quarterback. Cameron also has major NFL ties, which can only help as far as recruiting is concerned.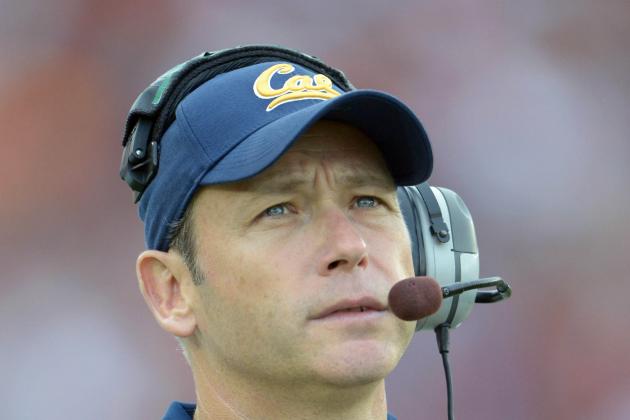 Kirby Lee-USA TODAY Sports

New Position: Defensive Coordinator
What He Has Done: A defensive coach for many years now, Clancy Pendergast has not only coached some of the most well-known colleges, but also has plenty of success coaching in the NFL. Pendergast spent the last couple of years at California, and the Golden Bears actually had the best defense in the Pac-12 in 2011, allowing only 332.9 total yards a game.
What He Brings to the Table Now: Pendergast brings an aggressive and creative defense to USC that wants to create pressure and confuse offenses. He teaches his guys to get after it and the success he has had over the years shows that his system works. Another thing that should excite Trojans fans is his experience already coaching in the Pac-12 and the fact he has proven he can slow down Oregon in the time he spent with California. The Trojans defense should improve quite a bit with this hire.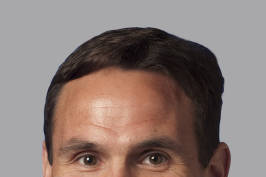 Credit: 247Sports.com
New Position: Wide Receivers Coach

What He Has Done: Maybe you heard at some point last season how Duke was winning football games on the gridiron. A lot of that had to do with wide receivers coach Matt Lubick, who helped three Blue Devils receivers finish the year with at least 66 receptions. This is somebody who has coaching experience on both sides of the ball, but he is by far one of the most creative receiver coaches in the country and knows how to put guys in a position to succeed.
What He Brings to the Table Now: No matter what the offense looks like under new head coach Mark Helfrich, bringing in one of the best coaches at his position is never a bad idea. Besides, the offense shouldn't undergo any major changes considering Helfrich was the right-hand man under Chip Kelly. Lubick should only add to this offense and make things that much tougher to stop in Eugene. Also, he isn't too shabby in recruiting, as he was able to land Dexter McCluster at Ole Miss a few years back.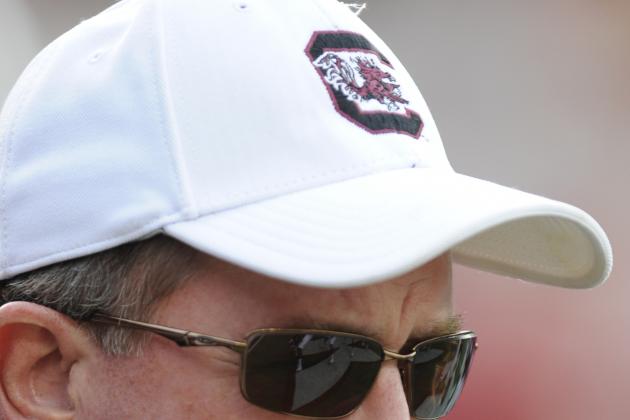 Mary Ann Chastain/Getty Images

New Position: Defensive Line Coach
What He Has Done: Brad Lawing is an experienced defensive line coach that helped put together some of the most impressive defenses in the country at South Carolina over the past few years. Not only has he gotten his lines to play together as a collective group, but some of the success of guys such as Jadeveon Clowney and Melvin Ingram should be passed along as well. Before coaching the Gamecocks, he also spent time at Michigan State where the Spartans had the top Big Ten defense in 1999 and 2000.
What He Brings to the Table Now: Considering the talent that Florida is able to bring in on a regular basis, particularly defensively, having a proven coach who can get the most out of those players is going to mean the world. Lawing is a hard working coach just like Will Muschamp and this tandem should prove to be very scary for the rest of the SEC and college football.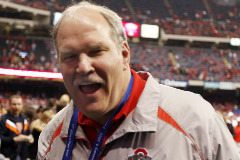 Credit: 247Sports.com
New Position: Co-Offensive Coordinator and Tight End Coach
What He Has Done: Jim Bollman has been around the block a few times, whether it was coaching at Michigan State, Ohio State or in the NFL, he has paid his dues throughout the game. He also has held numerous positions such as offense line coach and coaching up the tight ends. In his many seasons with the Ohio State Buckeyes, Bollman has helped several linemen reach the NFL.
What He Brings to the Table Now: One of the main reasons this hire was good for Michigan State is that it removes one of the more respected coaches from the Buckeyes coaching staff. It also reunites Bollman with head coach Mark Dantonio, as the two have worked together at previous spots in their caching careers. Bollman is a knowledgeable offensive guy and should instantly help a Michigan State offense that finished ninth in the Big Ten a year ago.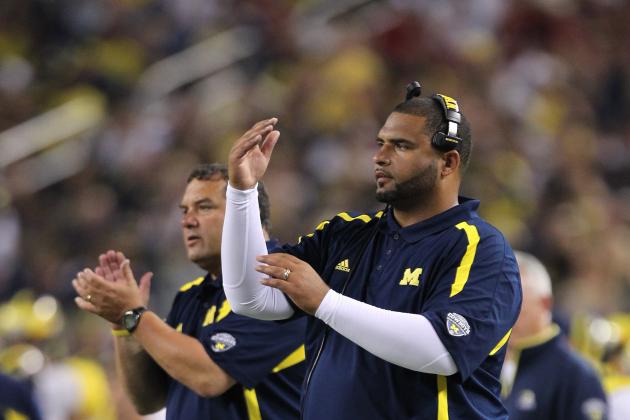 Matthew Emmons-USA TODAY Sports

New Position: Defensive Line Coach
What He Has Done: The success of the Michigan Wolverines recently started on the defensive side of the ball, and Jerry Montgomery helped rebuild that unit in Ann Arbor. From recruiting well and taking some of his own experience from being a defensive tackle at Iowa, Montgomery made his mark felt in such a short amount of time. He also played a key role in putting together a brilliant recruiting class for the Wolverines before leaving for Oklahoma.
What He Brings to the Table Now: Oklahoma was dreadful defensively last season, so any help it could get was going to be welcomed with open arms. Montgomery has already proven himself to be a solid recruiter in the 2013 recruiting class, which is going to help the Sooners get back on track in that department. But he also brings youth and energy to a program that appeared to be falling off the wagon a tad bit. Impressive hire for Oklahoma and it will help this program get back in the national spotlight sooner rather than later.
Robert Mayer-USA TODAY Sports

New Position: Offensive Line Coach
What He Has Done: Mario Cristobal is most known for putting the FIU program on the map in such a short amount of time. Coaching the Panthers for six years, Cristobal surprisingly was able to lead the school to two straight bowl games and give the little school from Florida some well-deserved attention. Under Cristobal, FIU has seen a couple of players drafted in the NFL, including Indianapolis Colts star receiver T.Y. Hilton.
What He Brings to the Table Now: Cristobal has proven to be a quality offensive line coach both with Rutgers and the Miami Hurricanes. But this move for me is all about the recruiting for the Alabama Crimson Tide. As if the school needed any more leverage, there is now somebody with deep Miami routes who can go down there and help convince some of the top players in the country to bring their talents to Tuscaloosa. This hire is really going to put pressure on the three major Florida schools and only help Nick Saban and his staff that much more.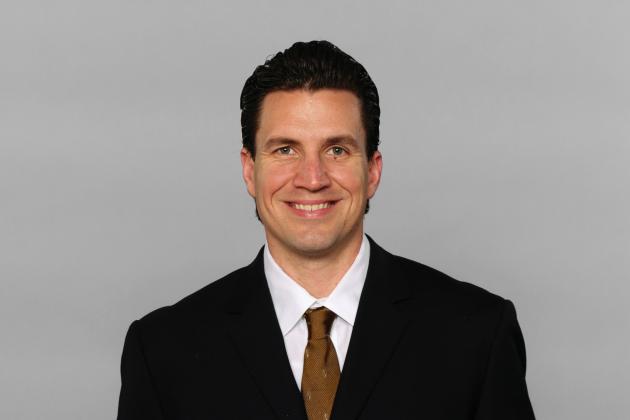 Getty Images/Getty Images

New Position: Offensive Coordinator and Quarterback Coach
What He Has Done: James Coley is one of the best recruiters in the southern area. Still new to the coaching world at the young age of 39-years-old, it is his ability to bring in the big names each and every season that has made him a popular name in college football. On the Florida State coaching staff since 2008, Coley has been one of the main guys responsible for the Seminoles hitting it big when national signing day comes around.
What He Brings to the Table Now: Considering Coley grew up in the Miami area and knows the city like the back of his hand; this is an absolute steal for the Hurricanes. Al Golden and his staff have had the odds stacked against them for the last couple of years and have seen an unusual amount of talent just get up and leave from its own backyard. With Coley now on the staff a lot of those players are going to think twice before leaving the South Florida area. Oh, and he should bring excitement back to the program with an exciting and flashy offense.