Predicting the Top 10 PGA Tour Money Leaders for 2013 Season
Warren Little/Getty Images
There have been too many of these moments for Rory McIlroy in 2013 already.
He was a phenom a year ago, racking up money on both sides of the Atlantic Ocean at an alarming rate, but one befitting the No.1 player in the world.
Rory McIlroy won the money titles on the PGA and European Tours, only the second time that's ever been done. Not bad for a 23-year-old, even with the superior talents the Irishman possesses.
The chances of him doing that again, especially with the kind of slow start he's experienced in 2013, are slim.
The following list is who I think will be in the top 10 on the PGA list at the end of the year.
And yes, McIlroy's on the list.
Begin Slideshow

»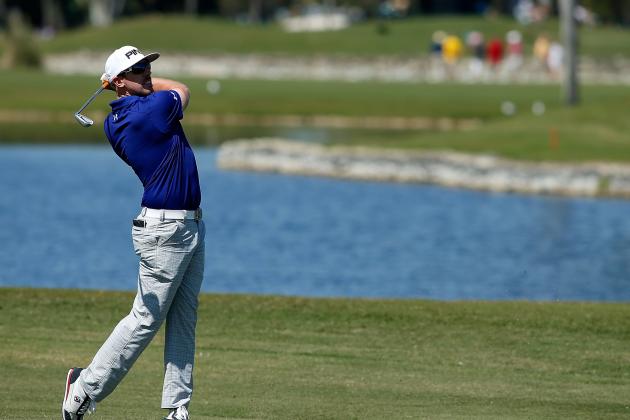 Scott Halleran/Getty Images
Hunter Mahan has the potential for a big year in 2013.
Each season since 2009, Hunter Mahan has earned at least $3 million in official money, and his game has continued to improve as well.
Wonder if there is any correlation between the two?
He's entering the prime of his career, won twice last year and has a second-place finish already this year.
If this is the year Mahan becomes a factor in a major or two, he'll be a really big money winner.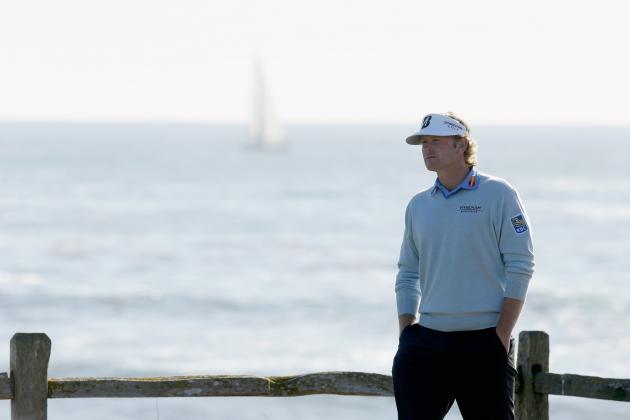 Ezra Shaw/Getty Images
Brandt Snedeker ponders life on the 18th tee at Pebble Beach.
The way he finished last year and began this year, Snedeker would have been my runaway choice to win the money title this year.
He won nearly $5 million in 2012 and his fast start this year has him with $2.8 million in the bank already.
He's taken a few weeks off due to sore ribs, but I'm saying, even with this time off, Snedeker will win the money title at season's end.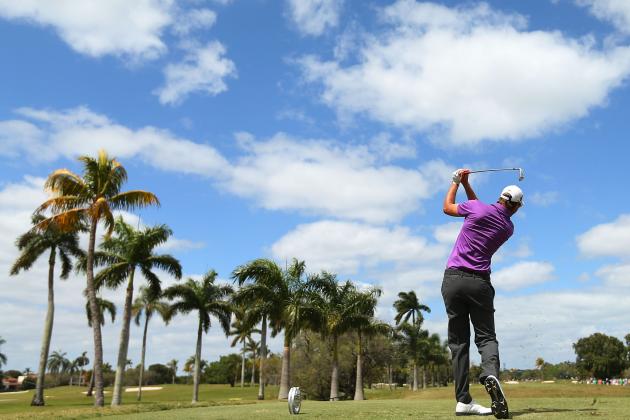 Mike Ehrmann/Getty Images
Nicolas Colsearts launches a shot at Doral last week.
It's been a slow start on the PGA Tour for Nicolas Colsaerts, the long-hitting native of Belgium who burst into the spotlight with a strong performance in the Ryder Cup last year at Medinah.
A guy who hits the ball that far and maneuvers it with the type of skill Colsaerts does is a guy who has the potential to win and win big.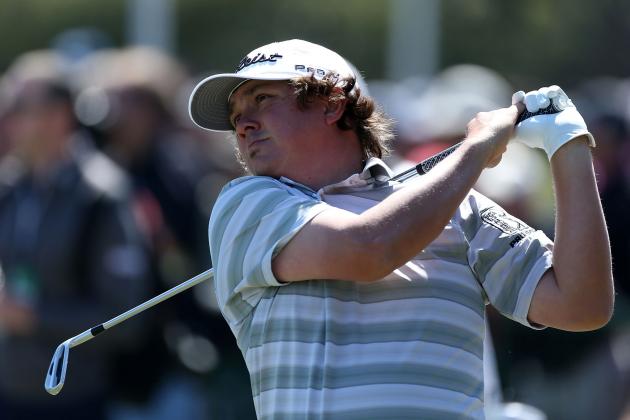 Warren Little/Getty Images
It's not a classic swing, but it's one that's made Jason Dufner an elite player on the PGA Tour.
This guy hits too many fairways and too many greens to not follow up on his last few years when he's been a money-making machine.
Since he's come into his own, Jason Dufner has been able to pick and choose his own schedule.
He's been playing in the biggest events and has become a regular contender.
All of that adds up to plenty of opportunity, and when he cashes in with a win or two, he'll be in the top 10 for sure.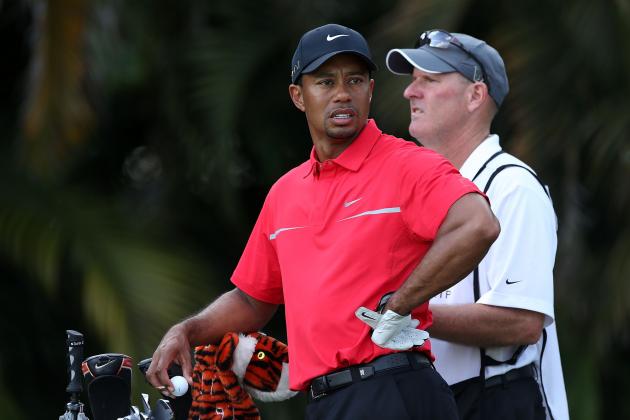 Warren Little/Getty Images
Tiger Woods checks out his competition at Doral last week.
After his 76th victory, Tiger Woods makes $374,087 every time he makes a cut on the PGA Tour.
Multiply that by the 18 events a year that he normally plays, and you'll see why each year, when the money list is final and Woods has played a full schedule, he's right there in the mix.
No reason that won't be the case this year.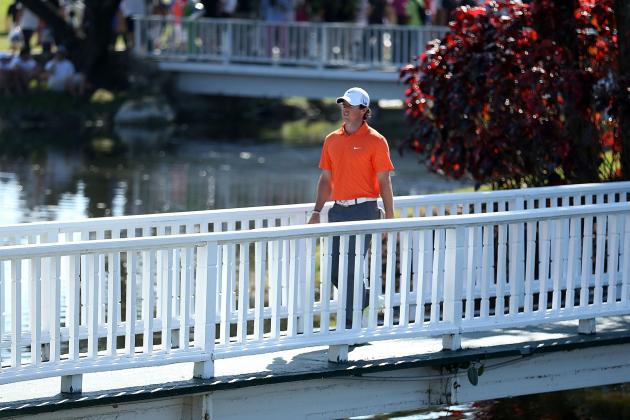 Warren Little/Getty Images
The walk at the top of the golf world has been lonely and a bit tough for Rory McIlroy.
The start to his season made this pick less obvious, but Rory McIlroy is too good to be as bad as he was prior to the World Golf Championships-Cadillac Championship.
The kid led both tour money lists (PGA and European) last year, and the likelihood of him doing that this year isn't very good.
But if his performance over the last 26 holes (10 birdies, one eagle) is any indication, he's about to get the motor running on the way toward being dominant again.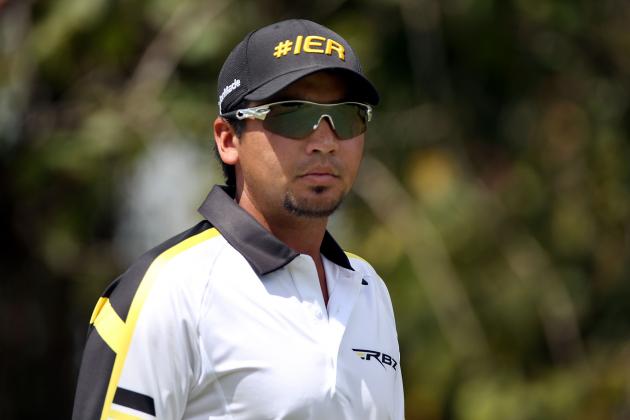 Marc Serota/Getty Images
Jason Day isn't far from joining the elite on the PGA Tour.
He's only won once on the PGA Tour, but has made $11 million over his career.
Jason Day admitted to being distracted from the game last when he became a parent for the first time.
He says he wants to get his game back to the level that is expected of him and become the Australian superstar he's been hyped to be.
He has the game and all the tools, and once he gets what is between his ears all squared away, a lot of wins are a good possibility.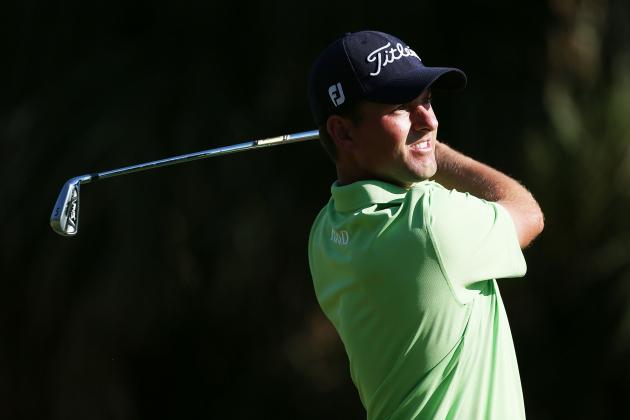 Warren Little/Getty Images
Webb Simpson's the All-American boy with a U.S. Open title to his name.
This is a U.S. Open champion, circa 2012, who has great ball-striking skills and a wonderful short game that has served him well.
OK, he'll hit the occasional shank, but the man can play golf and doesn't hesitate at all when he gets the chance to go low.
He already has a pair of top 10s and nearly $900,000 in earnings in 2013.
This guy's a sniper, one who's not high profile, but when he catches fire as he did midway through last year, he's dangerous.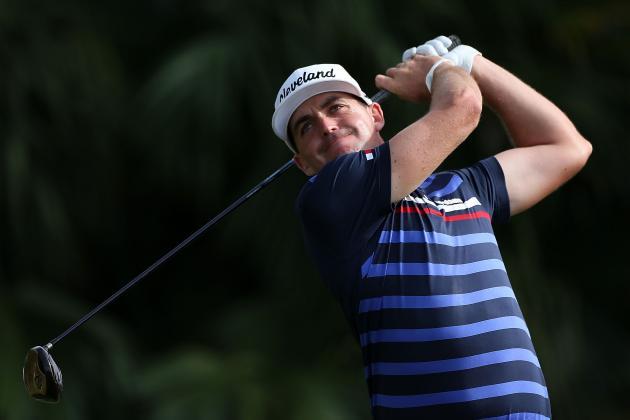 Warren Little/Getty Images
Keegan Bradley can get it out there with the best of them.
With the kind of length and skill Keegan Bradley possesses, there is no reason why he can't be among the top money-earners on the PGA Tour every year.
He had a great season in 2012 and was given a jolt of confidence when he became close with Phil Mickelson and partnered with him in the Ryder Cup.
He's played in eight events and has earned nearly a million dollars has three top 10s, including at his last two events.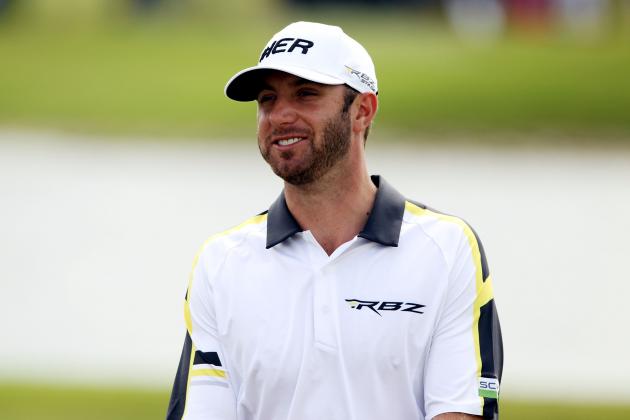 Marc Serota/Getty Images
Dustin Johnson has plenty of reason to smile this year.