WWE WrestleMania 29: 10 Reasons This Will Be WWE's Best Event of the Year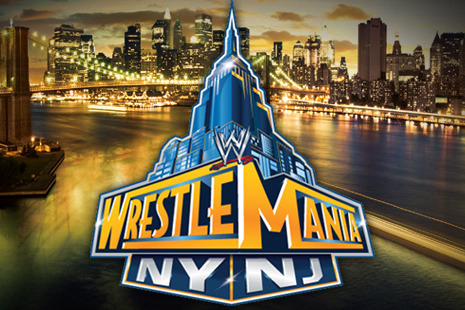 WrestleMania 29 is just around the corner and it's going to be the best we've seen this year. Photo Courtesy of WWE.com
WrestleMania is all about putting on a show. It's different than any WWE pay-per-view and way different than any other event in all of professional wrestling. 'Mania is about putting pro wrestling's best performers on the largest stage and giving the fans a night to remember.
WrestleMania 29 will do just that. With the "Grandaddy of Them All" still over three weeks away, the card is already taking shape with some amazing matches.
Great matches, along with all of the usual 'Mania goodness, will make WrestleMania 29 the best pay-per-view of 2013.
Still not convinced?

Here are 10 more reasons.
Begin Slideshow

»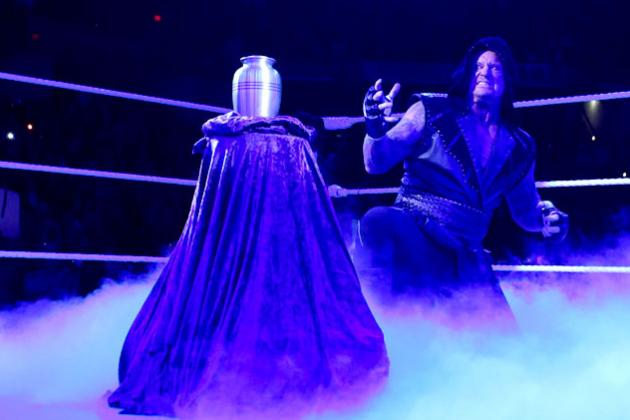 Undertaker paid tribute to Paul Bearer on Raw. Could his former master become a big part of the match? Photo Courtesy of wwe.com
One of the major differences between WrestleMania and other WWE pay-per-views is that anything can happen. It's the one night of the year that the WWE truly pulls out all the stops.
Only at WrestleMania can you go from an incredible match one second to a dozen dancing "mommas" cutting a rug with Brodus Clay.
Anything can happen at WrestleMania 29. It might be something light-hearted and fun, like Sweet-Albert-Train-Tensai and Brodus Clay having a dance-off, or it could be something shocking that could change the entire landscape of the WWE, like The Shield adding more members to the faction.
Anything goes at the WWE's show of shows.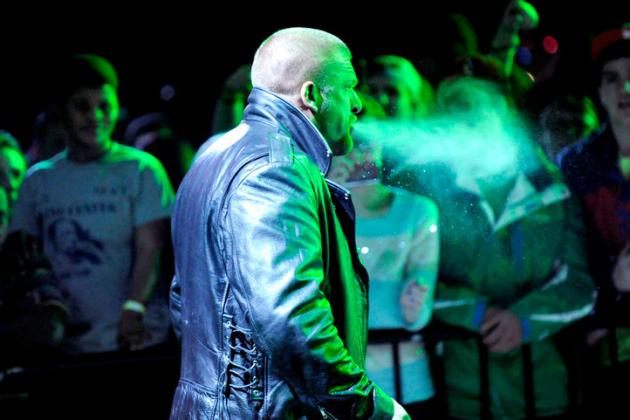 When Triple H takes on Brock Lesnar, it won't be about who needs to get over or who needs a win. It's purely about having a great match. Photo Courtesy of WWE.com
Let me explain. Storylines obviously do matter, generally speaking. At WrestleMania, however, they aren't always the biggest part of the match.

Most matches we see at pay-per-views are driven by a feud or a storyline. At WrestleMania, some matches simply don't need one. While Triple H vs. Brock Lesnar and CM Punk vs. Undertaker will use a storyline to set up their feuds, the story won't matter on that fateful Sunday in April.
Matches at WrestleMania rely on the in-ring ability of the performers. At some pay-per-views, shenanigans and other storyline issues can end or alter a match. At WrestleMania, it'll be all about the performers.
Lesnar vs. Triple H and CM Punk vs. Undertaker most likely aren't feuds that will continue after WrestleMania. They'll be one-night-only matches that have to impress the WWE Universe to put on a good show.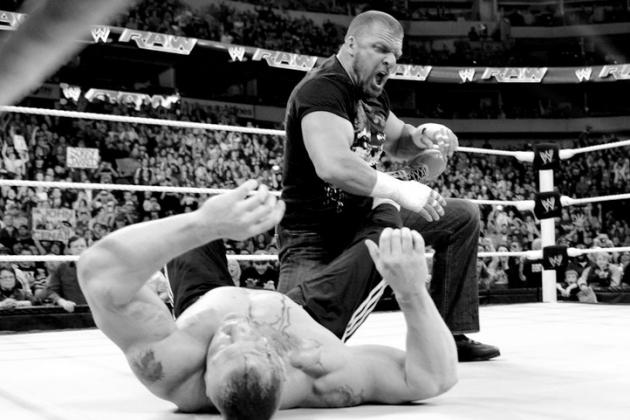 Triple H will take on Brock Lesnar in what can only be described as an all-out brawl. Photo Courtesy of WWE.com
Every WrestleMania usually comes with one major, epic match that's on a different level from the rest of the card.
WrestleMania 29 has three of those matches that are going to make WrestleMania 29 the best pay-per-view of 2013.
One of those matches is Triple H vs Brock Lesnar. Two of the most intense, physical and terrifying individuals in the business will go head-to-head in a rematch of their SummerSlam brawl.
This match is going to do great things for the overall event because of who these guys are. Lesnar entered the WWE as one of the best young guys to ever set foot in the ring. Triple H is one of the Attitude Era veterans who has helped make the WWE into what it is today.
These two in the ring together, butt-kicker against butt-kicker, will be not only one of the best matches of the night but one of the best of the year.
The Rock and Cena will meet at a second consecutive WrestleMania, but this time the, WWE Championship is on the line. Photo Courtesy of WWE.com
The Rock vs. John Cena is another one of those incredible matches that will make WrestleMania 29 the best event of the year for the WWE.
While we may have seen it once before at last year's WrestleMania with the "Once in a Lifetime" tagline, this match won't disappoint.
These are two of the best wrestlers from their own eras and when you add the Rock's ridiculous shape and the fact that this one is for the WWE Championship, this will outshine the first meeting between these Superstars.
This match is going to impress a lot of people and is a great opportunity for the WWE to gain a few more Cena fans. If Cena and the Rock put on a great show and the leader of the Cenation comes out with a clean win in the middle of the ring, the WWE Universe will have to show him a little respect.
This is a huge match at one of the biggest WrestleMania events in recent history.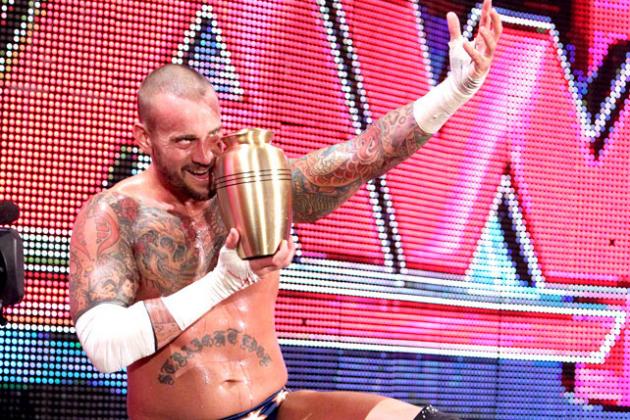 CM Punk stole the urn as Raw went off the air, adding even more intrigue to his feud with Taker. Photo Courtesy of WWE.com
The third epic match on the card is CM Punk against the streak. Punk will take on Undertaker in a feud that has just started building over the last few weeks but is already one of the best feuds going in the WWE.
There is nothing bigger than the Undertaker's streak at WrestleMania. The most dominant man in professional wrestling's biggest company being undefeated on the biggest stage is as big as it gets.
For the first time in recent history, there are murmurs that CM Punk might be the one to end the aging Phenom's streak.
The pure intrigue and emotion in this feud is enough to make WrestleMania 29 a huge success, but considering that CM Punk and Taker are two of the best in the biz? That's got legendary written all over it.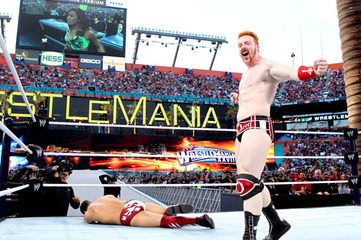 Last year, Sheamus had a huge WrestleMania moment, beating Daniel Bryan in 18 seconds. Who will have their moment this year? Photo Courtesy of WWE.com
Because WrestleMania is the WWE's biggest show of the year, you can be sure that we're going to see a few, as the WWE puts it, "OMG!" moments...I prefer WrestleMania moments.
Whichever name you prefer, WrestleMania 29 has a ton of opportunities for major moments. The Shield will most likely end up taking on Big Show, Sheamus and Randy Orton. What better way to build three new young Superstars than giving them a huge moment on the biggest stage?
The three big matches we discussed on the last few slides will also have a ton of opportunities for epic and historic moments.
With such a star-studded card already, WrestleMania 29 has far too many great athletes involved to disappoint as an event.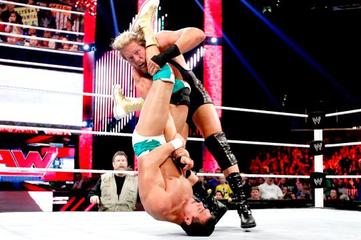 Swagger and Del Rio are in the middle of one of the best feuds we've seen over the World Heavyweight Championship in quite a while. Photo Courtesy of WWE.com
While some of the WrestleMania matches won't rely on feuds, others definitely will.
To make WrestleMania 29 a great event, these feuds have to be believable and intense to achieve the appropriate level of must-watchability.
For WrestleMania 29, so far at least, the feuds are shaping up to be pretty strong. Rock-Cena, Lesnar-HHH and Punk-Taker all have very solid stories going, but they won't have to rely as heavily on the story to put on a good show.
Matches like the World Heavyweight Championship match between Alberto Del Rio and Jack Swagger will be one of the matches that needs a strong feud and so far, it's been great.
The WWE creative team is being edgy enough with a little commentary on current events to make this feud really pop and to make Del Rio look like a huge face.
With such great feuds and stories, WrestleMania 29 matches will be much more than simple pro wrestling matches; they'll be intense, passionate battles playing out in front of the WWE Universe.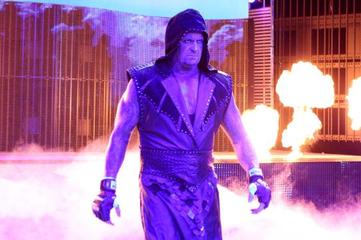 Will Undertaker really end his streak? Will Punk become the biggest heel in recent history? Photo Courtesy of WWE.com
One of the biggest downfalls of any WWE pay-per-view is its predictability. There are numerous occasions where the outcome seems obvious or where the creative team only has one way to go with a match, which can take away from the event as a whole.
WrestleMania 29 won't have that issue.
While some of the matches seem obvious at first glance, there are endless possibilities in this year's event.
For example, it seems like Taker obviously has to beat Punk, right? Does he, though? Taker's health was apparently a major concern this year, so much of a concern that there was talk of him missing 'Mania.
If Taker is in such rough shape physically, will he really be around for another year? We also have to remember that CM Punk was on his way to being the biggest heel in the WWE before The Rock took the WWE Championship. What if the WWE wants to put Punk over the top to go down forever in heeldom by defeating the Phenom and ending the streak?
The same goes for The Rock and John Cena. It appears that Cena would beat the Rock, take the title back and go on as SuperCena, overcoming the odds and beating adversity. Not so fast! The Rock has agreed to a few post-WrestleMania 29 events, including Extreme Rules. That could mean he'll hold on the title longer than anyone has expected.
While some of the matches may seem obvious at first glance, WrestleMania 29 has a very legitimate chance at tossing out some big surprises to the WWE Universe, making 'Mania a memorable event for fans everywhere.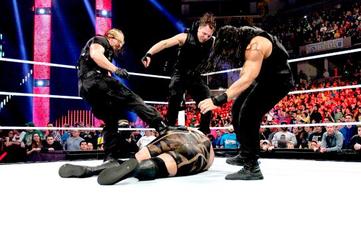 Let's not forget the rest of the locker room, including WWE's newest force, The Shield. Photo Courtesy of WWE.com
At last year's WrestleMania event, fans didn't get a lot of substance. We had Rock vs. Cena, Triple H vs. Undertaker and CM Punk vs. Chris Jericho...and that was about it.
This year, we already have three stellar matches on the card along with a feud-driven bout for the World Heavyweight Championship. Every match is already great on paper, but what's the best part?

We haven't even mentioned some of the WWE's best talent.
The Shield, Ryback, Sheamus, Randy Orton, Dolph Ziggler, Chris Jericho, Cody Rhodes, Damien Sandow, Kane, Daniel Bryan, Kofi Kingston, Antonio Cesaro, The Miz and Wade Barrett, to name a few, aren't involved in anything officially.
Having all of those big names still available for an already awesome card will make WrestleMania 29 one of the best events of the year and of all time.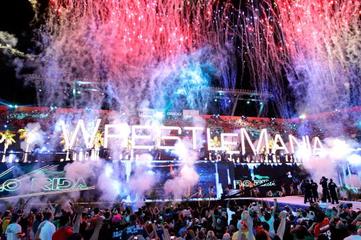 WrestleMania is the WWE's biggest event of the year and is all about the spectacle. Photo Courtesy of WWE.com
My last reason is simple: It's WrestleMania! WrestleMania is the WWE's Super Bowl and rarely disappoints.
The pure spectacle of the event adds a lot to its overall mystique and awesomeness. With the stacked card, awesome roster and great stories and feuds, this year's show won't disappoint.
This pay-per-view has the opportunity to go down in history as one of the greatest WrestleManias of all time and could easily be the best event the WWE has through the entire year.