Bankia to Take Valencia Shares?
Use your ← → (arrow) keys to browse more stories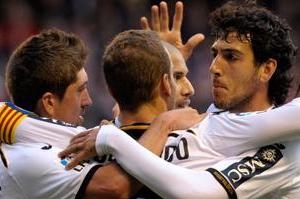 Courtesy of Football-Espana.net
Valencia's state of ownership is again thrown into doubt as a court reportedly rules against the local government acting as a guarantor. The Valencian city council agreed in 2009 to back Fundacio VCF's bid to a 72.5 per cent share in Los Che by acting as guarantor for an €81m loan taken out to fund the operation.