Andrea Pirlo and the 10 Best Bearded Geniuses in World Football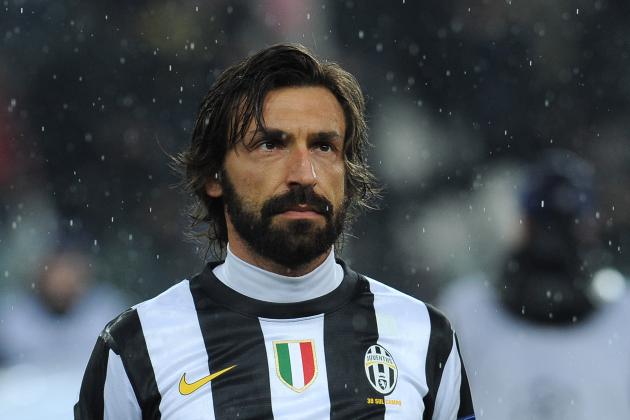 Valerio Pennicino/Getty Images

What is it about a well-maintained beard that just exudes wisdom and knowledge and can't help but make one respect the individual sporting such magnificent facial fuzz?
Whatever it may be, the honour of being able to pull off the beard is one reserved for a select few in the world of football.
It of course goes without saying that Andrea Pirlo, the modern embodiment of "cool," is the archetype when speaking of supreme face furniture, preserving an incredibly high standard of play along with that enviable crumb catcher of his.
But who else ranks among the world's finest when it comes to the beard? Who are the contenders out there who could even pose a threat to the throne of hairy godliness?
Read on to find out.
Begin Slideshow

»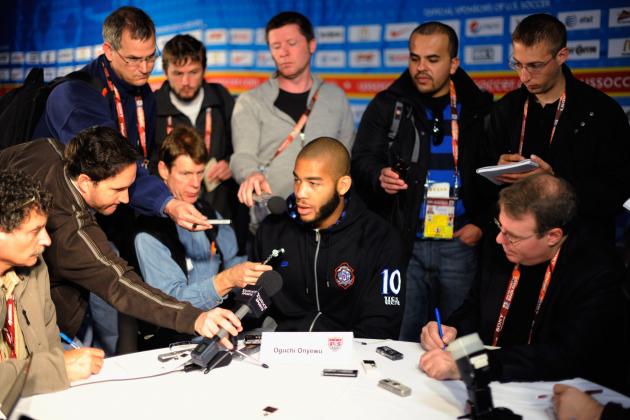 Kevork Djansezian/Getty Images

Given the bearded trends which would appear to be more present in American-based sports such as the NBA and NFL, it's hardly surprising that Oguchi Onyewu chooses to sport a bit of bristle.
Currently on loan with Málaga, the USA international can usually be seen with a mutton-chop style that, when contrasted with his shortly trimmed hair, is set off quite nicely.
Relying largely on his large frame to get him by most of the time, one could hardly claim that Onyewu is akin to a genius when playing, but the centre-back is a particular fan favourite amongst US audiences due to his long and successful servitude with the national team.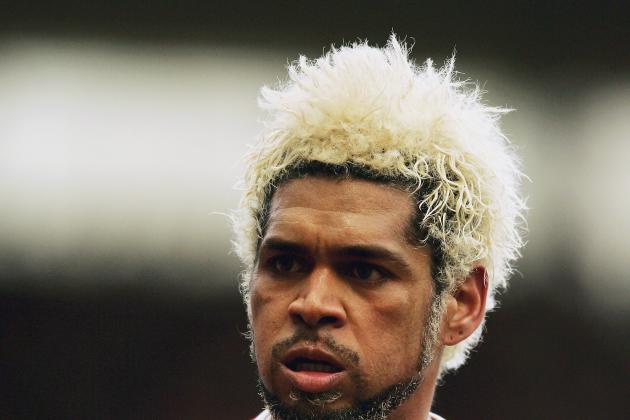 Michael Steele/Getty Images

Faisal Xavier (born Abel Xavier) is perhaps best known for his stints at Benfica, Everton and Liverpool but is testament that, unlike Andrea Pirlo, hair perhaps doesn't equal success.
As his career progressed, the retired full-back's hairy ventures only got more extravagant, whether it be in relation to the fur on top of his head or that about seven inches lower.
Now at the age of 40, Xavier's career may be long over, but the former Portuguese international clings to his blond locks and continues to experiment with his ample, bleached facial hair.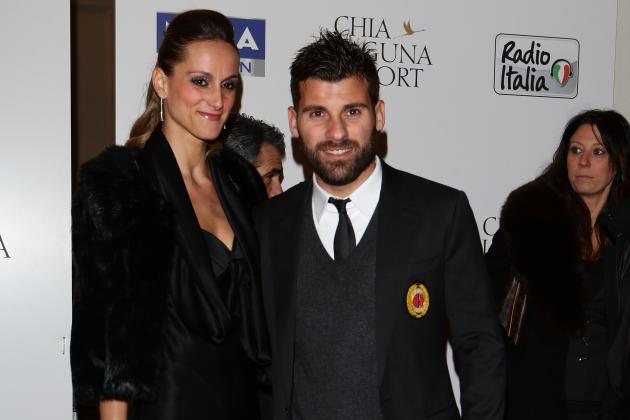 Vittorio Zunino Celotto/Getty Images

Has anyone else ever seen a picture of Antonio Nocerino where the AC Milan winger's been clean-shaven? Me neither.
In fact, the Italian international maintains such an exact amount of gruff that it wouldn't be absurd to think Nocerino's mother is the only person who might have once caught a glimpse of a baby-esque Antonio.
Having come to the San Siro just as Andrea Pirlo was on his way out of Milan, it seems all too coincidental that Nocerino happens to sport a beard so similar to that of his national compatriot, and one theory is that the 27-year-old has his eyes fixed on becoming the club's next grizzly god.
In all seriousness, however, model-like facial sharpness must be something of a trend in the Italian national side and Nocerino's constant mould is something to envy for sure.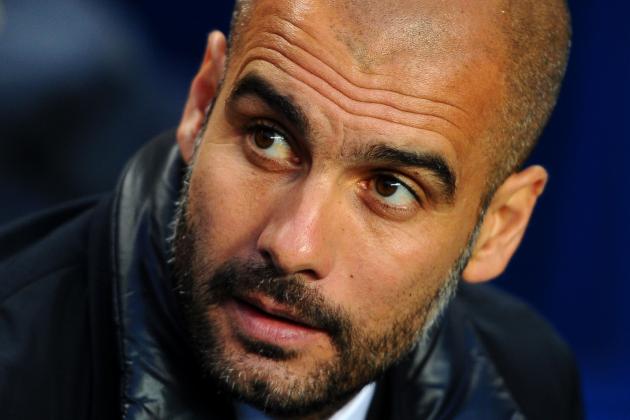 Mike Hewitt/Getty Images

One of only two managers to make our list, Pep Guardiola is perhaps as close to omniscient as one can get among our bearded geniuses given his cabinet of managerial accolades while at Barcelona.
Bayern Munich's manager-to-be is seldom seen without some measure of beard, and it's the unkempt fashion in which Guardiola trims his gruff that almost gives the impression of "Oh, did I just win the Champions League?"
Now done at the Camp Nou (at least for now), it's crowds at the Allianz Arena that can look forward to the Spaniard's injection of tactical nous, which is undoubtedly powered by just how suave Guardiola's soup strainer is looking on the day.
Laurence Griffiths/Getty Images

Although his best playing days are most certainly behind him, former Aston Villa defender Olof Mellberg continues to play to a high standard with Villarreal and is regarded as one of the Premier League's most successful Swedes in recent years.
And speaking of Swedes, there are few players to pull off head hair in the same manly manner as Olof Mellberg, who could easily be mistaken for a lumberjack were it not for the kit.
The 35-year-old in no way stays on top of his beard maintenance the same way others might do, but that only increases the allure of the hobo-like bushel, wild and uncaring in its nature.
Admittedly the centre-back hasn't really got the stamina to last on the Premier League stage, but I can't be the only one that wishes someone would pick Mellberg up on a free transfer this summer, just so that beautiful beard could be back in the public eye once again.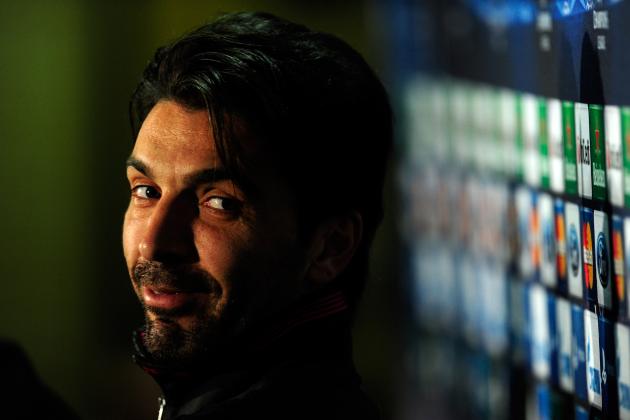 Stu Forster/Getty Images

Sprouting the slightest of five'o'clock shadows at times, Gianluigi Buffon is living proof that even the subtlest of beards can impress as much as the grizzliest grows.
With his brand of nonchalant panache, the veteran Juventus stopper only backs up this emerging pattern of Italian supremacy when it comes to facial hair that it seems some parts of the world will just never quite understand.
While goalkeeper may not be the most glamorous of positions on a football pitch, Buffon certainly brings an air of elegance to the role that may subvert future preconceptions of the grimy No. 1.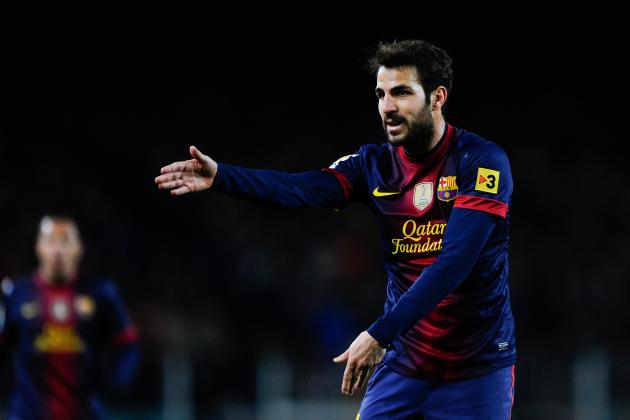 David Ramos/Getty Images

The one-time poster boy of the Arsenal academy, Cesc Fabregas, has finally grown into a man at Barcelona and in order to shed that billing of youth, the midfield maestro has taken to adorning his now-weathered face with some rather impressive shrubbery.
Whatever the 25-year-old's real reason for joining the beard club during his time in Catalan country, it's working and it's just a natural by-product that Fabregas courts more respect as a result of his decision not to shave.
Another reason the Spanish international may have chosen to keep his chiseled bit of facial hair is to resemble his lookalike, actor Zachary Quinto, that much more.
Google it: you won't be disappointed.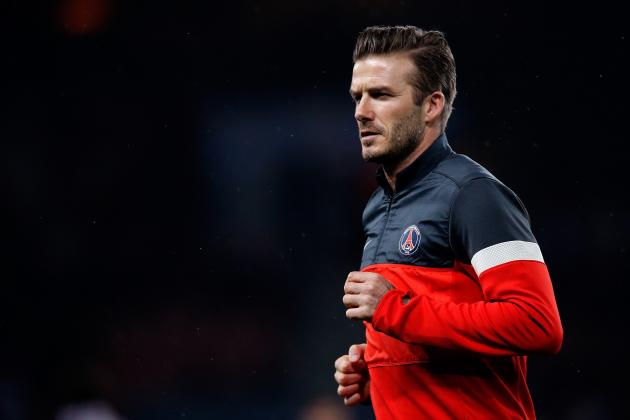 Dean Mouhtaropoulos/Getty Images

Known in many regions as the global face of football, it's only natural that global face have a global beard to go along with it, and an incredibly attractive one at that.
Whether bald as a baby's behind, sporting just a little bit of stubble or looking as hairy as a hobo, David Beckham can simply do no wrong in the realm of facial hair.
He was sponsored by Gillette, after all.
During his career, whether it's been with Manchester United, Real Madrid, AC Milan, LA Galaxy or his current club of Paris Saint-Germain, Becks has always experimented with hairstyles, but it's the Englishman's facial scruff that sometimes goes unnoticed.
Over the years, the veteran midfielder has donned a vast selection of beards both trimmed and rugged, and the standard of football Beckham has managed to maintain all that while is enough to make any player go that extra week without a shave.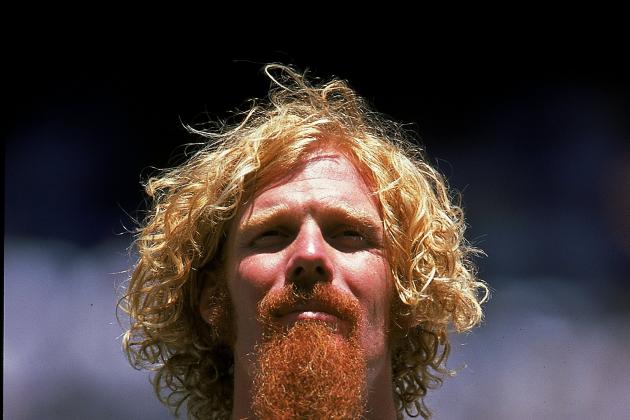 Todd Warshaw/Getty Images

A crumb collector for the ages, Alexi Lalas' movement in promoting soccer to US audiences was also an advertisement for facial hair that few have matched.
While the beard may have been dialled back following the veteran's 2004 retirement, it will never be forgotten after making its way into the hearts of the masses during the mid-to-late '90s.
An MLS icon for many, Lalas' ginger goatee was the defender's trademark throughout his career, marking him out as an eccentric yet classy individual in what was a successful career in North America.
The ESPN and ABC analyst may have adopted a cleaner cut image in recent years but "that beard" will never escape one so inherently linked with the evolution of football in the United States, a consequence I'm sure Lalas is happy to live with.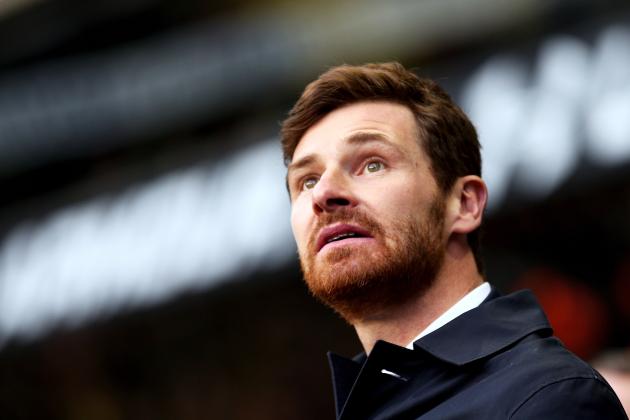 Paul Gilham/Getty Images

The second and final managerial entry on our rundown of world football's geniuses and a pattern is perhaps starting to emerge, signifying some correlation between a rustic beard choice and great tactical awareness.
While his time at Stamford Bridge may not have gone down so smoothly, Andre Villas-Boas' tenures at Porto and Tottenham have both been a success thus far, and it's the Portuguese's knowhow when it comes to strategy that is amongst his greatest weapons (and his beard's ginger, too).
That, and the 35-year-old would appear to have some superstition akin to that of the parable of Samson, who would lose all of his god-like strength if he were to cut his lustrous locks.
If you don't believe me, just try and find a photo of a completely clean-shaven Villas-Boas. I rest my case.
WARNING: Any photos found of a completely clean-shaven AVB will be promptly dismissed as scandal.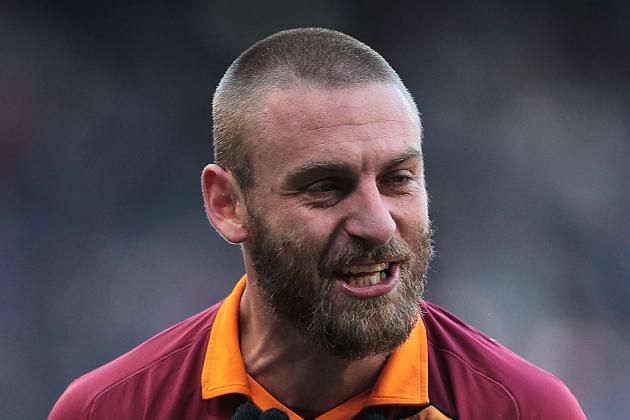 Gabriele Maltinti/Getty Images

Daniele De Rossi
When one is describing Daniele De Rossi's style of play, the words that come to mind might be rough, unrestrained and hairy. Wait, no, only two of those are right.
Regardless, Roma's leader-in-chief would appear to have grown tired of shaving in his latter years, instead opting to let his facial fur hang loose in a big, big way.
As a fellow lazy trimmer, Mr. De Rossi, sir, I salute you.
Mounir Hamoud
If you weren't aware of Mounir Hamoud's presence prior to reading this article, fret not as you likely aren't alone in that demographic.
The 28-year-old midfielder currently plays in his native Norway with Stromsgodset and while his quality of play might not be enough to set the world alight, his wildly impressive beard certainly is.
A bearded genius? Yes, but for quite different reasons than Andrea Pirlo.
Sami Khedira
Another entrant seldom seen without at least a little bit of facial decoration, Sami Khedira's choice is that of the more finely tweezed route as the German international pulls off his goatee with quite some guile.
Turkish by descent, one can rest assured, however, that there's quite some maintenance the Real Madrid anchorman has to put in to ensure his mouth muzzle doesn't get out of hand, just making it all the more notable.
Disagree with any of my rankings or feel I've left anyone out? Let me know in the comments section and don't forget to engage with me on Twitter @TomSunderland_.