Last-Minute Predictions for Green Bay Packers Free Agency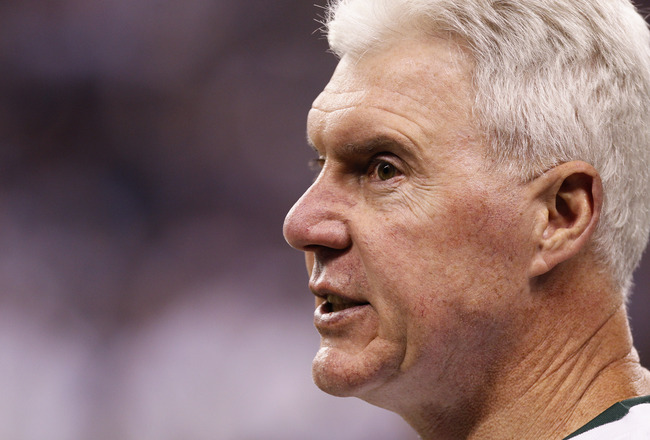 Joe Robbins/Getty Images
The NFL free agency period is under way and fans of the Green Bay Packers are fully prepared to watch their team go into hibernation until next month's NFL draft.
Or will they?
Packers general manager Ted Thompson never has been much of a fan for free agency. He made one big signing with Charles Woodson in 2006 (that paid off well to say the least), but other than that Thompson has not paid any "big name" free agents anymore than a passing glance.
2013 could see the same as before from Green Bay. With extensions for Aaron Rodgers, Clay Matthews and B.J. Raji looming, the Packers will need to be wise with their money. The signing of any true big name free agents may not be on the table.
Or could they?
Thompson is good at building a roster. Trying to predict what he will do is near impossible but we'll take a shot here anyway.
Here are five last-minute predictions for what Green Bay will and will not do in free agency,
They Will NOT Sign Steven Jackson
Otto Greule Jr/Getty Images
The Packers are in need of a running back. Thompson is undoubtedly aware of this.
However, signing the soon-to-be 30-year old Jackson, formerly of the St. Louis Rams, would not really benefit Green Bay that much. Sure, they would get a couple seasons out of him and they probably would see good production for him but then Jackson would be 31 going on 32. The Packers would find themselves right back where they are now.
Thompson needs to find the team's long-term running back. That very well could be DuJuan Harris, who is currently on the roster. Harris may be small in size but he showed potential last year after being signed off the street. Could Thompson run (no pun intended) with Harris this year or could he draft a running back in the early rounds?
Regardless, signing Jackson isn't in the card for the Packers.
Greg Jennings Will Sign Elsewhere (But...)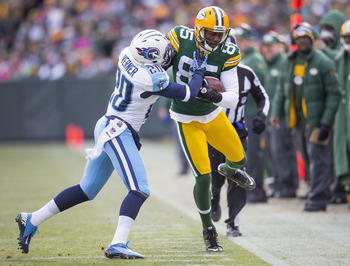 Tom Lynn/Getty Images
It's been pretty much a foregone conclusion Jennings will be playing somewhere other than Green Bay in 2013, but people are dismissing his odds of returning to the Packers far too quickly.
With the deal Percy Harvin signed with the Seattle Seahawks, Jennings very well may try to go for a similar contract. He knows he won't get that from Green Bay but still look for the Packers to make a push to keep him.
It will be a futile effort because some owner is foolish enough to pay him that kind of money (*cough* Stephen Ross *cough*). The Packers won't given the injury issues Jennings has had the past two seasons.
Look for Jennings to land elsewhere, but with the Packers making a stronger-than-expected push.
They Will Sign Chris Canty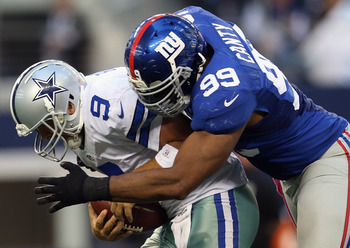 Ronald Martinez/Getty Images
What I said earlier about Thompson avoiding "big name" free agents? Well, he may not follow that in the case of Canty.
The Packers are in dire need of help on the defensive line. Thompson's last few picks (save for Raji) have not exactly panned out and Canty would make an immediate impact. Green Bay's defensive coaching staff is in all likelihood coaching for their jobs this season and with the team already fully committed to the 3-4, Thompson will want to give Dom Capers every chance to succeed.
The Packers also had strong interest in Canty in 2008 before he signed with the Giants. Look for Thompson to land him this time.
They Will Keep Jermichael Finley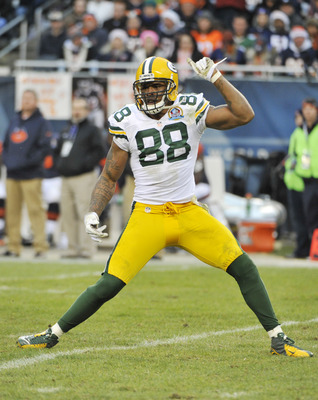 David Banks/Getty Images
Finley's strong finish to 2012 likely earned him one last shot to be the star tight end the Packers thought he would be. He's entering the final season of his contract, so it's officially "do or die" time for the mercurial tight end.
Green Bay won't sign a tight end but drafting one is a possibility to put pressure on Finley. A draft day trade shouldn't be ruled out either, but the words of Mike McCarthy this offseason seem to indicate Finley is back for the Packers in 2013.
A.J. Hawk Returns...at a Discount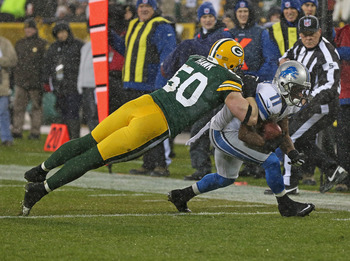 Jonathan Daniel/Getty Images
This much everyone can agree on: Hawk is overpaid.
As a former top five draft pick who never became the major contributor the Packers hoped he would, Hawk made $4.4 million in 2012. He's not the difference maker on defense (that's Matthews) and his coverage abilities have left some things to be desired.
Still, Hawk has worth. He is the quarterback of the defense and had one of his best seasons in 2012. He played well with a linebacking corps that was devastated by injuries.
Look for Hawk to return to the team, albeit at a reduced salary.
Aaron Rodgers Gets His New Contract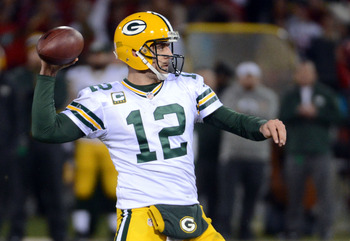 Harry How/Getty Images
It's the albatross hanging over every decision Thompson will make this offseason: Rodgers' new contract.
Thanks to the deal the Baltimore Ravens signed with Joe Flacco, Rodgers stands in line to become the richest player in the NFL. The question is will he want it? Tom Brady signed a below-market deal with the Patriots in order to keep the team competitive and Rodgers could do the same.
Rodgers has never appeared to be all about the money and that he won't hold out over a new deal says as much. Look for the Packers to get the deal done this year and at a price fair to both Rodgers and the Packers.
Rodgers will not want the prime of his career to look like Brett Favre's (1999-2004), where he puts up big numbers but flames out in the playoffs. Rodgers wants more rings.
Keep Reading

Green Bay Packers: Like this team?