5 Signs Manchester United Favoritism Among Referees Is Bogus Theory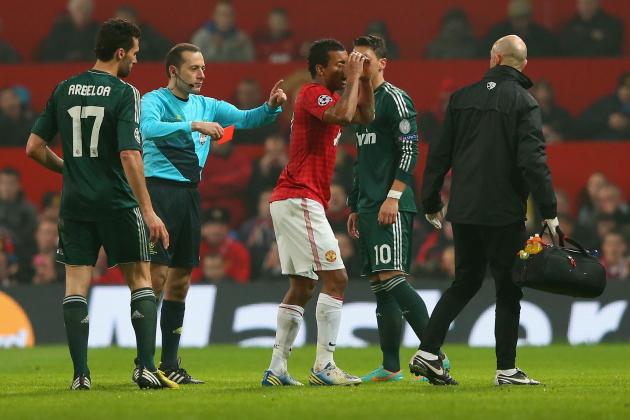 Alex Livesey/Getty Images

It seems to be a universal truth in football that referees tend to favor Manchester United.
The debate will always be a controversial one, with arguments on both sides of the coin being made.
Those who subscribe to the conspiracy point to Sir Alex Ferguson's godlike influence from the sidelines, the pressures of Old Trafford and the history of the club.
"I think there is a lot of evidence that United get all the big decisions," former Chelsea boss Roberto Di Matteo remarked earlier this season (via Goal.com).
This article will seek to raise five points that dispute the claims of Di Matteo and the majority of the non-United fan community.
Agree or disagree, just make sure to make your voice heard in the comments section below.
Begin Slideshow

»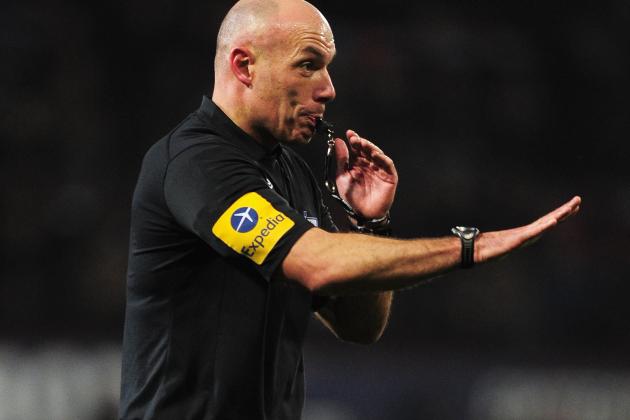 Jamie McDonald/Getty Images

In making the claim that referees favor the Red Devils, fans of the sport seem to be suggesting that these same referees are inherently prejudiced—whether conscious of it or not.
The Premier League's top officials may make mistakes from time to time, but compared with those in the lower leagues and even abroad, they are the ultimate professionals in the game.
We may moan about the quality of Howard Webb, Phil Dowd and co., but watching the standard of officiating in La Liga and Serie A, we should be content with what we've got.
These men are trained to deal with high-pressure situations week in, week out. They may be prone to the odd error, but the baying crowd at a particularly raucous stadium can hardly be blamed for this.
Besides, is Old Trafford really the most intimidating venue in Britain?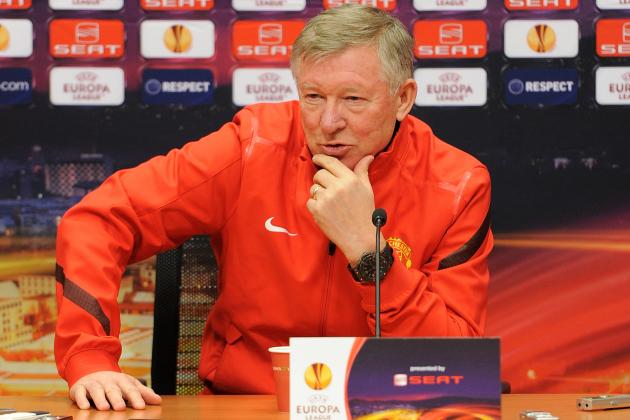 Jasper Juinen/Getty Images

Why does it seem as though Manchester United are constantly getting more than their fair share of dubious calls?
One possible reason may be due to the fact that whenever such a call does go the way of the Red Devils, the media shine a far greater spotlight on the incident than when a similar call goes the way of, say, Tottenham or Fulham.
Ashley Young diving to win a penalty is a prime news story, Branislav Ivanovic falling over theatrically in the box is not.
The Red Devils are simultaneously the most loved and hated team in Britain.
It is not a newspaper's fault for zeroing in on United more than other teams—they are simply trying to sell copy.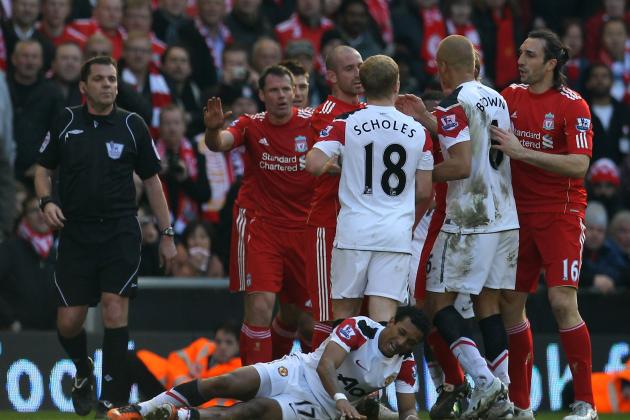 Alex Livesey/Getty Images

Because the myth of United getting favorable treatment from referees has almost become an accepted truth in football, people are naturally going to have selective memories when it comes to the debatable decisions.
Everyone remembers the recent tumbles in the box by Ashley Young or Fernando Torres' red card last year, but few neutrals can recall Torres' flying kung fu kick on Tom Cleverley in the same game or the penalty given for Rio Ferdinand's fair tackle on Hatem Ben Arfa in a crucial clash with Newcastle at Old Trafford.
The one exception to this rule, though, is Nani's sending-off against Real Madrid last week, but the reaction to the incident was more one of "It's about time United had one go against them" than of sympathy.
It has become an easy excuse for fans of a team that have just lost to United to blame the referee rather than their own players.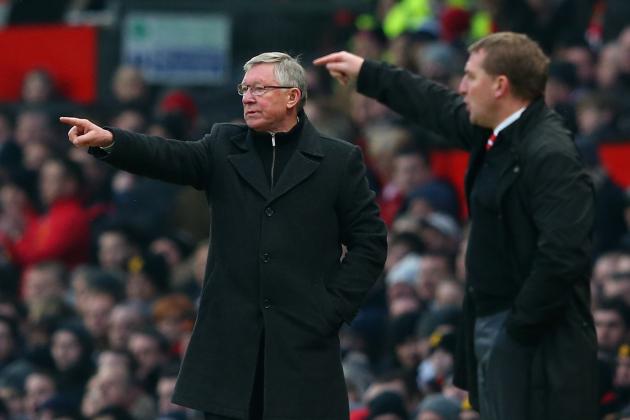 Alex Livesey/Getty Images

As previously mentioned, Manchester United are without a doubt the most loathed team in the country.
As such, the Red Devils have their fair share of detractors—people who need little excuse to moan when United are winning or cheer when they aren't.
Very few supporters are without a strong opinion when it comes to United—the words "hate," "despise" and "loathe" tend to be the most commonly used verbs.
This isn't to criticise such strong feeling—the rivalries and fan banter are a significant part of the game for the better.
@unitedrantHow come 99% of footie "experts" say it was never a red, yet public polls say it was? Almost as if some folk hate #MUFC! #Nani

— Paul Madley (@onepablo) March 7, 2013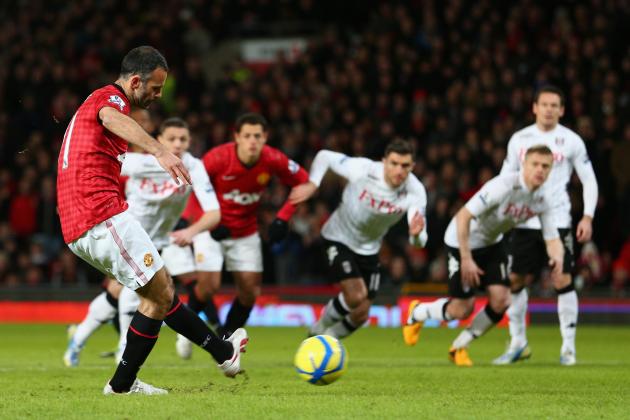 Clive Mason/Getty Images

This season, Chelsea lead the league in penalties won with nine (eight at Stamford Bridge), Manchester City are second with six while United are tied for third with several other teams with five.
Last season, Manchester United and Manchester City won the most spot kicks, the season before Manchester City and Chelsea topped the list.
Notice a trend? It is no coincidence that the best teams in the league win the most penalties—United's constant pressure and bombardment of the opposition's box is sure to pay dividends sooner or later, as is the same for other teams.
The more skillful players are fouled more often, the weaker defenders commit the most fouls—it may seem like a sweeping assumption, but it's really that simple.
Do you believe referees favor Manchester United, whether consciously or not?