5 Reasons Not to Give Up on Sin Cara in WWE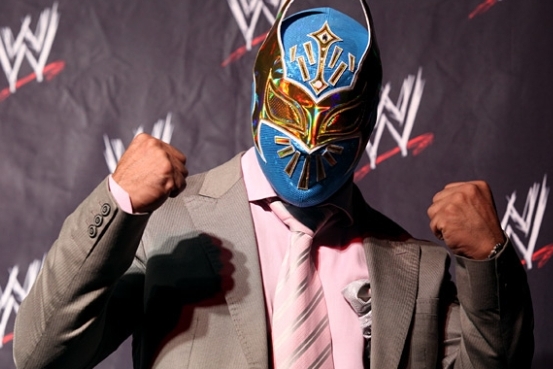 courtesy of ringsidenews.com
Sin Cara entered into WWE with a tremendous amount of hype on the April 4, 2011 edition of Monday Night Raw. Attacking the then-heel Sheamus, WWE set out to establish Sin Cara as a main player in WWE.
Unfortunately, Sin Cara has not been able to live up to the hype that brought him to WWE in the first place.
Sin Cara's push was stalled from the start after a failed wellness test and multiple injuries. Being paired with Rey Mysterio provided minor pushes in the tag team division, but it seemed like when one would get well from an injury, the other would get injured. Their tag team union only provided marginal success for each.
His elaborate ring entrance, upon his debut, complete with a mini-trampoline jump over the ring ropes did not help, as he botched this more times than not. This entrance was rather spectacular looking, but it was failed from the start because there are many chances for error in flight (especially in the dark).
Also, when Sin Cara wrestled a singles match, the lights in the arena would darken with only blue and gold lights dimly shining in the ring. How many superstars received their own lighting during matches? All of this hype was impossible to live up to.
It seems like WWE has lost most of their faith in Sin Cara. He seems to be without direction and all the special touches WWE gave him are lost.
But all is not lost, because Sin Cara was able to shine in his recent match and win over United States Champion Antonio Cesaro on the last episode of Main Event. There are reasons not to give up on Sin Cara in WWE just yet.
Begin Slideshow

»
courtesy of WWE.com
Sin Cara has had a difficult time adjusting to the WWE or American style of pro wrestling. This has been seen in matches he has had with various superstars who are not familiar with the Lucha Libre style.
Pairing Sin Cara in a series of matches with Antonio Cesaro, Daniel Bryan, CM Punk and Chris Jericho would do wonders for his career. Each of these superstars have worked with pro wrestlers all over the world with differing in-ring styles.
In looking at past successful luchadors in American pro wrestling, they have gotten over with fans because of their matches. The exciting maneuvers they pulled off won fans over.
WCW worked this formula well in their cruiserweight division with luchadors like Rey Mysterio, Juventud Guerrera, Psychosis and more.
WWE needs to play to Sin Cara's strengths and give him the time to work the WWE style, while better incorporating his incredible lucha moves with those who can work his style.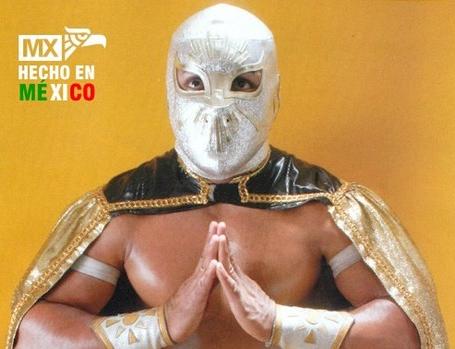 courtesy of tribalwrestling.com
Sin Cara entered into WWE without much fanfare to American audiences other than a surprising appearance and some epic-looking promos. WWE did not give a true idea of how fantastic Sin Cara was in Mexico as Mistico.
If you were fortunate enough to watch any CMLL Lucha Libre between 2004 and 2009, you would have seen the wonder that was Mistico.
Nobody else rivaled his crispness in high-flying moves. I used to tune into CMLL hoping to see a Mistico match. His combination of speed and accuracy was amazing.
If fans were able to see who Sin Cara was and be given the real back story of him, a bond could have instantly been forged, giving fans a reason to care.
When Sin Cara signed his contract, WWE even had a press conference in Mexico City, Mexico to announce the signing in 2011. Stephanie McMahon stated that, "Sin Cara is a tremendous performer who brings the crowd to its feet every time he steps into the ring. With us, his stardom will only get bigger and brighter." This has not come to pass.
Sin Cara has had his ups and downs in his near two year run with WWE. With his recent impressive win over Antonio Cesaro on Main Event, now is the time for Sin Cara's past to make its way to the eyes of WWE fans.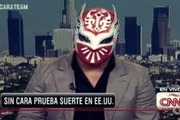 courtesy of youtube.com
Sin Cara does not speak English, which seems to hold back any international stars in WWE (see: Yoshi Tatsu).
Rey Mysterio translated for Sin Cara in some backstage interviews, but that is not even needed.
The language barrier allows Sin Cara to let his work in the ring speak for itself, but this is not enough in WWE to fully get over. Sin Cara should be allowed to speak on the microphone. If translation is needed, pair him with Ricardo Rodriguez explaining they are buddies, or Rodriguez's lucha alter ego, El Local.
Also, Sin Cara could be given a catchphrase to use in English, if necessary, to help fans seem excited to see him when he approaches the ring.
If Sin Cara continues to live up to his name, translated in English, meaning "Faceless," he will continue to under-perform leading to a wasted WWE career with a "wishing you well in your future endeavors" release from the company.
It is truly depressing that international stars are not allowed to get over as well as they should because of the language barrier. Sin Cara could be an example for change with this issue, but when looking at so many past superstars who could not rise above the language barrier, it seems Sin Cara will be the next on the list of "failed to meet expectations."
Hopefully, Sin Cara can rise to the success of Rey Mysterio and not be turned into a glorified jobber, as he seems to be more often than not now.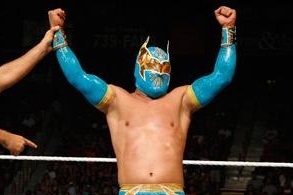 courtesy of supermensa.org
One way that Sin Cara can really make a difference and live up to Stephanie McMahon's comments upon his signing is to give him a steady push with a truly surprising victory over a top star.
If Sin Cara were to gradually rise up the card, winning more often than not, he could surprise the WWE Universe with a win over someone like Chris Jericho or CM Punk.
No one else currently in WWE plays the "sore loser" role better than Jericho or Punk. If either of them lost to Sin Cara, it would shatter their fragile egos.
By giving Sin Cara a win over an established superstar, it would set him on the fast track toward superstardom. There are many ways to do this correctly, but the tried and true way of a gradual push with skilled performers who can help Cara would be in the best interest of all involved.
If WWE really wanted to go with Sin Cara as a top future performer, they could let him win one of the minor singles championships out of nowhere as well. Once again, if done properly with a plan for the title reign, Cara could shine.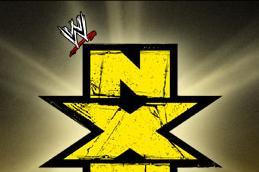 courtesy of mycinemas.net
Maybe it would be for the best if Sin Cara worked on NXT for six months. He could play a vital role on the show working with future WWE talent.
As NXT moves up to the WWE roster, Sin Cara could come back as well to face them on the larger WWE stage. Already being familiar with these new superstars, Sin Cara could have stellar matches with them.
I would enjoy seeing Sin Cara take on Kassius Ohno, Leo Kruger, Adiran Neville and a whole host of other fantastic NXT talent. Most of this talent has performed enough with each other and many WWE superstars, creating a quality comfort level. Sin Cara should be thrown into this mix to help him improve in WWE and prevent further injury.
Sin Cara was brought into WWE without much preparation time to work with some of the top superstars. Coming into WWE from a completely different style of pro wrestling presented quite the learning curve.
There is a future in WWE for Sin Cara; it will be dependent on those who care enough to do something with it.